This cute cactus printable and gift is the perfect year end send off for the special teacher that helped the kids along this past school year!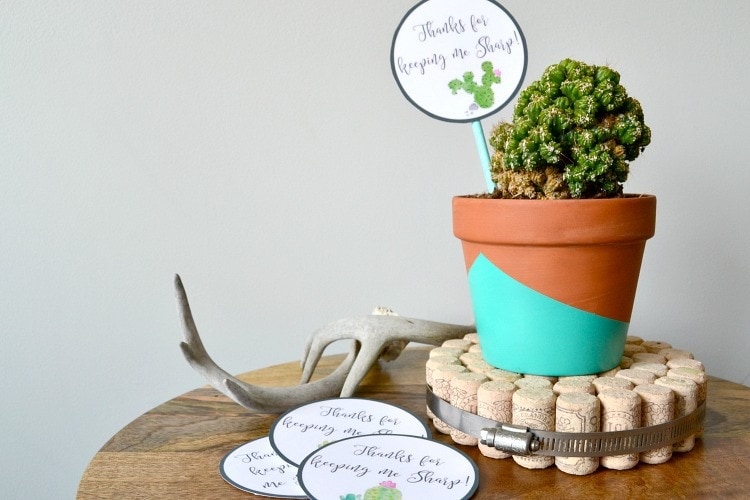 The end of the school year is almost upon us! We still have a few weeks to go until the end of June, but the year end field trips have started and more and more papers are finding their way into the kids backpacks. We've been so very fortunate to have a couple of great ladies teaching the boys this year. What better way than to show your appreciation for all they've given this year then with a cute cactus and printable?
Cacti are so low maintenance and easy to care for that even the blackest of thumbs can keep them alive. With a selection of varieties to choose from, they are perfectly unique, just like teachers!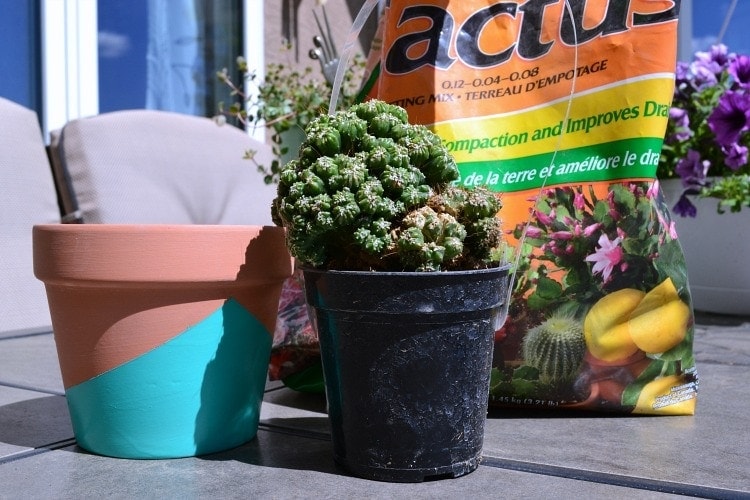 I found this knobby little beast at our local nursery and brought it home to transplant. I keep these little terracotta pots on hand as they are super cheap (2/$1 at Dollarama) and so handy to have. You can leave it plain or colorblock it like I did by taping off a section and spray painting it the color you choose. The best bet to keep your cactus alive is by using soil meant for cacti. Transplant your cactus into your pot and set it aside.
I whipped up the cutest printable to go along with the cactus. With 4 options to choose from, it's great if you have a more than one gift to do. Print off your printable on heavy white cardstock and with a steady (or not so steady) hand, cut the circle out.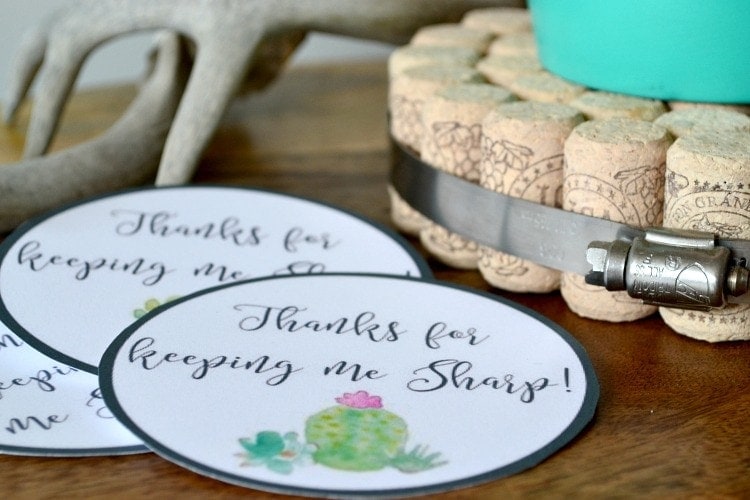 Using a paper straw and some fun colored washi tape I taped the straw to the back of the printable and then stuck it in the dirt. With that, your gift is ready to go! It's simplicity is hard to beat and it's a great addition to any teacher's desk!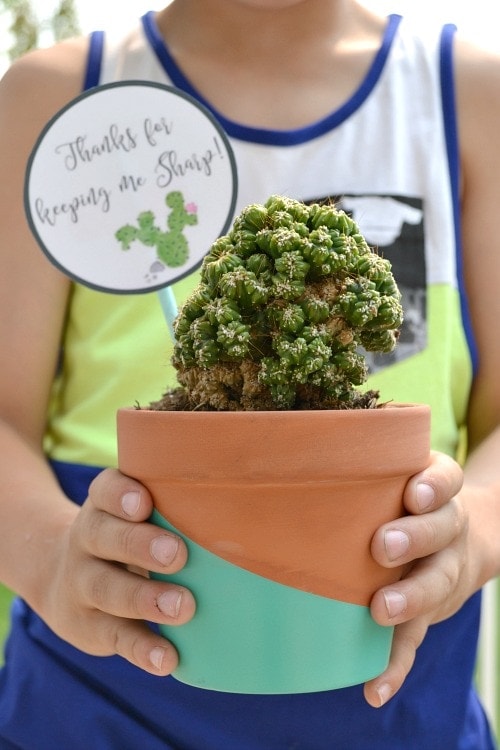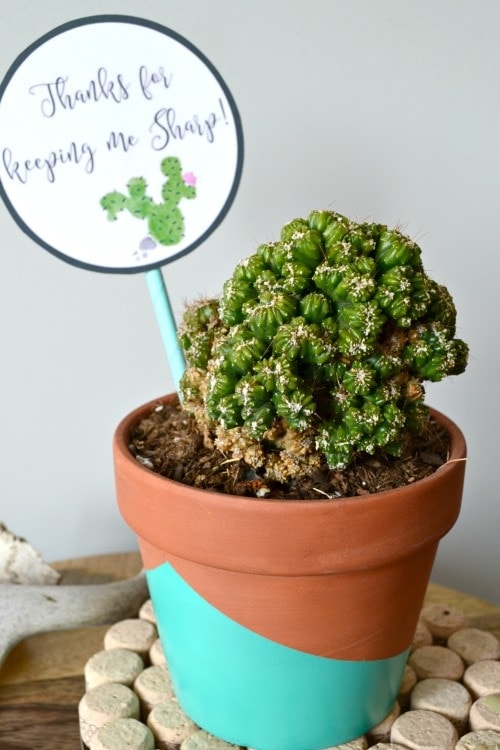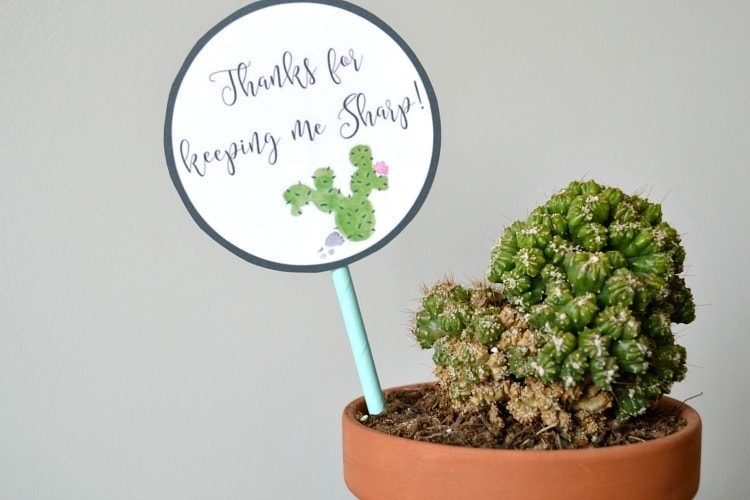 DOWNLOAD YOUR FREE TEACHER APPRECIATION PRINTABLE HERE!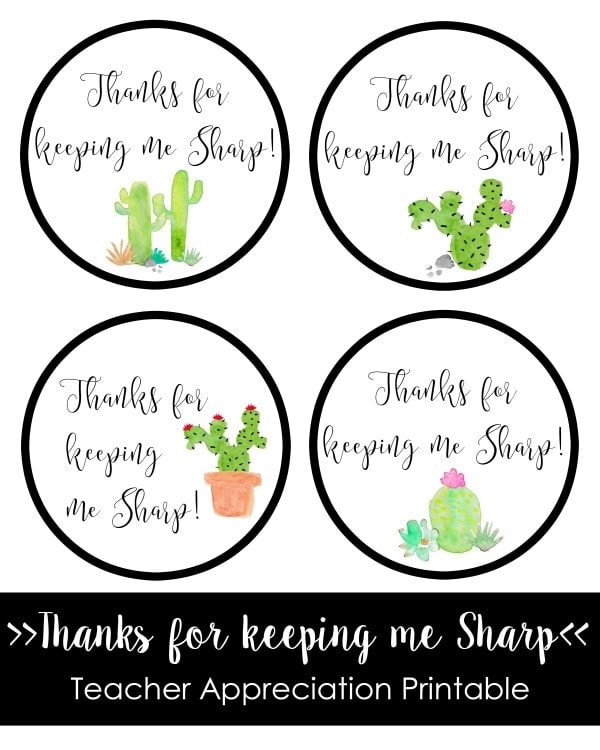 Brought to you by HashtagBlessed
Don't forget to Pin this project for later!
Click here for this teacher appreciation bookmark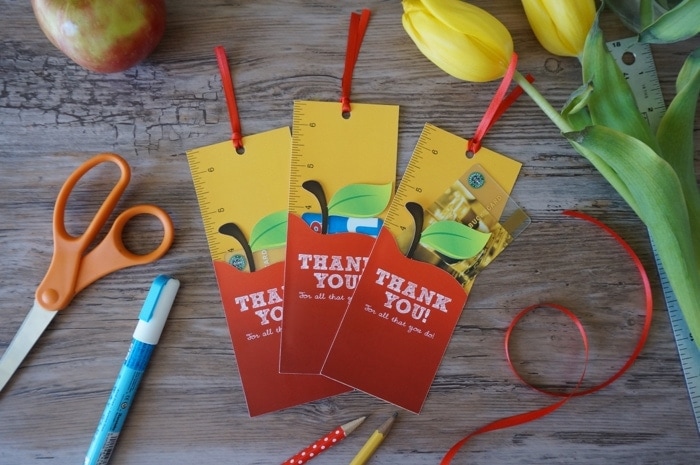 Click here for this free gift card holder