Hi everyone! Heather here from The Caterpillar Years, sharing a quick and easy, printable teacher appreciation gift!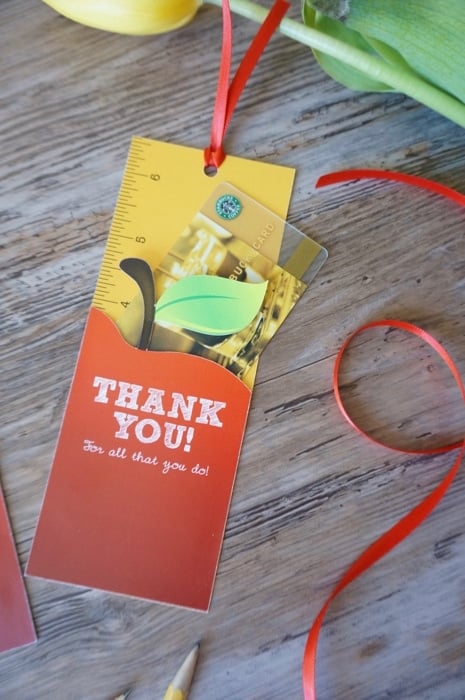 Let's be honest…the most useful gift for your child's teacher or administrator is a gift card. Ugh, gift cards are so boring and impersonal…but they don't have to be! Dress up your end-of-year teacher gift cards with these cute bookmark, gift card holders!
These are so quick to make, so even if it's the night before the last day of school, don't fret! You'll be done in no time 😉
STEP ONE
Download the free printable bookmark gift card holder here!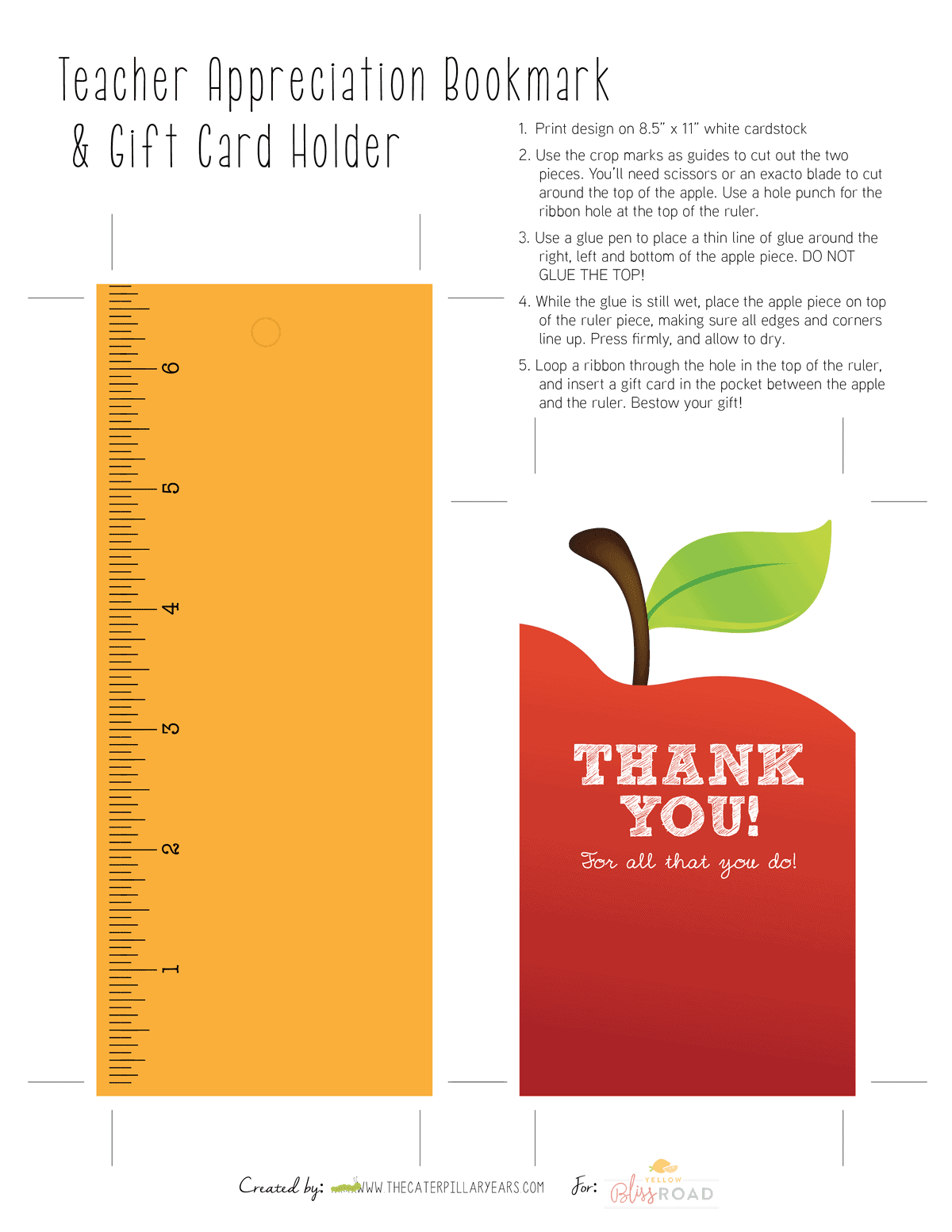 STEP TWO
Print out the bookmark on 8.5″ x 11″ white card stock.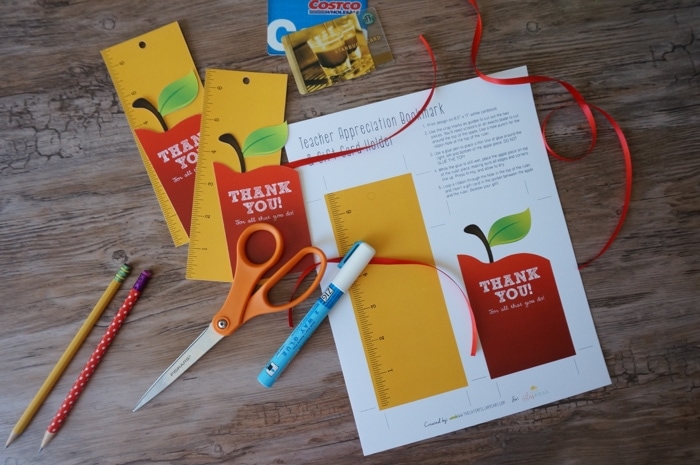 STEP THREE
Use scissors or an X-acto blade to cut out the ruler and the apple, using the crop marks as your guide. Take your time cutting out the stem and leaf on the top of the apple—this is the part that really makes this bookmark unique!
Use a hole punch to cut out the hole at the top of the ruler.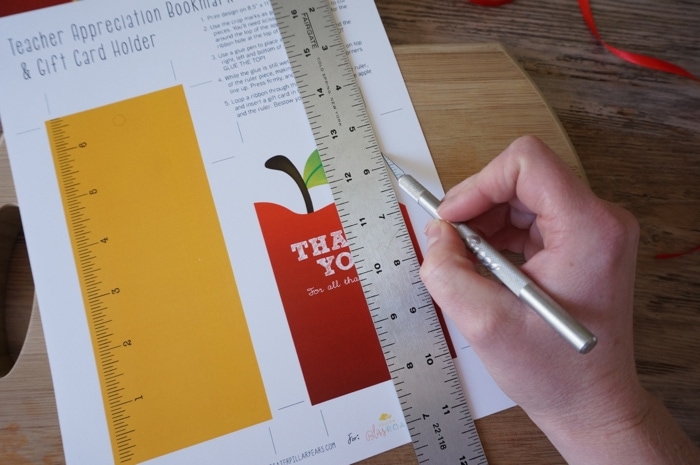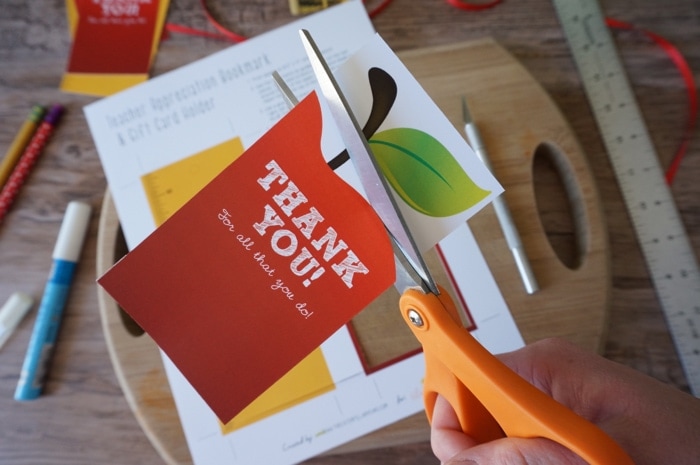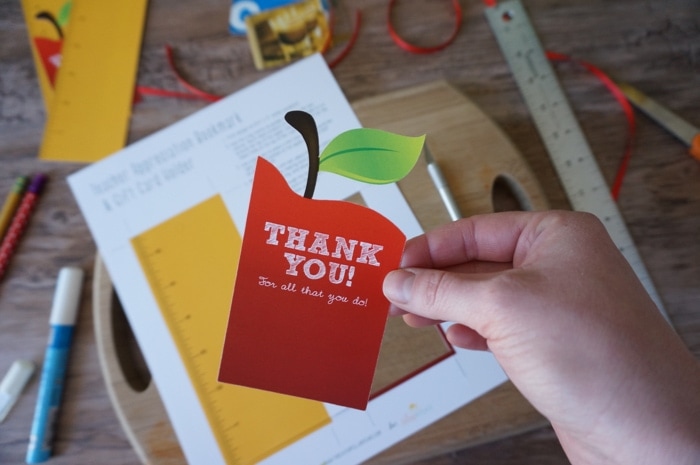 STEP FOUR
Use a glue pen to place a thin line of glue around the left, right and bottom of the apple piece. DO NOT GLUE THE TOP!
While the glue is still wet, place the apple piece on top of the ruler piece, making sure all edges and corners line up. Press firmly, and allow to dry.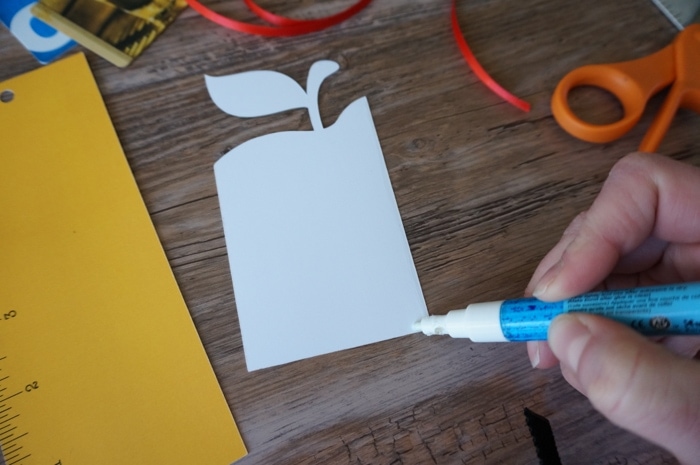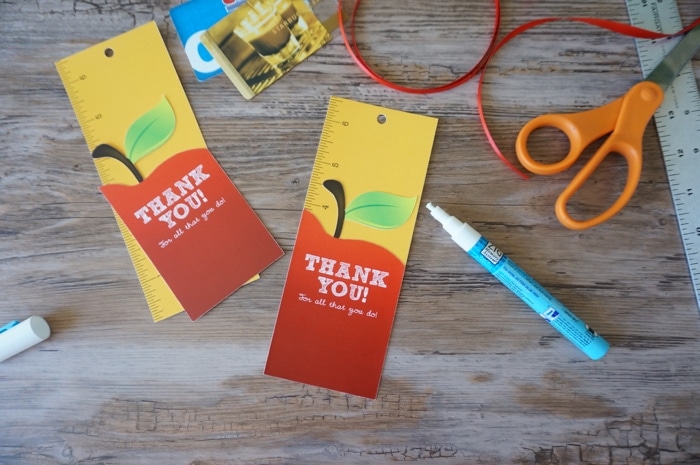 STEP FIVE
Loop a ribbon through the hole in the top of the ruler, and insert a gift card in the pocket between the apple and the ruler.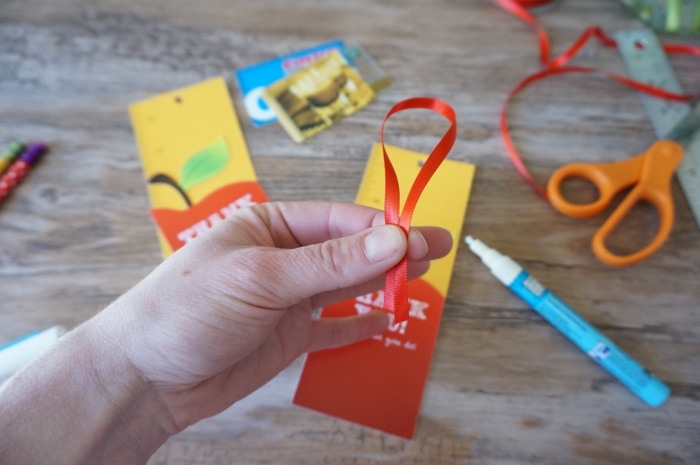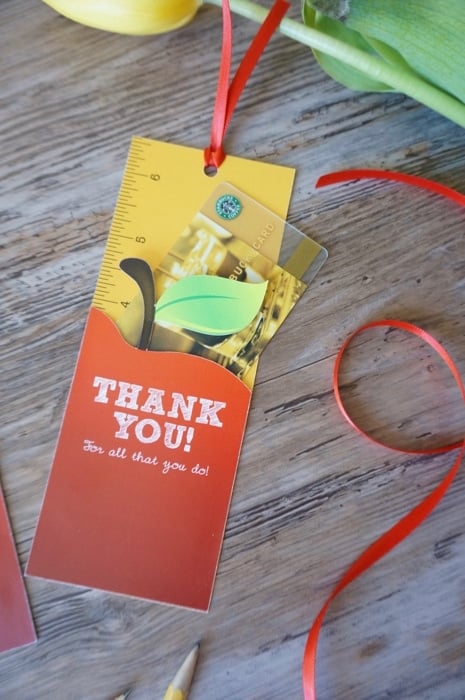 That's it! You're done! Hand out your bookmark gift card holders to all of those important teachers, aids and administrators in your child's life.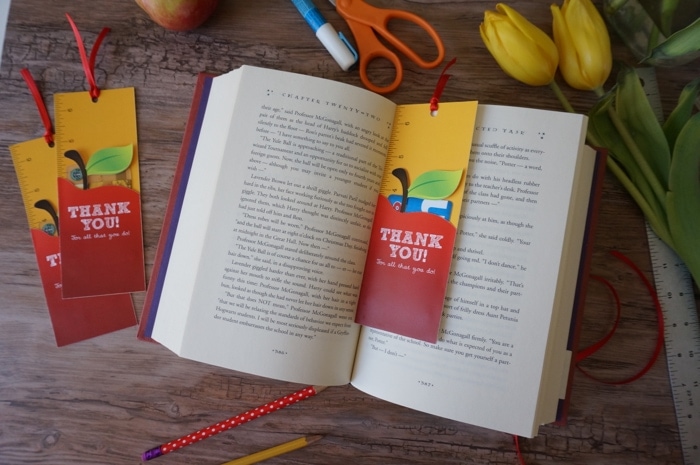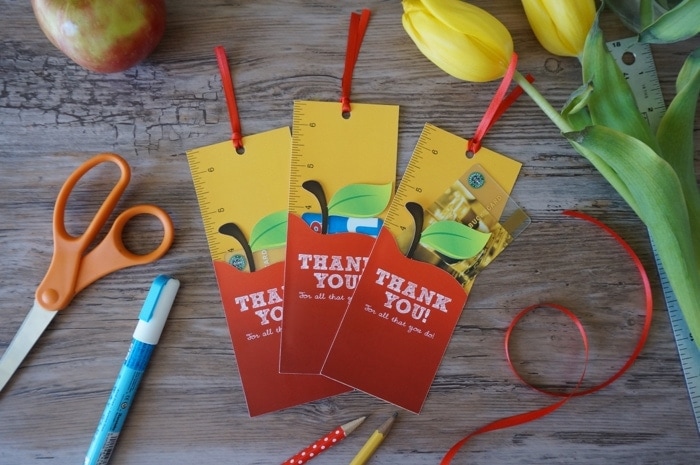 Be sure to visit The Caterpillar Years for more fun ideas and inspiration!
Looking for more Teacher Appreciation ideas? Try these: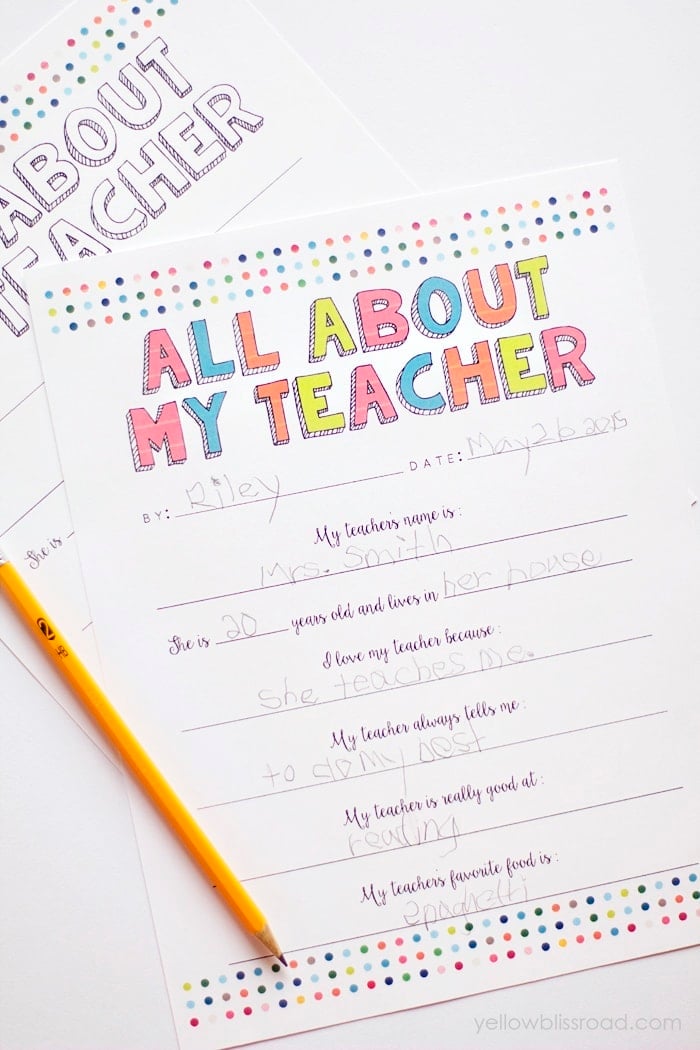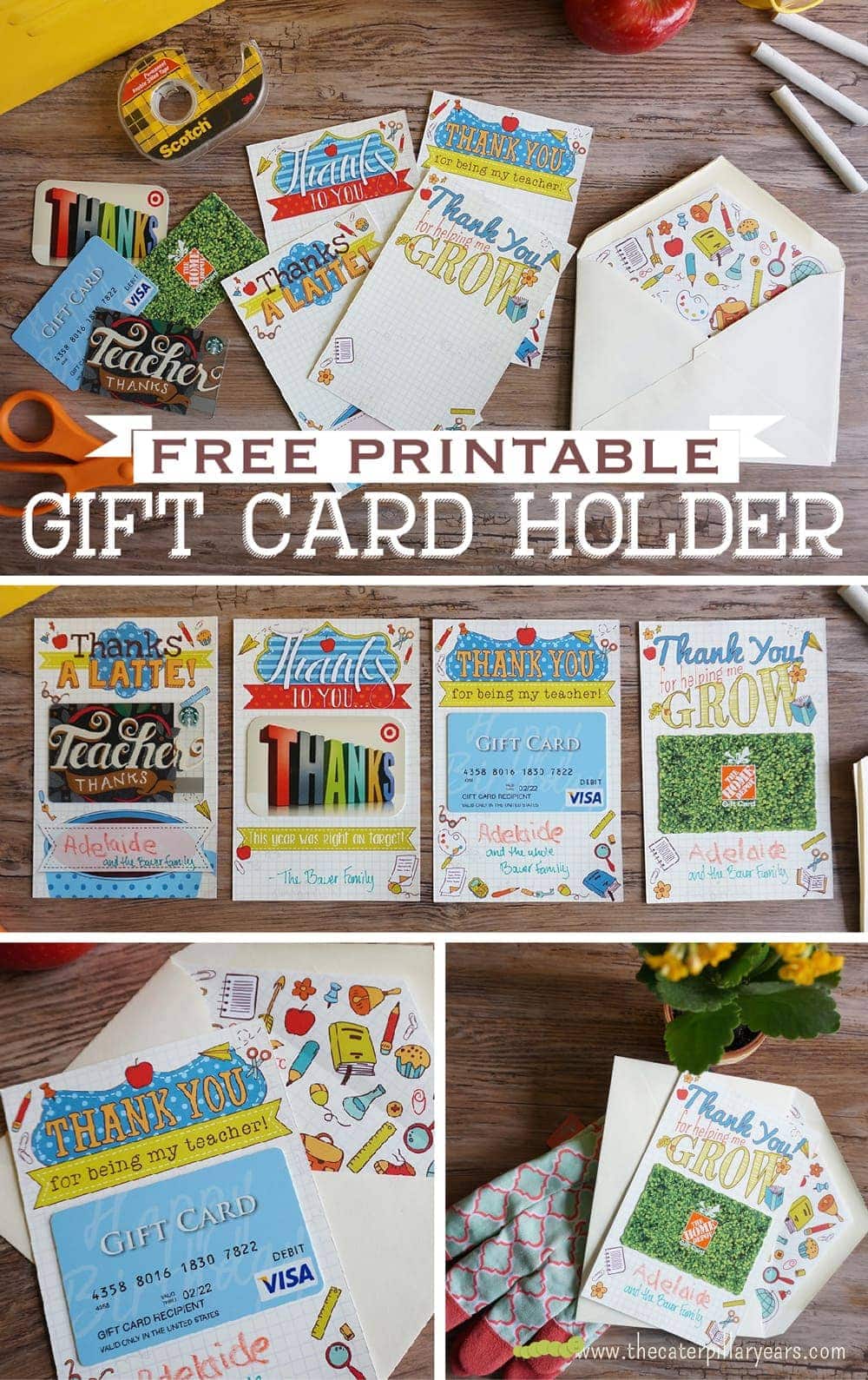 Last Day of School Questionnaires