Tangy, crunchy, savory and light – these crunchy Chicken Club Lettuce Wraps are a perfect light lunch or even appetizer – and bonus, they're good for you too!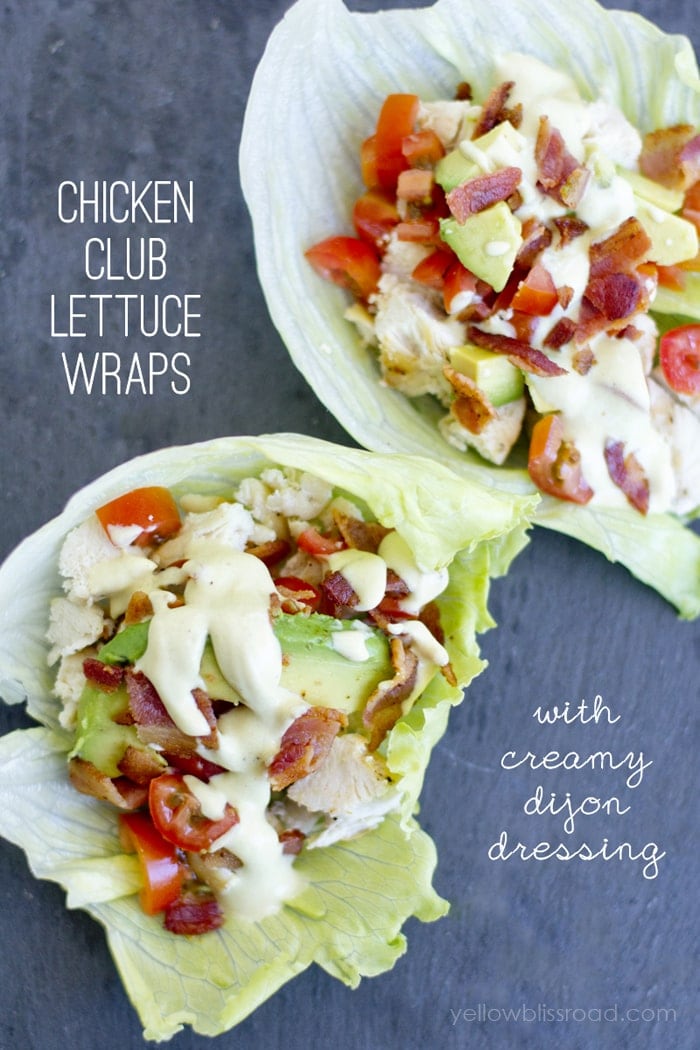 I have a confession. I am addicted to lettuce wraps. I love crunchy food and lettuce wraps are the complete package for everything I love.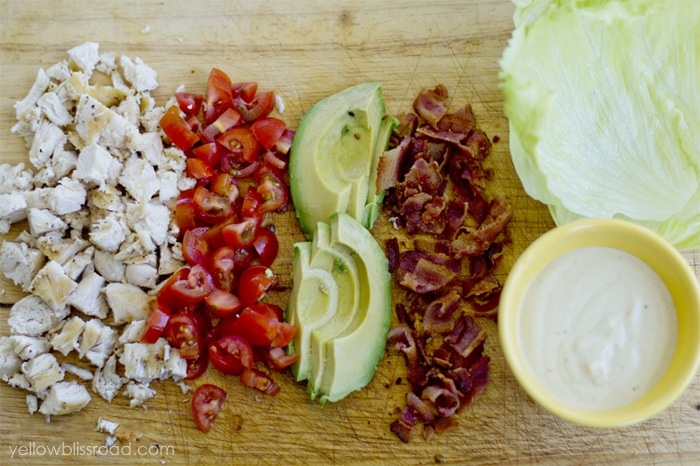 Lettuce wraps can be low carb, low calorie and grain or gluten free, depending on the toppings you choose. This chicken club wrap has grilled chicken, tomatoes, avocado, bacon and a creamy Dijon sauce to give it a little kick. There are so many possibilities and options for lettuce wraps – you could have a different recipe every day. They don't require much prep work, and offer a filling alternative to traditional calorie laden sandwiches or tortilla wraps, plus I love the crisp bite of the lettuce!
The recipe is so simple, I can hardly call it a recipe! It starts with chicken, which can be barbecued, baked or even rotisserie, or use my easy stovetop grilling method. The perfect club of course has lots of fresh tomato and avocado, and creamy Dijon mustard. To make the Dijon sauce, simply mix 1 part Dijon mustard with 1 part sour cream, and add a few turns of fresh cracked pepper. I really, really like simple! For the lettuce I prefer iceberg or Romaine, but any crisp lettuce would work. Just carefully peel away the outer layers to the smaller layers underneath.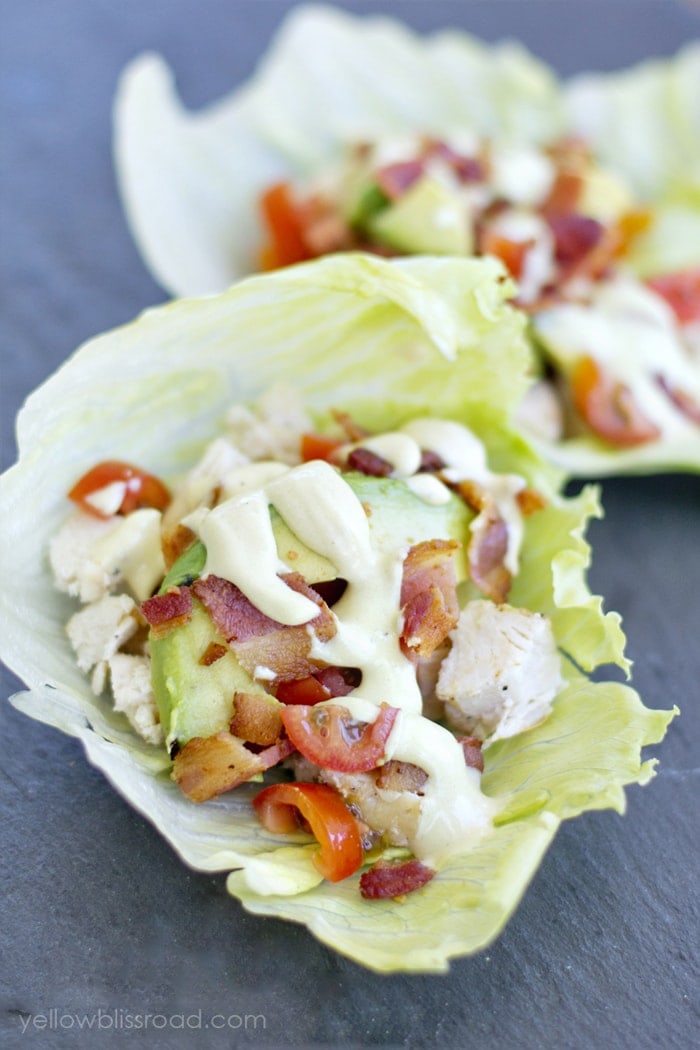 It's fun to eat, and can get a little messy, so be sure to have the napkins handy.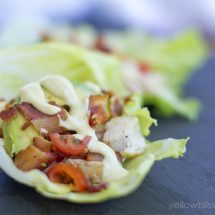 Chicken Club Lettuce Wraps
Print
Pin
Rate
Prep Time: 10 minutes
Total Time: 10 minutes
Servings: 4 Lettuce Wraps
Ingredients
Lettuce Wrap
3 chicken tenders or one chicken breast; seasoned cooked and diced
1/2 pint of grape tomatoes diced
1/2 avocado diced
4 slices bacon cooked and diced
4 iceberg or romaine lettuce leaves
Creamy Dijon Dressing
2 Tbsp Dijon Mustard
2 Tbsp sour cream
1/4 tsp freshly ground black pepper
Instructions
Creamy Dijon Dressing
In a small bowl, whisk together mustard, sour cream and pepper. Set aside for topping lettuce wraps.
Lettuce Wraps
Divide the chicken among the four lettuce leaves, then top with avocado, tomatoes, bacon and Dijon dressing.

To eat, simply pick up the wrap like a taco, and enjoy!
Nutrition
Serving: 2Lettuce Wraps
Want more healthy options for the new year?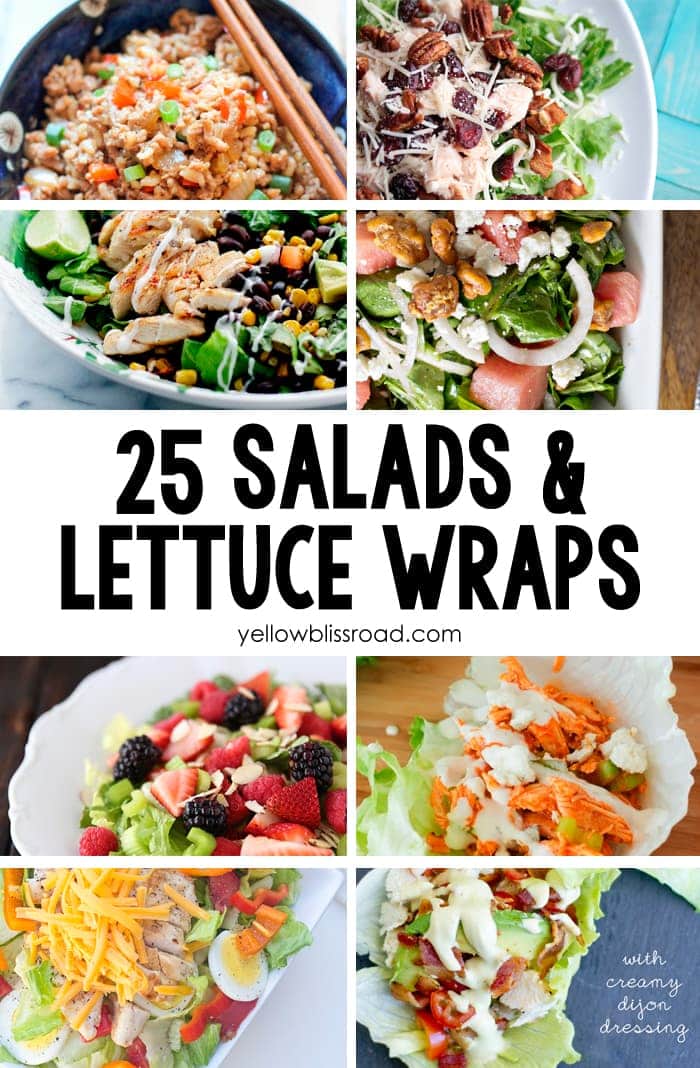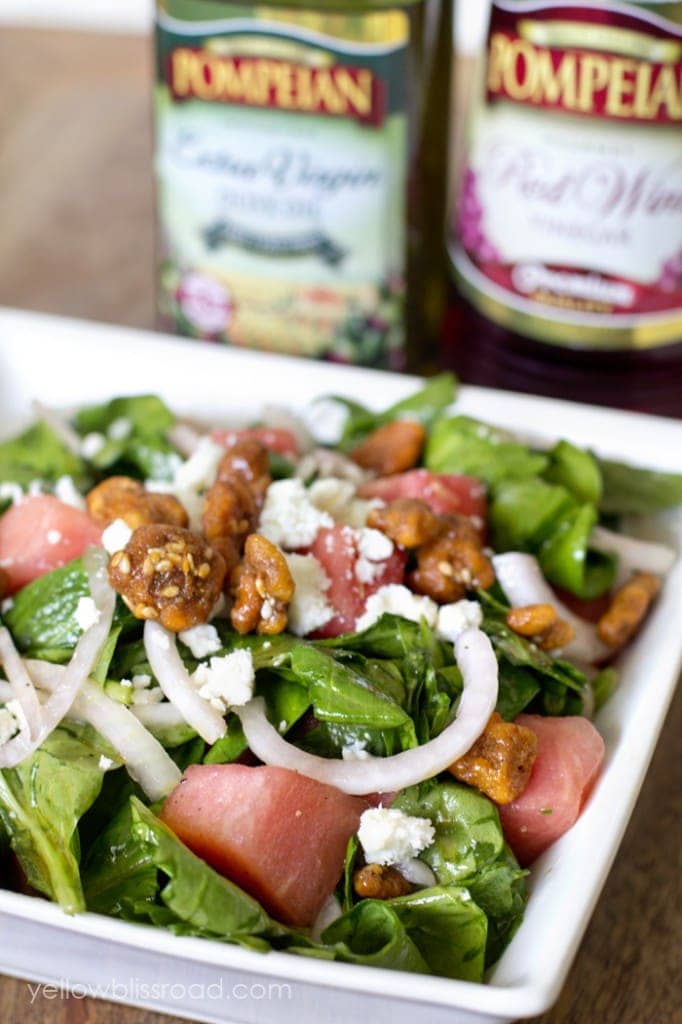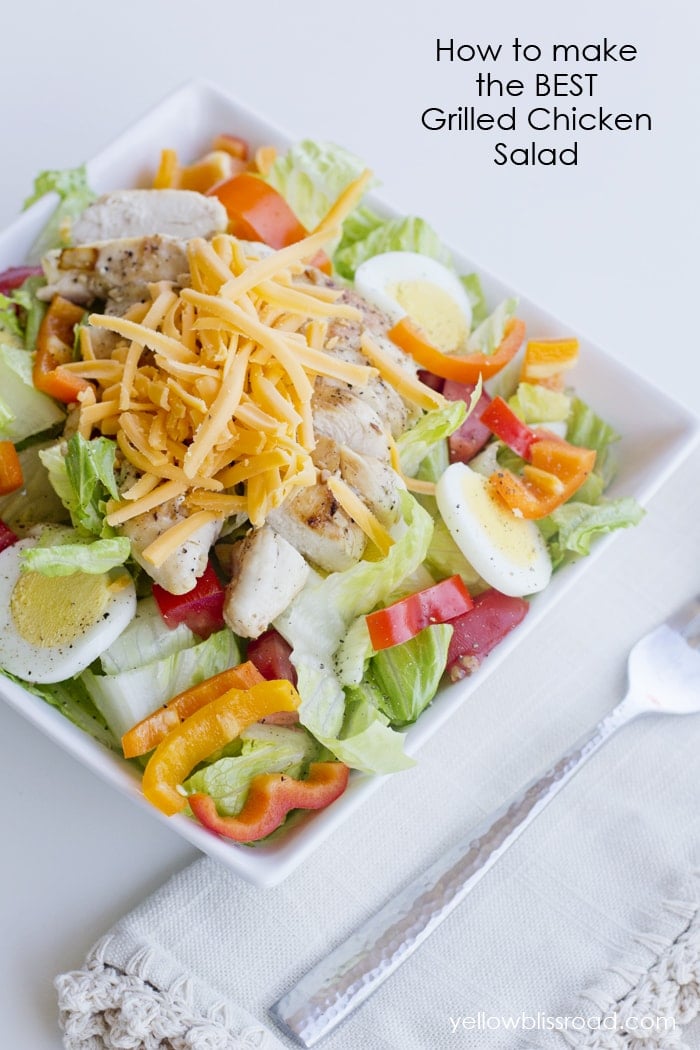 The Best Grilled Chicken Salad
For more delicious main course ideas, go HERE.
For a complete list of recipes on the site, go HERE.
Hi! I'm Kristin, the creative mind behind Yellow Bliss Road where you will be inspired by tons of easy to follow recipes, lots of free printables, and a little sprinkling of life thrown in for good measure.