These Chocolate Cheesecake Cookies are full of rich chocolate flavor and super creamy and tender on the inside, with a hint of tart cheesecake. It's the most addictive cookie on the planet!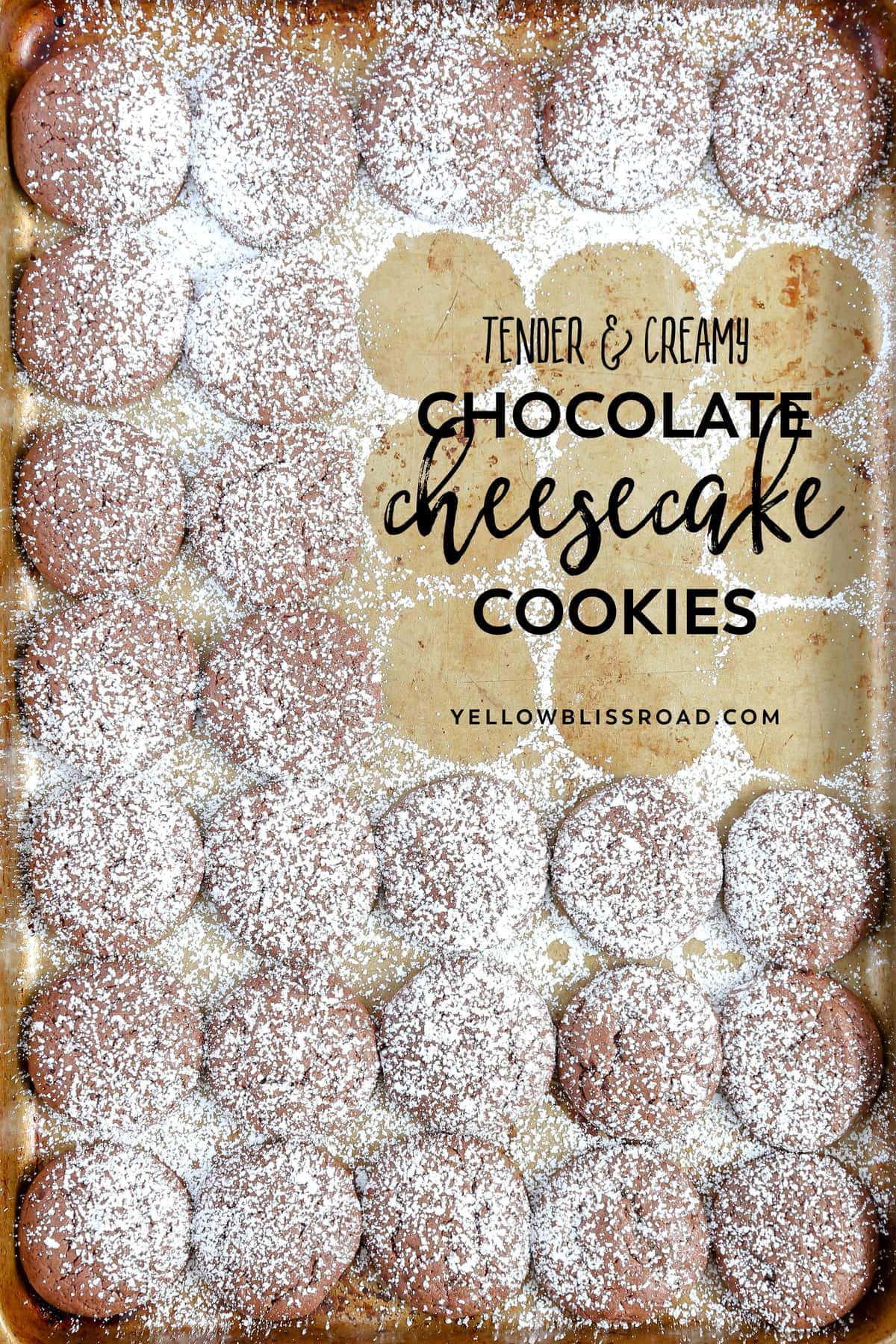 Chocolate Cheesecake Cookies are a richer, chocolate-ty version of their Cheesecake Cookie cousin. I recently tweaked and updated my already popular recipe and it's since gone viral with nearly half a million views and 750,000 pins in just 2 months. The video we made and shared on Facebook has been viewed over 4 million times!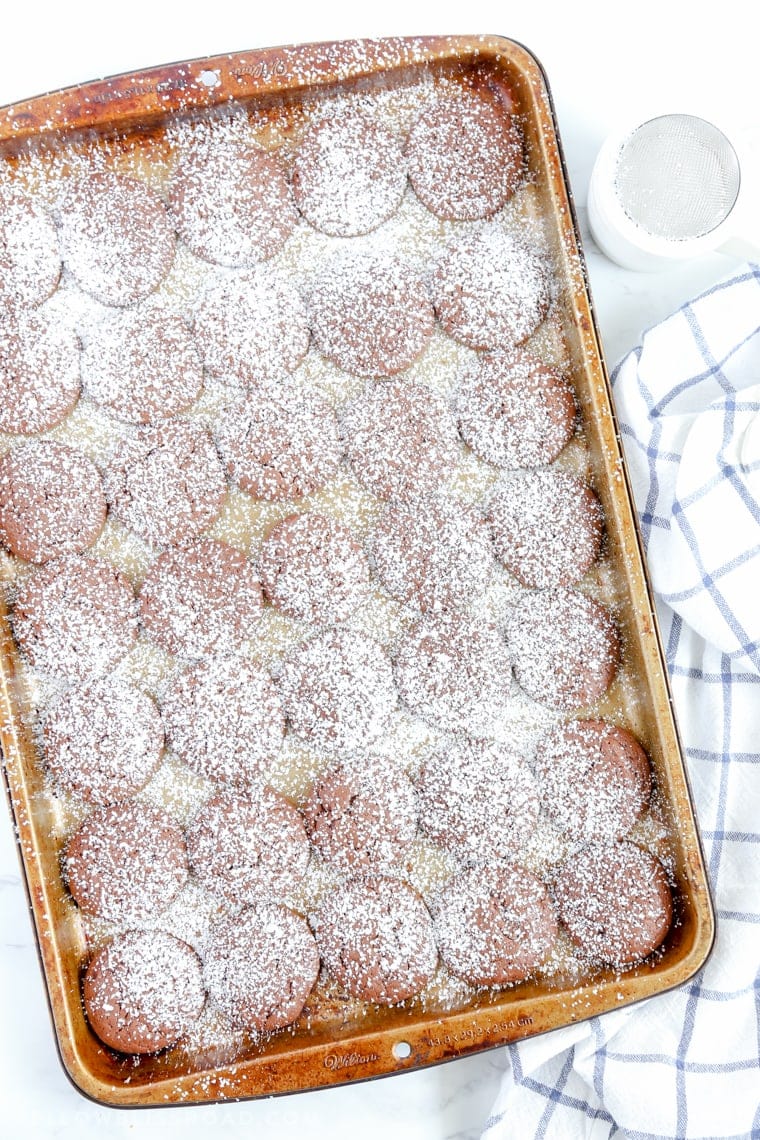 I've heard of a lot of different variations of the original cookie, like dipping in adding a thumbprint of jam or mini chocolate chips. Those would both be amazing with these Chocolate Cheesecake Cookies as well!
Some tips for making these cookies: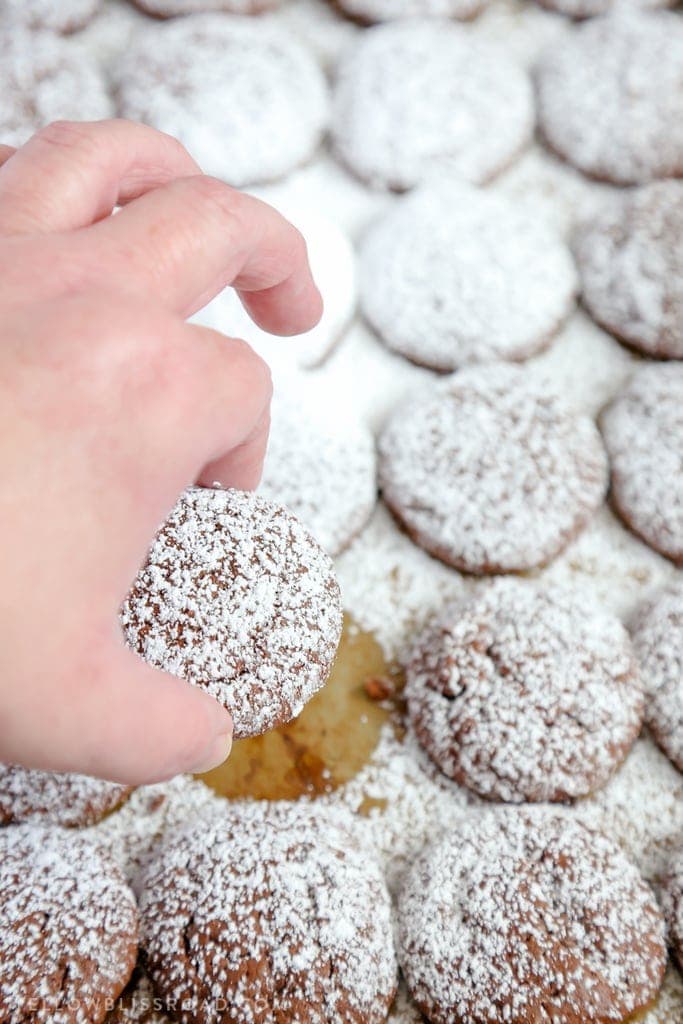 Tip #1 – Flavor. Some readers complained that the original cookies weren't "cheesecake-y enough." I like adding the vanilla because it kind of smooths out the flavor, but  If you want the cream cheese flavor to really stand out, omit the vanilla. You could even add a teaspoon of white vinegar or lemon juice to the batter to help amp up the tanginess.
Tip #2 – Sticky batter. I can see where people might have this concern about the batter being sticky. However, although it WAS sticky, I used my Medium Cookie Scoop and the dough released fairly easily for me after a few pumps of the trigger. A few times I had to help it along, but not to the point where they wouldn't drop at all. These are super moist and tender cookies, so the batter IS going to be a little sticky. Just be prepared for that.It helps to touch the batter in the scoop to the pan to help pull the ball of dough out.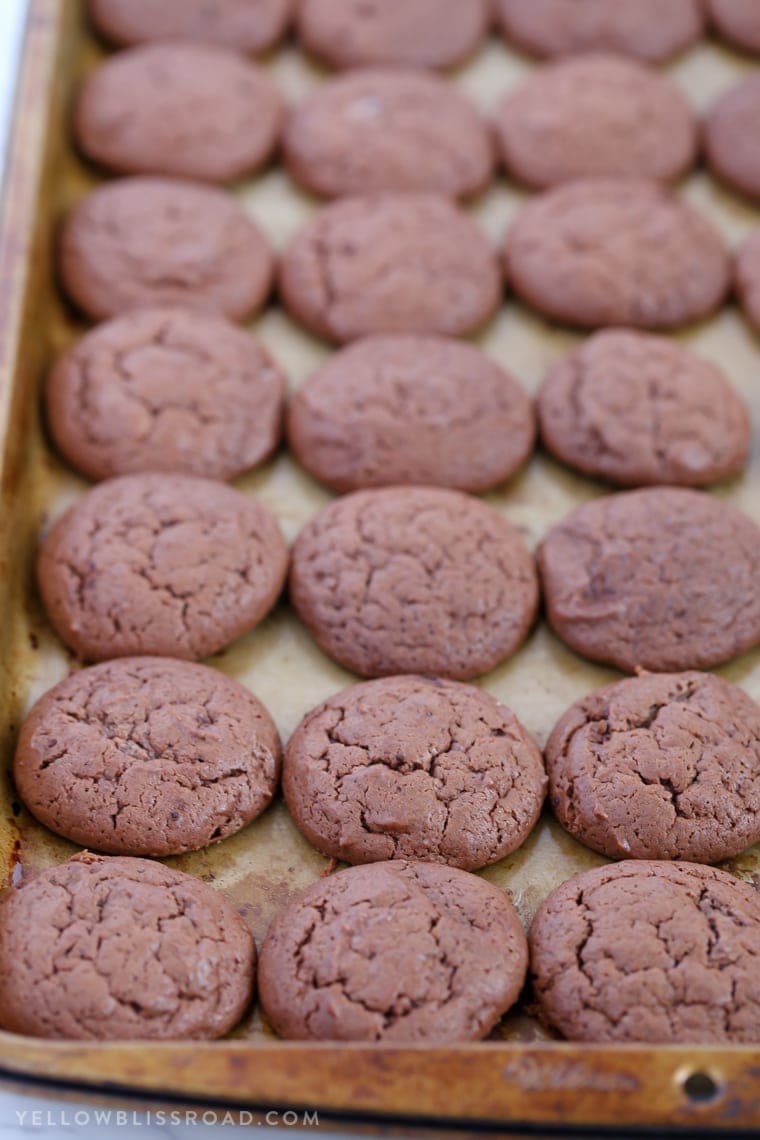 Tip #3 – "Biscuit-like and Crumbly" – It is imperative NOT to over-bake these cookies. In fact, you want it to almost feel like you've under-baked them. They should just begin to crack on top, and look almost a tad wet on the inside. Over-baking will result in a crumbly, dry cookie, and nobody wants that. Each oven is different and may be actually baking at a different temperature than what you think. I recommend picking up an oven thermometer to test the temperature of your oven. I tested mine recently and realized that it's about 10 degrees off, which in baking can cause issues. The other issue I think could cause a problem is the mixing. The cream cheese, butter and sugar should be mixed on high speed for a good 2-3 minutes. You can see in the first image how fluffy it is. That's what you want. Then when you add the flour, it's just stirred for enough time to incorporate it. Over-mixing the flour can also result in a dry or crumbly cookie.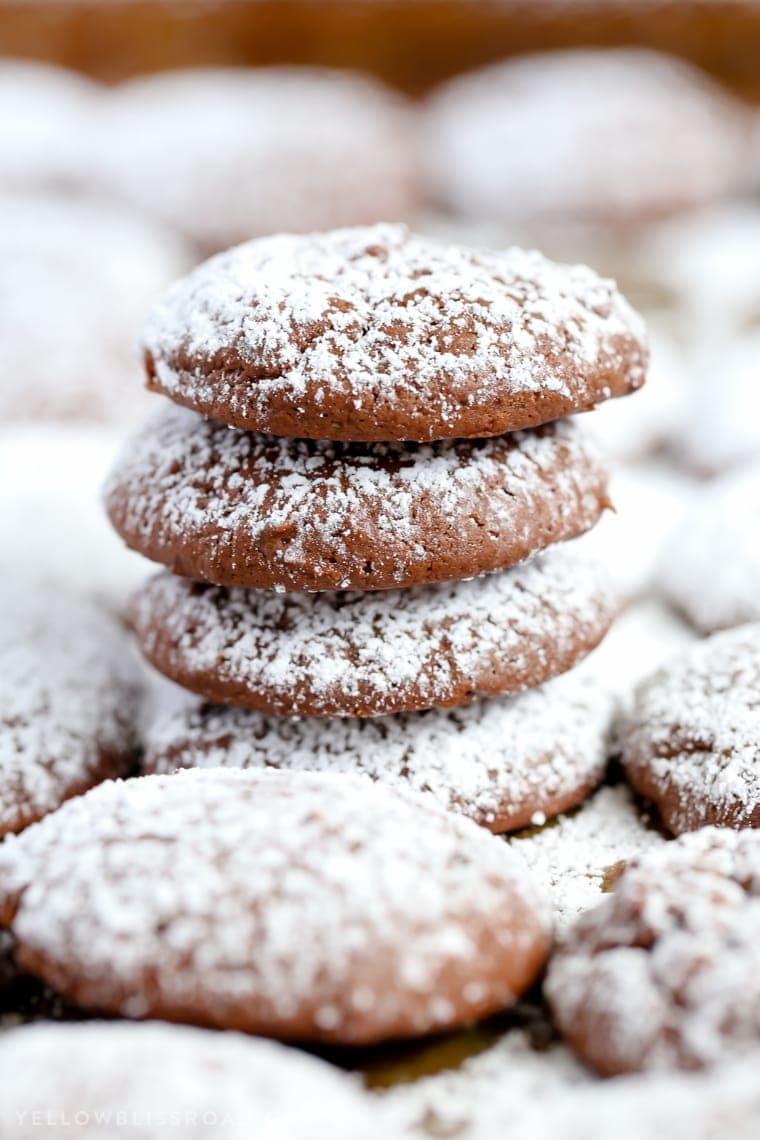 My family loved these new Chocolate Cheesecake Cookies probably even more than the original. They are so tender and creamy and just melt in your mouth delicious. I guarantee they won't last long!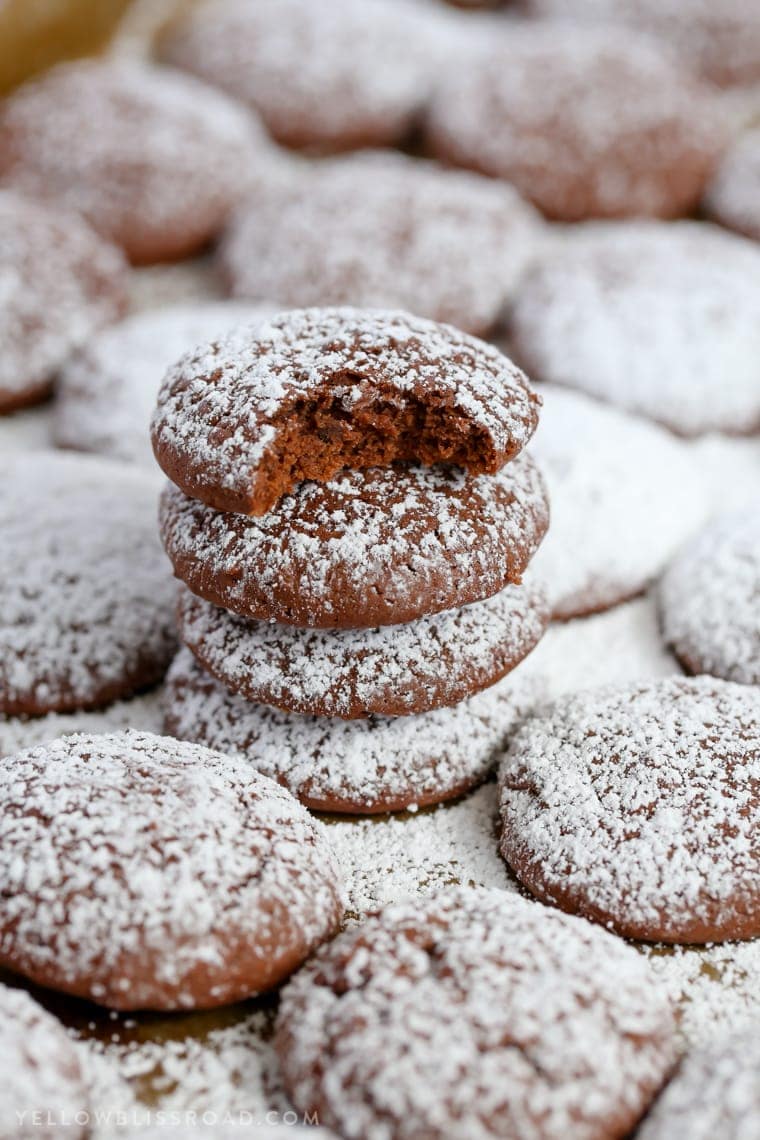 Chocolate Cheesecake Cookies Video
Recipe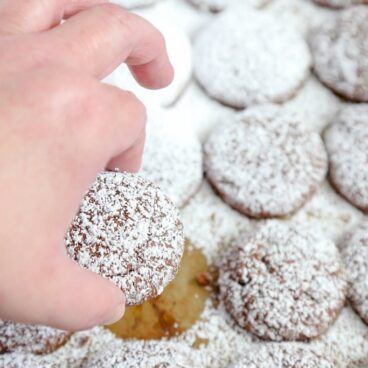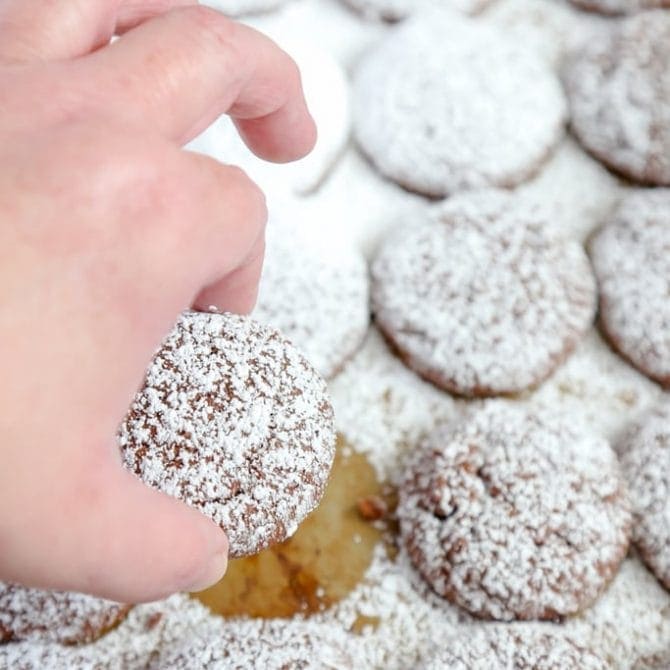 Chocolate Cheesecake Cookies
These Chocolate Cheesecake Cookies are full of rich chocolate flavor and super creamy and tender on the inside, with a hint of tart cheesecake. It's the most addictive cookie on the planet!
Ingredients
8

oz

cream cheese

room temperature

1/2

cup

butter

room temperature

1 1/2

cup

granulated sugar

2

eggs

1/2

teaspoon

vanilla extract

1 3/4

cups

all-purpose flour

3/4

cup

unsweetened cocoa powder

2

teaspoons

baking powder

1/2

teaspoon

salt

1/4

cup

powdered sugar
Instructions
Preheat oven to 350 degrees F. Line 2 baking sheets with parchment paper or silicone mats.

Beat cream cheese and butter together until fluffy and smooth; 1-2 minutes on medium-high speed. Add sugar to the butter mixture and beat until fully incorporated and fluffy; 1-2 minutes on medium-high speed. Beat in the eggs and vanilla; 1 minute on medium-high speed.

In a separate, medium-sized bowl, whisk together the cocoa powder, flour, baking powder and salt. Gradually add the dry ingredients to the butter mixture and stir just until incorporated. Do not over-mix.

Drop by rounded tablespoons onto the prepared baking sheets.

Bake at 350 degrees for 10-11 minutes. Cookies should be light in color, not browned, and just starting to brown on the bottom. *Length of baking time may vary from oven to oven.

Cool cookies on the baking rack for a few minutes before transferring to a wire rack to cool completely.
Notes
If desired, sprinkle with powdered sugar or dip in chocolate once cooled.
Nutrition
Calories:
110
kcal
Carbohydrates:
15
g
Protein:
2
g
Fat:
5
g
Saturated Fat:
3
g
Polyunsaturated Fat:
1
g
Monounsaturated Fat:
1
g
Trans Fat:
1
g
Cholesterol:
22
mg
Sodium:
100
mg
Potassium:
46
mg
Fiber:
1
g
Sugar:
9
g
Vitamin A:
177
IU
Calcium:
25
mg
Iron:
1
mg
Want more cookie recipes? Try these: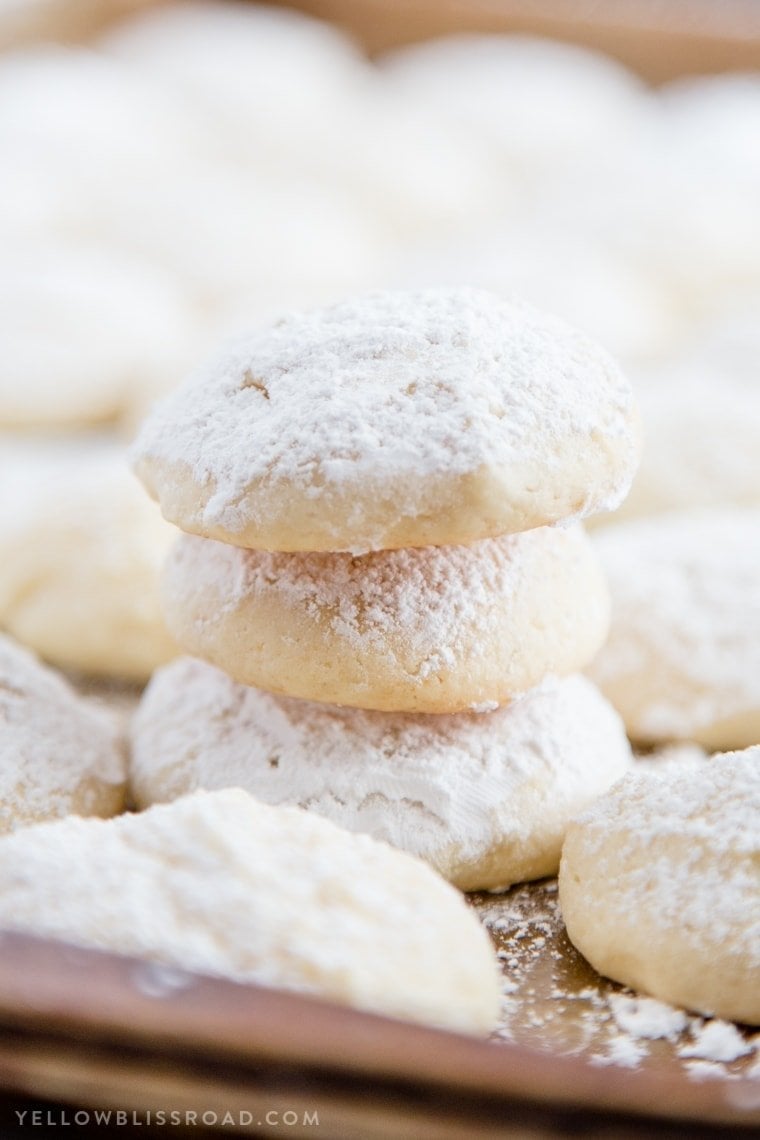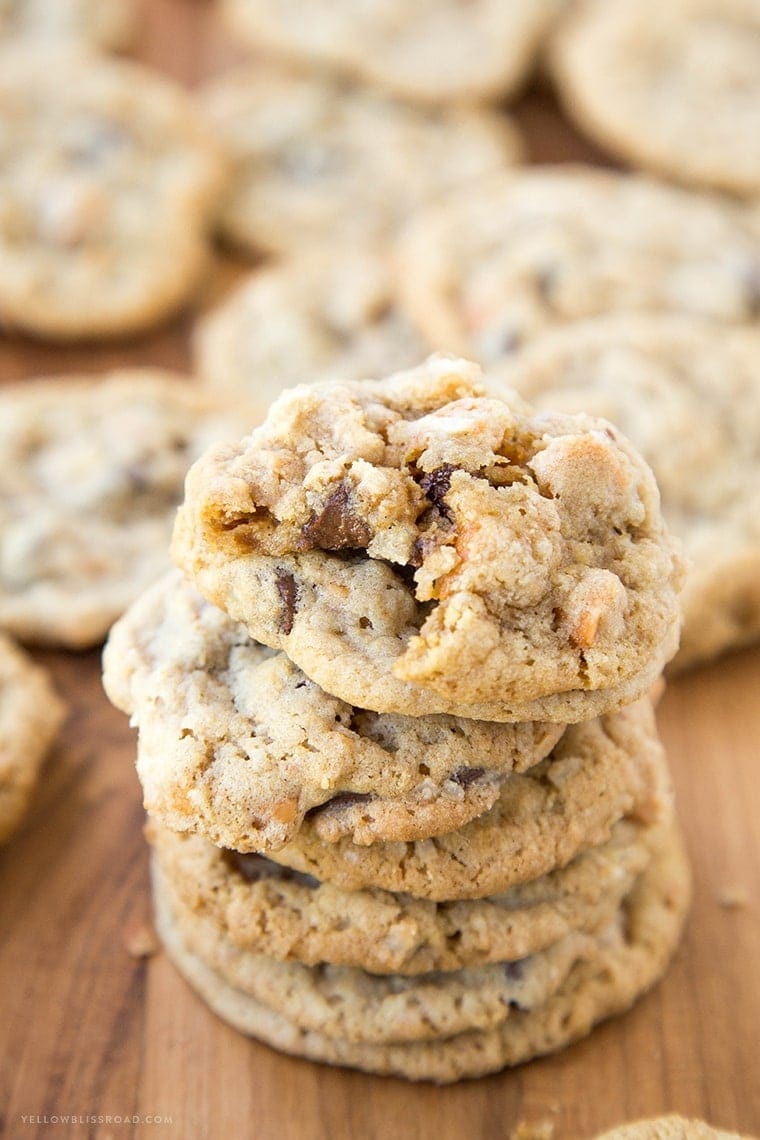 Fudgy Dark Chocolate Brownie Cookies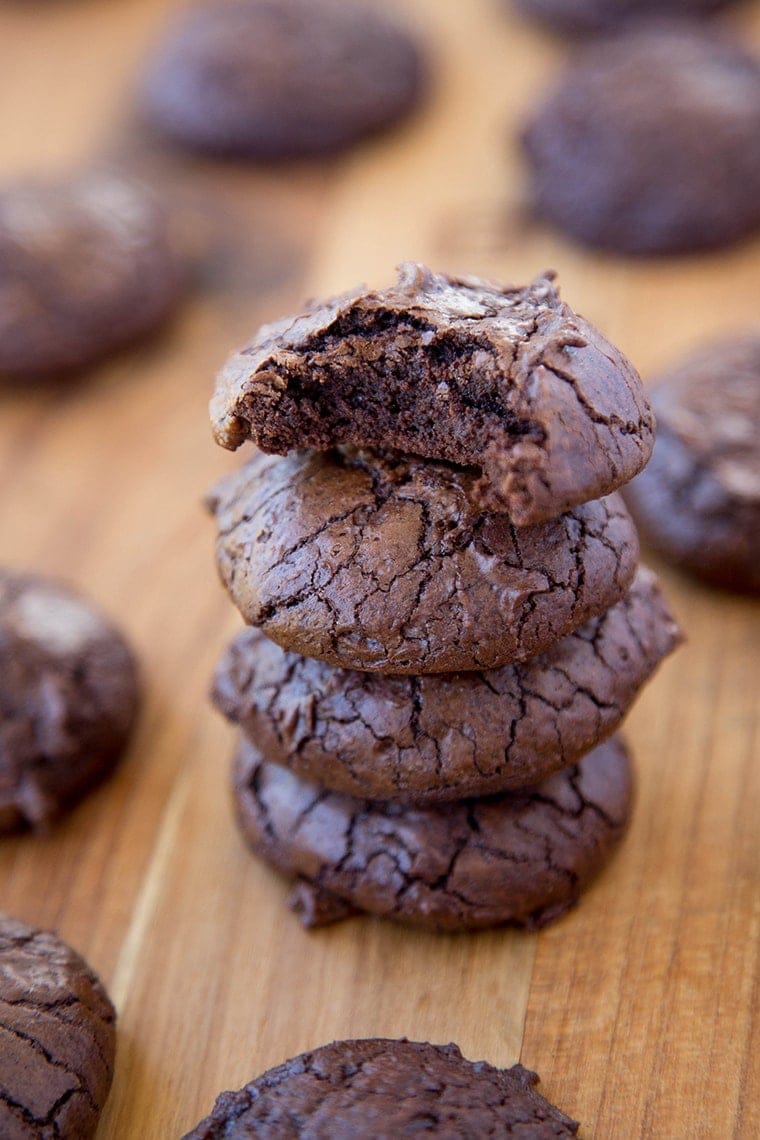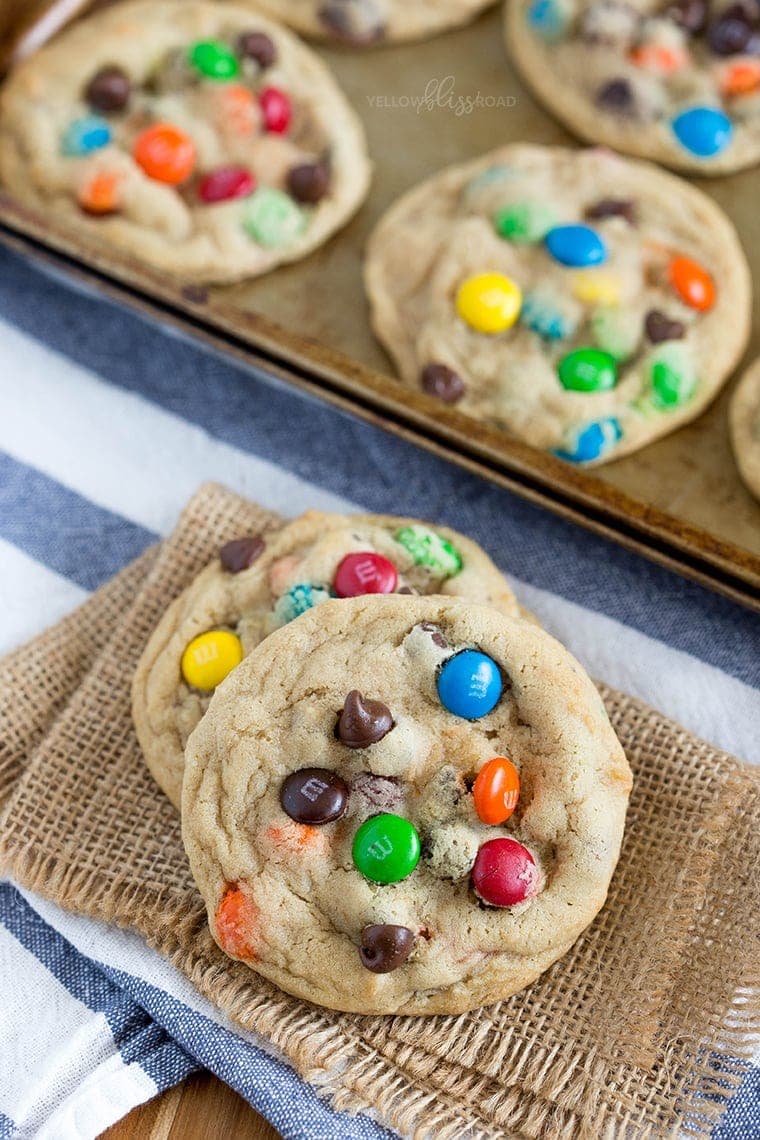 For all cookies go HERE, for all desserts go HERE and for the recipe index go HERE.