Hi Everyone! It's Jennifer from Town and Country Living here to share another of my favorite recipes with you. This one evokes summer memories as a child, playing outdoors for endless hours with all the kids in the neighborhood, and finishing the day with summer-favorite meals. A highlight of those summer meals was when my dad would bring out the old ice cream maker (you know, the ones that used salt) to whip up a batch of good old-fashioned homemade ice cream! It seemed like we had to wait forever for the ice cream to get done churning! I still enjoy homemade ice cream to this day and am sharing a super creamy chocolate ice cream recipe served with marshmallow sauce.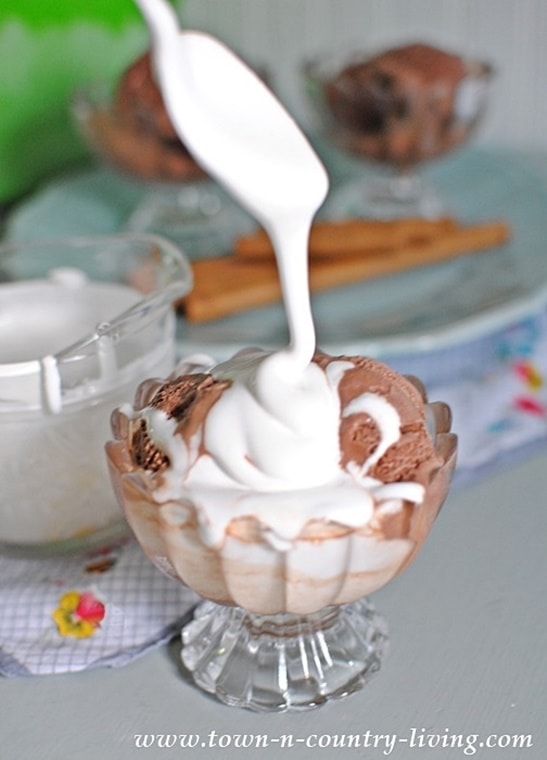 Yum! This dessert is sweet and creamy so you don't need a big serving. It satisfies your sweet tooth and chocolate craving all at once. And the best part? It's not that hard to make.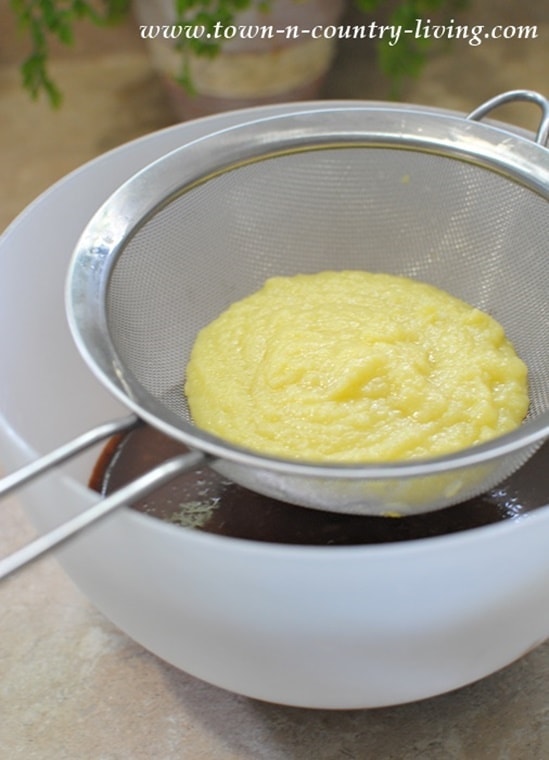 You start by making the chocolate base, and then you add a custard mixture by squeezing it through a strainer. Simply use the back of a spoon to smash the custard through the strainer, making the ice cream mixture super creamy.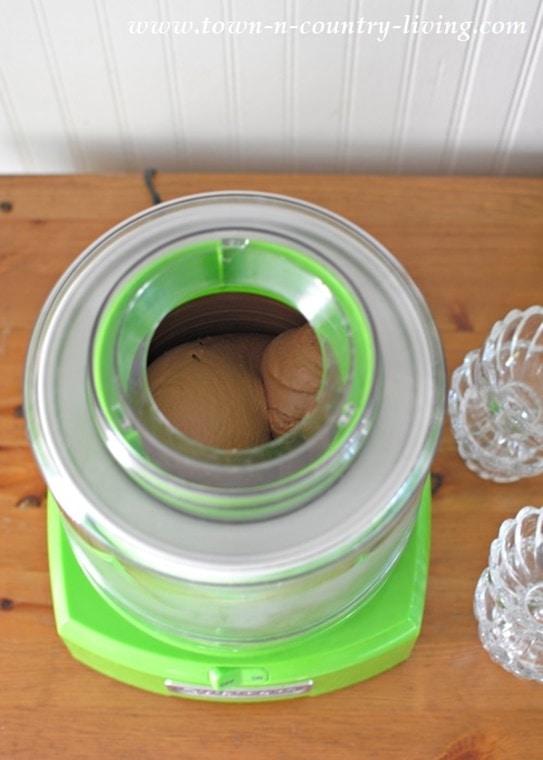 There are 2 important tricks to get your ice cream to turn out thick and not too soft. First, you want to make sure you thoroughly chill the ice cream mixture before processing it in your ice cream maker. And second, you want to make sure you've set the container part of your ice cream maker in the freezer for at least 24 hours.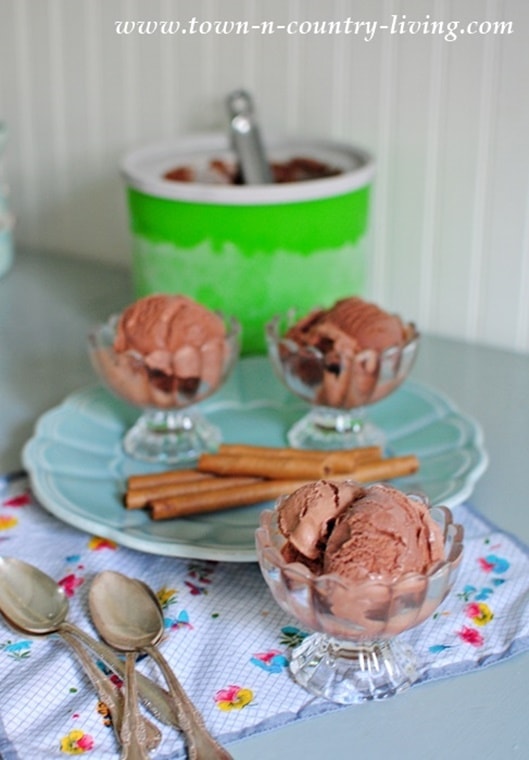 Once I wash and dry my ice cream maker, I simply store it in the freezer so it's always ready when I get an ice cream craving. If your ice cream is still too soft after processing, simply freeze it for a couple of hours in an air-tight container. Then scoop and serve!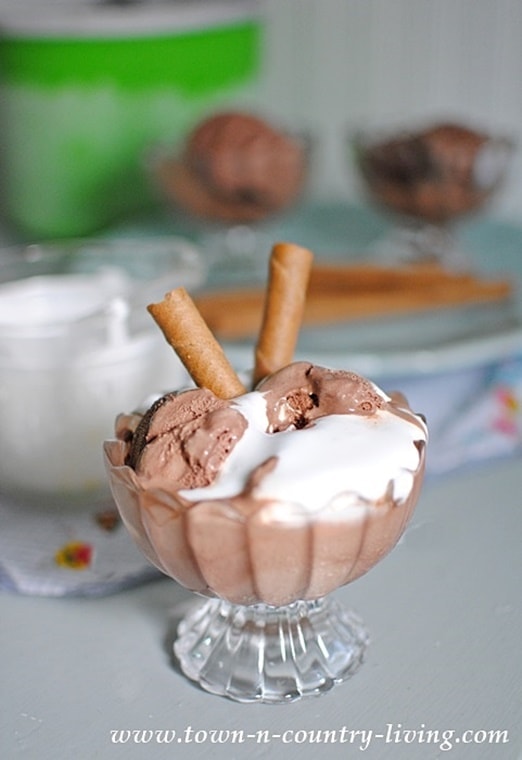 Or better yet, serve it with marshmallow sauce and a couple of fancy cookies!
This recipe is a variation of a recipe that was modified by a few people before I finally got my hands on it, and then I made my own slight modification to it. The original recipe is found in Jeni Britton Bauer's book, Splendid Ice Creams at Home.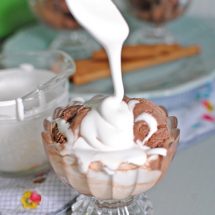 Ingredients
2 cups heavy cream
3 tablespoons unsweetened cocoa powder
5 ounces semisweet chocolate
1 cup whole milk
¾ cup granulated sugar
Pinch of salt
5 large egg yolks
½ teaspoon vanilla extract
Instructions
Warm 1 cup of the cream with the cocoa powder in a medium saucepan, and blend throughly using a whisk. Bring to boil, then reduce heat and simmer for 30 seconds at a very low boil, whisking constantly. Remove from heat and add the chopped chocolate. Stir until smooth, then stir in the remaining 1 cup cream. Pour the mixture into a large bowl and set a mesh strainer on top of the bowl.

In a saucepan, warm the milk, sugar, and salt. In a separate medium bowl, whisk together the egg yolks. Slowly pour the warm milk into the egg yolks, whisking constantly, then pour the warmed egg yolks back into the saucepan. Stir the mixture constantly over medium heat with a heatproof spatula. Scrape the bottom while stirring until the mixture thickens and coats the spatula. Pour the custard mixture through the strainer and stir it into the chocolate mixture until smooth. Stir in the vanilla and let cool.

Chill the ice cream mixture in the refrigerator, then process it in an ice cream maker according to the manufacturer's directions.

To Make the Marshmallow Sauce, in a small saucepan, heat 1 1/2 cups Marshmallow Fluff and 3 tablespoons water over moderately low heat. Stir constantly until blended. Cool sauce. You can make sauce 4 hours in advance and store at room temperature, covered.
You Might Also Like …