So you've got the main dish and the sides covered and you realize there's only one thing missing – the dessert! We've got you covered with a bunch of sweet summer desserts that will be the hit of your next picnic or cookout.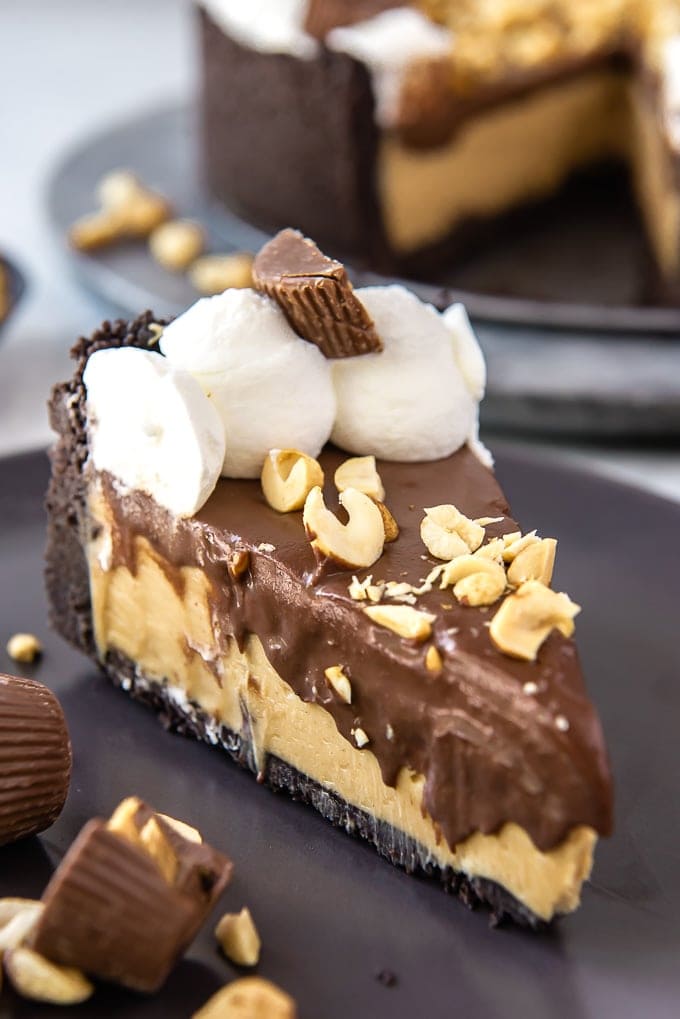 When you think of summer cookouts, what gets you excited? Is it the juicy grilled meats like Grilled Tri Tip or Grilled Steak or juicy Hamburgers? Or maybe you're a sucker for the sides like Grilled Zucchini or Tuna Macaroni Salad. Whatever your favorite, you know that it's the desserts that everyone looks forward to.
The Best Summer Desserts
No one wants to turn on the oven during the summer, even if it's to bake a luscious peach cobbler or cherry crisp. Occasionally I will pull out some of those stand by recipes because let's face it, it isn't summer without a peach cobbler. But if you're looking for some no-bake summer treats to cool off with, we've got you covered there, too!
If time is limited, grab a few ingredients at the store and make ice cream sundaes. Or make strawberry shortcake with some store-bought pound cake, fresh berries and whipped cream.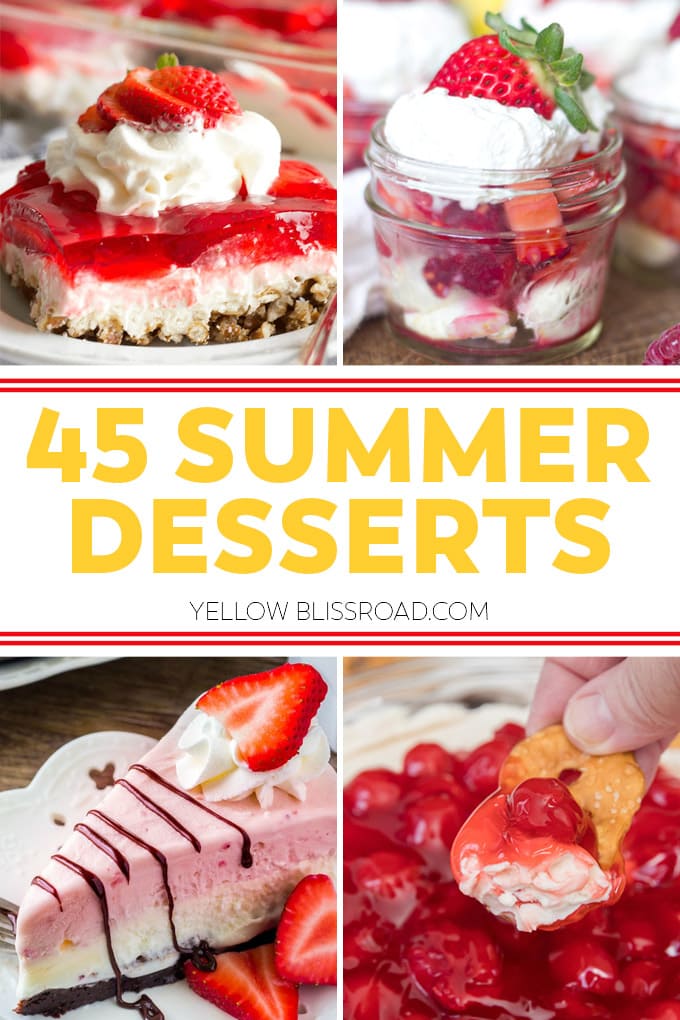 No Bake Desserts
Baked Desserts that Scream Summer!
These easy baked treats are delicious and use all that luscious summer fruit, like peaches and berries!