Chocolate Chip Cookie Dough Ice Cream – A really sweet, cool and creamy treat for the whole family to enjoy!!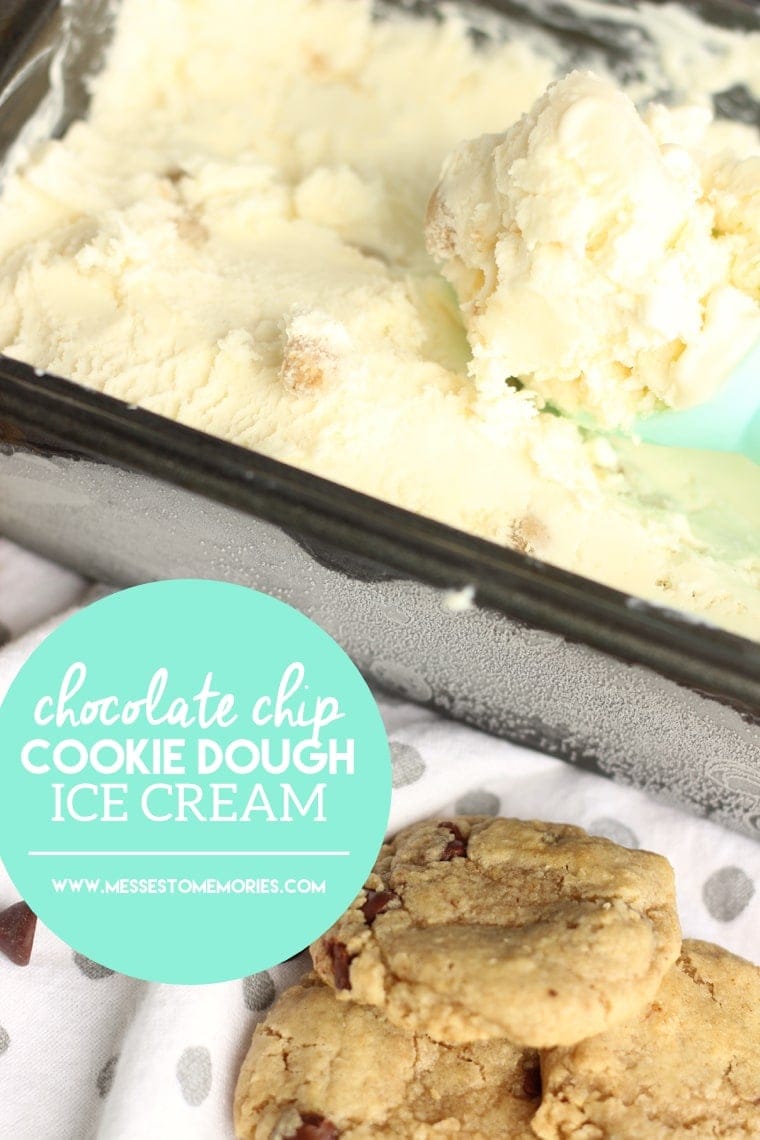 We're addicted to these delicious chocolate chip cookies, they are literally the best cookies ever. So far we've broken the no oven rule this summer several times because of cookie cravings. I decided to make a more summer-worthy treat out of the best cookies ever. Enter delicious cold and creamy ice cream!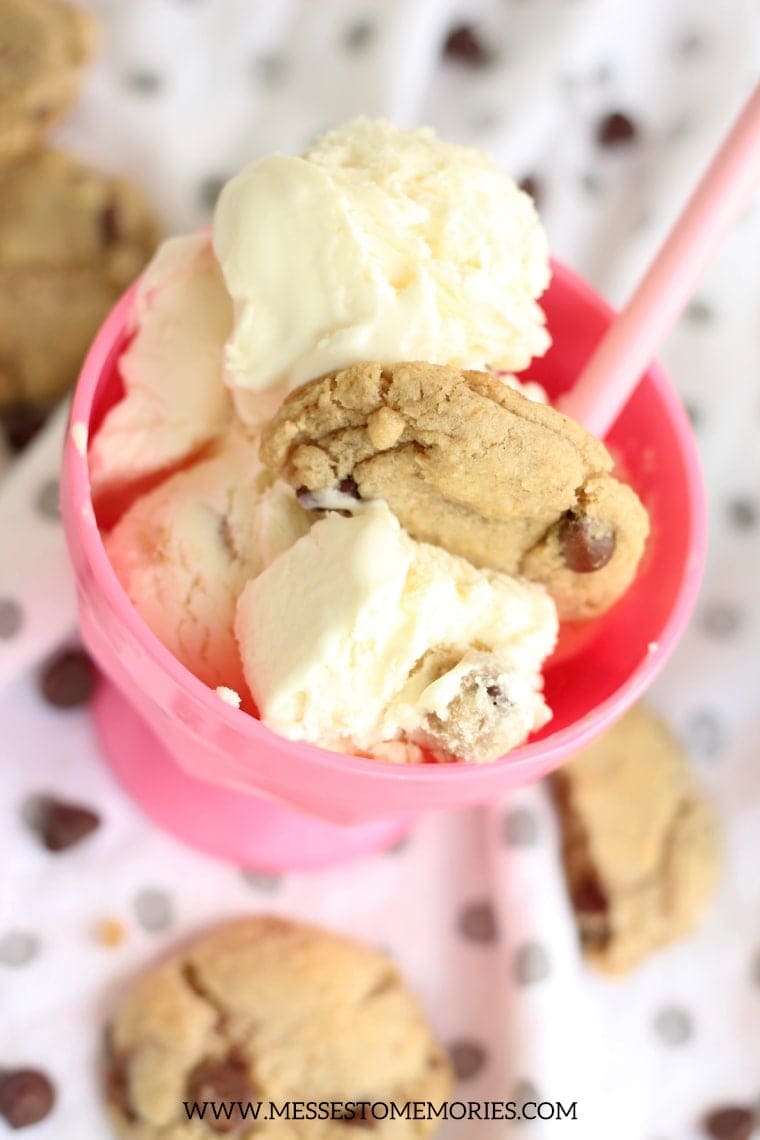 This ice cream is super easy to make. Just 3 delicious ingredients for the ice cream base and then your favorite cookie dough recipe. Of course, I've already shared my favorite!!
But if you want to make this ice cream even easier, grab some store bought cookie dough and chill it into little chunks. YUMMO!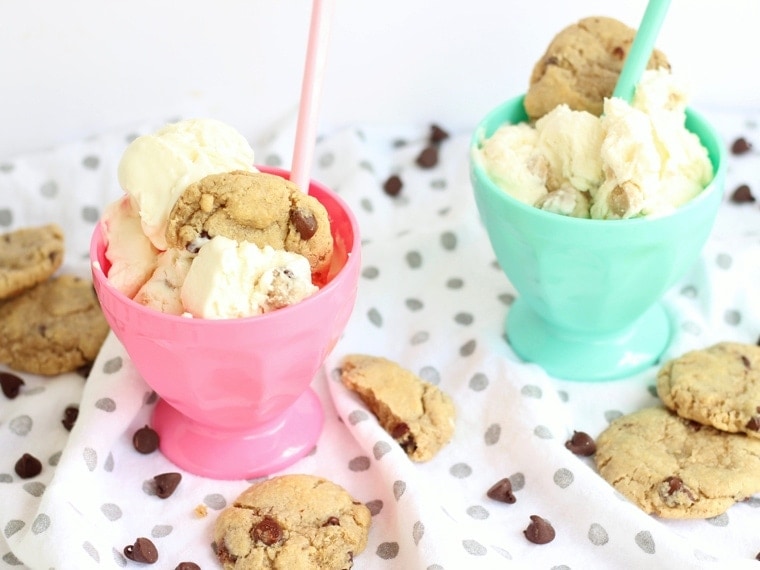 Once your ice cream is all ready to go, place it in a container and freeze! I made mine around lunch time and it was good to go after dinner. The kids were beyond excited to check on the ice cream to see if it was ready or not.
Please note, if you are concerned about consuming raw eggs in the dough, you can just leave them out of your favorite recipe.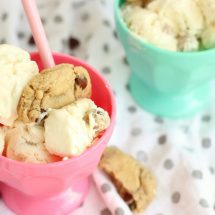 Chocolate Chip Cookie Dough Ice Cream
A really sweet, cool and creamy treat for the whole family to enjoy!!
Print
Pin
Rate
Ingredients
2 1/2 cups heavy cream
14 oz can sweetened condensed milk
1 tsp vanilla
cookie dough
Instructions
Whip your heavy cream. Fold in the sweetened condensed milk and vanilla. The mixture should form soft peaks and look fluffy!

Drop in balls or chunks of cookie dough. Place into a container (I used a bread loaf pan) and freeze!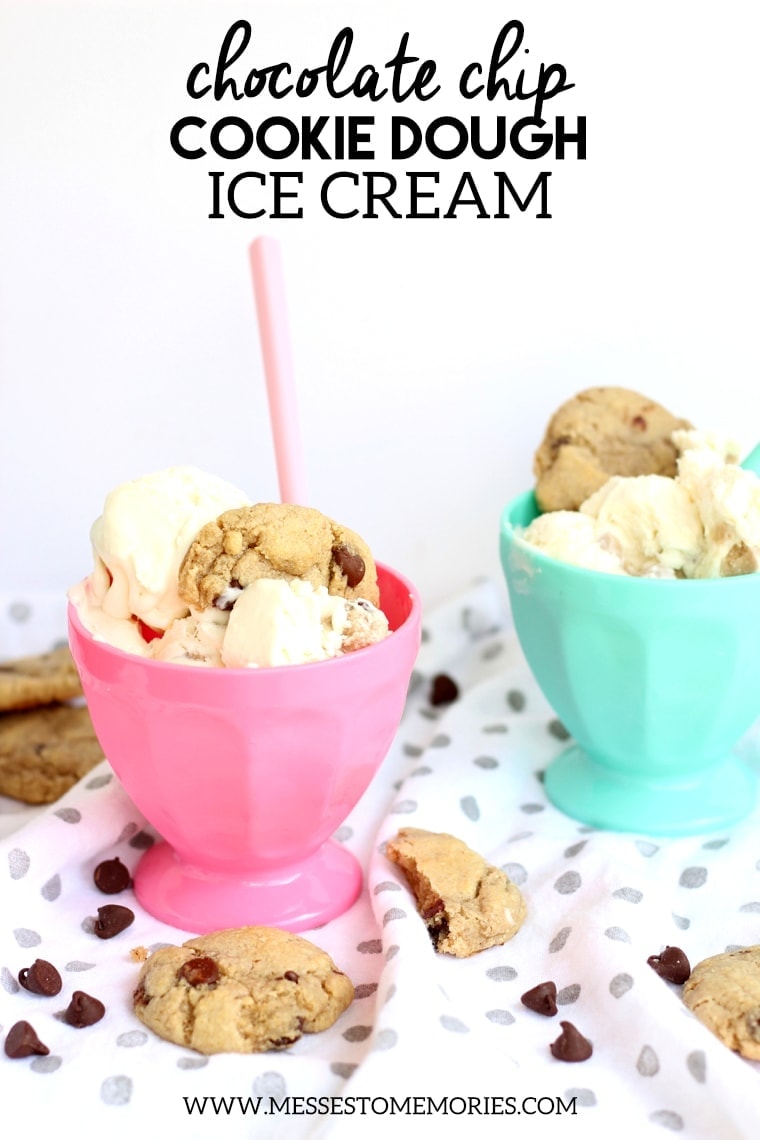 We have lots of sweet treats on our blog. Feel free to come check out all of our fun ideas on Messes to Memories!
For more delicious no bake treats, try these: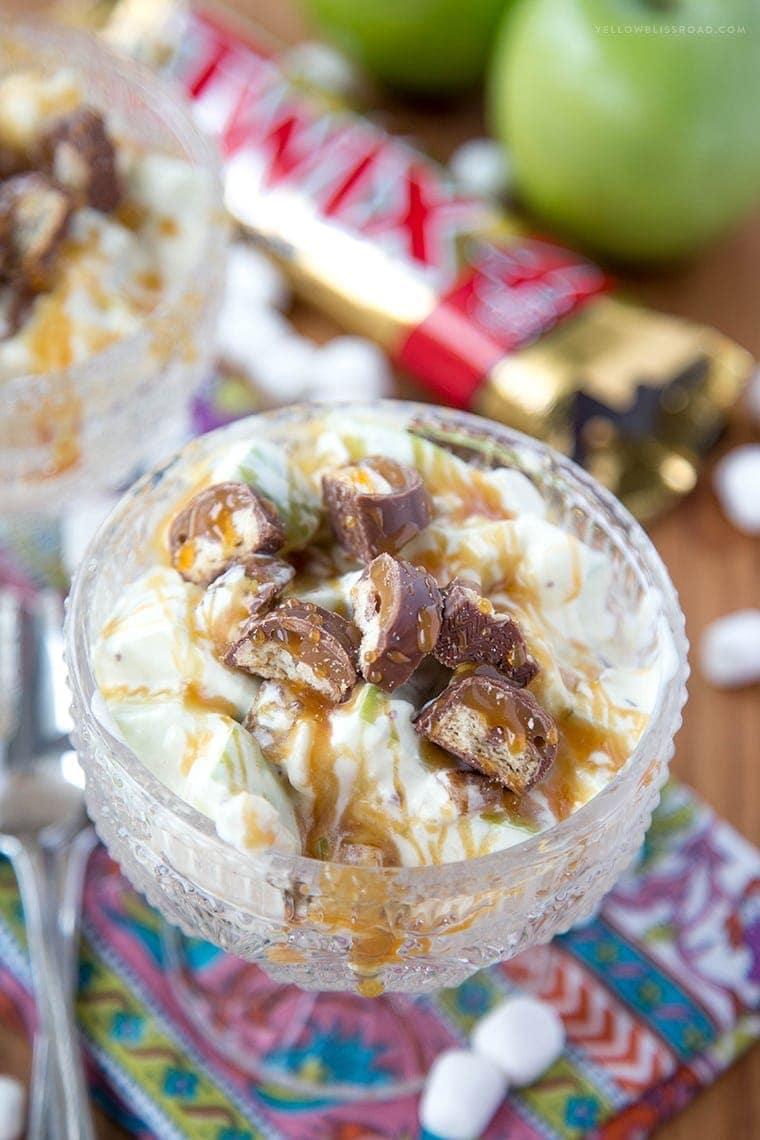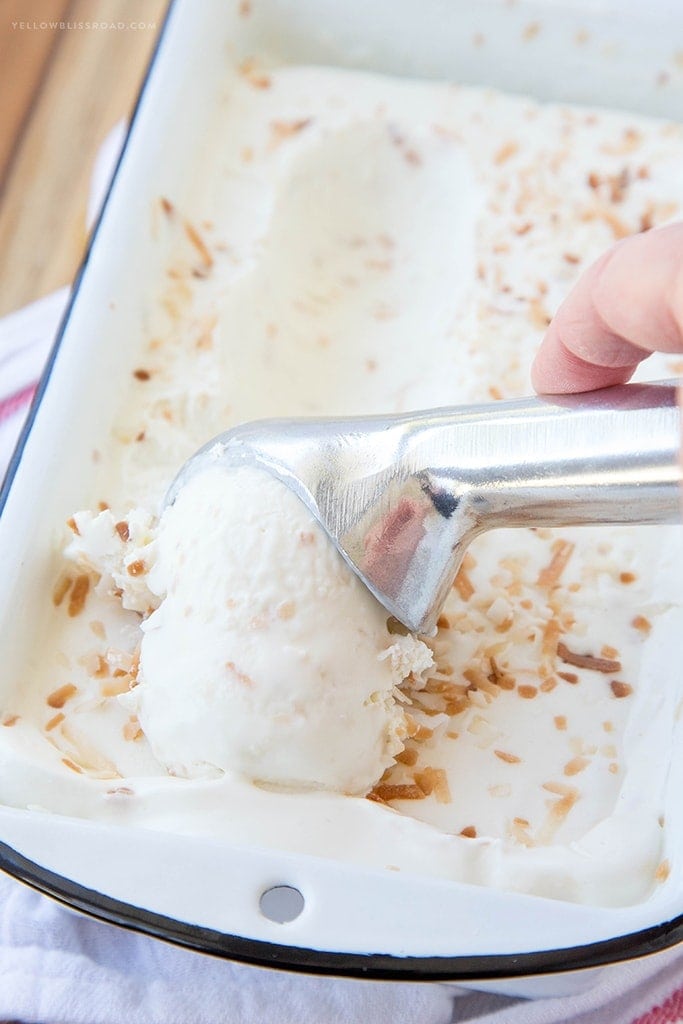 No Bake Chocolate Oreo Cheesecake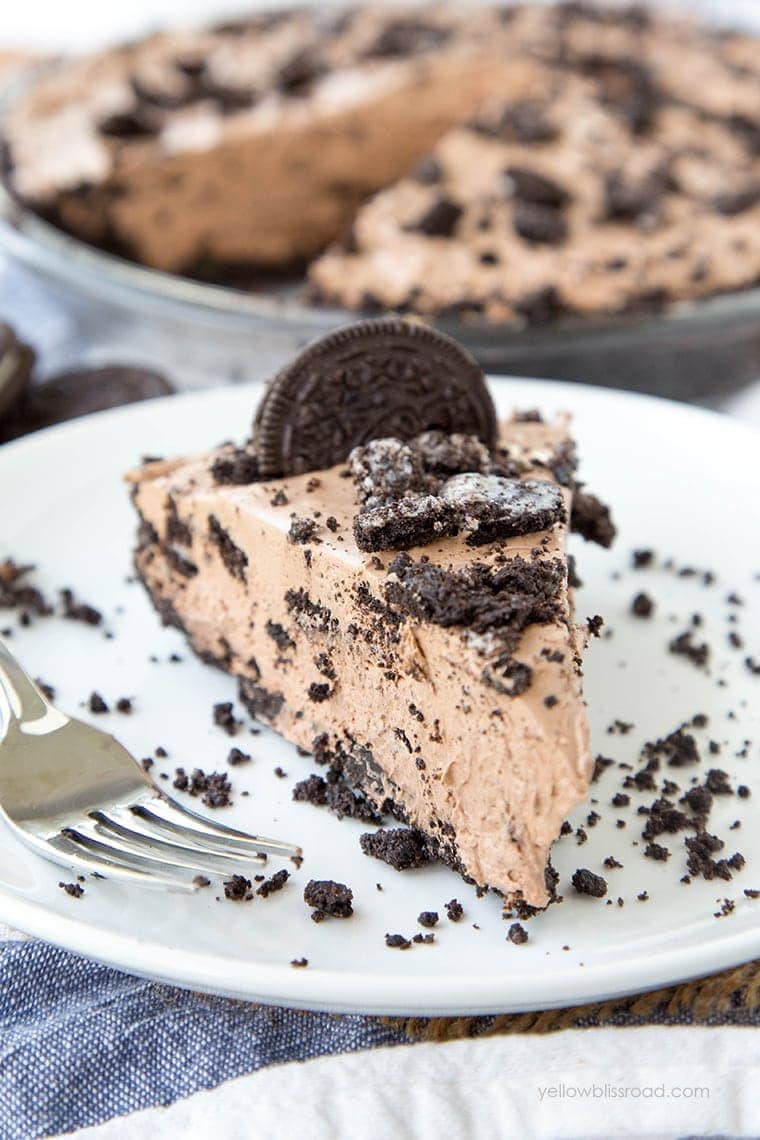 For all No Bake Treats go HERE, for all Desserts go HERE and for all recipes go HERE.