Summer is just about here and with it comes warm (or HOT!) weather, longer days, outdoor cooking and dining. No one wants to be a slave to the stove on days like this, so salads, easy pastas and sandwiches are my go-tos during the warm summer months. These family friendly recipes will have everyone excited about summer dinners, and they're perfect for dining al fresco, too. Add these light summer meals to your weekly menu this season.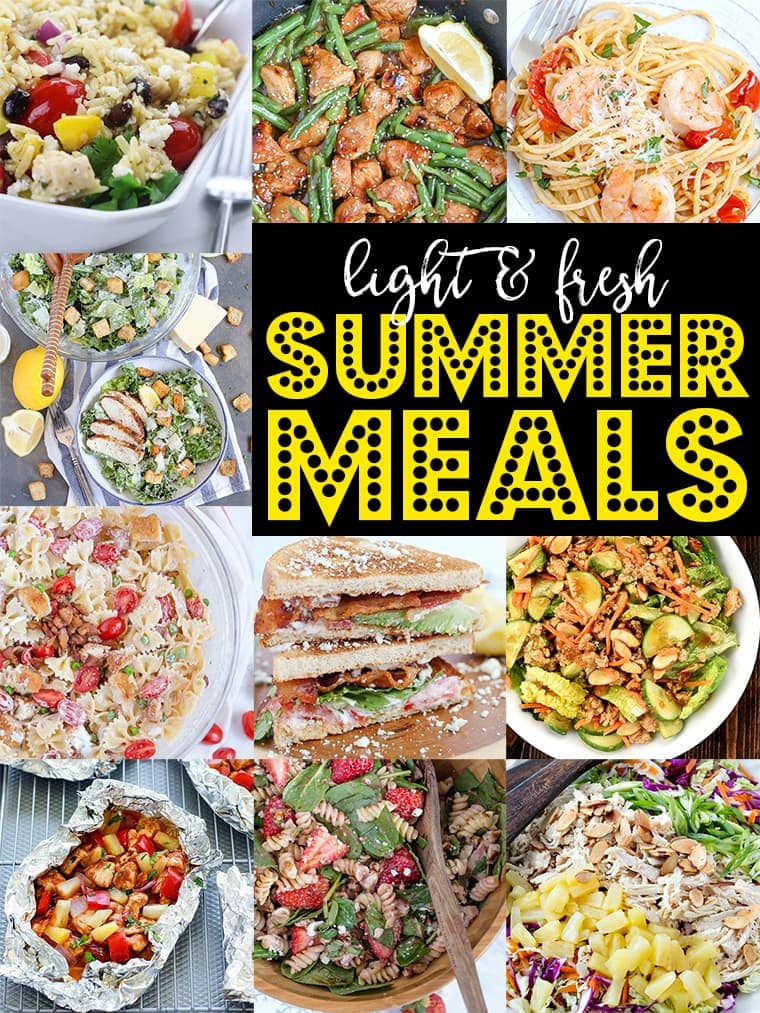 What to Cook for Dinner on a Hot Summer Day
Beat the heat with these simple simple summer dinners. I've collected a bunch of easy options from salads and sandwiches to full meal pasta salads. These light, fresh summer dinners will leaving you feeling full and satisfied without weighing you down.
Light Summer Meals
Summer is finally here! And with is comes the need for some simple, quick and light summer meal ideas to feed your family so you can spend less time slaving in the kitchen and more time soaking up the summer sun with them.
Enjoy all that summer has to offer by indulging in these simple dinners, filled with the best grilled recipes like Grilled Chicken Kabobs and Grilled Peaches, delicious full meal salads and even a few summer desserts. These are some of our favorite family friendly dinners that are super simple, quick and most of them pull double duty and make great leftovers, too. Finish off the meal with a few of our best summer cocktails that are perfect for back porch sipping!
Fresh Meal Salads and Lettuce Wraps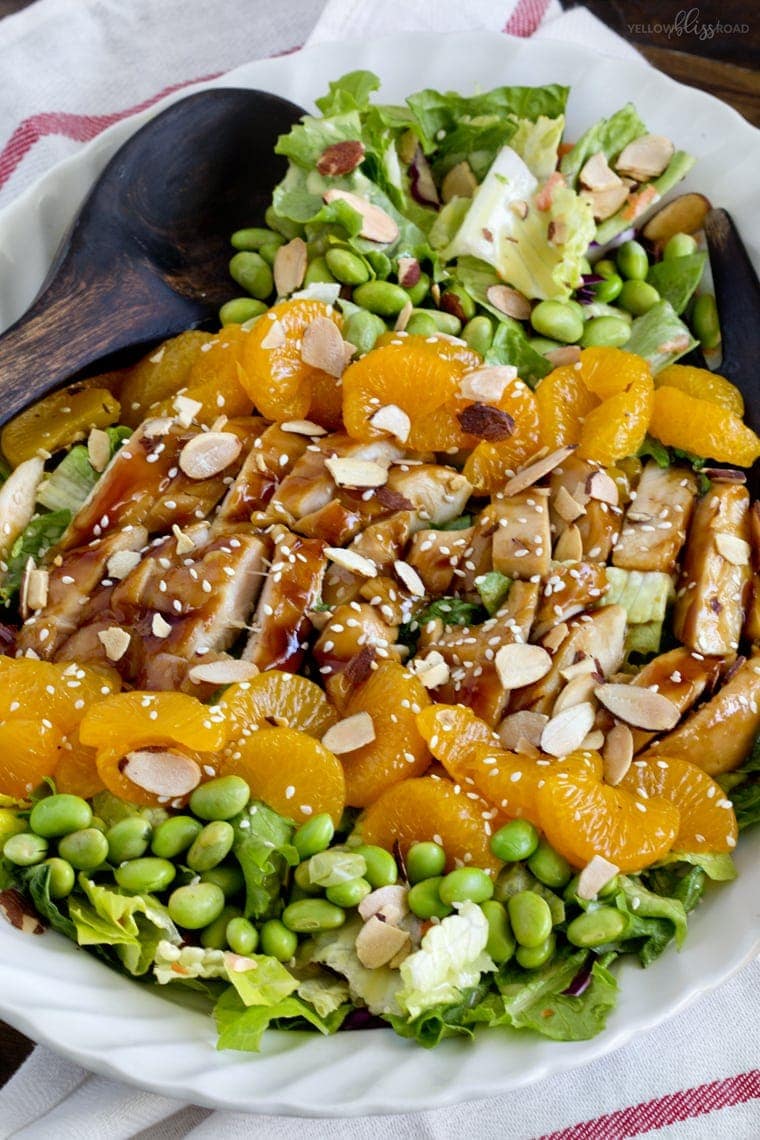 Teriyaki Chicken Salad – a unique copycat of my favorite Red Robin Salad with tons of flavor!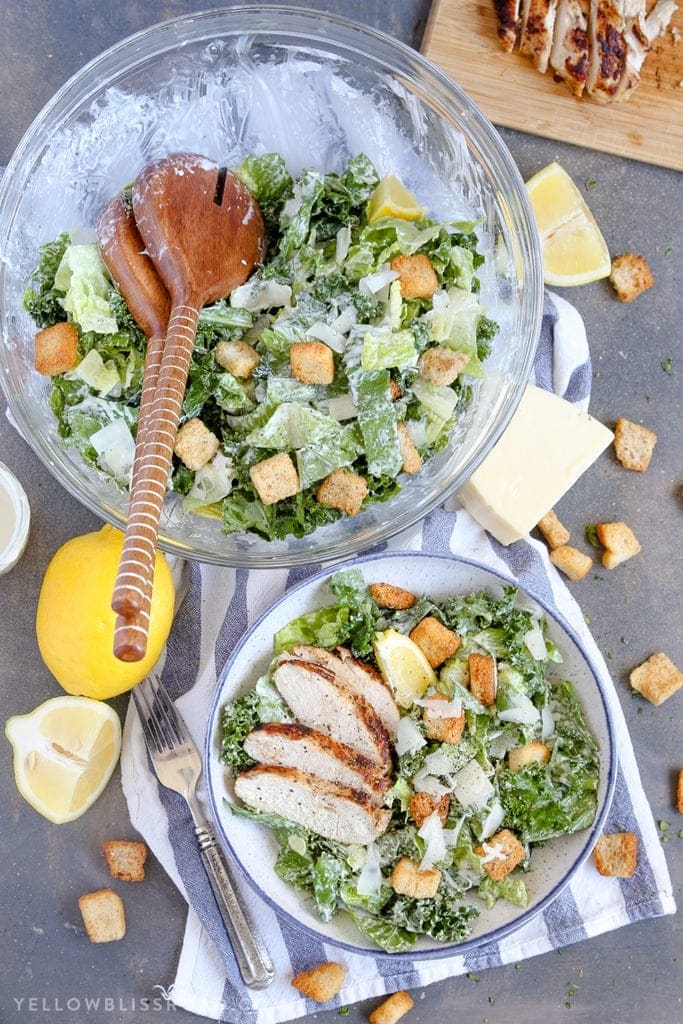 Lemon Kale Caesar Salad – Toss in some grilled chicken and this delicious and healthy salad is a complete meal!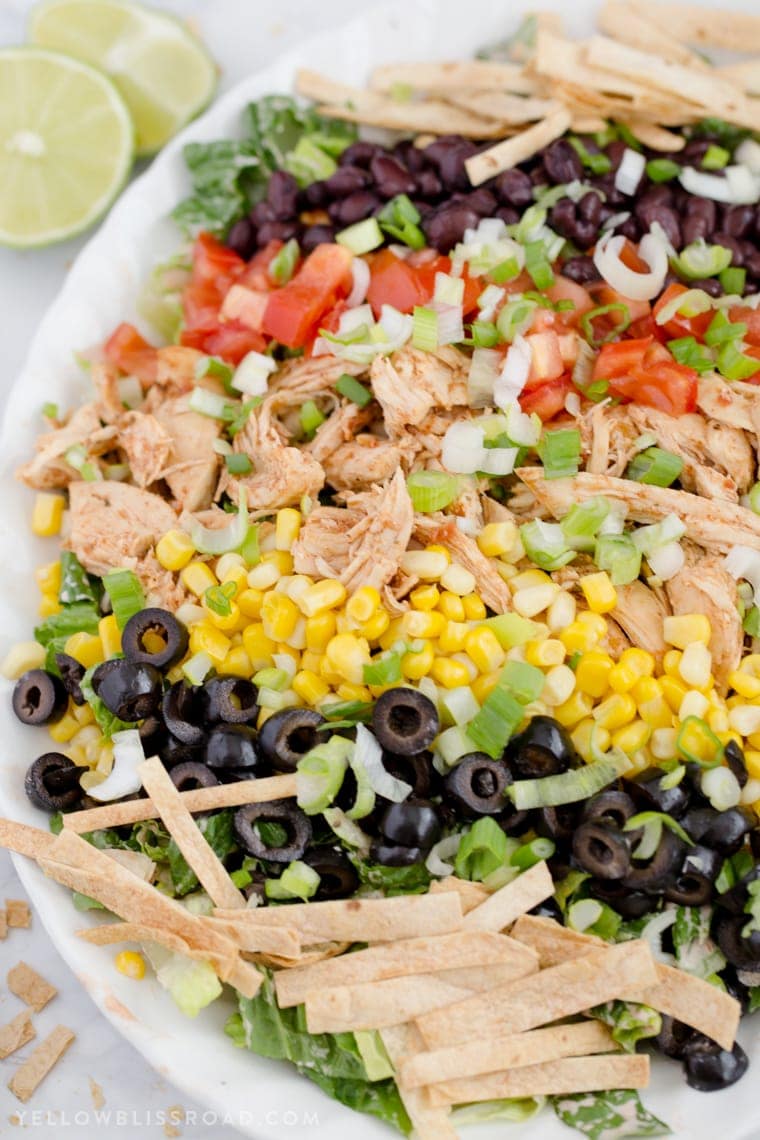 Ranch Chicken Taco Salad – This is my all-time favorite summer meal! It's super versatile, using the same meat form the tacos above, or any leftover chicken you have on hand. Tossed with a spicy, creamy dressing and all your favorite taco toppings, this salad is a sure winner!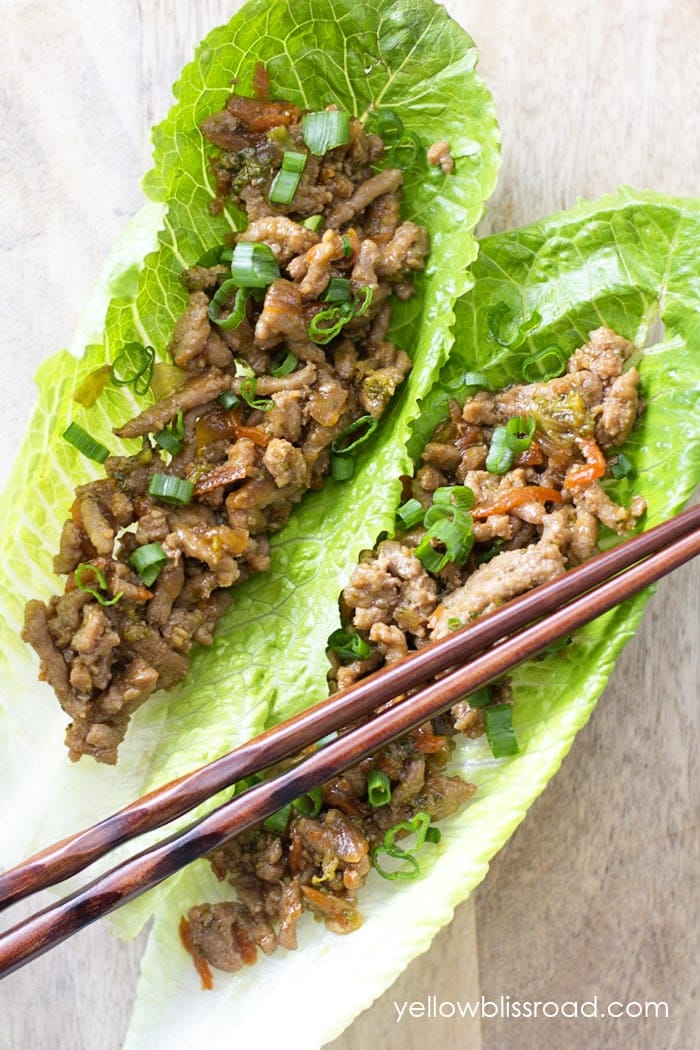 Teriyaki Turkey Lettuce Wraps – this Teriyaki Turkey is super versatile, and wrapped in crunchy lettuce leaves this dish is perfect for al fresco dining.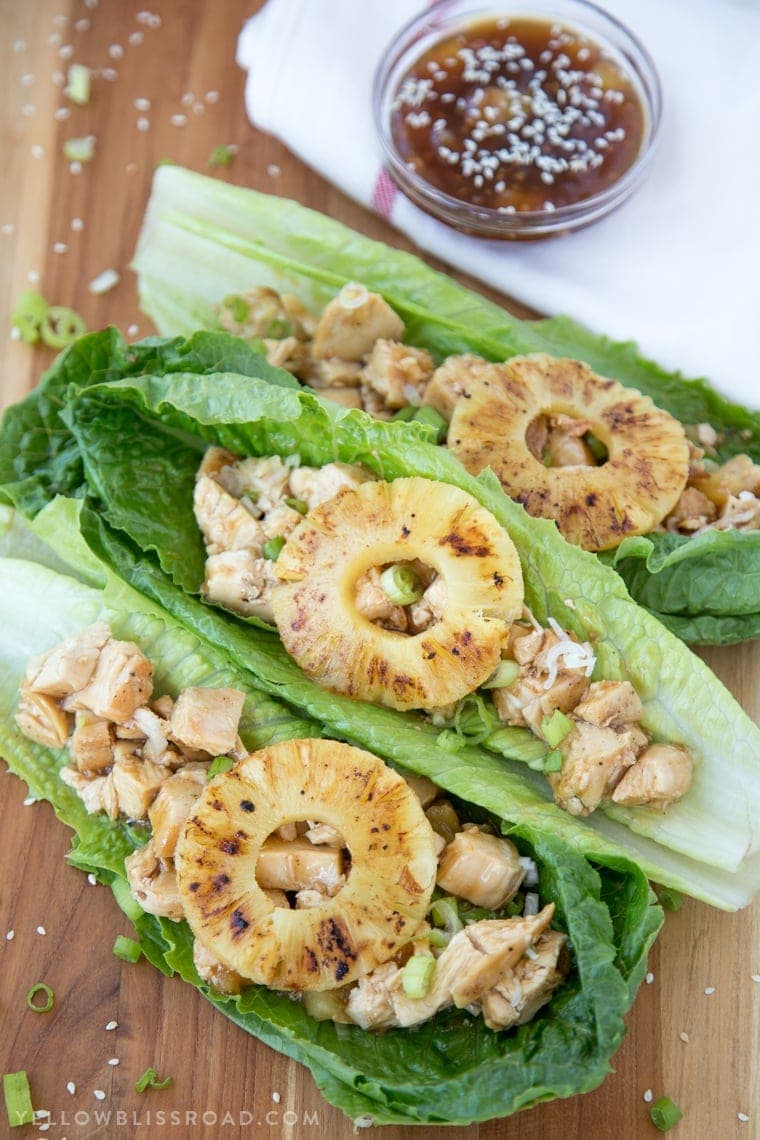 Teriyaki Chicken Lettuce Wraps – Quick and easy, these lettuce wraps come together in about 20 minutes! Grill your chicken and use a bottled teriyaki sauce to make it even easier!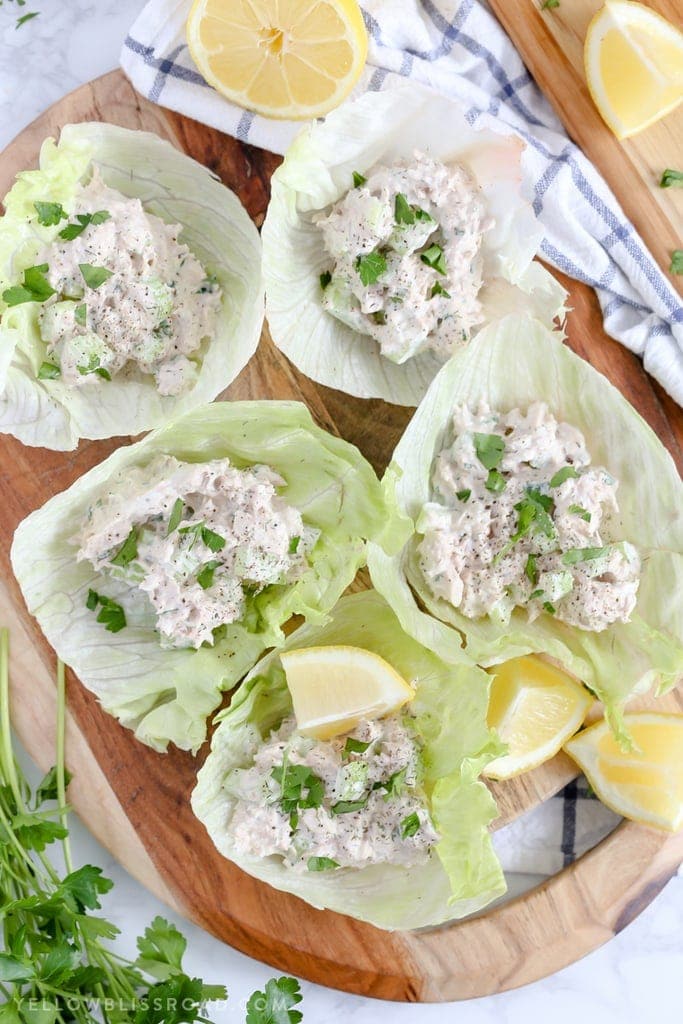 Tuna Salad with Lemon, Dill and Black Pepper Mayo – This crazy easy recipe takes old school tuna salad to the next level with tons of fresh flavor.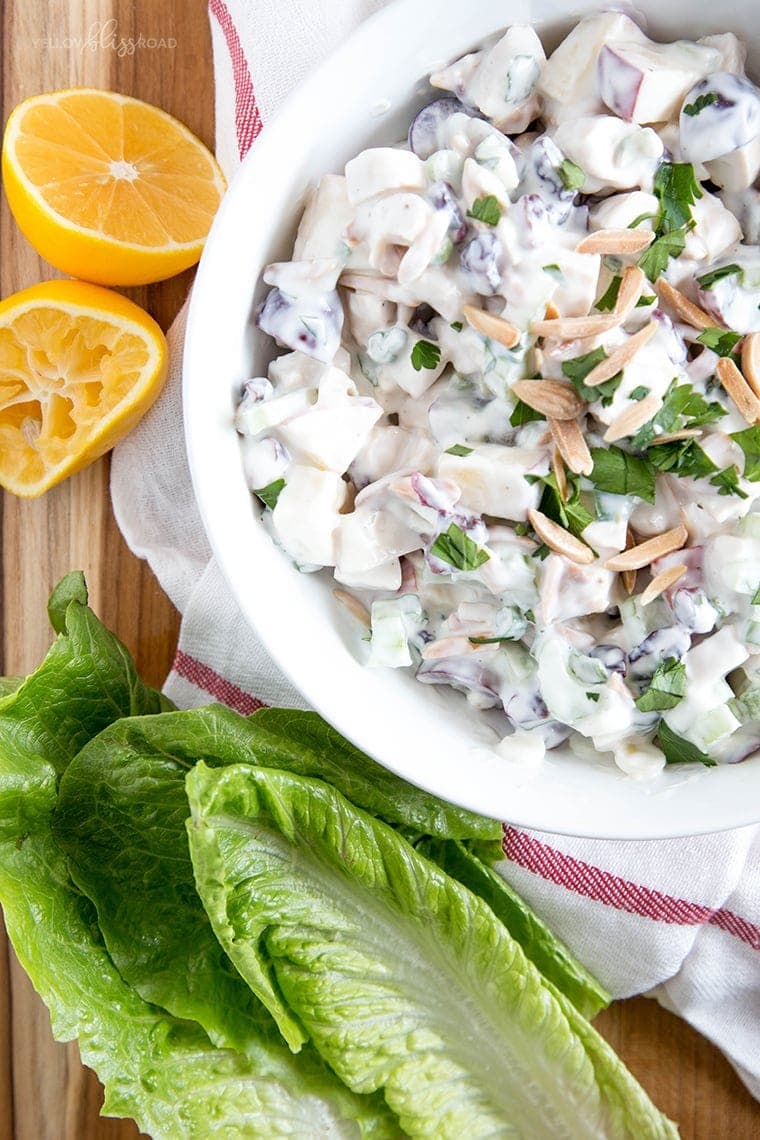 Creamy Chicken, Apple & Grape Salad – A super crunchy and flavorful step up from your typical chicken salad, this salad is delicious on it's own or wrapped in lettuce leaves.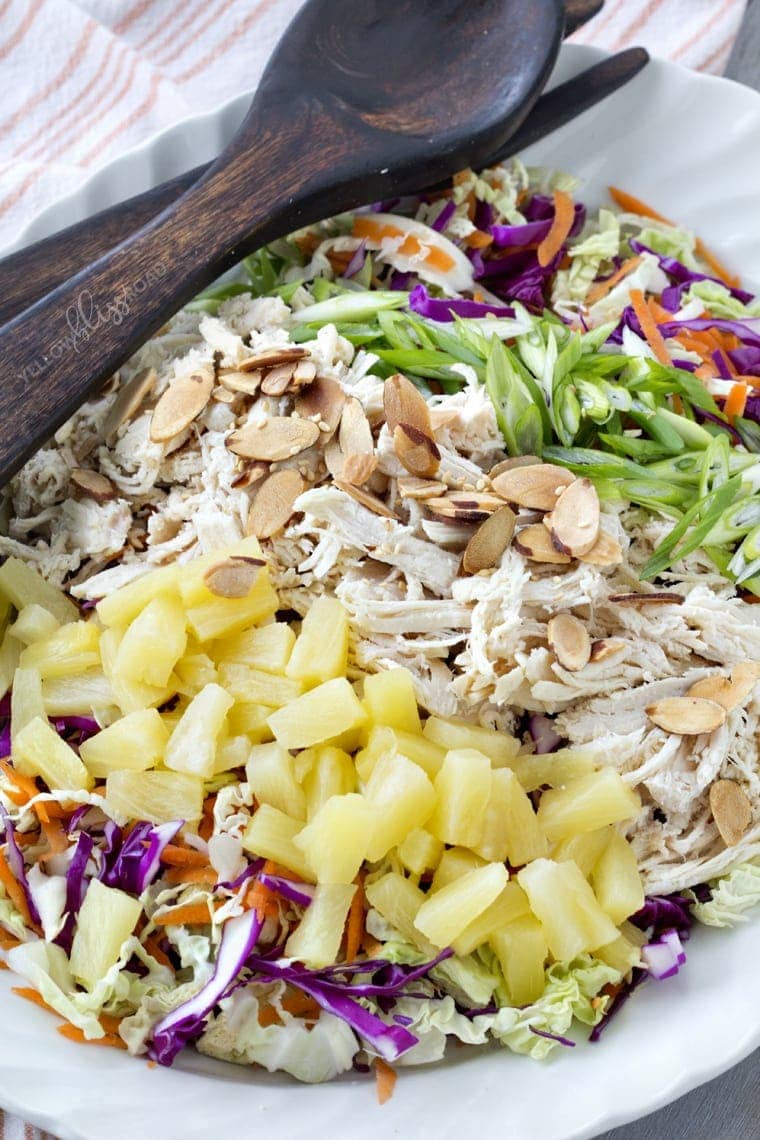 Tropical Chicken Slaw Salad – Tons of fresh ingredients coated with a creamy pineapple vinaigrette.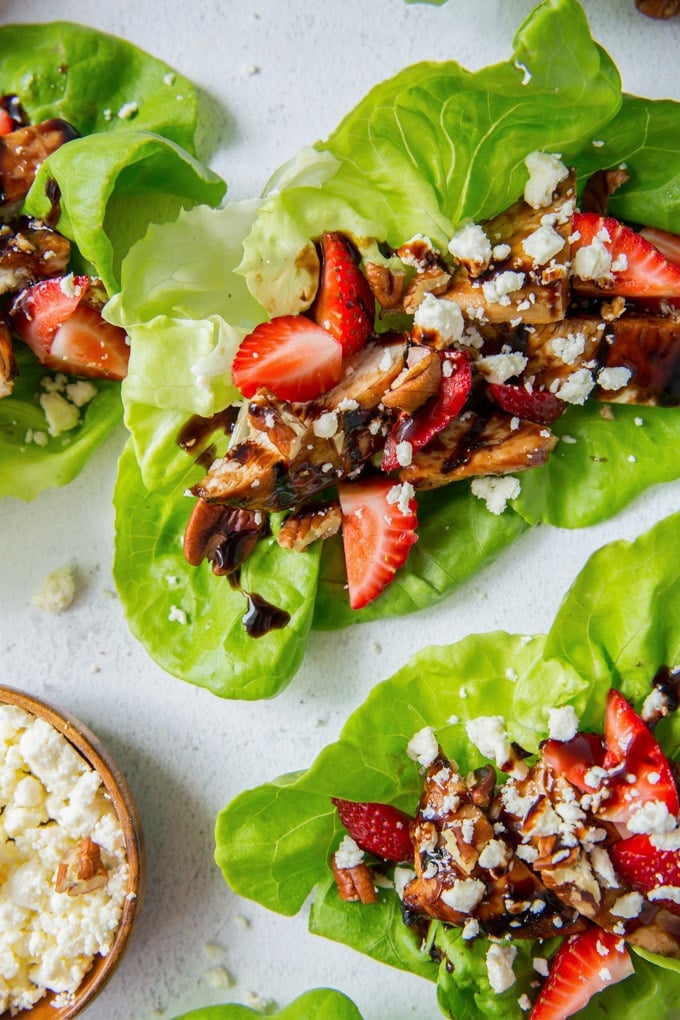 Orange & Balsamic Grilled Chicken Lettuce Wraps – Gas up the BBQ for this incredible marinade!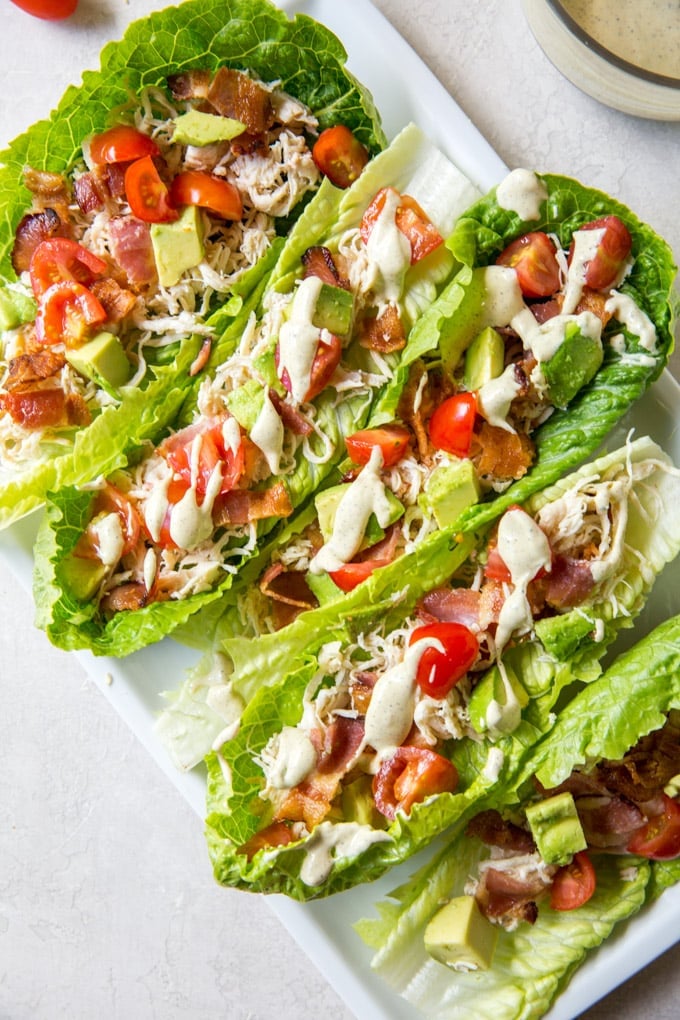 Chicken Club Lettuce Wraps – We ditched the bread for a healthier version of the classic sandwich.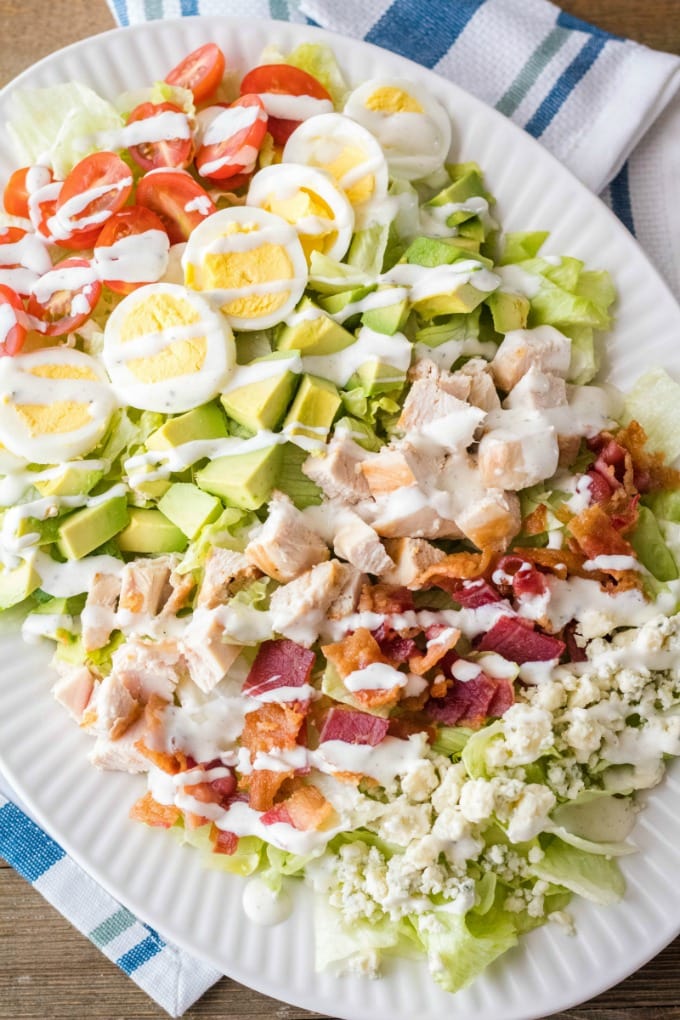 Cobb Salad – a classic salad recipe with chicken, avocado, bacon and hard boiled eggs.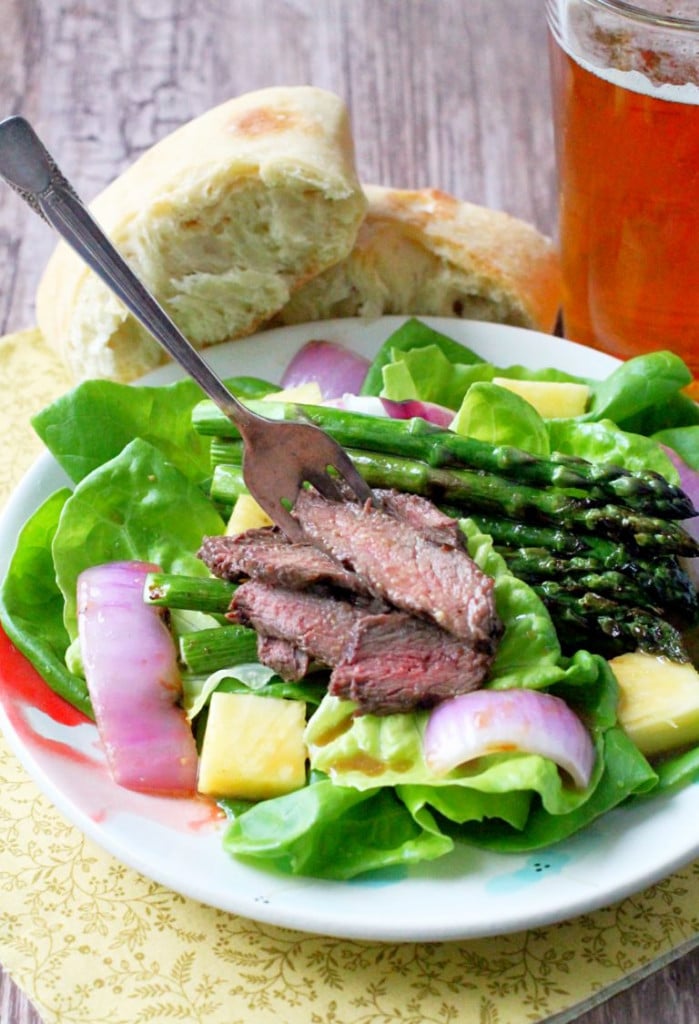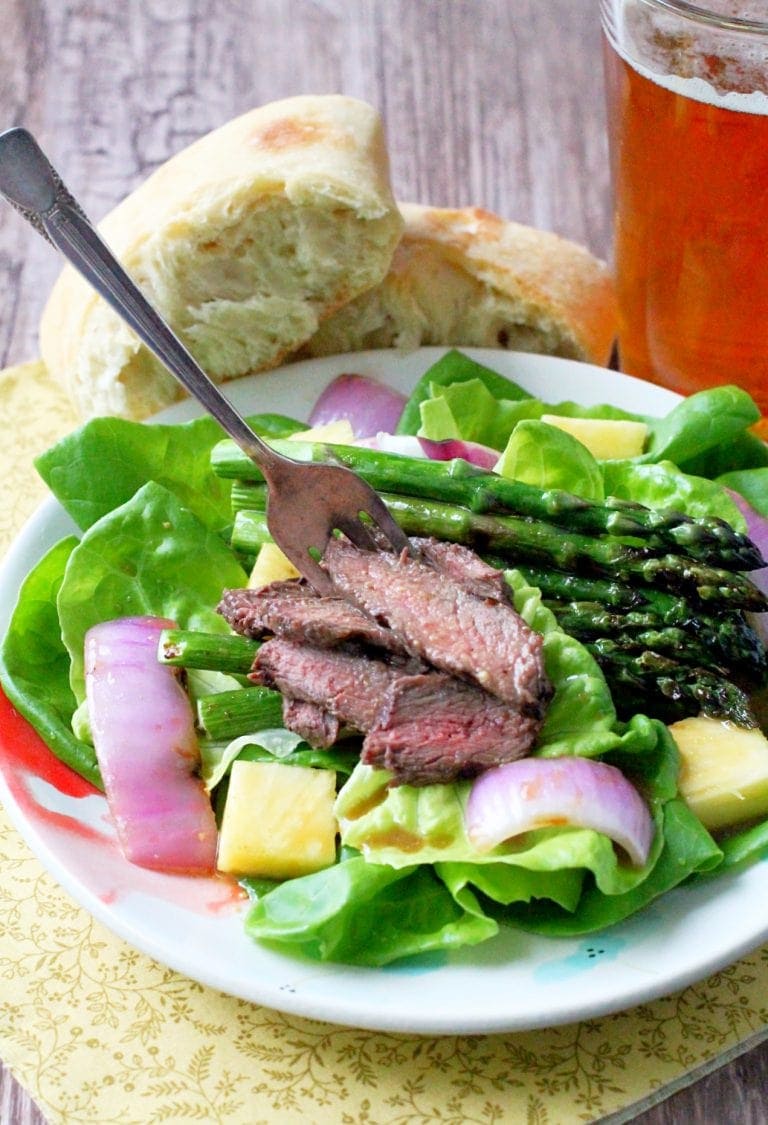 Grilled Steak and Asparagus with Pineapple Vinaigrette – a lovely grilled salad from Foodtastic Mom.
Pasta Salads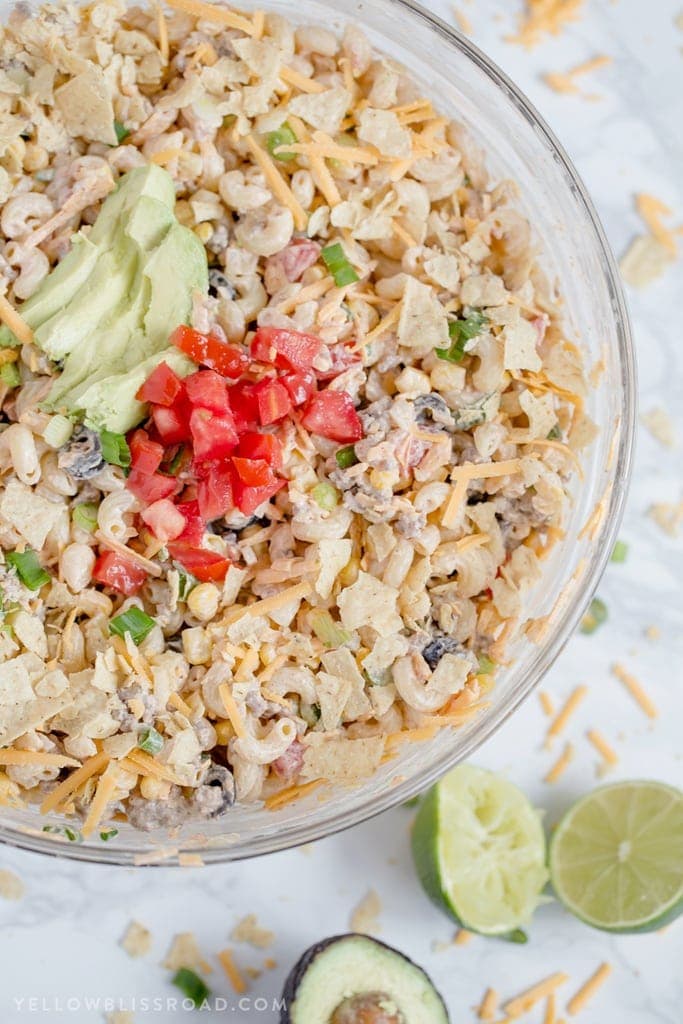 Creamy Taco Pasta Salad – Pasta Salads are a favorite for summer, because they're light and easy and full of fresh ingredients!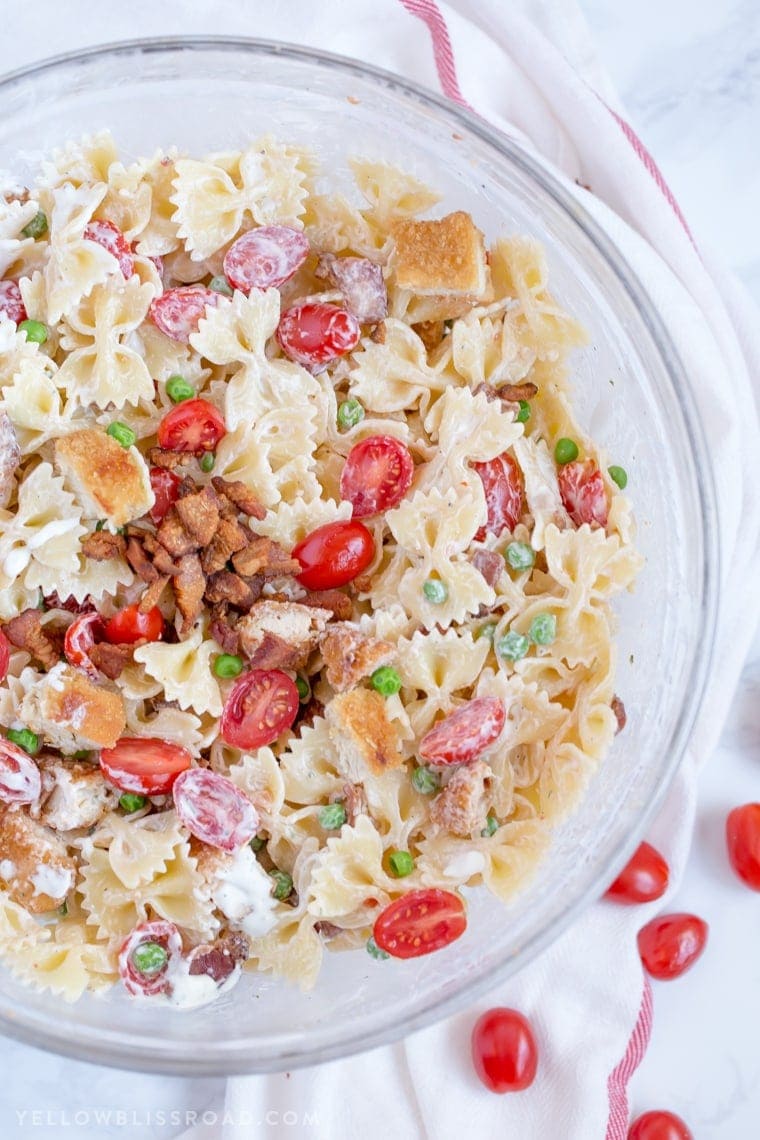 Bacon Ranch Chicken Pasta Salad – We love this pasta salad because of the fresh Ranch flavor, but it's got lots of other goodies in it too!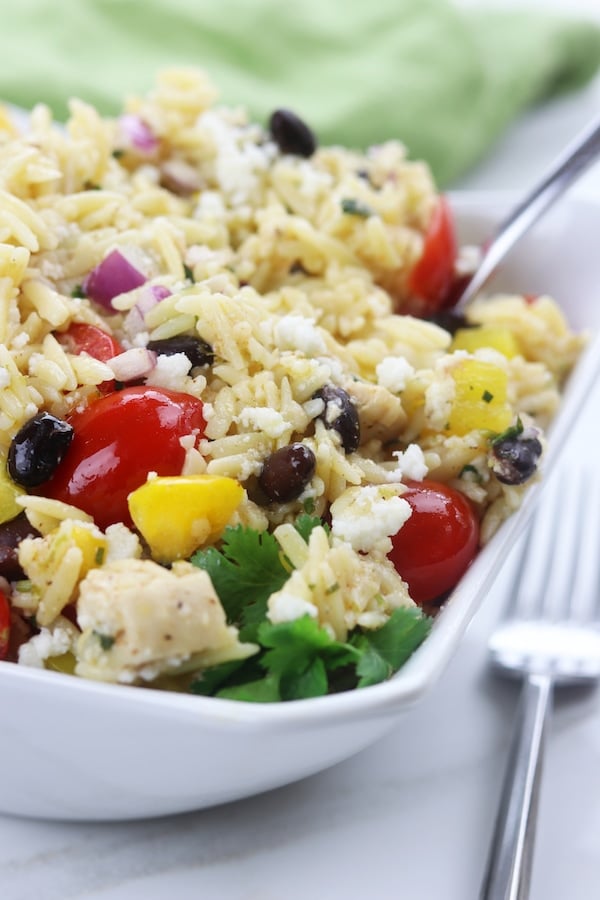 Confetti Lime Orzo Salad – One of our favorites from The Fed Up Foodie!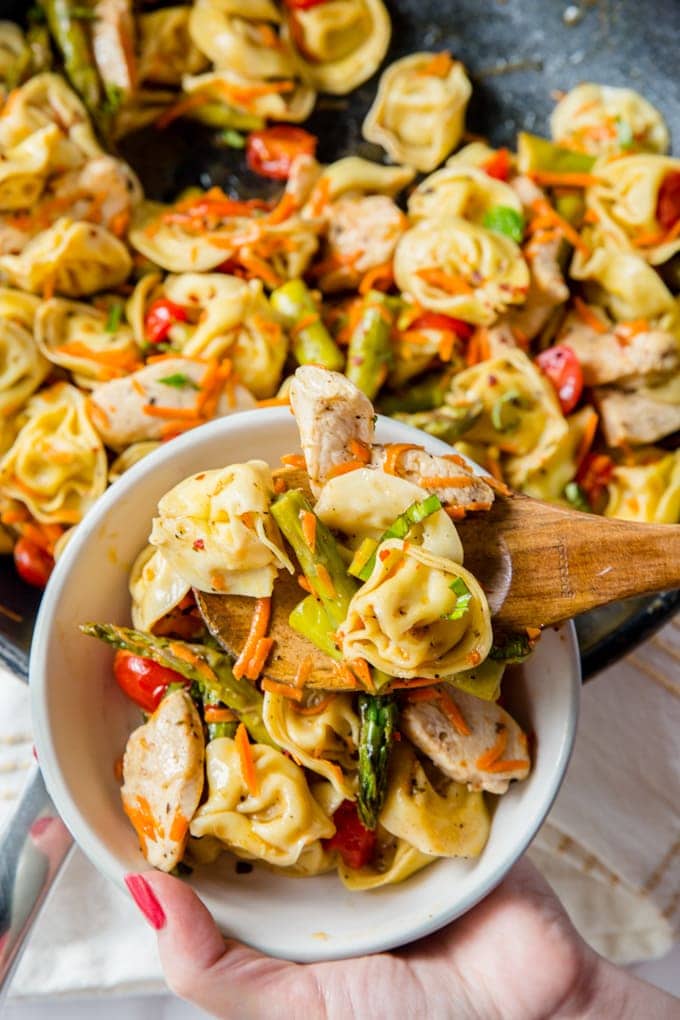 Balsamic Tortellini Salad – Quick, easy and cheesy!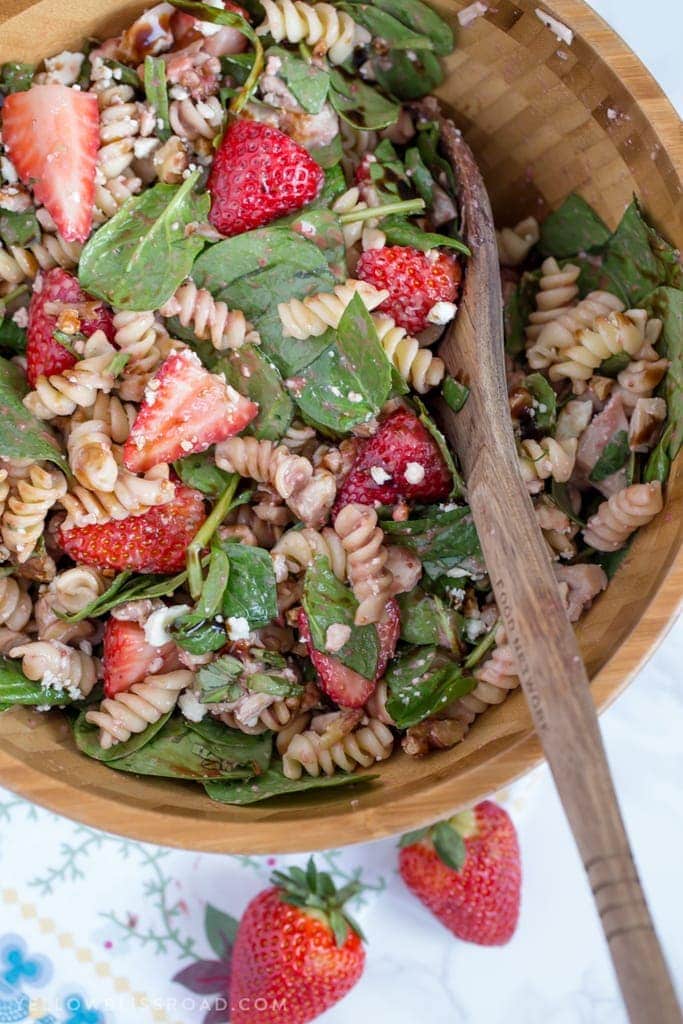 Balsamic Strawberry Pasta Salad – Just add chicken to make this delicious pasta salad a meal!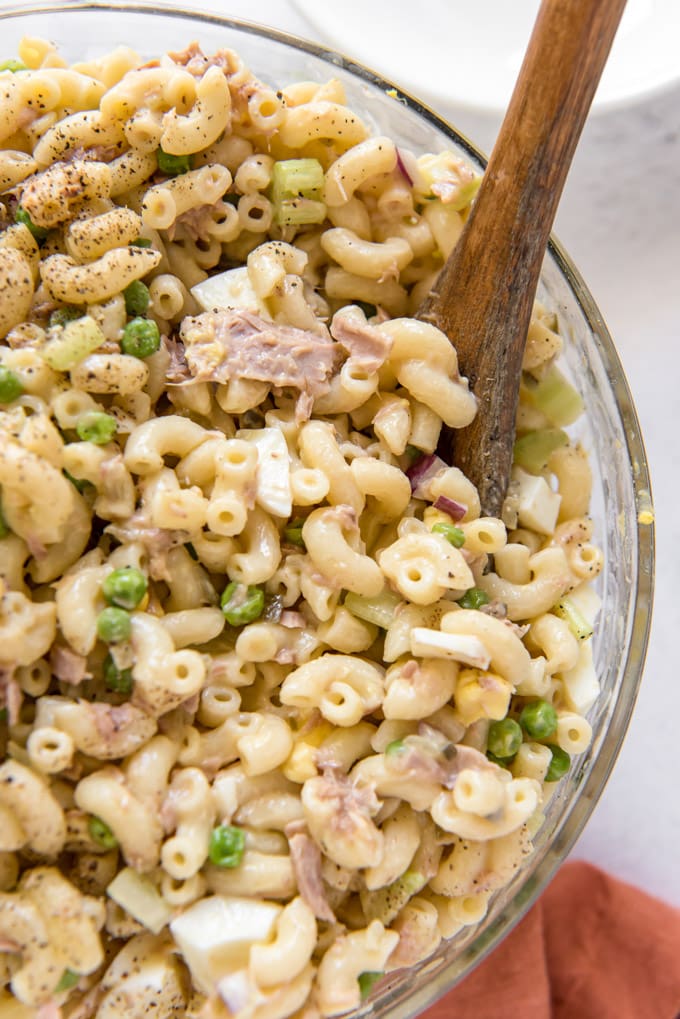 Tuna Macaroni Salad – this classic potluck dish is the perfect light summer meal on a hot summer night.
Light Summer Meals for the Grill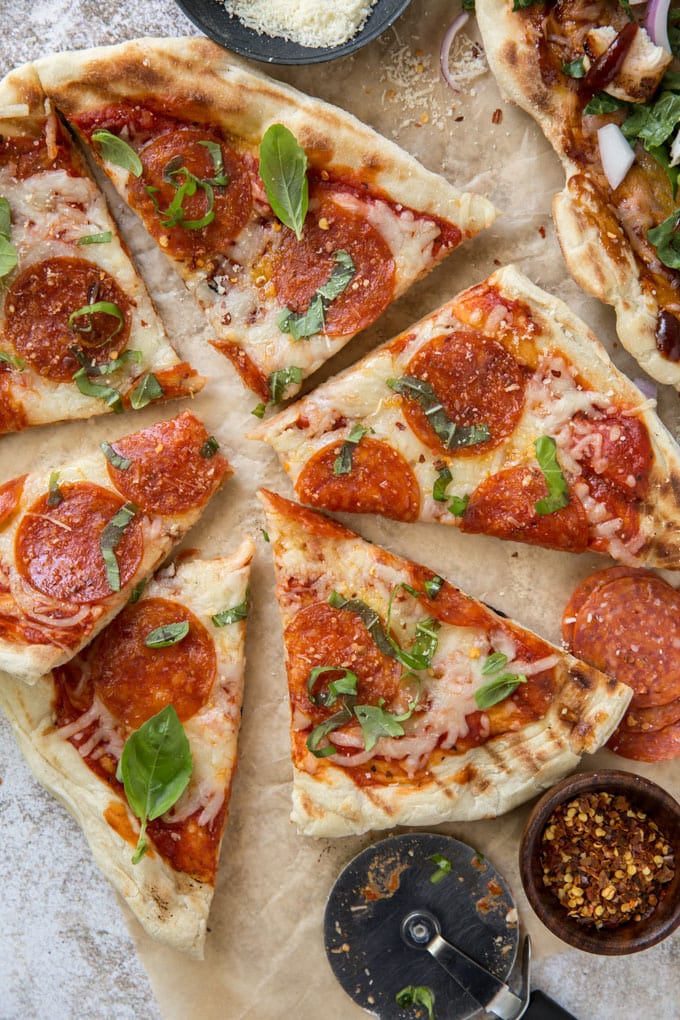 Grilled Pizza – easy to make, totally customizable and ready in minutes.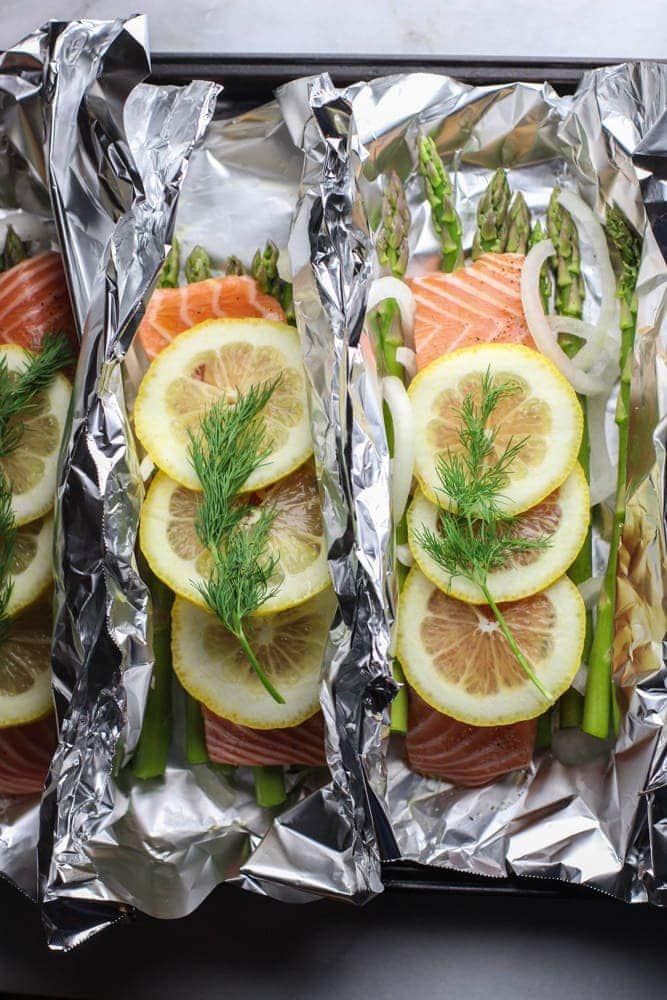 Salmon and Asparagus Foil Packets – Great for the grill or the oven!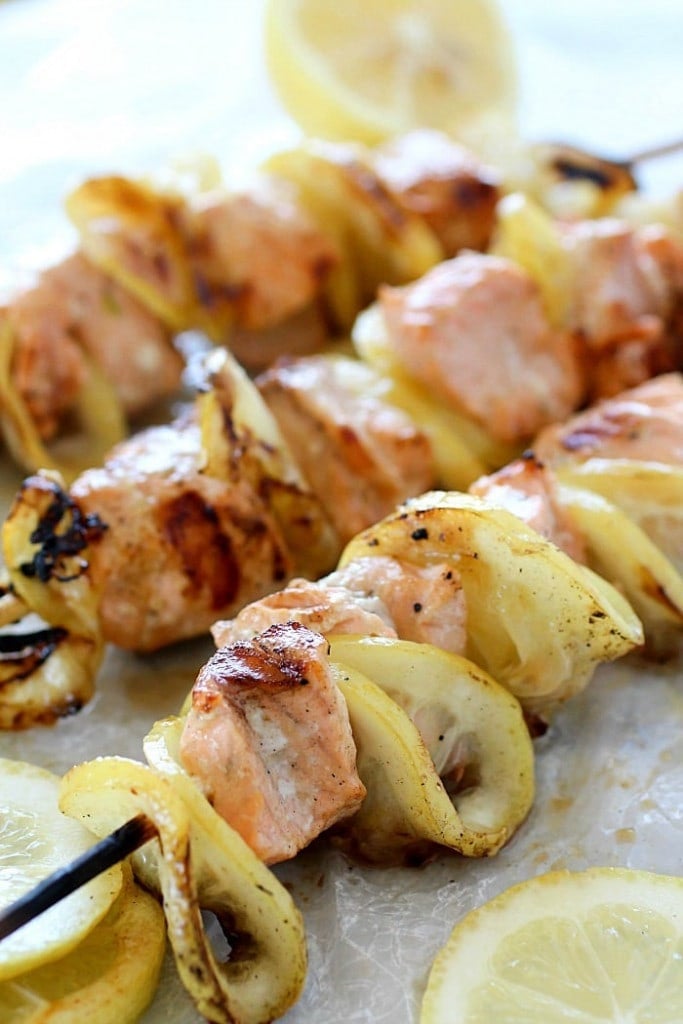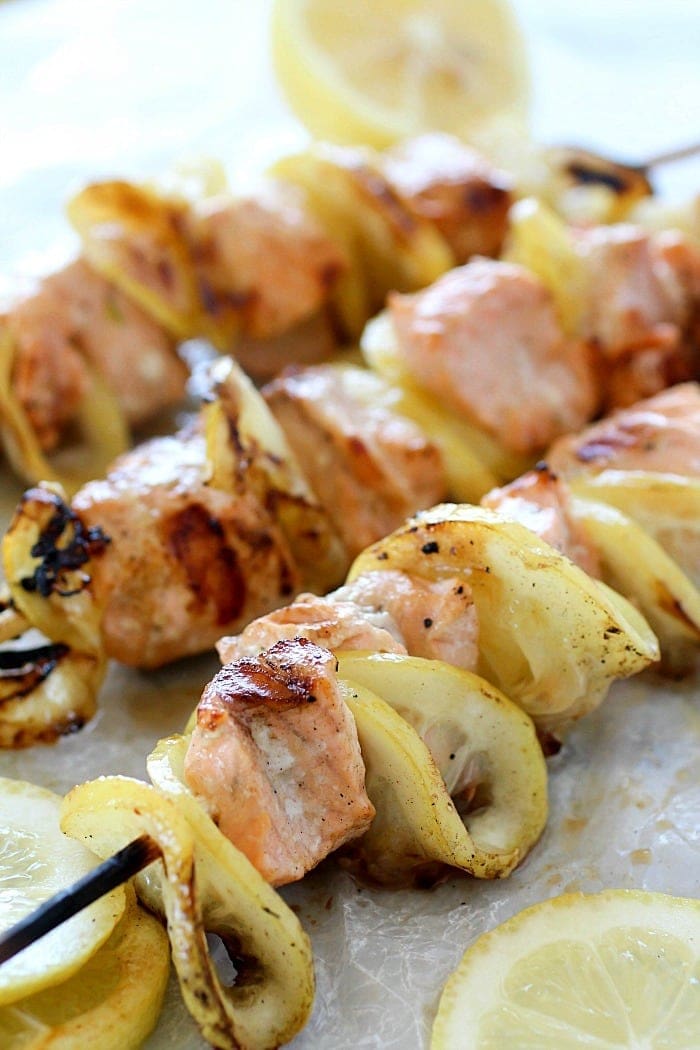 Grilled Lemon and Salmon Skewers – These salmon skewers from Yummy Healthy Easy would be delicious paired with a salad!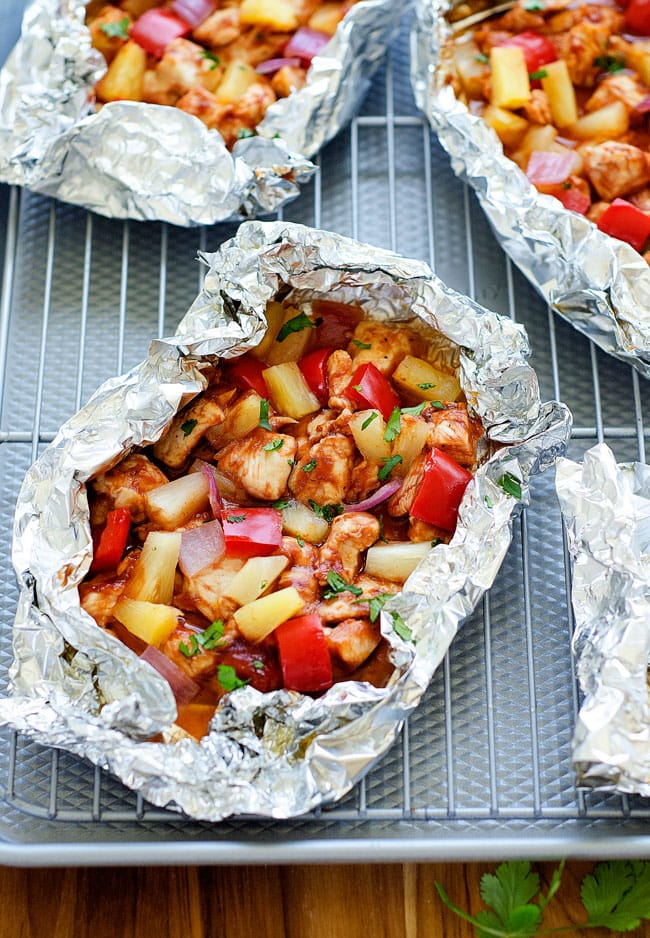 Grilled Barbecue Chicken Foil Packets – Everything you need for a delicious summer meal wrapped in foil and grilled outdoors! From Life in the Lofthouse.
Light Summer Meals on the Stovetop
While these meals are still light, they do require minimal cooking using your stovetop, slow cooker and air fryer.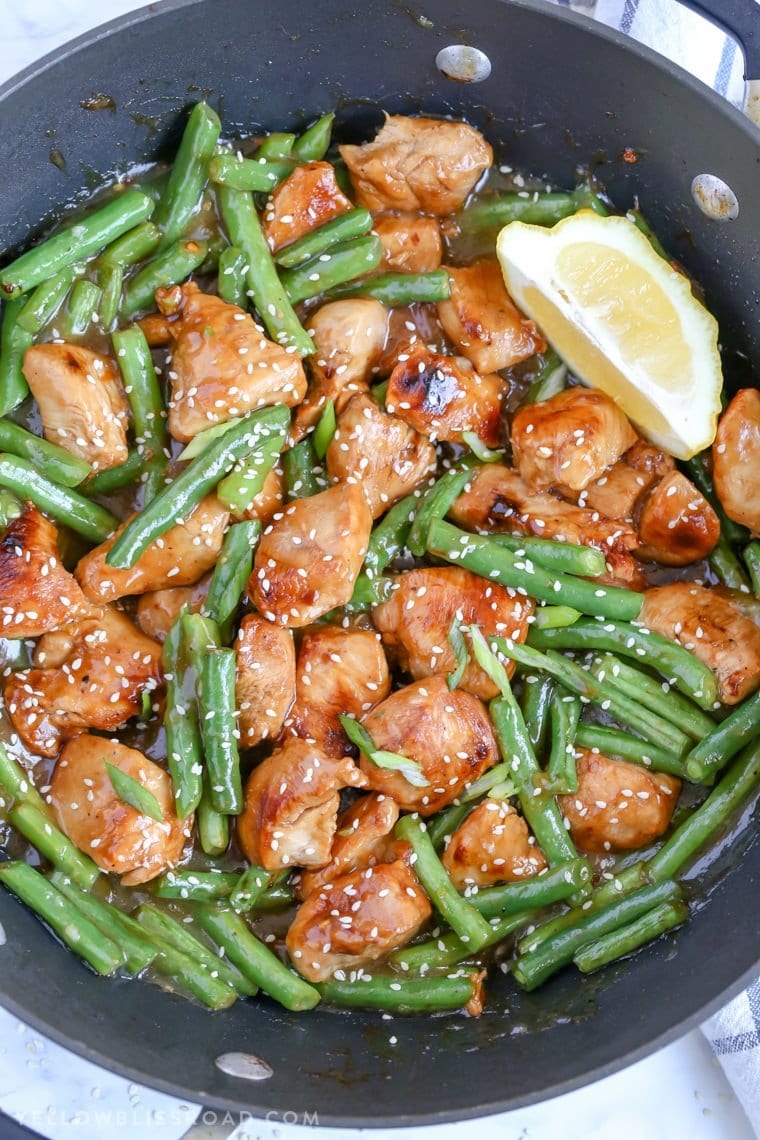 Honey Lemon Chicken and Green Beans – When you'rein a hurry, this stir fry dish is an easy weeknight meal.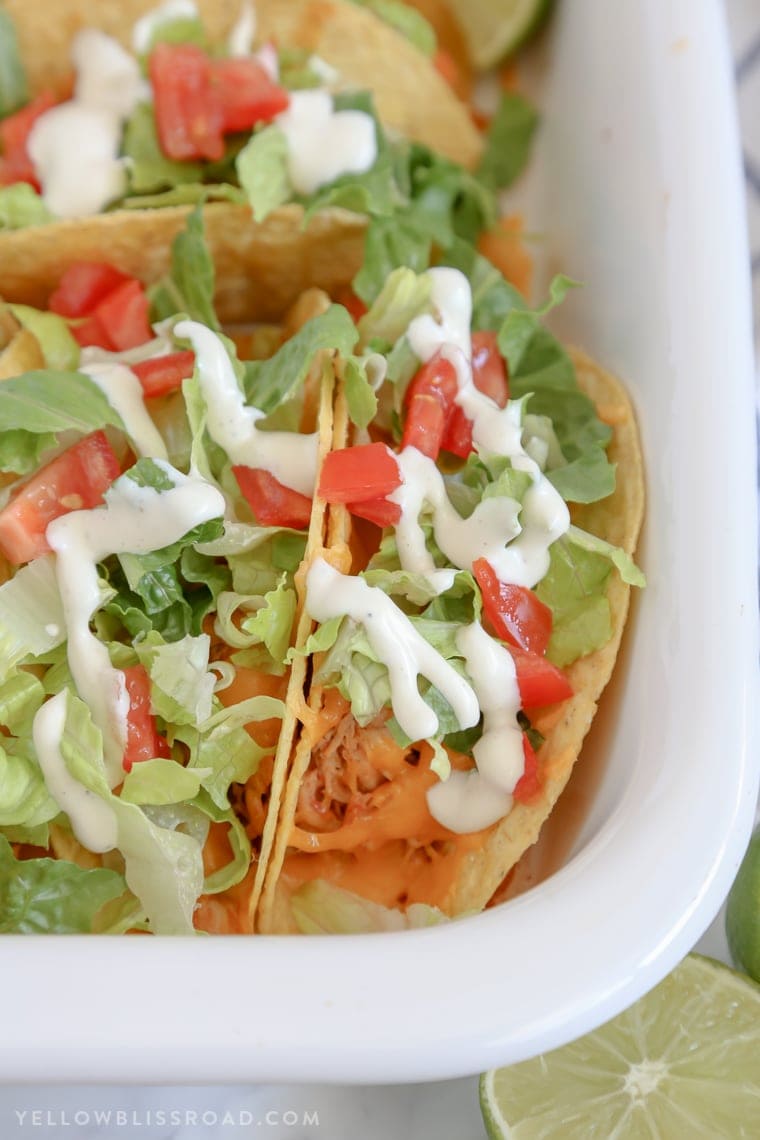 Slow Cooker Ranch Chicken Tacos – Slow Cooker food is the best come summer. Flavorful chicken in crunchy shells filled with lettuce, cheese and all your favorite taco toppings.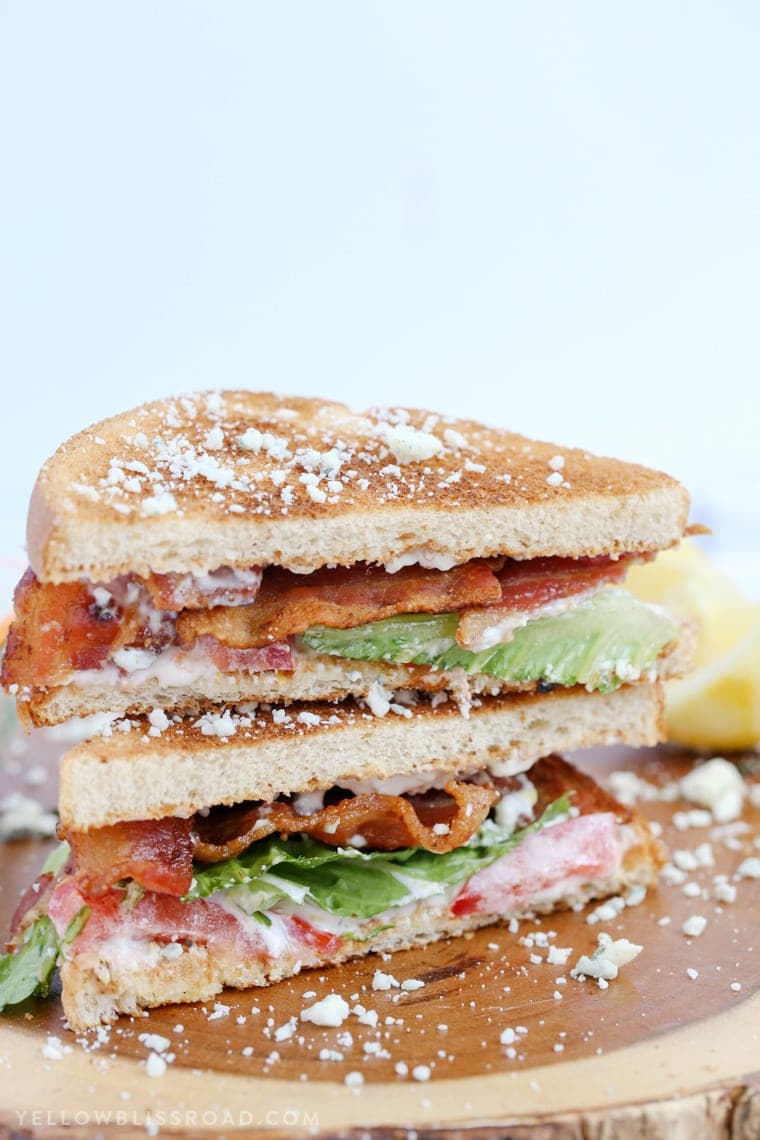 Blue Cheese BLT Sandwich with Lemon Dill Mayo – Your favorite, classic sandwich enhanced with sophisticated flavors, making this a sandwich you'll want to take your time with.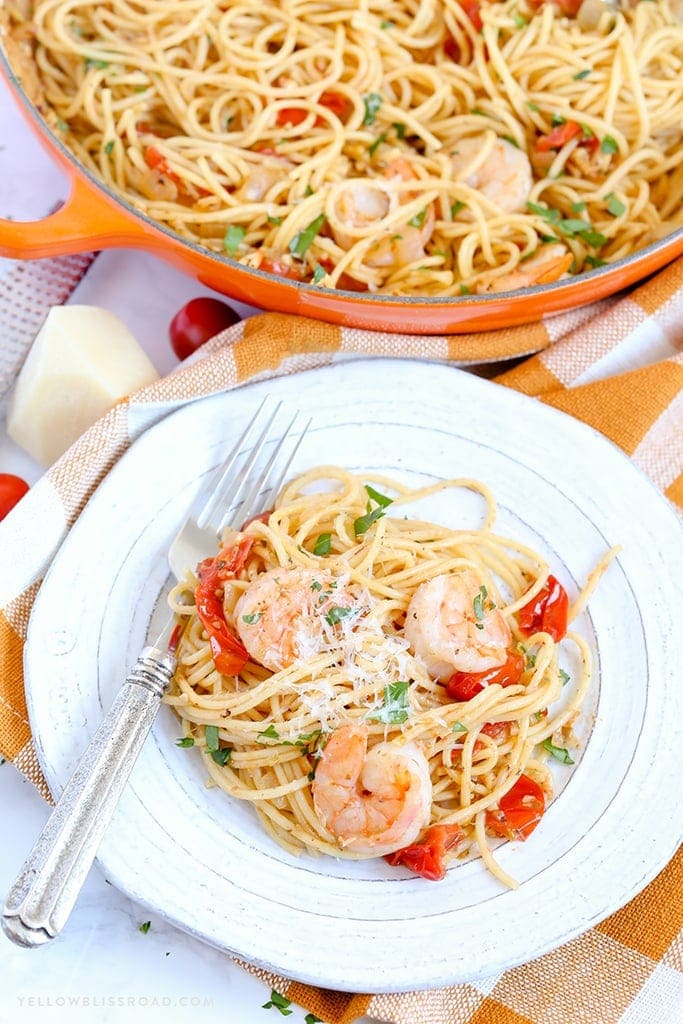 Garlic Shrimp and Tomato Pasta – Super light and fresh, this is a pasta dish you'll be making all summer long!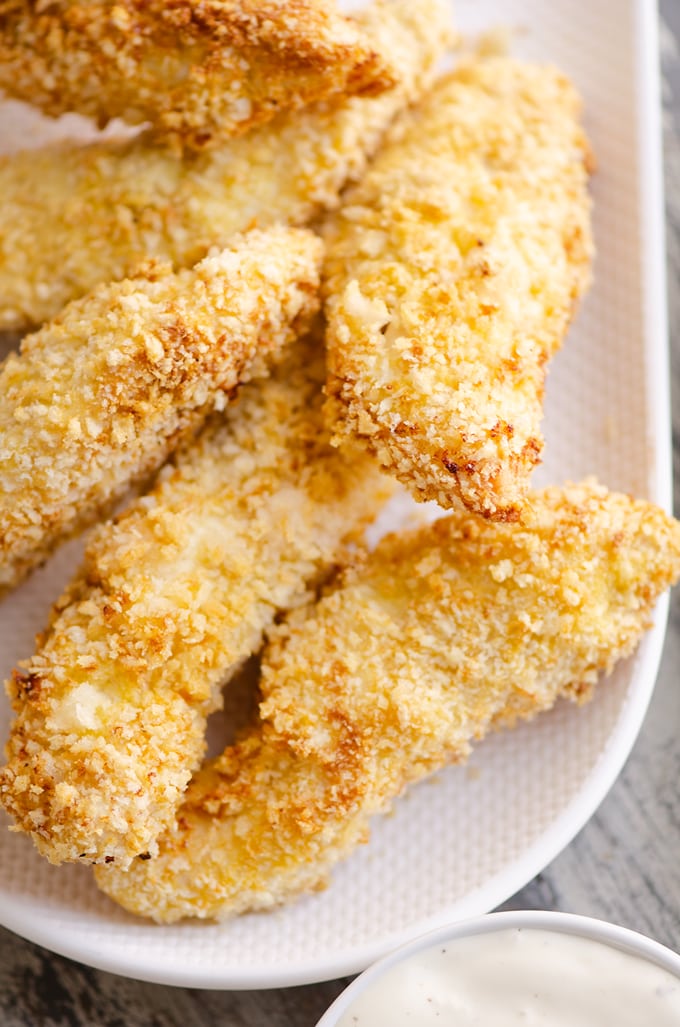 Air Fryer Chicken Tenders – skip the drive thru and make some crispy chicken tenders at home without turning on your oven…in your air fryer!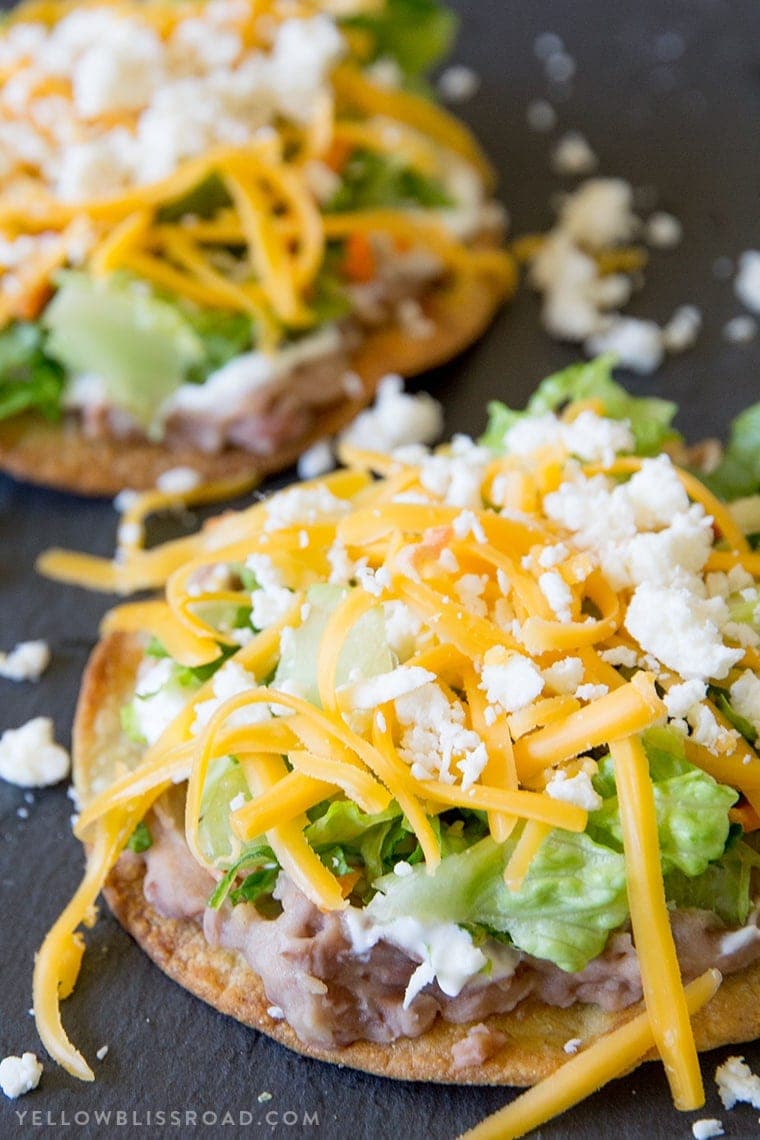 Crunchy Baked Tostadas – The tortillas could even be cooked on the grill for a no-oven tostada!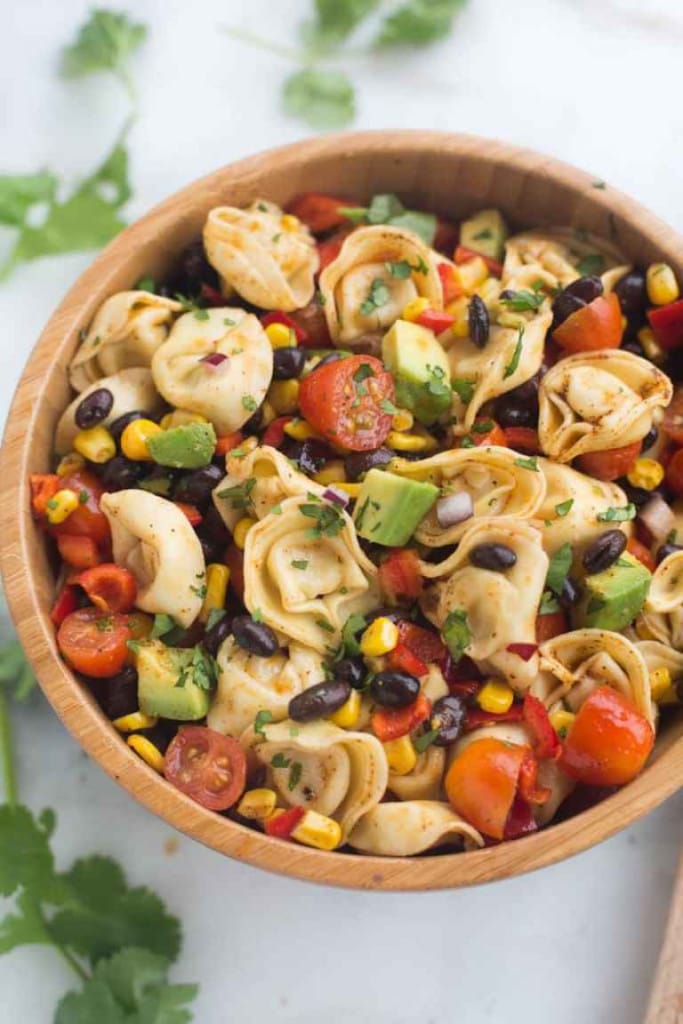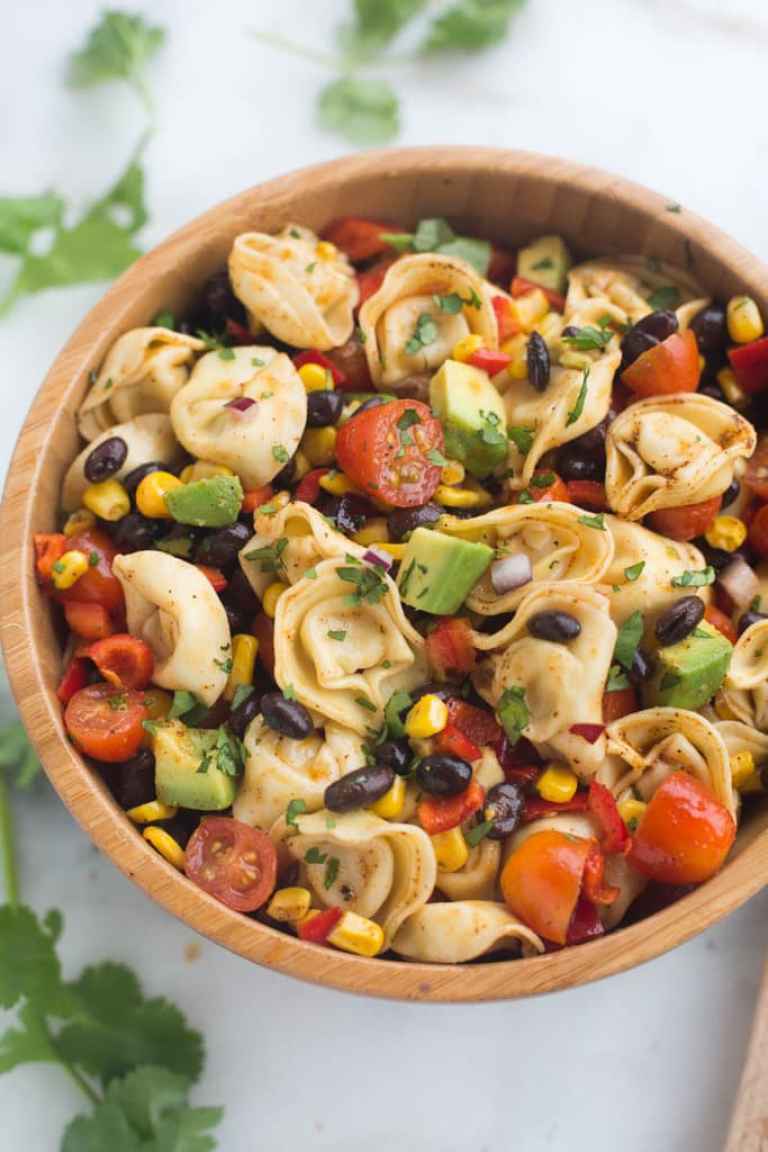 Southwest Tortellini Pasta Salad from Tastes Better From Scratch – I'm loving this incredible flavor combination!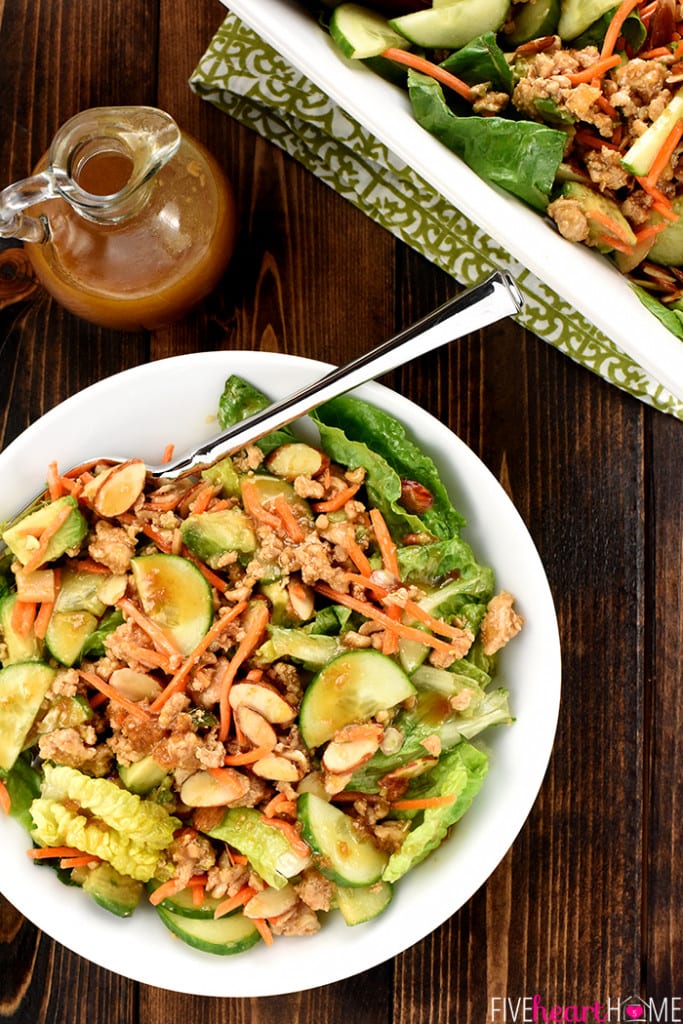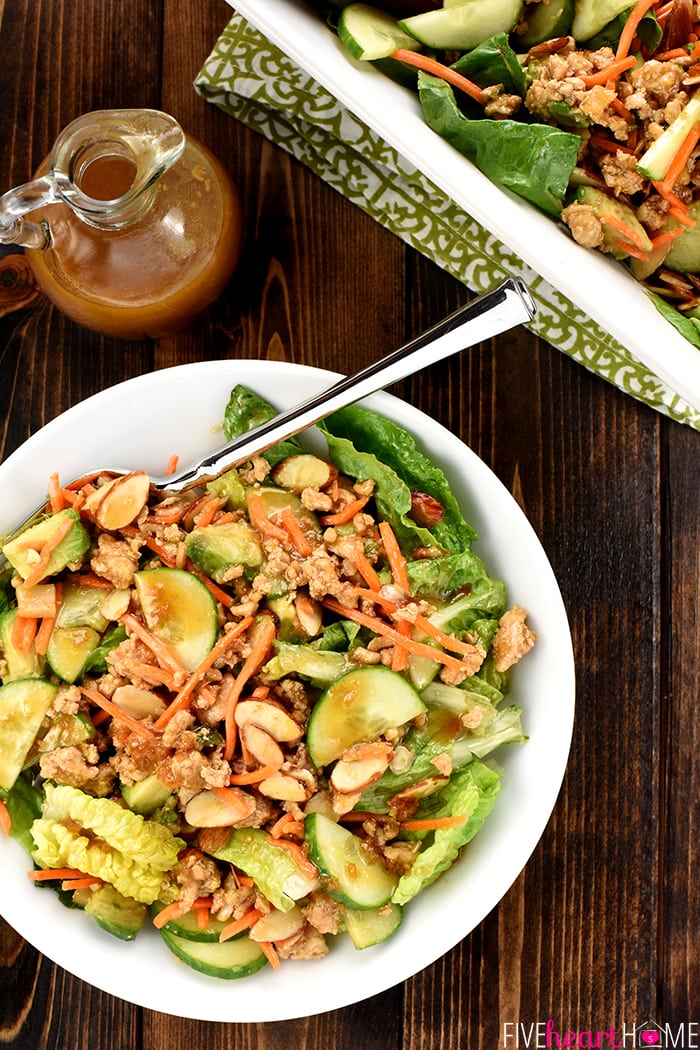 PF Chang's Chicken Lettuce Wrap Salad – We love this copycat version from Five Heart Home.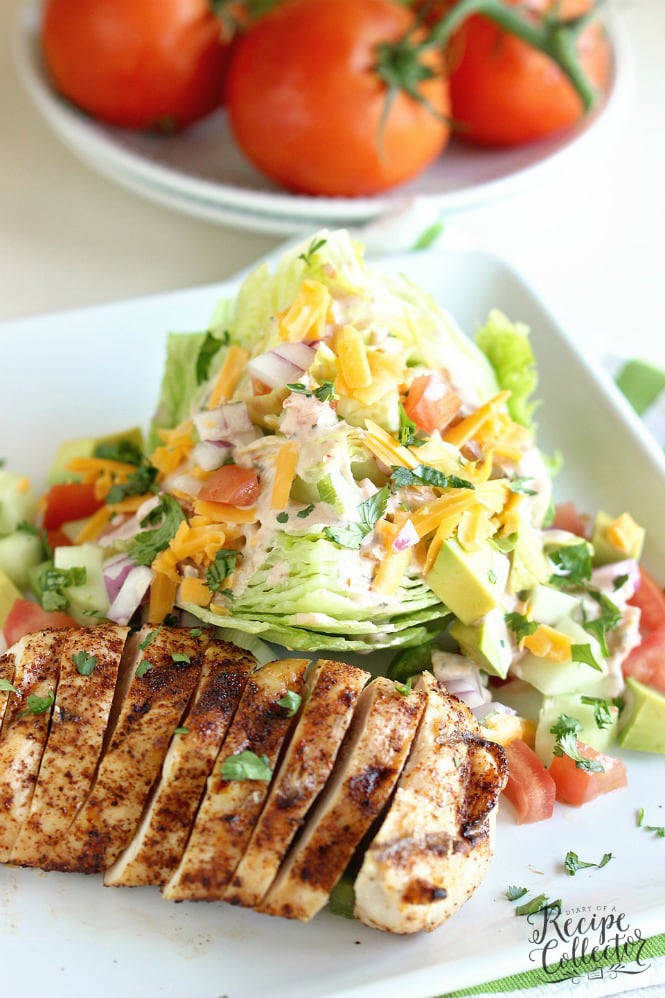 This Chicken Fajita Wedge Salad from Diary of a Recipe Collector has got my name written all over it!
Be sure to pin this to your favorite dinner boards for safe keeping!