Tender pasta and chicken smothered in a creamy, garlicky sauce – This Creamy Garlic Penne Pasta with Chicken is a delicious and easy meal for any night of the week!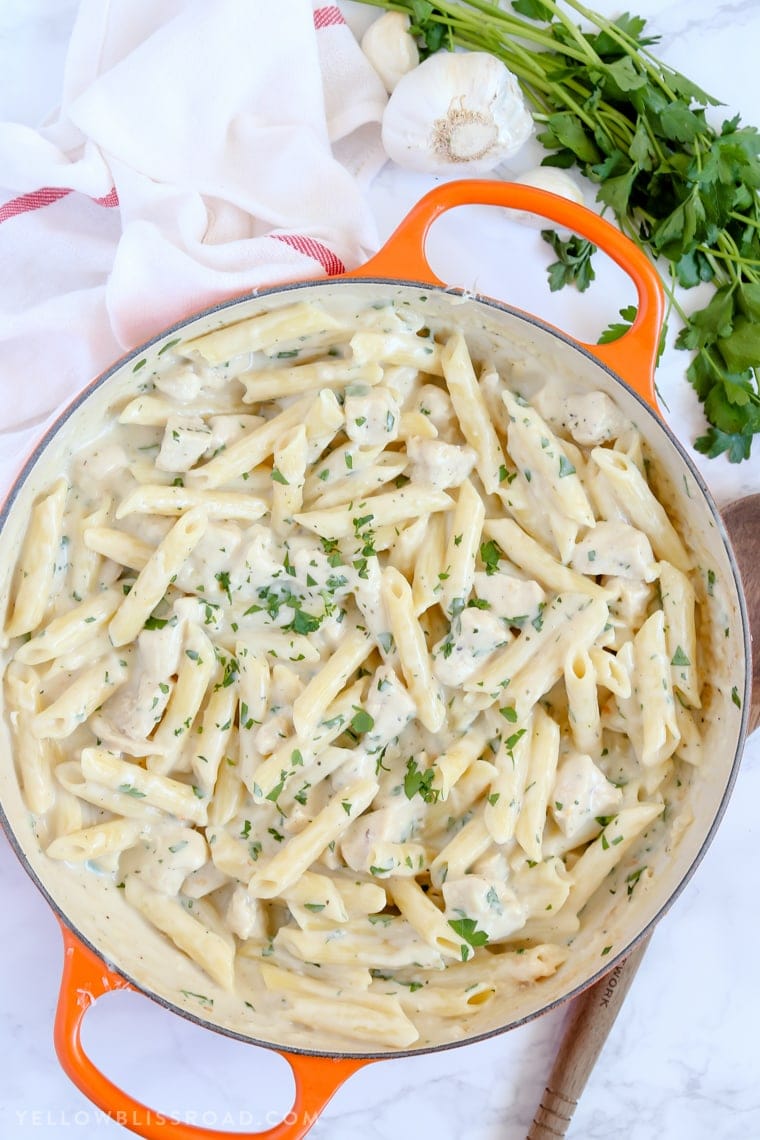 I love making cream sauces. It's one of my favorite things to cook. I learned how to make cream sauces the easy way as a kid watching my mom and grandma. They always made it look so effortless, but the result was so creamy and delicious I knew it must be difficult.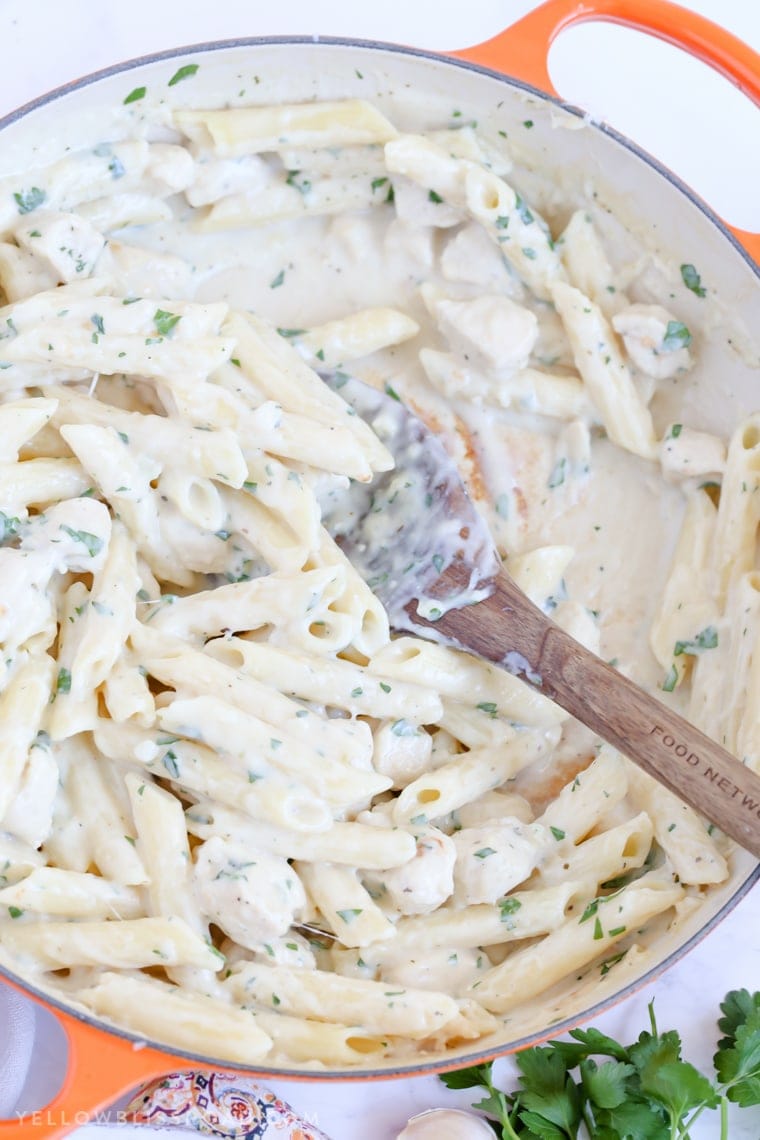 MY LATEST VIDEOS
A basic cream sauce,  or Bechamel, consists of butter, flour, heavy cream and salt. Some add pepper or nutmeg for a slightly deeper flavor. Want to make macaroni and cheese from scratch – start with the bechamal and just add cheese. Simple as that. And to make this Creamy Garlic Penne Pasta with Chicken, the Bechamel is made with lots of garlic, and a little bit of Parmesan cheese. You can also make Alfredo sauce this way…it's not the "traditional" way, but it is a less heavy option versus the rich butter and cream.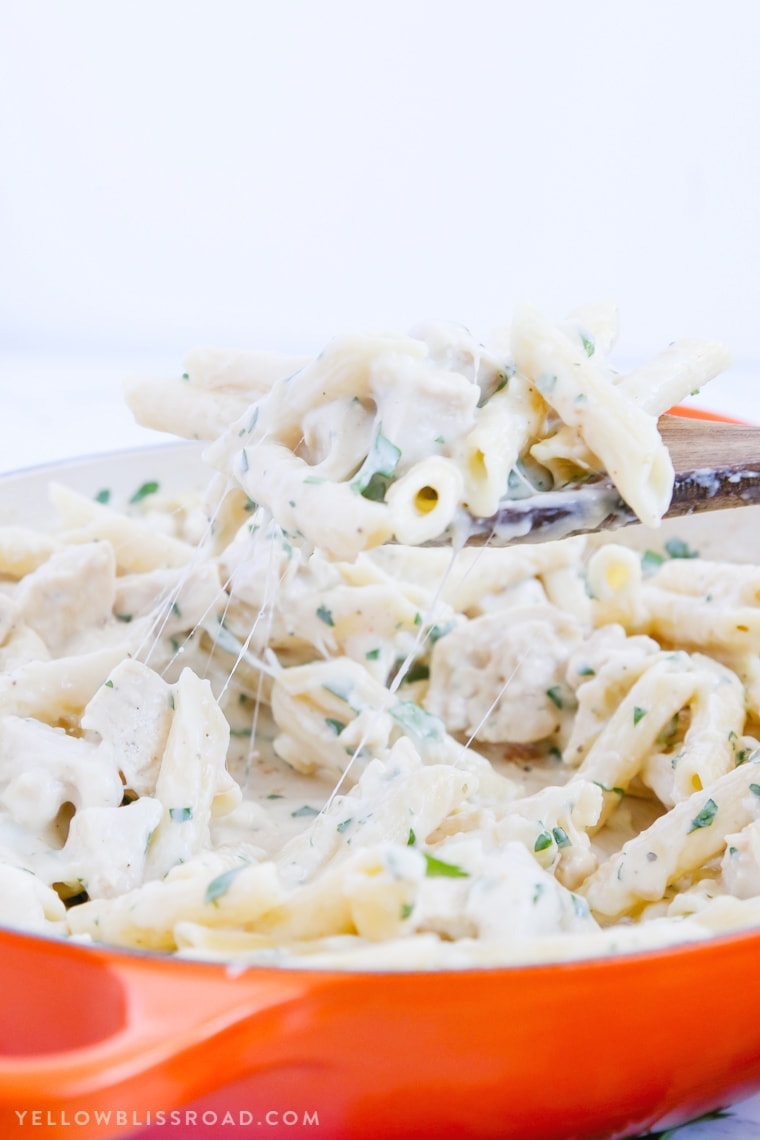 A Bechamel starts with hot melted butter. For the Creamy Garlic Sauce that's going to coat our penne and chicken, then next step is adding a whole bunch of garlic. Six cloves to be exact. If you don't love garlic as much as I do, you could cut that down to 1 or 2 cloves, but it will of course change the flavor from it's intended garlicky nature. Next flour is mixed in and that mixture is cooked until it starts to turn golden brown. This cooks out that icky flour tasted that you definitely don't want coating on your dinner plate. Finally chicken broth and nonfat milk are stirred in and brought to a simmer. You don't want to risk burning the milk by boiling, but just bring it right to the edge when those little bubbles start forming around the edges of the pan. Once it's all nicely thickened so that it coats the back of your spoon, turn off the heat and stir in half of the Parmesan cheese. The other half will be added with the chicken and pasta.
It really is a simple process, which I've outlined in photos below. Easy peasy!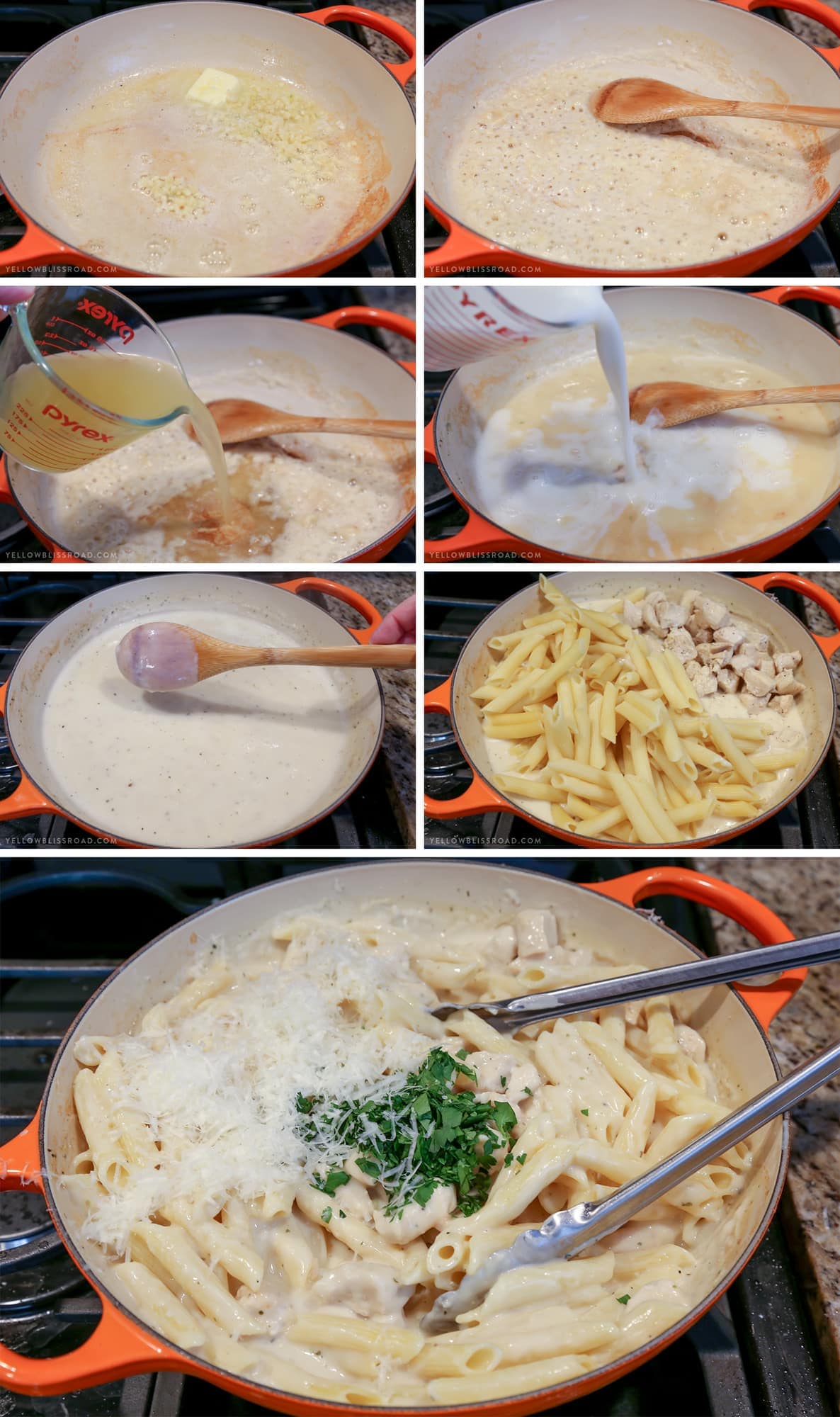 Once you've tossed the pasta and the chicken with all that cheesy goodness it's time to dig in. We love this meal, because it's easy, it's quick and it's super creamy and flavorful.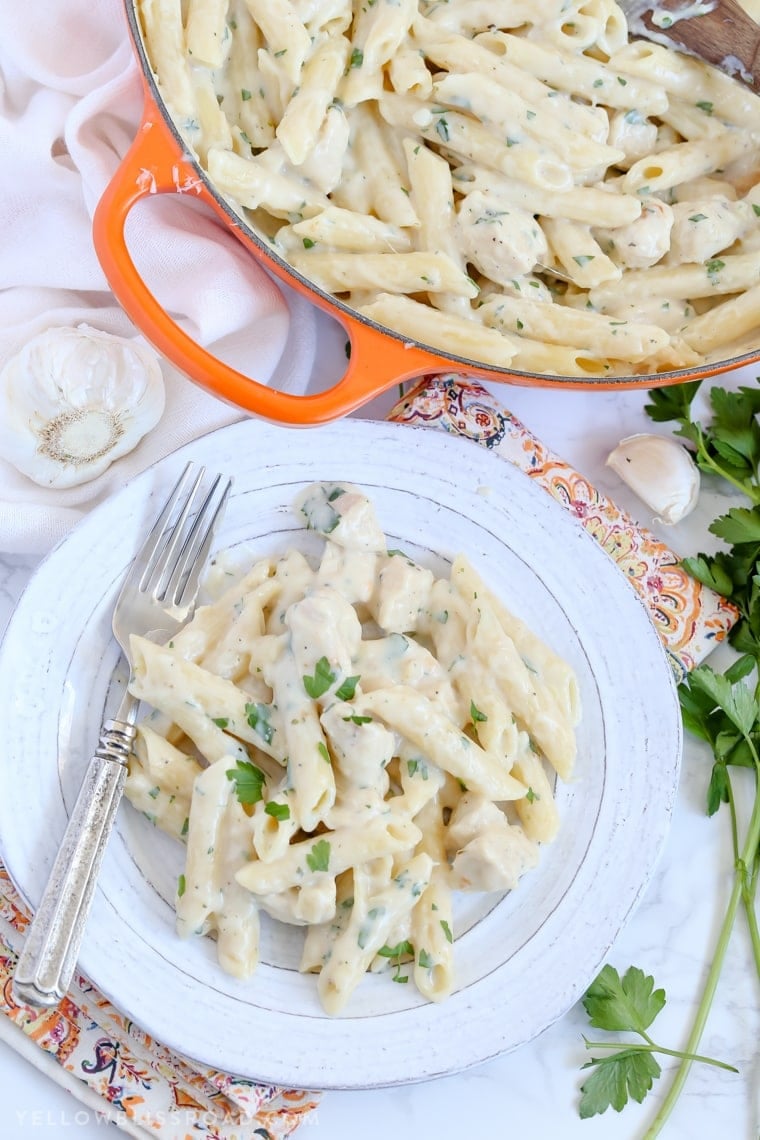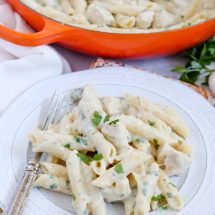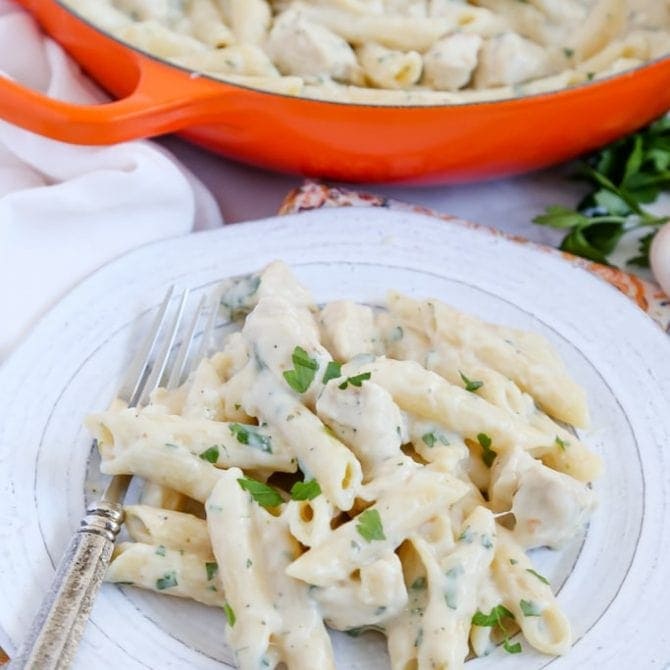 Creamy Garlic Penne Pasta with Chicken
Print
Pin
Rate
Prep Time: 10 minutes
Cook Time: 15 minutes
Total Time: 25 minutes
Servings: 4 servings
Ingredients
12 ounces penne pasta cooked to al dente
2 tablespoons olive oil
1 1/2 pounds boneless skinless chicken breast cut into small pieces
5-6 cloves garlic minced
4 tablespoons all-purpose flour
3 tablespoons butter
2 cups nonfat milk
1 cup chicken broth
1 teaspoon Italian seasoning
1 cup Parmesan cheese divided
1/4 cup fresh chopped parsley plus some for garnish
Olive oil
Salt and pepper
Instructions
Cook pasta to al dente according to package directions. Drain and set aside until ready to use.

In a large, deep skillet, heat olive oil. Add chicken and season with a pinch or two of salt and pepper. Cook until chicken is no longer pink, about 5 minutes. Transfer to a plate and set aside with the pasta.

Add 3 tablespoons of butter to the skillet and melt, then stir in garlic and cook for 1 minute. Stir in flour and italian seasoning cook for about 1 minute or until golden. Whisk in milk and chicken broth and simmer for several minutes until thickened. Remove from heat and stir in half of the Parmesan cheese until melted.

Toss the cooked pasta and chicken with the sauce to coat, then stir in remaining Parmesan cheese and ¼ cup fresh chopped parsley.

Serve immediately, garnished with fresh grated Parmesan and fresh chopped parsley.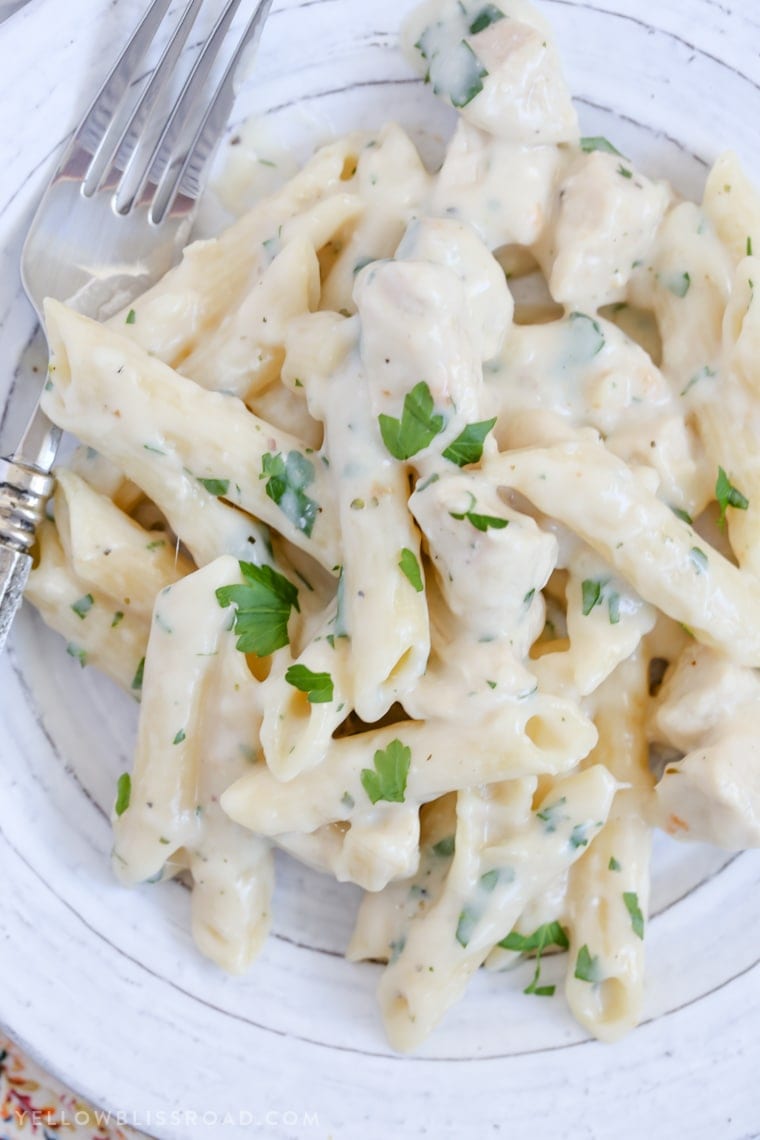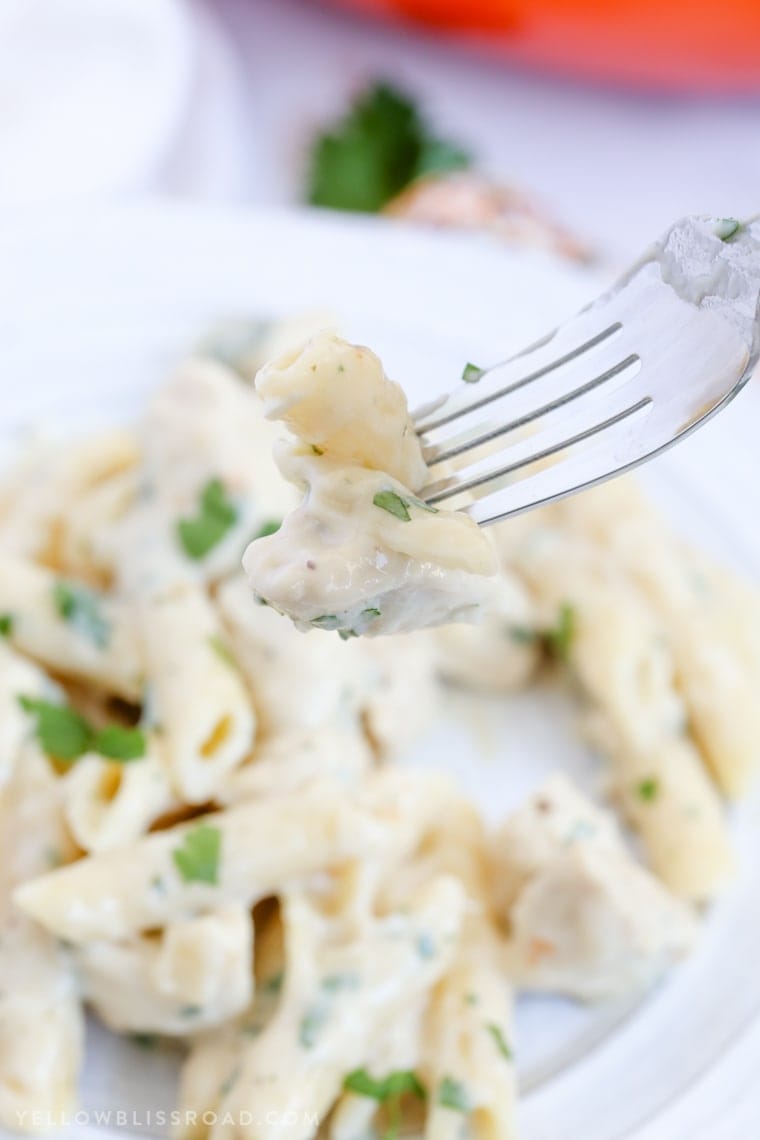 For more easy weeknight pasta recipes, try these: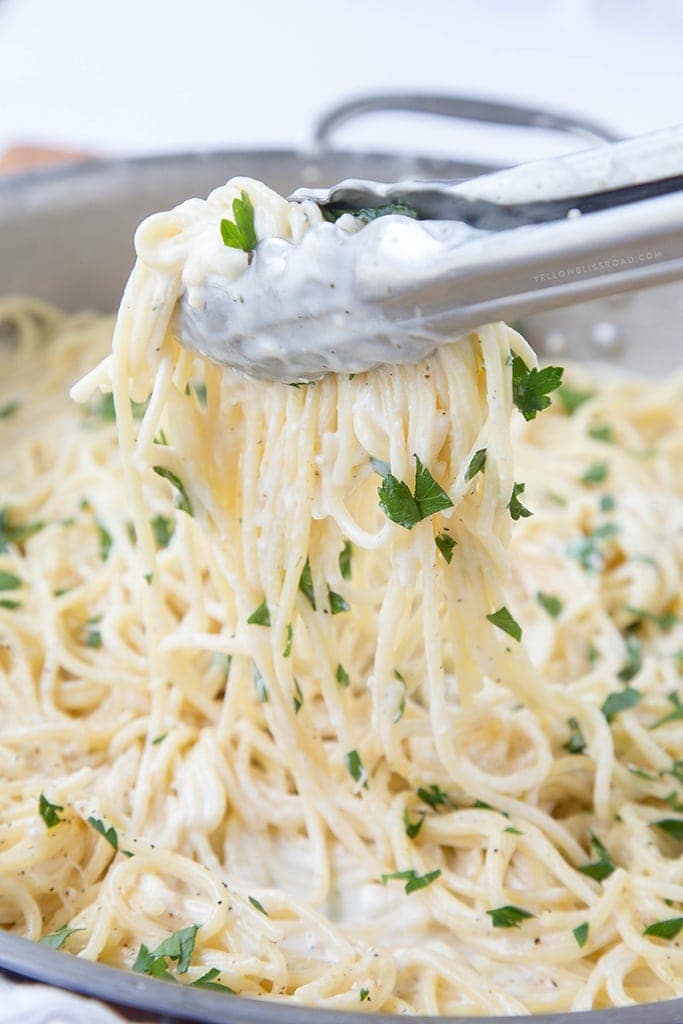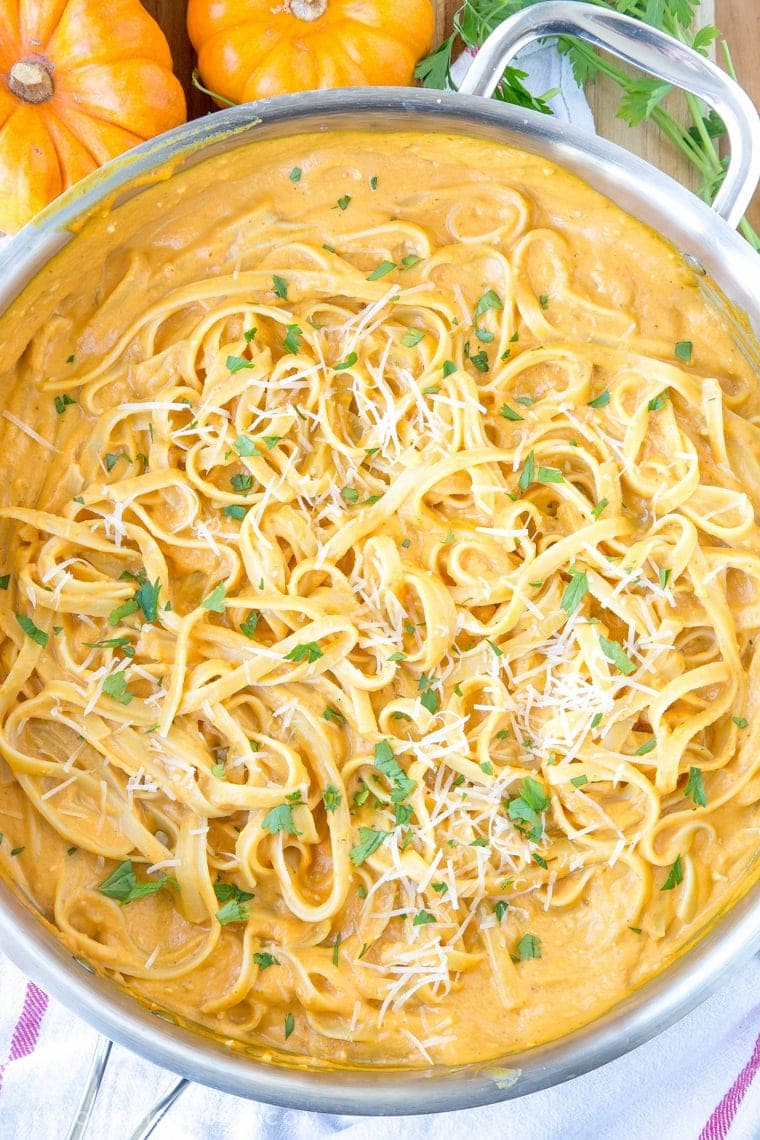 Chicken, Bacon and Blue Cheese Mac & Cheese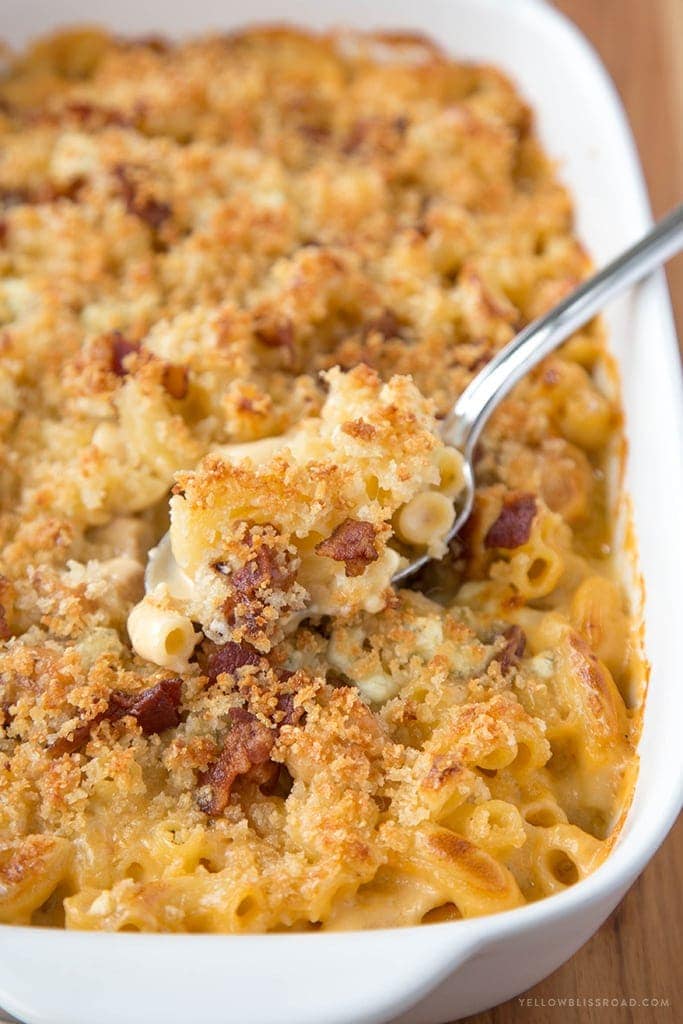 One Pan Tomato Basil Chicken Linguine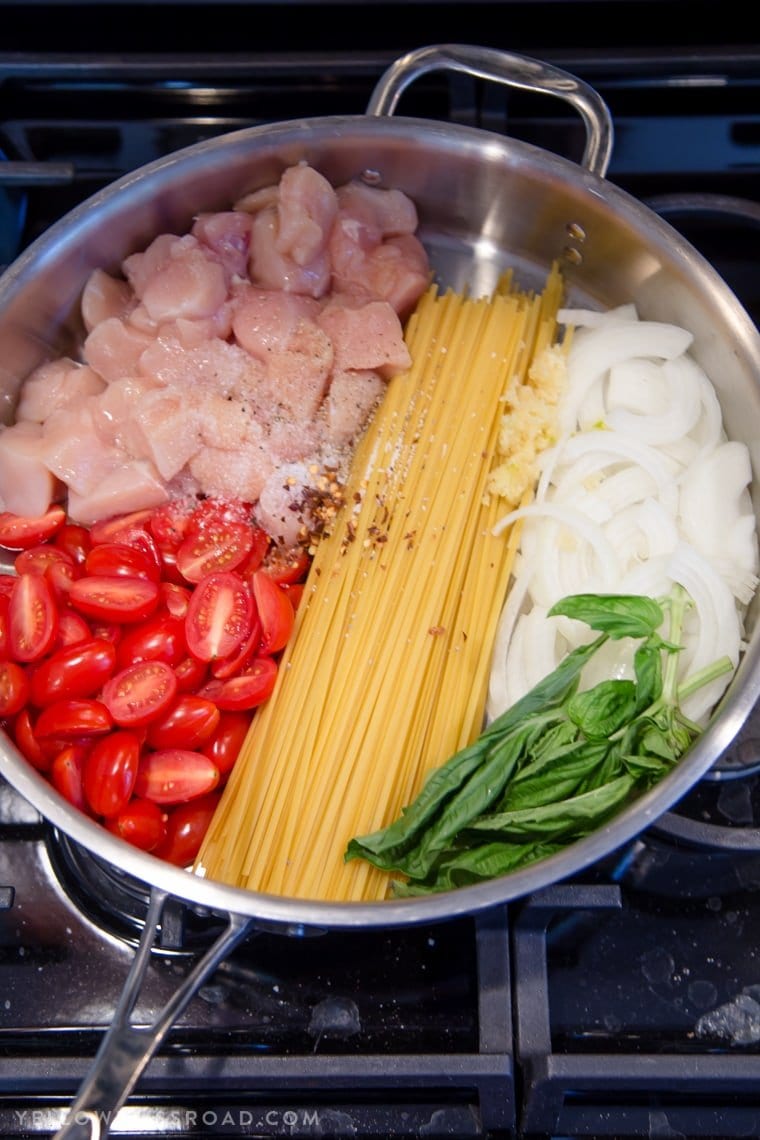 For all pasta recipes, go HERE, for all dinner recipes go HERE and for the Recipe Index go HERE.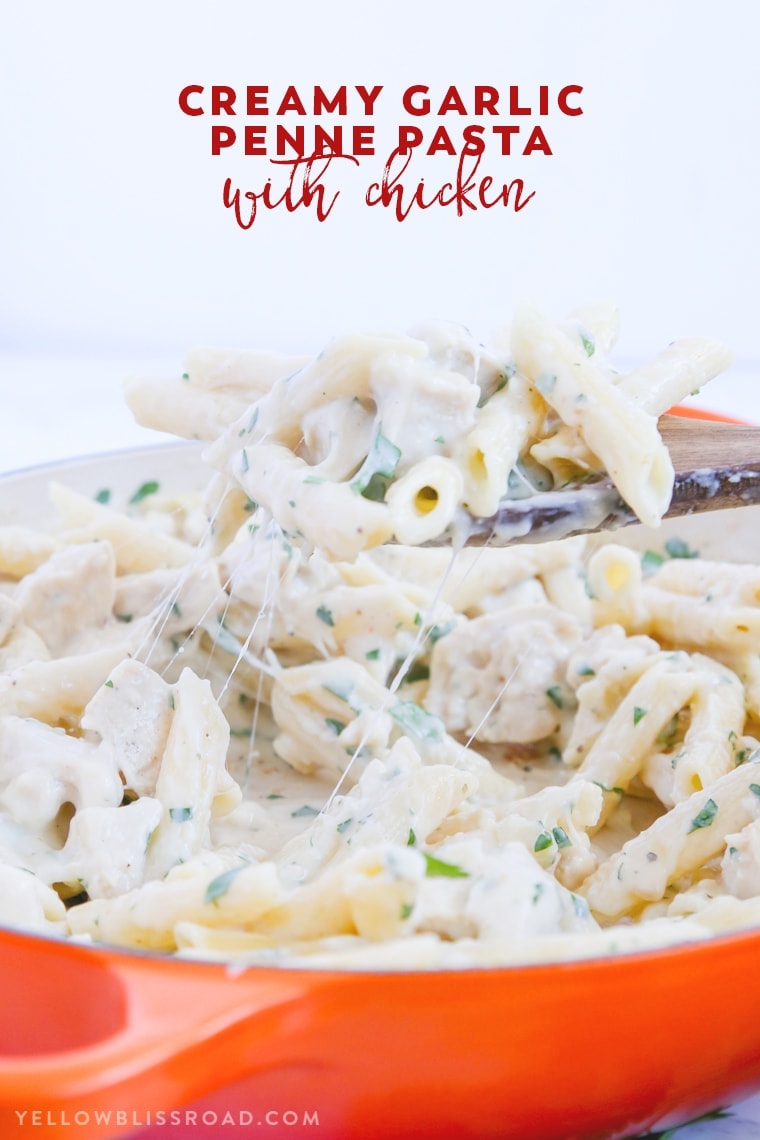 Hi! I'm Kristin, the creative mind behind Yellow Bliss Road where you will be inspired by tons of easy to follow recipes, lots of free printables, and a little sprinkling of life thrown in for good measure.