Crispy Baked Chicken Wings with Honey Glaze
These sweet and slightly spicy Honey Glazed Crispy Baked Chicken Wings are baked in the oven to crisp perfection, then smothered in a delicious glaze of honey, soy sauce and spices. Then they are broiled to give that extra sticky finish. Thanks to Huggies® Wipes for sponsoring today's discussion.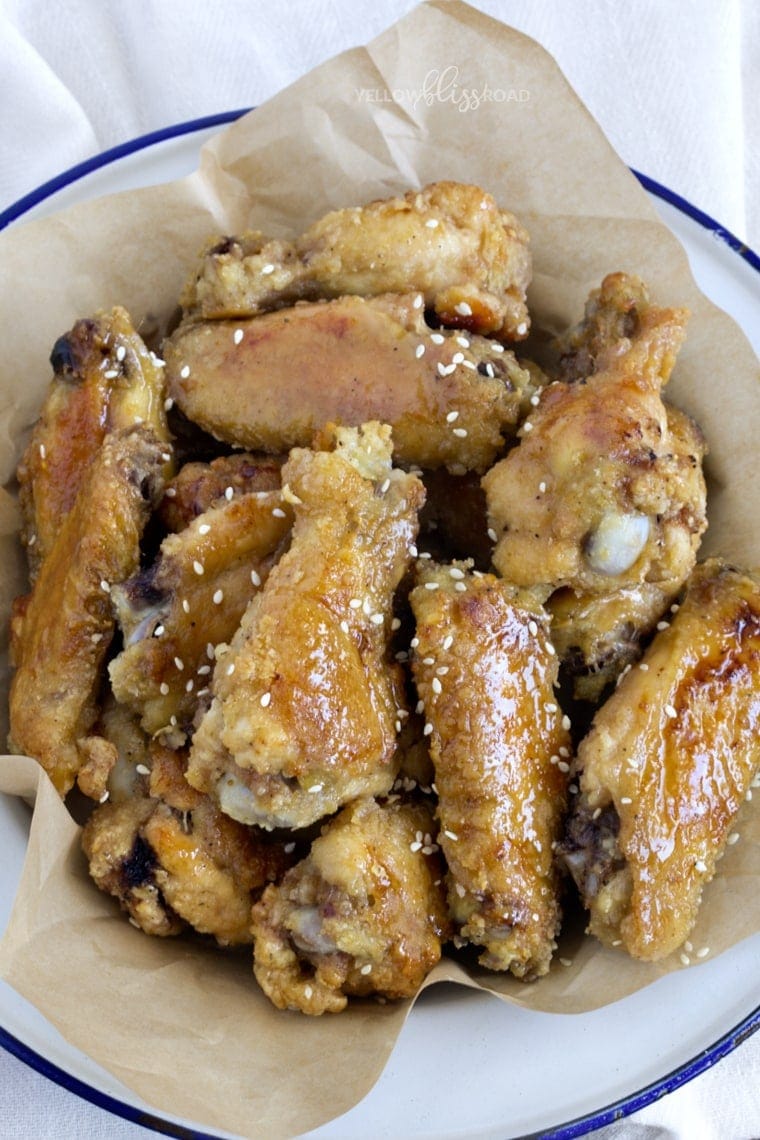 Baked Chicken Wings are the ultimate finger food. They can be smothered in sticky sauces, like this honey glaze, or rubbed with spices and baked to perfection. There's something that's just fun about eating with your hands, it can make adults feel like kids again, and it makes kids feel like, well, kids! Plus my kids can easily help out with this recipe, dipping the chicken in the flour, and they love using that sticky glaze to coat the wings.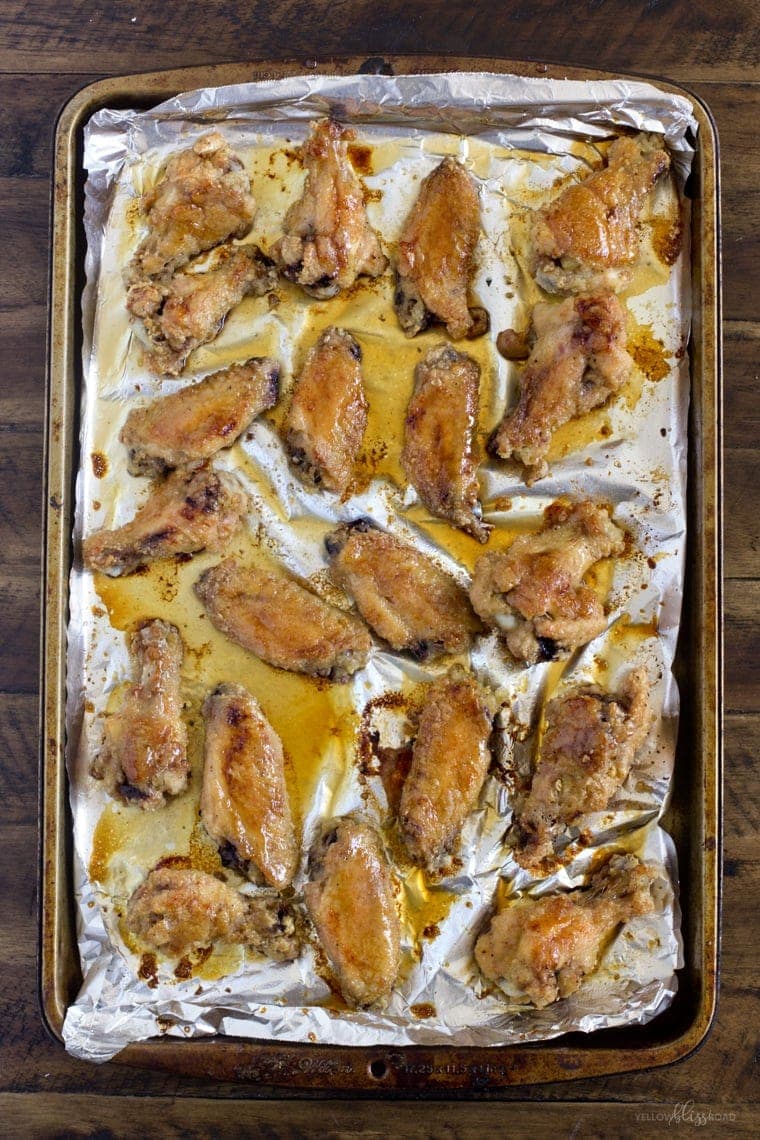 Only problem with these types of wings, they are M-E-S-S-Y. Which is why I always keep Huggies® Wipes on hand. Baby Wipes, you say? Yup! I use these bad boys for everything from cleaning up sticky hands and dirty faces, to taking off my make-up. Since they come in various sizes, I'm able to keep them in my car, and I never forget them when I travel, because Huggies® knows that Kids Outgrow Diapers, Not Messes™. Only Huggies® Wipes have TripleClean* layers that are gentle on skin and thick enough to clean the mess, and they don't tear when you use them!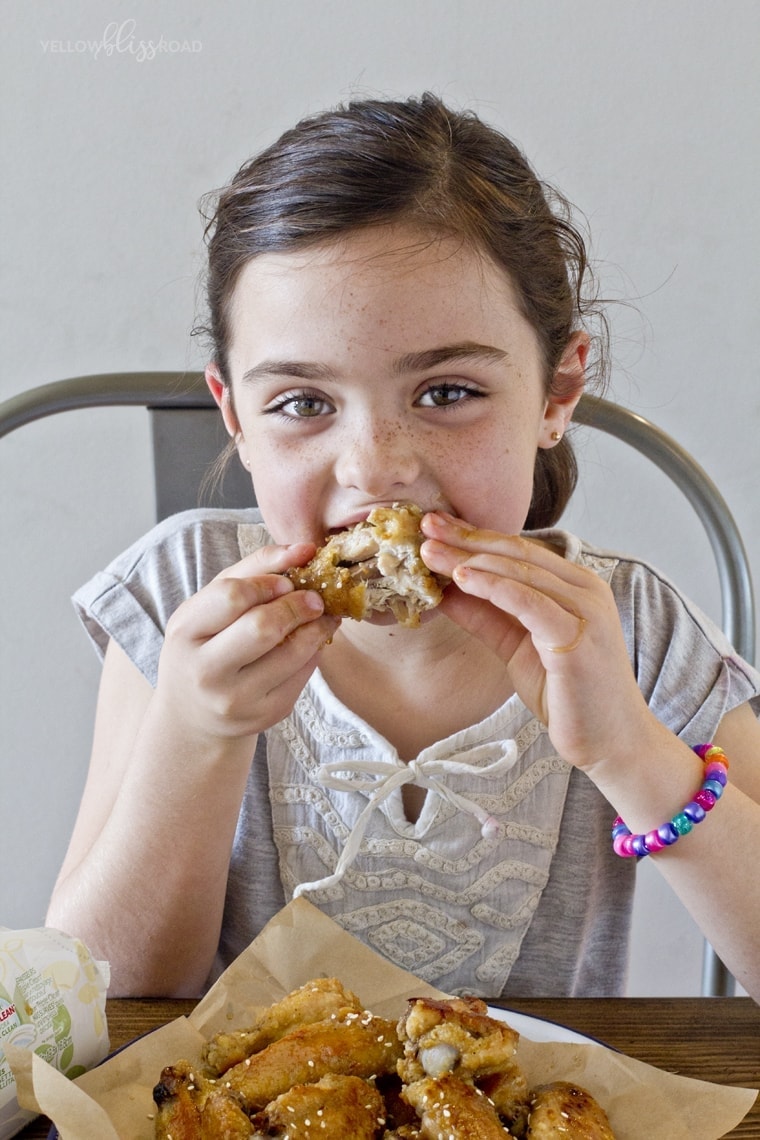 Kids get messy, that's just a fact. My kids however, seem to be messier than the average! I've had to really stretch myself as a parent to be able to watch my kids dig in the dirt and play with bugs and basically just get down and dirty on a daily basis. It's just one of those things you have to learn to accept and enjoy. Some days I just laugh and sometimes I find myself wishing they would grow out of it. But I have to remind myself that this is a phase – they won't be messy like this forever and I'm sure there will be a day down the road when I'm picturing that dirty little face as she walks out the door to her high school prom.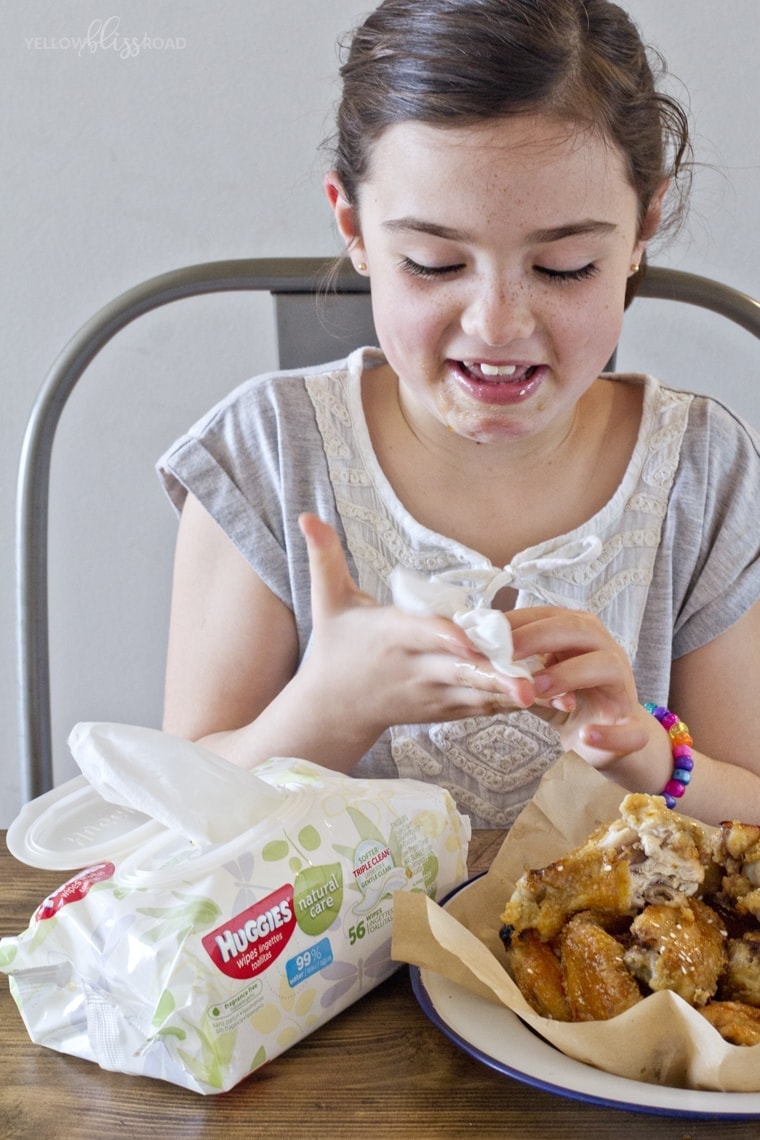 In the meantime, I let them get messy. Which brings us back to these baked chicken wings. They are among my kid's favorite things to eat (hello, messy kid alert!) and I personally have quite an affinity for them myself. I tried to create a sauce that was similar to PF Changs Honey Chicken, which they both love, and I think this glaze comes pretty close. The chicken recipe itself is similar to other baked chicken wings recipes I've shared.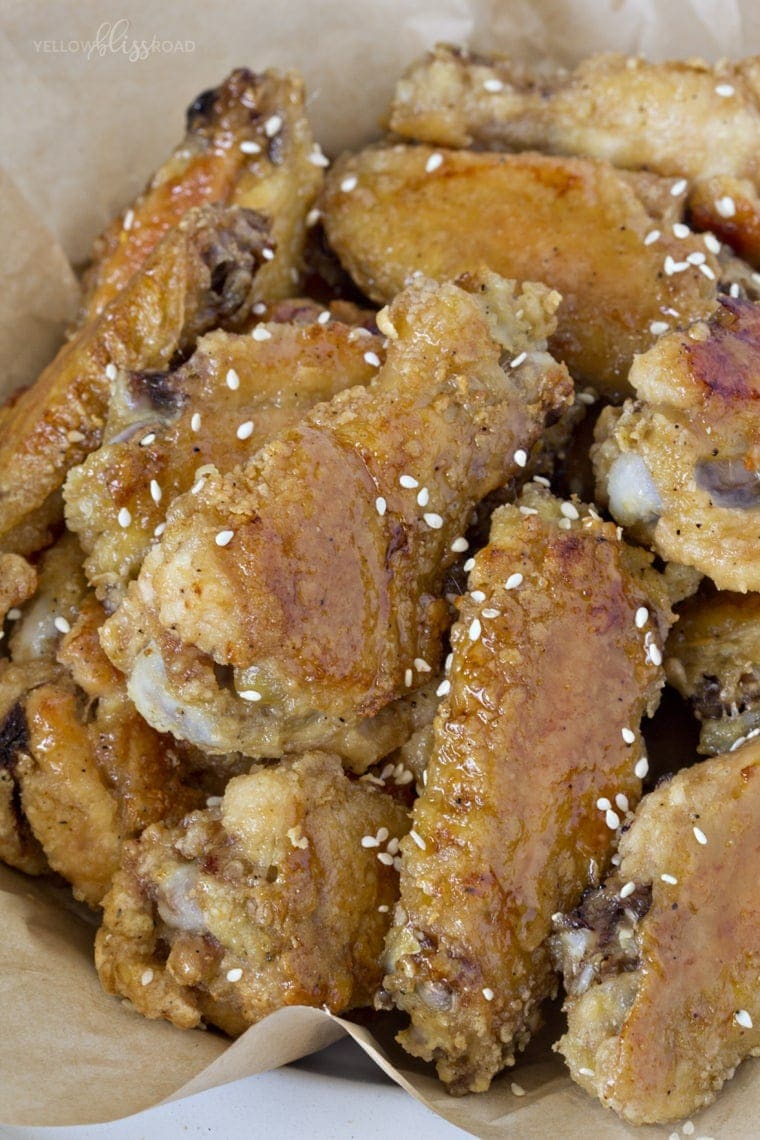 If you've made this recipe, please come back and leave us a star rating or a comment below. Or, tag us on social media @yellowblissroad or #yellowblissroad for a chance to be featured.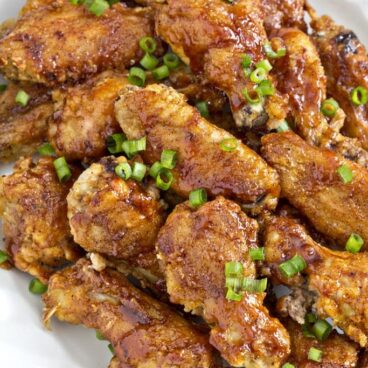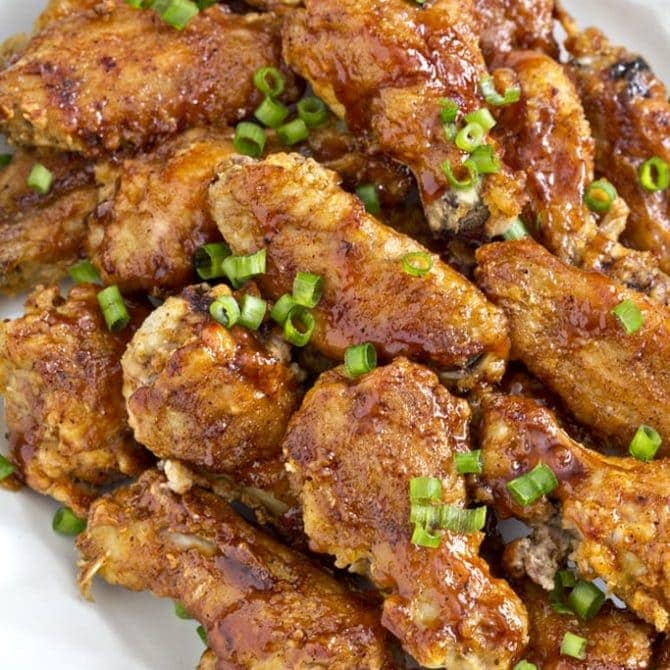 Honey Glazed Chicken Wings
Ingredients
Chicken
2

dozen chicken wings

1/2

cup

sifted flour

2

tablespoons

baking powder

1

teaspoon

kosher salt

1/2

teaspoon

black pepper
Honey Glaze
1/2

cup

honey

1 1/2

tablespoons

soy sauce

1 1/2

tablespoons

rice vinegar

1 1/2

tablespoons

granulated sugar
Instructions
Preheat oven to 450 degrees. Line a large baking sheet with foil and spray generously with cooking spray.

In a medium sized bowl, whisk together flour, baking powder, salt and pepper. Set aside.

Pat chicken as dry as possible and trim any excess fat, leaving most of the skin in tact. Coat each wing completely with the flour mixture.

Arrange chicken wings on the prepared baking sheet, close together but not touching. Bake for 30-35 minutes, turning wings over after about 15 minutes.

Meanwhile, in a small bowl, whisk together the honey, soy sauce, rice vinegar and sugar until sugar is dissolved; about a minute. Set aside.

Remove the baking sheet from the oven. Move the oven rack to the top position and switch the oven to a high broil. Brush a liberal amount of the glaze over each wing and place under the broiler for about 5-7 minutes (I usually give them two coats). Watch closely as they can burn quickly.

Remove the pan from the oven and brush with one more coat of the honey sauce.

Cool slightly before serving.
Be sure to visit Huggies.com for valuable coupons, and join the Huggies® social media sweepstakes by posting an image to Twitter or Instagram with the hashtag #HugTheMessSweepstakes.
For more messy snacks, try these:
Crispy Baked Barbecue Chicken Wings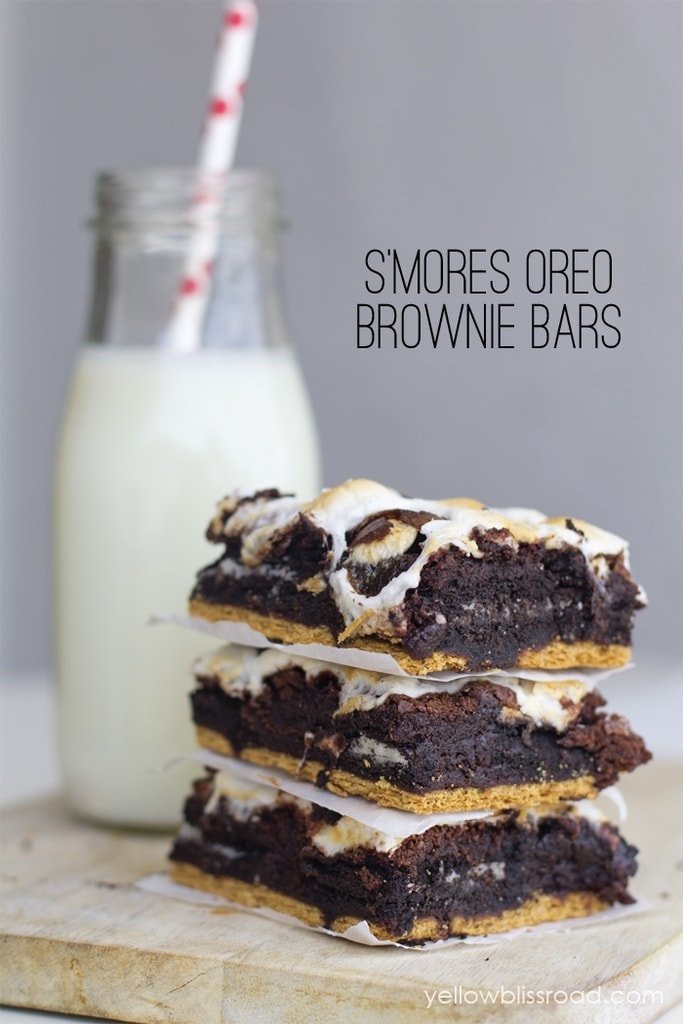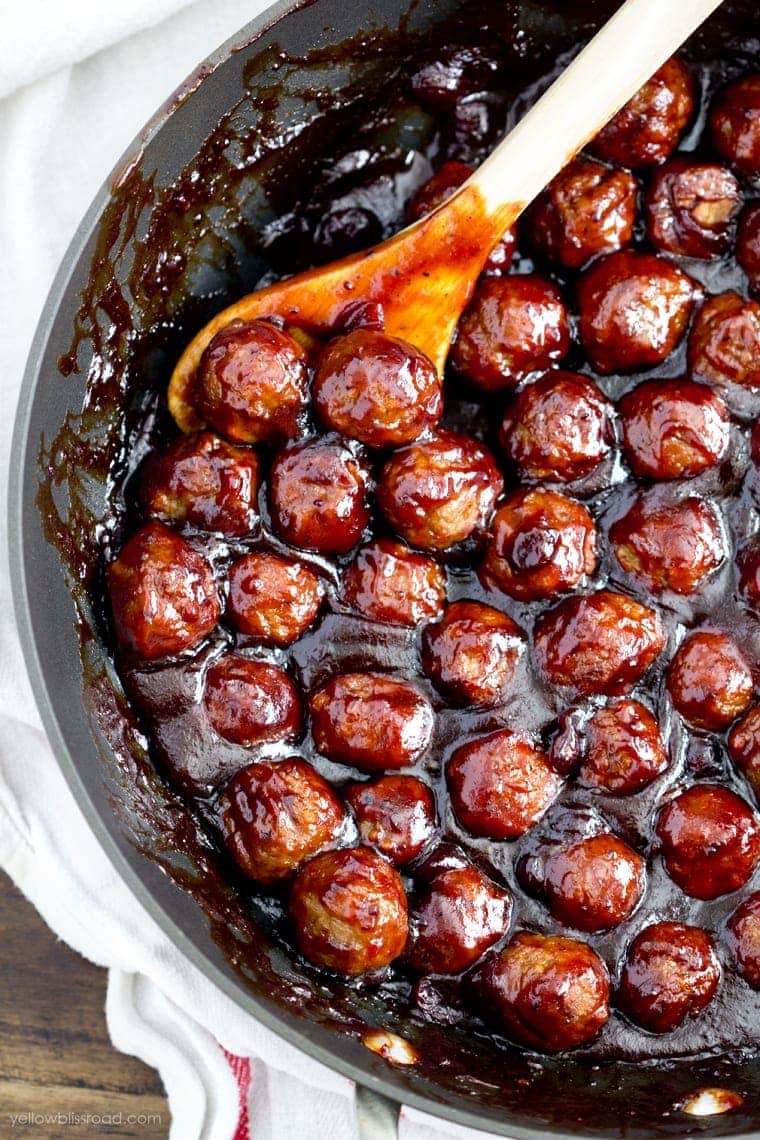 Spicy Cranberry Barbecue Meatballs