It's no secret that I love breakfast. I love big, traditional weekend breakfasts with eggs, bacon, pancakes…the works. The Easy Cheesy Breakfast Pizza recipe that I'm sharing today combines several of my favorite things into one easy dish!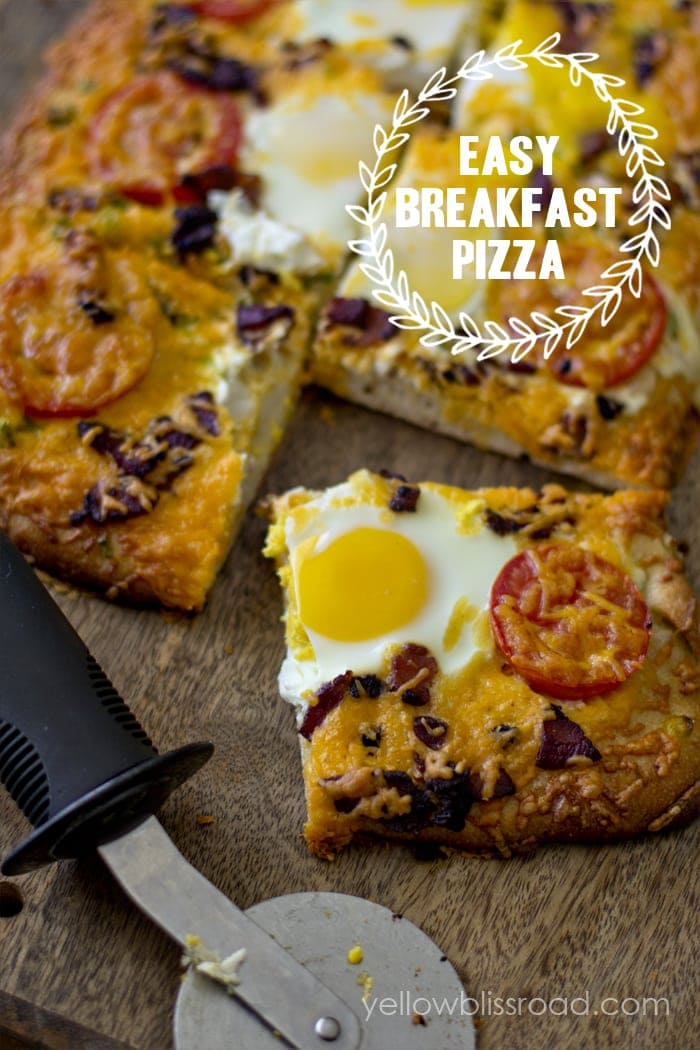 This recipe starts with refrigerated pizza dough, and is topped with delicious KRAFT Sharp Cheddar Cheese, found in the cheese aisle at my local Safeway store. KRAFT Natural Cheese now comes in a new Stand Up Pouch, which has the same amount of cheese as before in the pillow pack, but with less packaging and a convenient stand up pouch making it easier for scooping, pouring, and storing. I love that it takes up less room in the fridge since it easily stands up.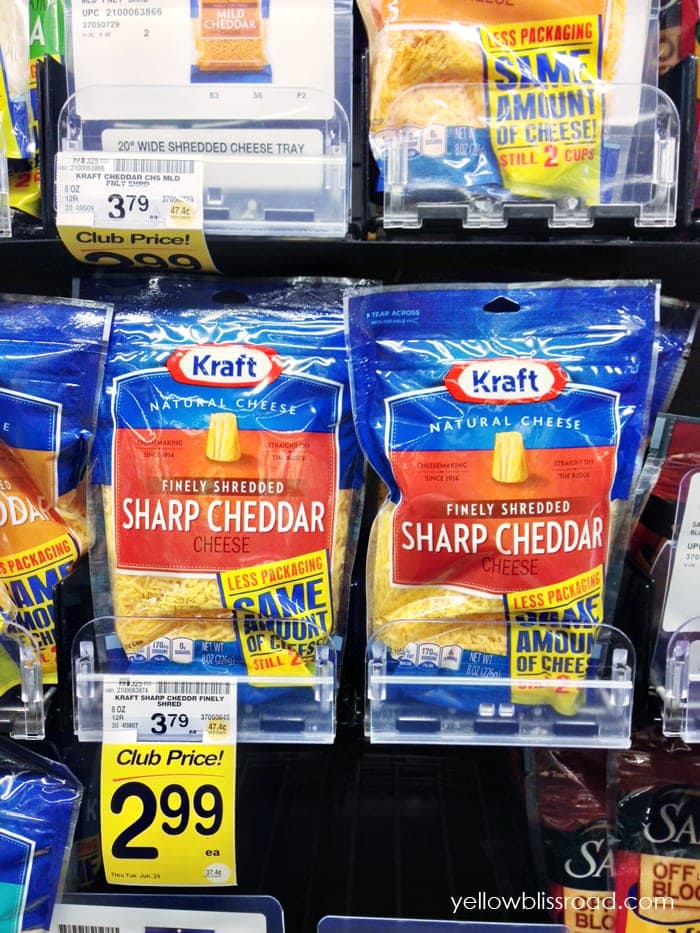 You can find the new stand up pouches at your local Safeway stores. Now on to the recipe! Start by rolling out the dough into a rectangle shape and brushing it with olive oil, then sprinkle on KRAFT Sharp Cheddar Cheese and some green onions.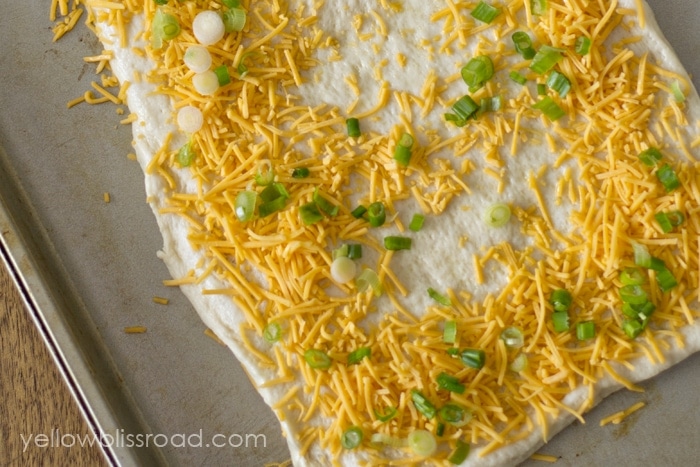 Next top with eggs, sliced tomatoes, crumbled bacon and more cheese and green onions.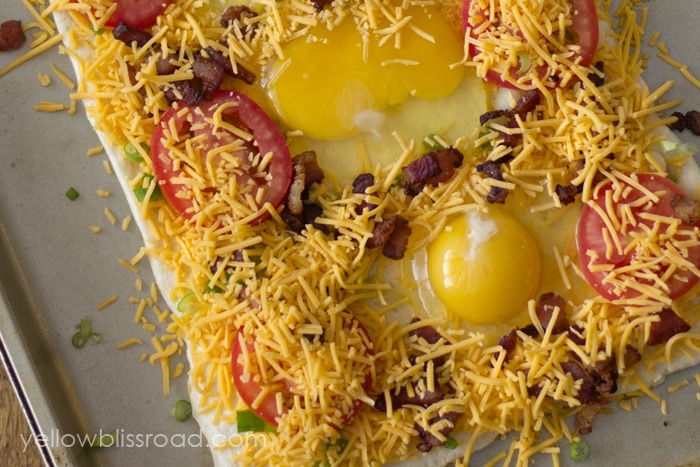 Try not to accidentally poke the yokes like I did! Finally, bake your delicious breakfast creation in a 350 degree oven for about 20 minutes.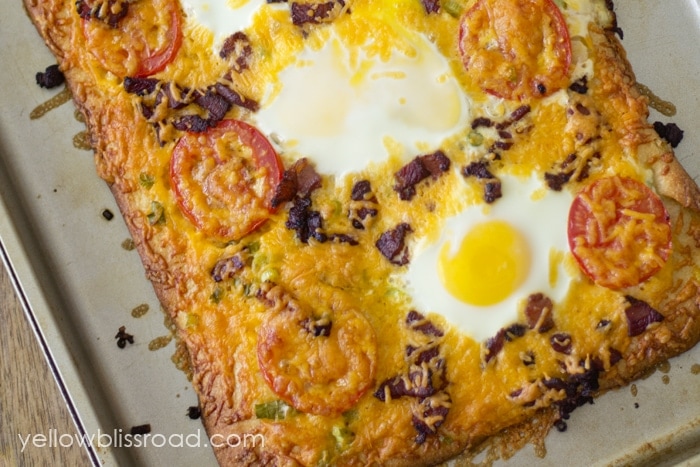 Slice it up and sit back and revel in your fabulousness!
Cheesy Breakfast Pizza
1 lb. refrigerated pizza dough
1 Tbsp. olive oil
1-1/2 cups KRAFT Shredded Sharp Cheddar Cheese, divided
1/3 cup sliced green onions, divided
1 plum tomato, sliced
6 slices cooked OSCAR MAYER Bacon, crumbled
4 eggs
Heat oven to 375ºF. Pat and stretch dough into 14×6-inch rustic rectangle on baking sheet sprayed with cooking spray; brush with oil.
Top with 1 cup cheese and half the onions, leaving 4 (3-inch) areas of dough untopped. (Eggs will be added here.) Crack eggs, 1 at a time, into small bowl, then slip onto dough. Top dough with tomatoes, bacon, remaining cheese and onions, being careful to avoid topping the eggs.
Bake 23 to 25 min. or until crust is golden brown and eggs are done.
Don't forget to stop by your local Safeway Just For You store to pick up KRAFT Cheese in the new Stand Up Pouch!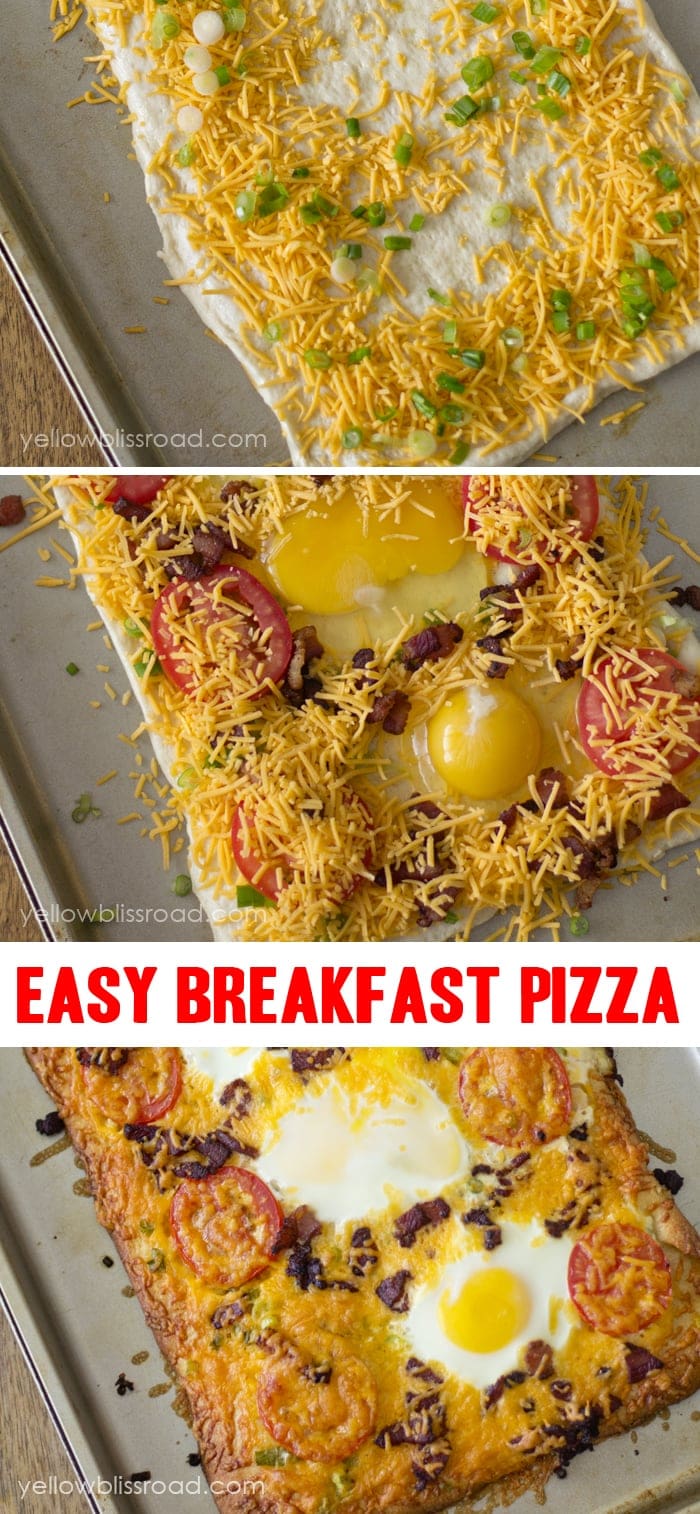 For more delicious breakfast ideas, be sure to check these out: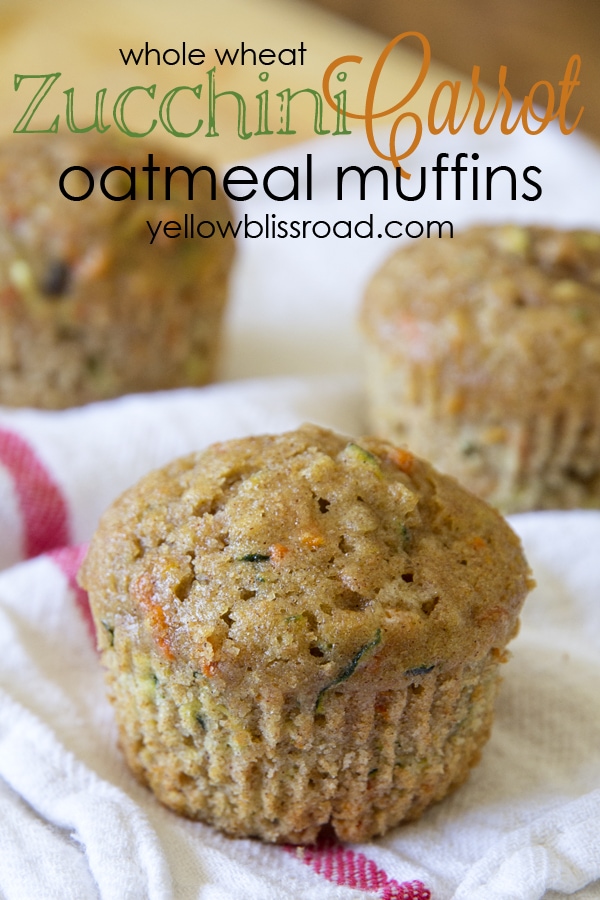 Zucchini & Carrot Oatmeal Muffins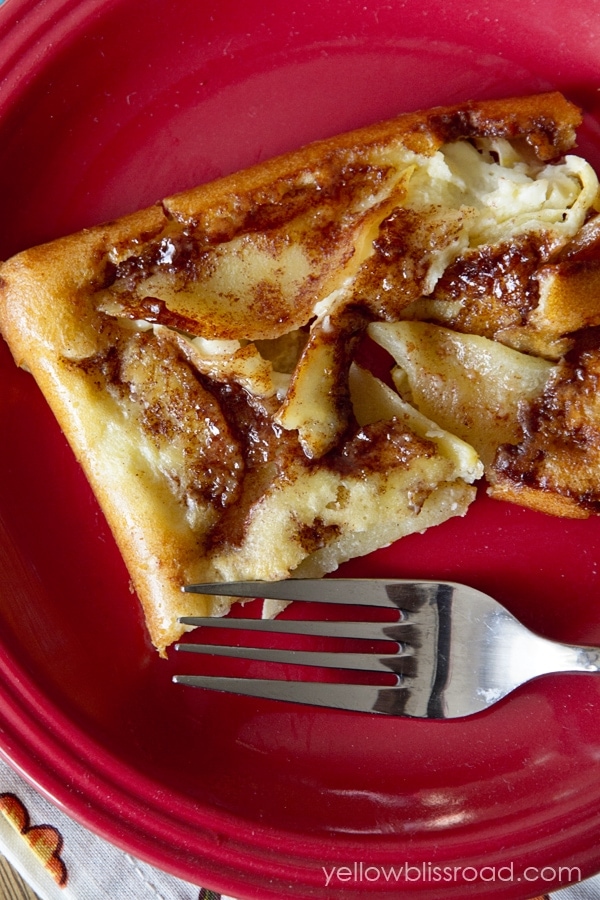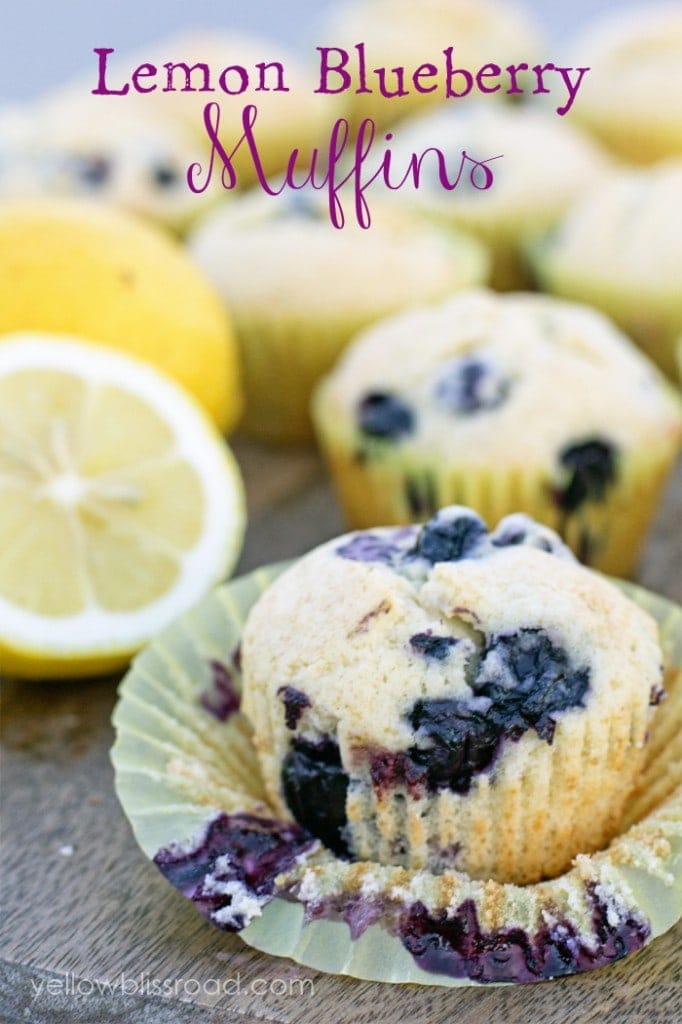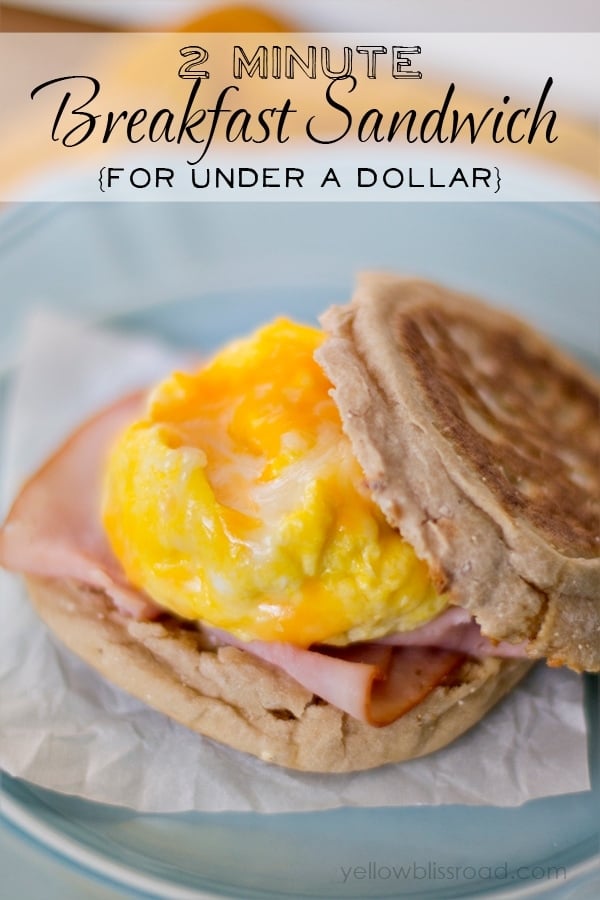 2 Minute Breakfast Sandwich / Scrambled Egg in a Mug
For all breakfast recipes on the site, be sure to go here.
For all recipes on the site, be sure to go here.