Hi everyone! Heather here from The Caterpillar Years, sharing some fun, free printable, Father's Day cards!
Did you get a great gift for Dad, but forgot the card? Or maybe it's just not in the budget to spend $6 per card, per child. Whatever your reason, printable cards are where it's at!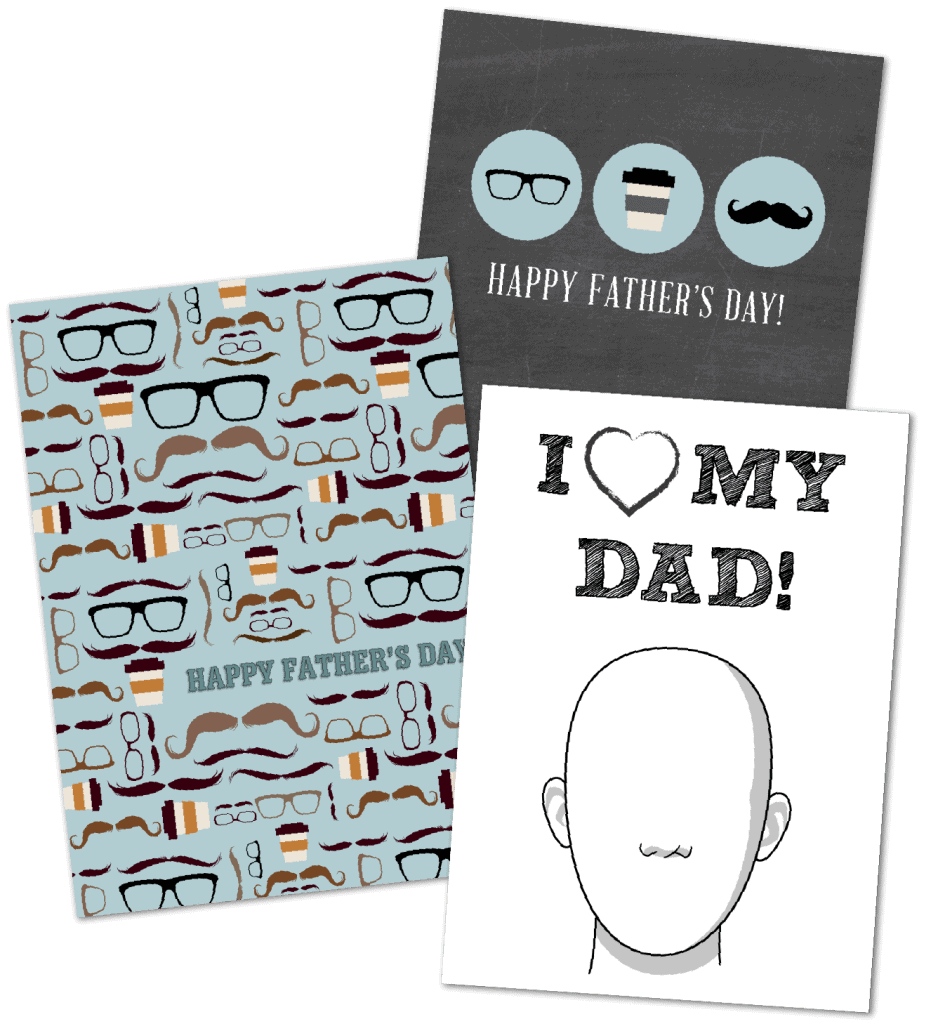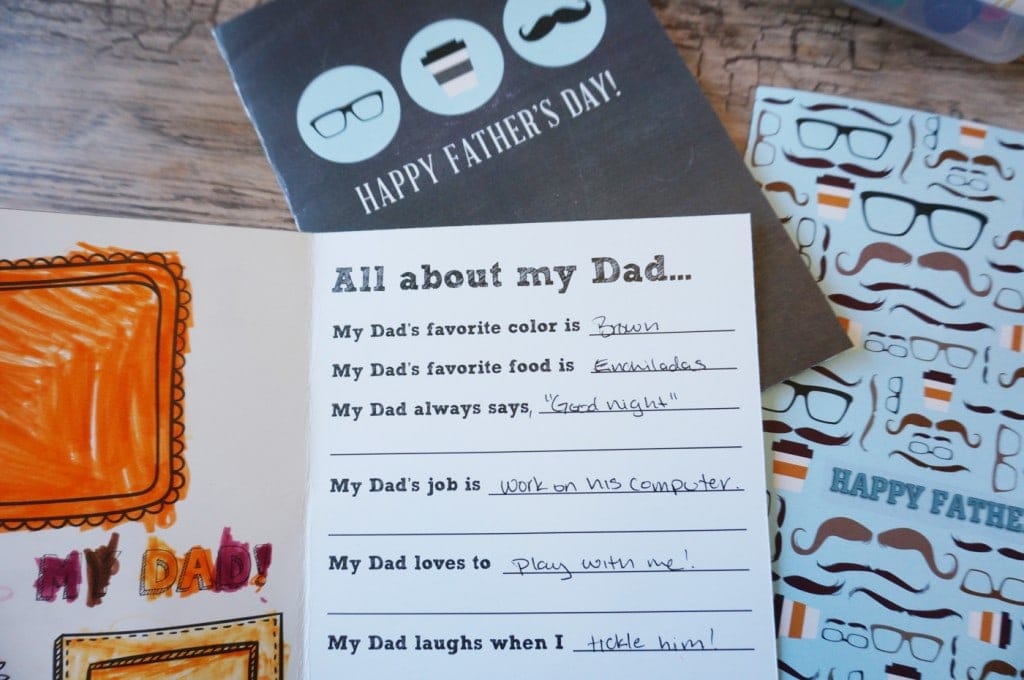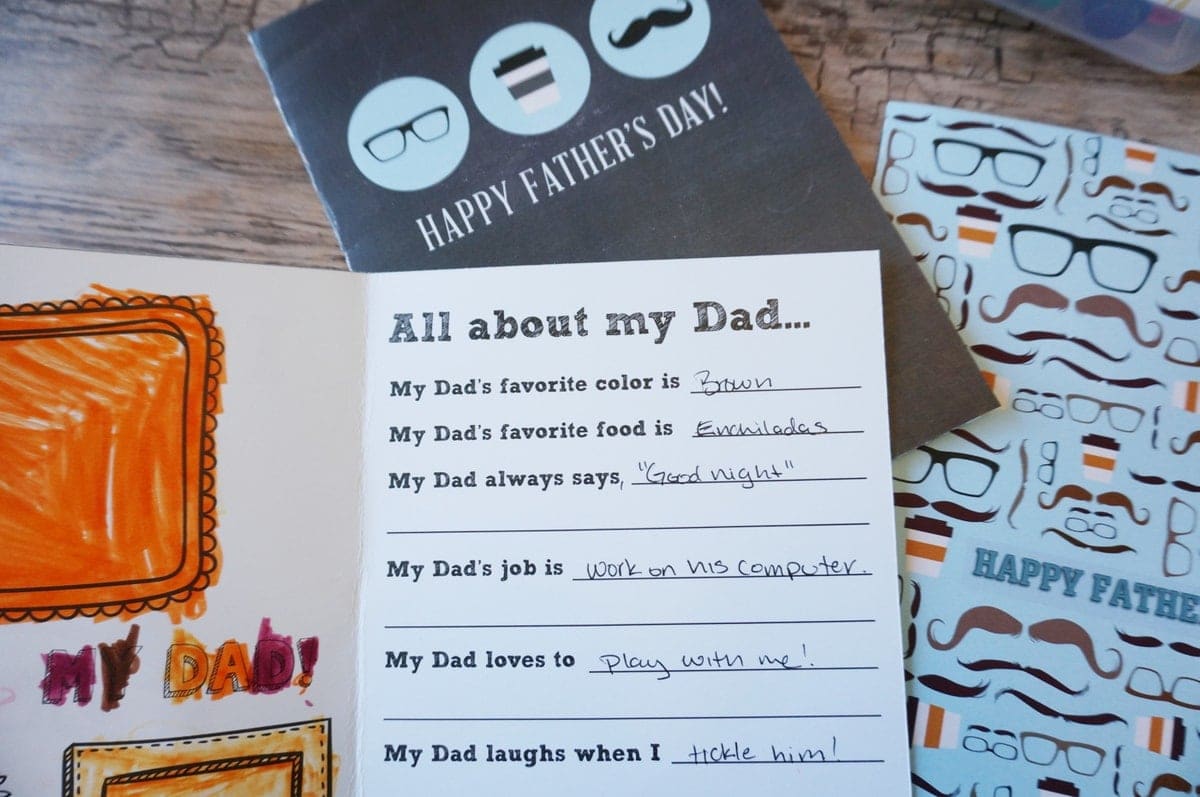 I've included three card designs to choose from. My personal favorite is the color-it-yourself card! Perfect for little ones to create a one-of-a-kind card for Dad.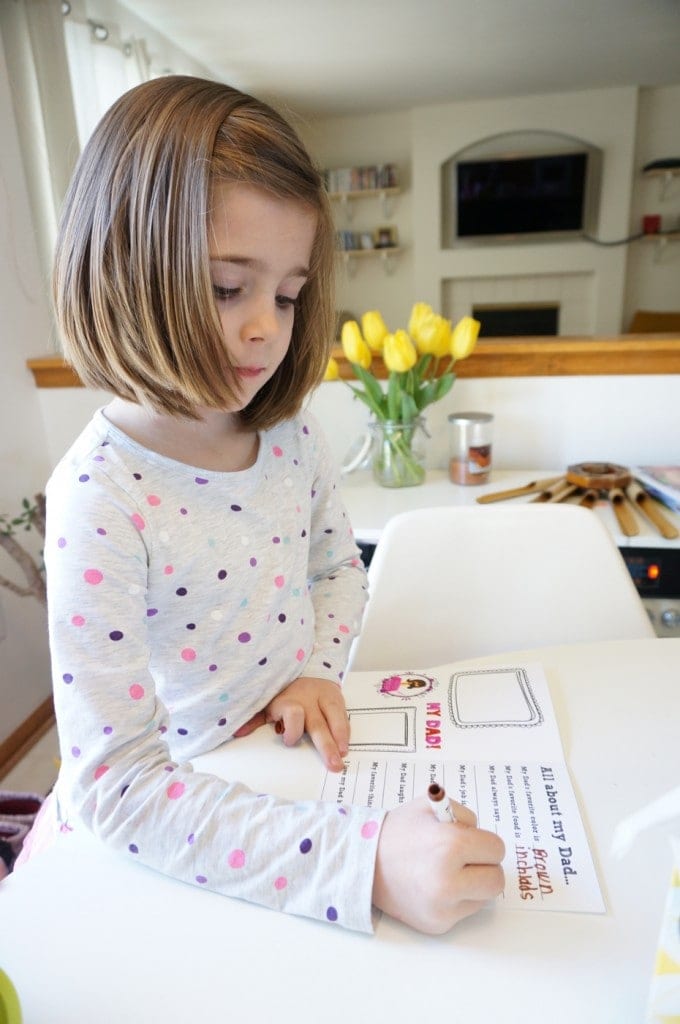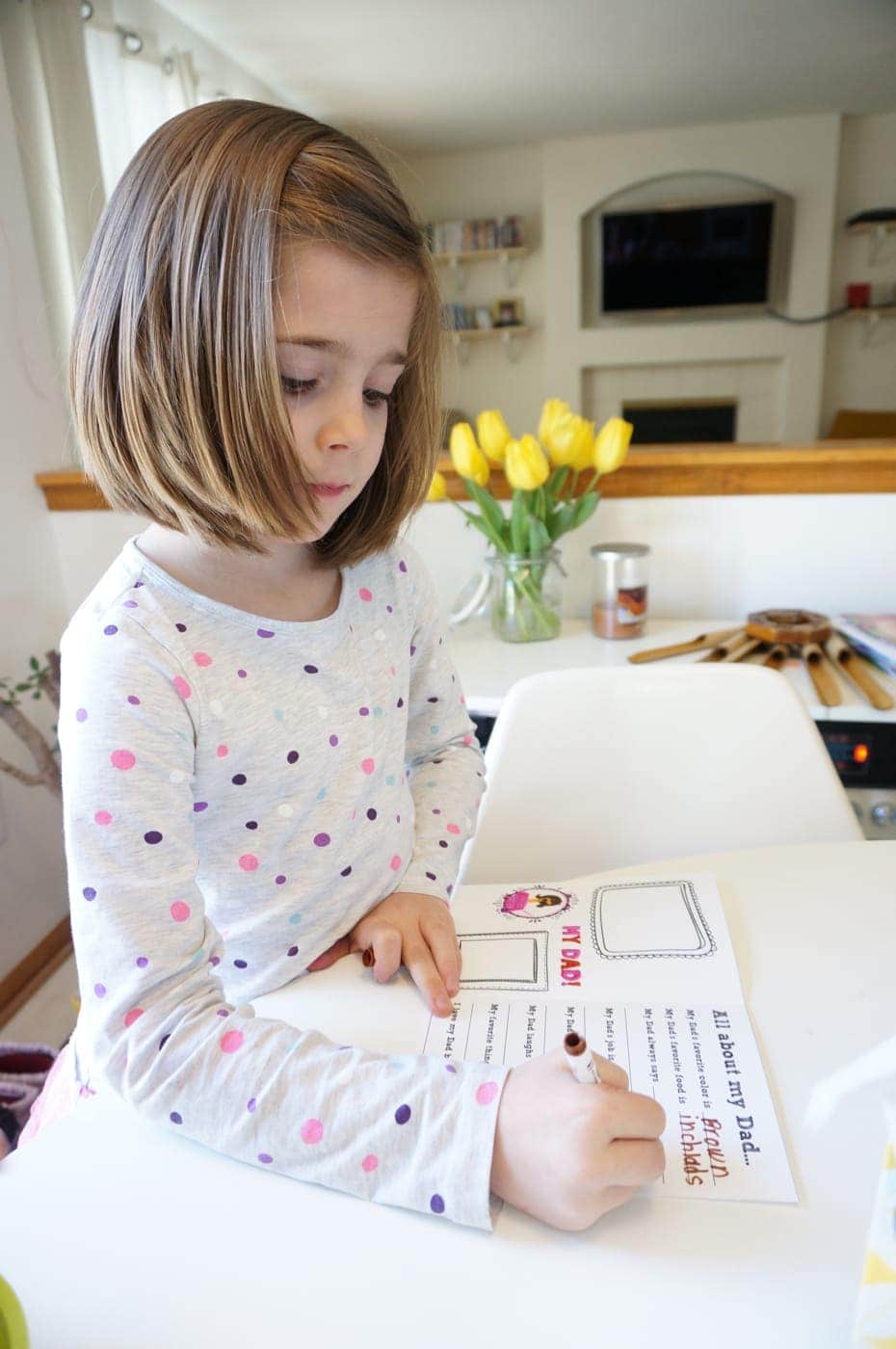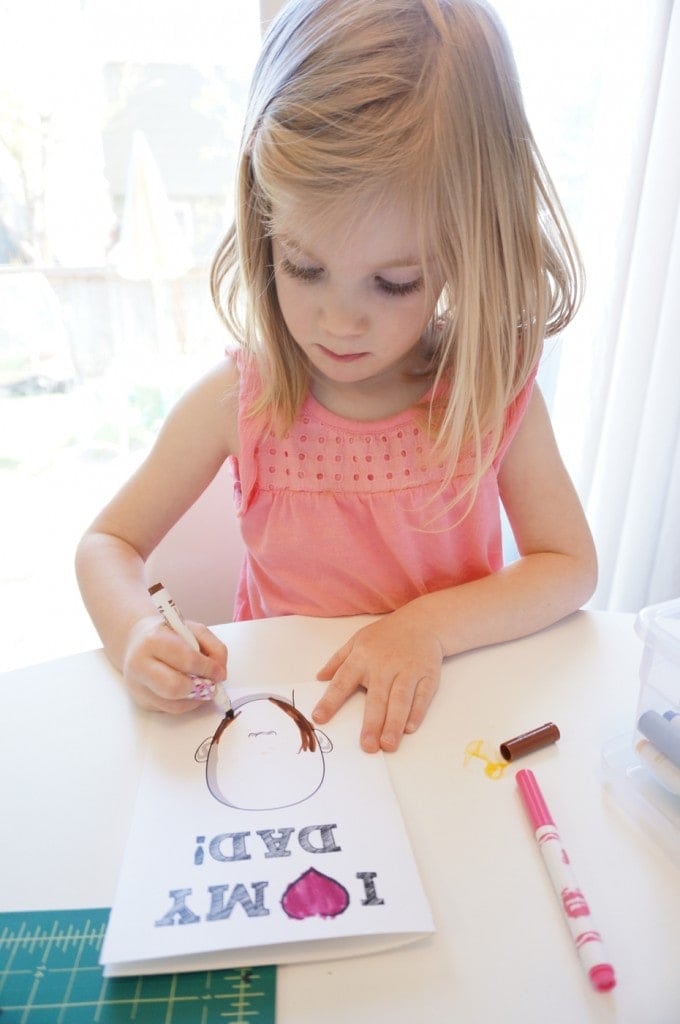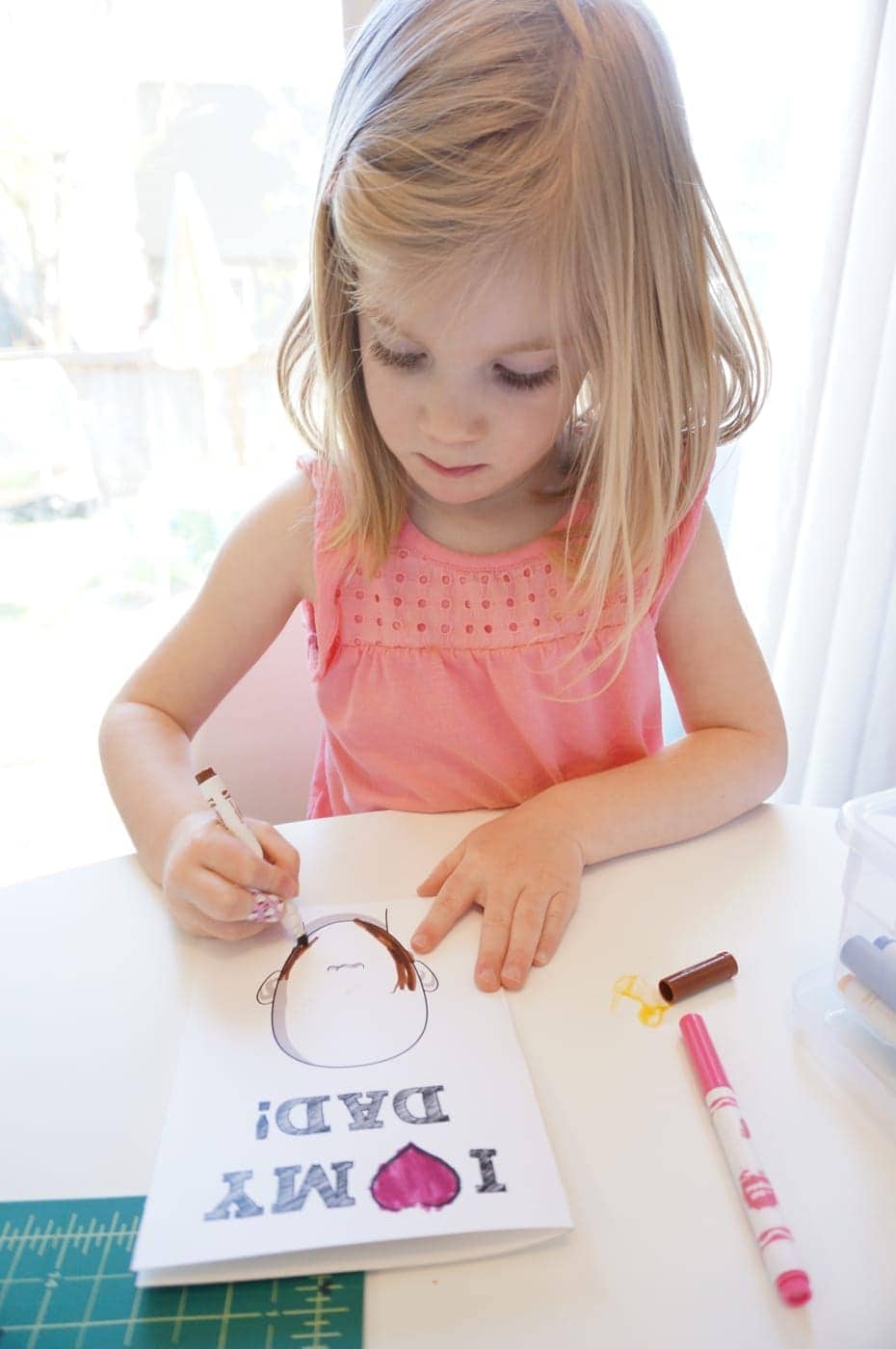 There is also an optional inside design, that you can print directly on the reverse of your card. The fun frames can be used to hold anything from doodles, to love notes, to colorful masterpieces.
And the "All About Dad" section is sure to bring a smile to Dad's face as he reads about what his kids think he does for a living, or what his favorite food is.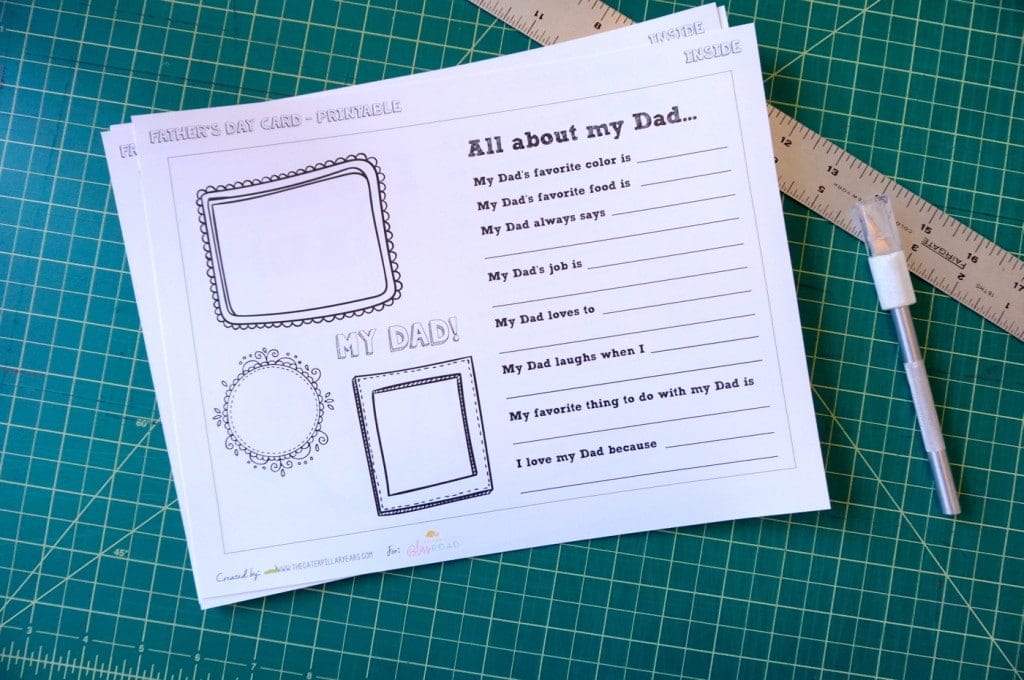 What you need to create these cards:
White, 8.5″ x 11″ card stock paper
Printer
Scissors or an Xacto blade
Download the Printable Card Files Here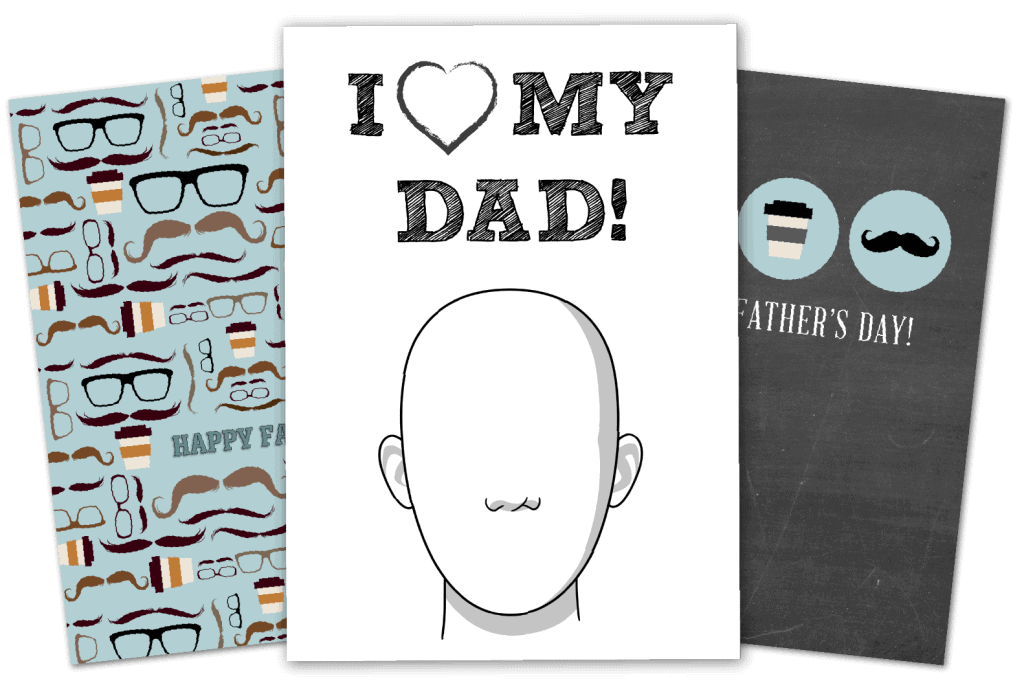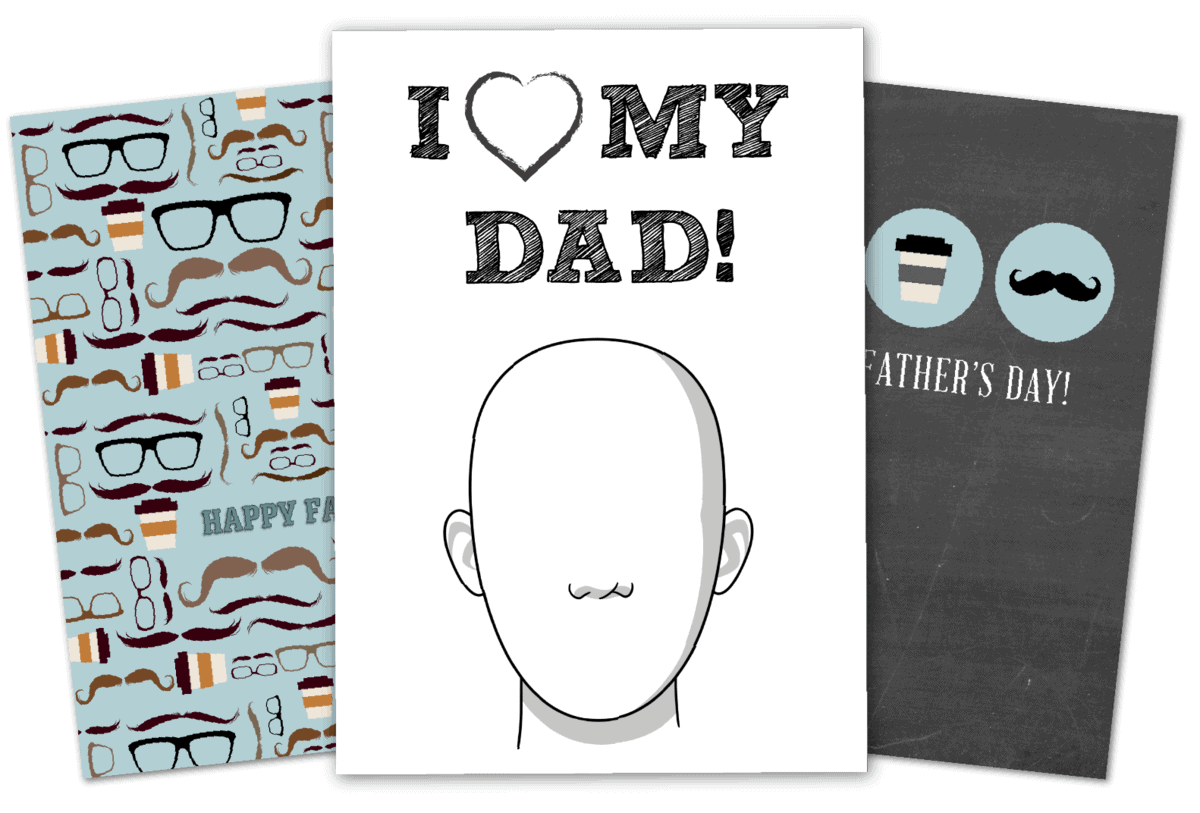 First, download the card files, then select the designs you want to print. If you're printing double sided, I strongly suggest a test print (In black and white! No need to waste ink!) so you can be sure the second side prints right side up.
Once you have your printed pages, just trim along the sold lines. Then fold in half. That's it! You're done!
Color, write, doodle, or just sign your name. Then place in an envelope, and deliver to Dad.
I hope these cards help make your Father's Day a little easier, and a lot more fun!=