This Mexican breakfast casserole is quick and easy to whip up and perfect for guests!
Hi I'm Kelley from The Grant Life! I know it's crazy – but the holidays will be here before we know it!  I feel like it's still summer time when we are really so close to Christmas!  That means that everyone is going to start to become more busy then normal.  Shopping for gifts, hosting parties, Halloween, Thanksgiving, cleaning the house, sports.  The list could go on and on!  Let me tell you, having this Mexican breakfast casserole recipe will come in EXTRA handy this time of year.
This casserole can be prepared ahead of time or whipped up quickly the day you need it.  It also comes in handy as a last minute dinner recipe!  It's like the ultimate time saver meal.
On top of that, it's really easy to make and you only need a few basic ingredients.  I love a good meal that is full of simple ingredients, don't you?
Just a few tips on this easy recipe – be sure to grease your baking dish really well.  I forgot to and I had baked egg stuck to my dish after!  I felt so silly for forgetting, especially when I had to scrub it off later!  So be sure to using some sort of cooking spray or butter to grease your dish.
Second, feel free to add other things to this casserole!  This is a great base recipe, but I could have added bell pepper or jalapenos or avocados on top.  Add your favorite spice to give it a kick or don't use any.  It's all up to you!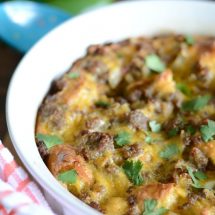 Ingredients
1 onion diced
1 tablespoon butter
1 package of spicy breakfast sausage
1/2 loaf of French bread day old works best!
5 eggs
1 cup of cheese
2 teaspoons cayenne pepper
salt and pepper to taste
cilantro for topping
Instructions
Preheat the oven to 350 and grease your baking dish.

In a skillet over medium heat, saute the onions with the butter until slightly browned.

Add in the sausage and cook thoroughly.

Break the bread into 1 inch chunks into the baking dish. Scoop the sausage and onion mix on top of the bread.

Crack the eggs into a separate bowl and add the cheese, cayenne and salt and pepper. Whip to combine.

Cover the sausage mixture with the eggs.

Bake for 20 minutes, or until the eggs are full set.

Top with cilantro, sour cream or even salsa and enjoy!
Here are some of my other easy breakfast recipes:
Cheesy bacon breakfast casserole
For even more breakfast ideas, try these: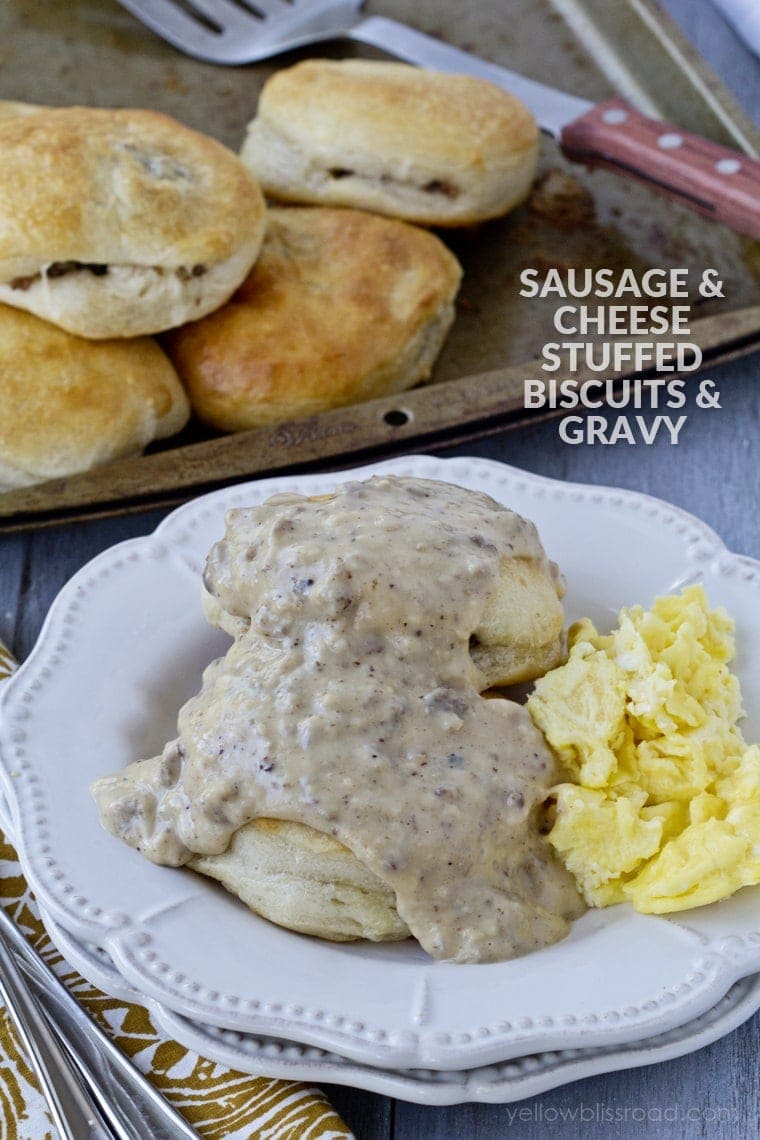 Cheese & Sausage Stuffed Biscuits and Gravy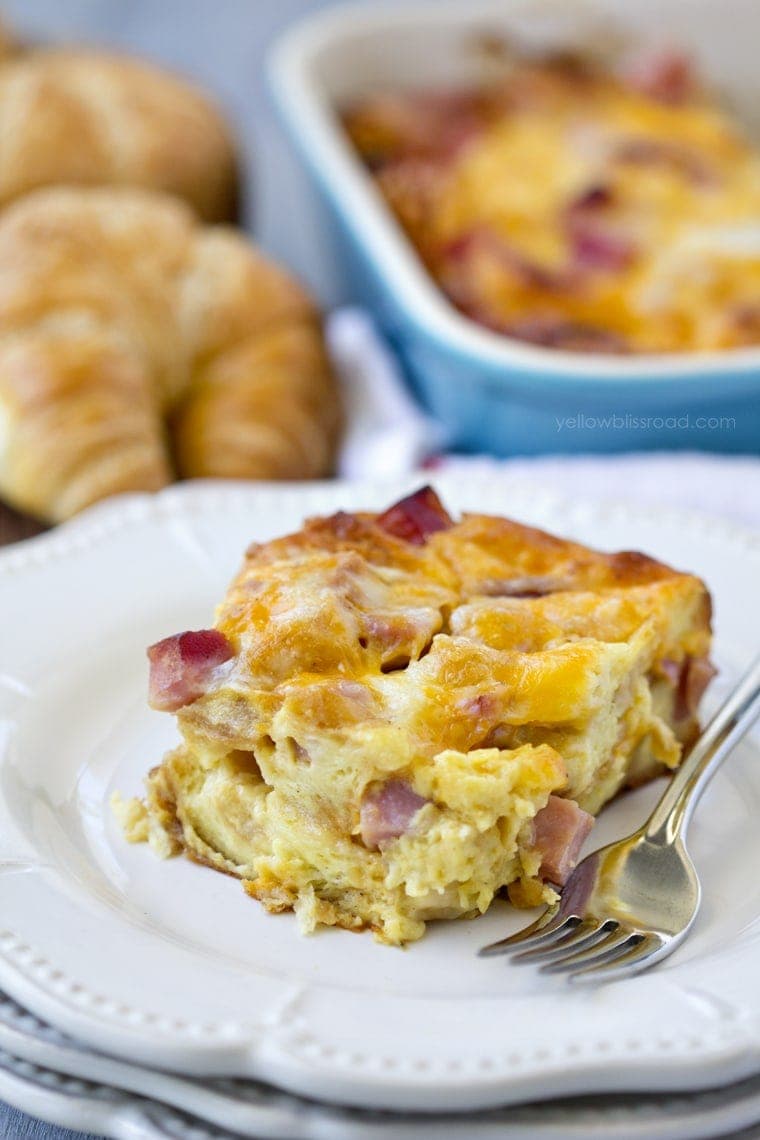 Ham and Cheese Croissant Breakfast Casserole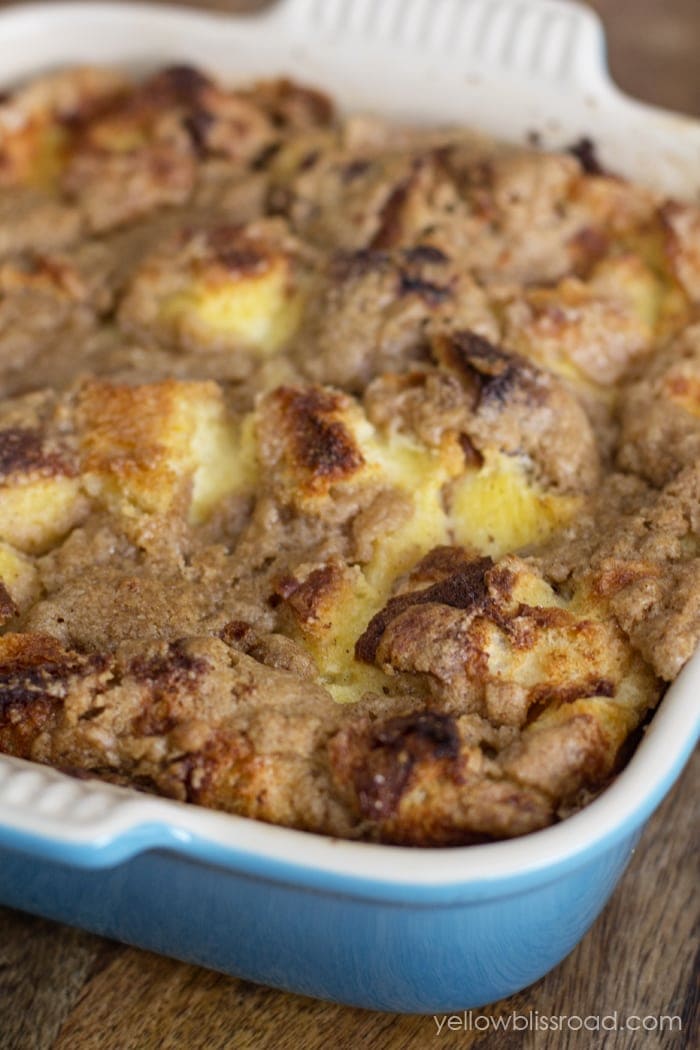 For all breakfast recipe go HERE and for all recipes go HERE.
Hey yall! I'm Kelley the author behind the Grant life blog. Over there I share easy recipes and mix in stories about our family. I'm also a licensed REALTOR in the state of Texas. I love fresh ingredients, my skillet and chasing my kiddos around the house!