Crunchy graham crackers serve as the base for this sweet homemade toffee, topped with bittersweet chocolate, crunchy pretzels and sea salt. Perfect for Christmas gifts or just for munching on during movie night!
This recipe is a spin off of Jamielyn's cracker toffee recipe from a few years back. I thought how yummy it would taste with graham crackers instead of saltines. Apparently I wasn't the only one because when I searched it out I found several recipe. I knew I would love the graham crackers but was worried I'd miss the saltiness of the saltines. This was easily fixed by adding sea salt to the caramel mixture and of course with the crunchy pretzels sprinkled on top.
Candy making was always one of those things I thought was too complicated for me. If it calls for a candy thermometer in the recipe, I'm out. But this caramel is so easy, you just have to watch it. And watching I can do!
This graham cracker toffee would be a great gift for friends and neighbors at Christmastime, and is super addicting, making it a perfect movie night treat!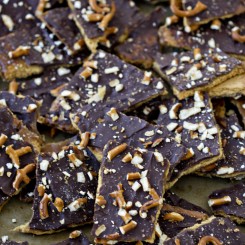 Ingredients
14-15 Graham Cracker sheets depending on the size of your cookie sheet
2 sticks butter
1 cup brown sugar packed
Pinch of kosher salt
1 cup chocolate chips
1 cup roughly chopped pretzels
Kosher salt
Instructions
Preheat oven to 350 degrees F.

Line an 11" x 15" baking sheet with aluminum foil. Spray lightly with cooking spray Arrange graham crackers touching side by side in a single layer, breaking some of the graham crackers in pieces that that they fit if needed. Set aside.

In a medium saucepan, melt the butter over medium-high heat. Stir in brown sugar until combined. Continue stirring, cooking until the mixture reaches a boil. Let the mixture boil for about 2 minutes,stirring occasionally, then remove from heat and pour over the graham crackers. Use a silicone spatula to spread the mixture gently and evenly over the graham crackers. Bake for 6-7 minutes, or until the butter mixture is nice and bubbly.

Remove pan from the oven and immediately sprinkle chocolate chips evenly over the graham crackers. Let sit for a few minutes until the chocolate is melted, then use a spoon to spread the chocolate evenly over the crackers. Sprinkle a pinch of kosher salt, then pretzels, evenly on top of the melted chocolate.

Let sit for about 2-3 hours and them break apart and serve. For a faster cooling time, place the pan in the fridge or freezer.
For more sweet treats & desserts, try these: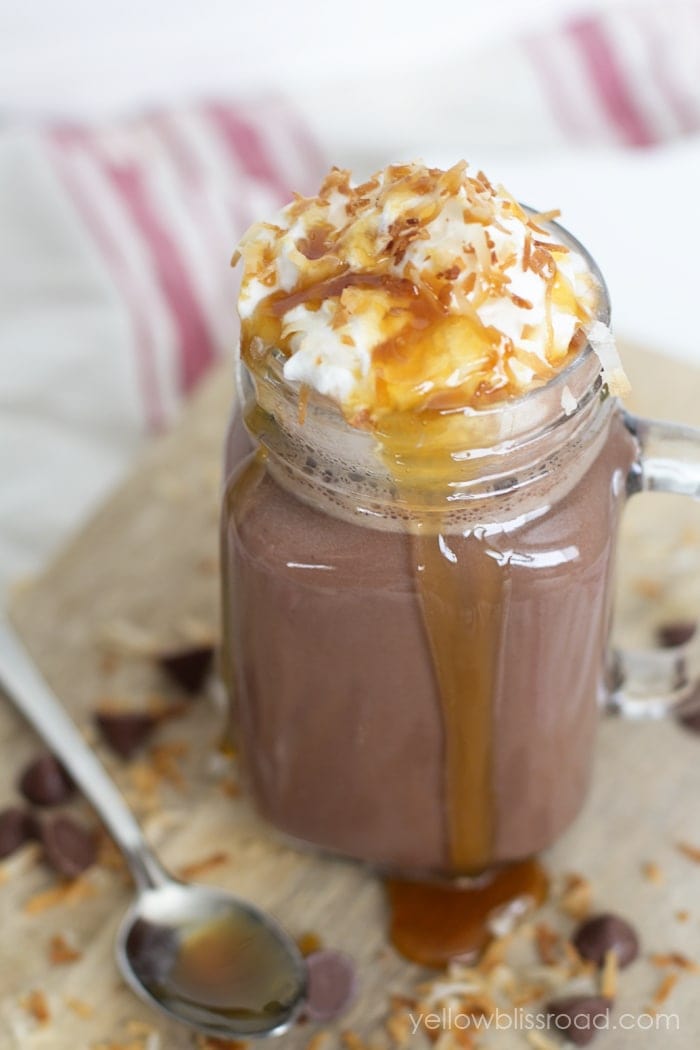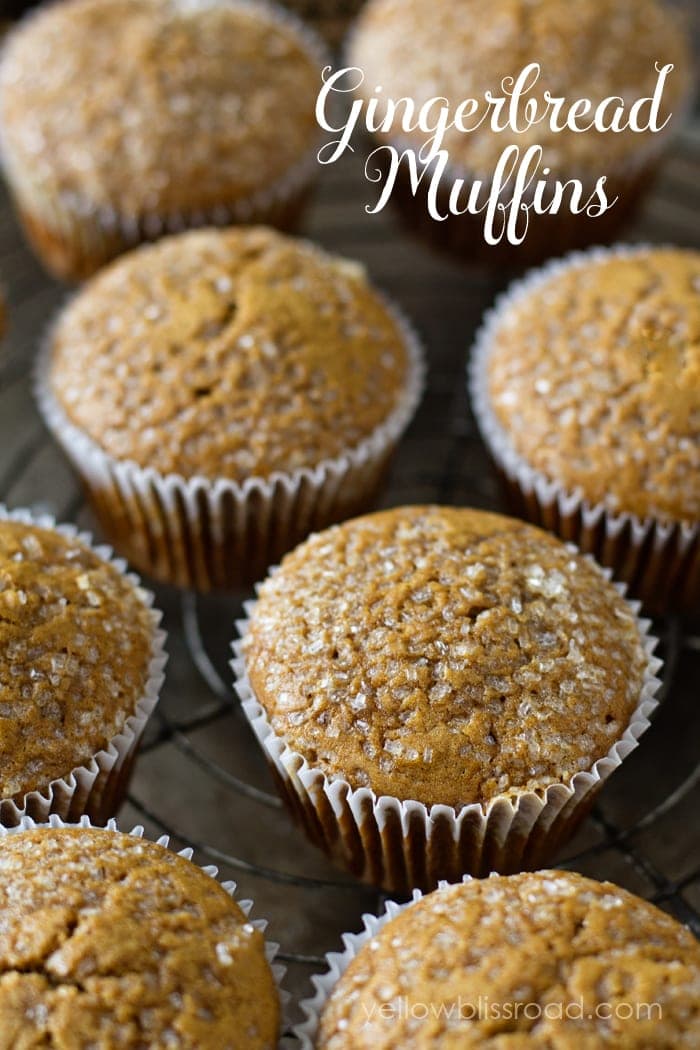 For all desserts go HERE and for all recipes go HERE.
Hi! I'm Kristin, the creative mind behind Yellow Bliss Road where you will be inspired by tons of easy to follow recipes, lots of free printables, and a little sprinkling of life thrown in for good measure.