You game day crowd will cheer when you serve up this Slow Cooker Meat Lover's Pizza Dip!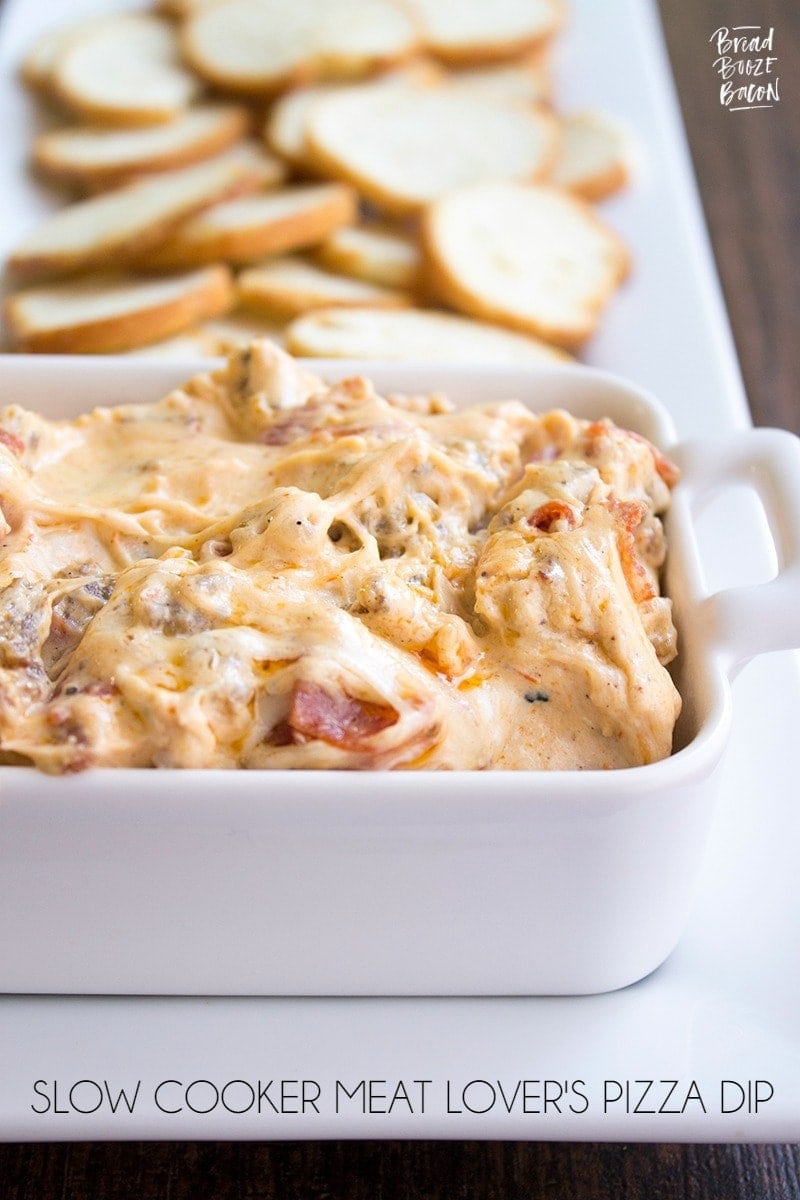 Julie here from Bread Booze Bacon! Ordering pizza on game day is one of our go to meal plans. It's easy, everyone loves it, and hello! Just look at all that melty cheese! Now we're taking that crowd favorite and turning it into a dip that's as easy as ordering from your local pizzeria.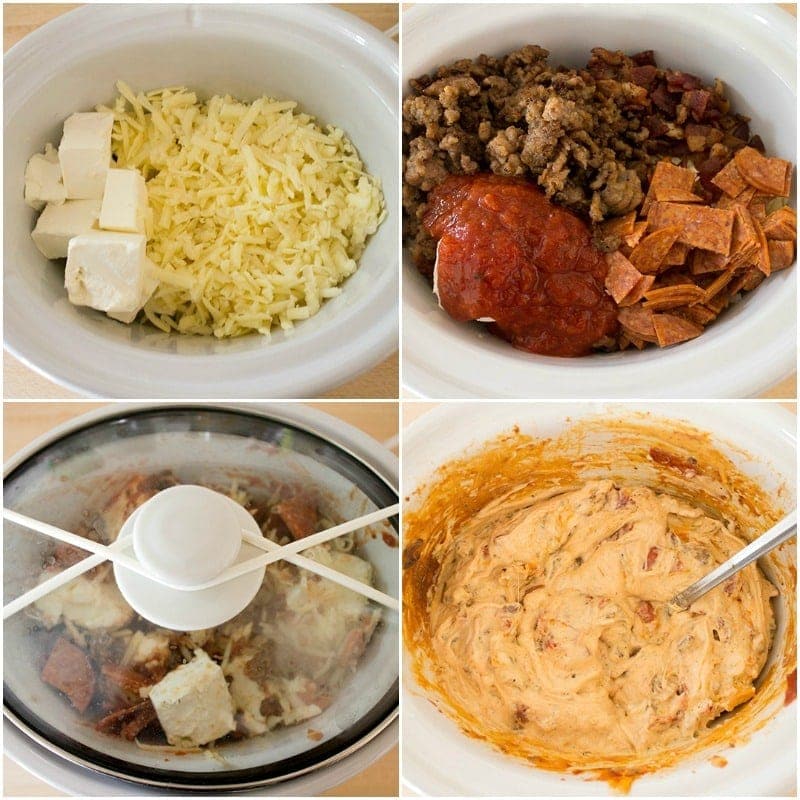 This dip is heaven kids. Crazy cheesy, all the pizza flavor you love, and meat. Happy, meaty dip filled with pepperoni, Italian sausage, and bacon. These best part about this dip is you can change out the "pizza toppings" for your favorites. I've done this dip with pepperoni, sausage, and green peppers too. The only pizza flavor it'd be careful about it pineapple and ham. You'd want to chop up the pineapple and add it in once the dip has cooked so the juices don't take over the dip and make it too watery.
This will become one of your go-to appetizer dip recipes. Make it now and get happy! We like serving our dip with crostini or bruschetta toast.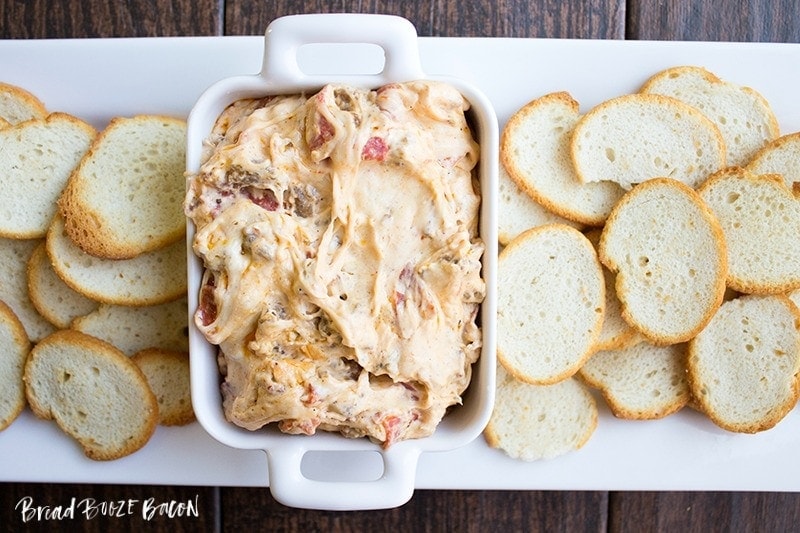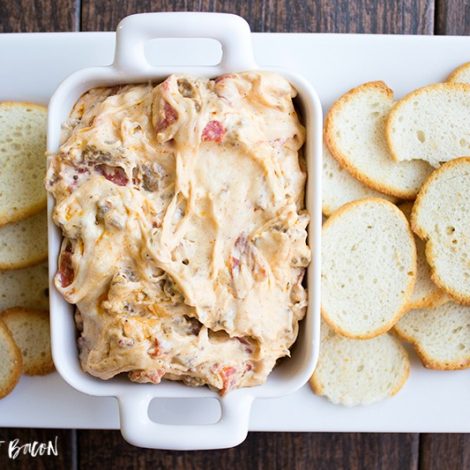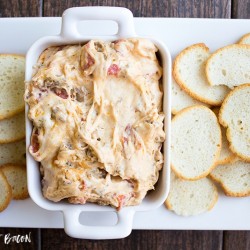 Slow Cooker Meat Lover's Pizza Dip
You game day crowd will cheer when you serve up this Slow Cooker Meat Lover's Pizza Dip!
Ingredients
8 ounces cream cheese cut into pieces
4 ounces shredded mozzarella cheese
4 ounces shredded Monterrey jack cheese
2 ounces pepperoni diced
4 ounces mild Italian sausage cooked and crumbled
4 ounces bacon cooked and crumbled
3 ounces pizza sauce or more to taste
Instructions
Add all the ingredients to a 1.5 quart slow cooker and stir to combine.

Cover and cook on LOW for 2 1/2 to 3 hours, stirring occasionally, until the dip is melted and isn't super stringy.

Turn the crock pot to WARM or transfer the dip to a serving dish. Serve warm with crostini, crackers, or bread sticks.
Notes
As the dip cooks, there's a stringy point it will reach, around the 1 hour to 1 1/2 hour mark. The dip will still be really thick. Keep cooking it!You can also cook this dip on HIGH for 1 hour to 1 1/2 hours, stirring often.
 Hungry for more? Try our other game day dips!

Slow Cooker Hissy Fit Dip | Crock Pot Spinach + Bacon Cheese Dip | Mom's Famous Hot Wing Dip
For more game day dips from this site, try these: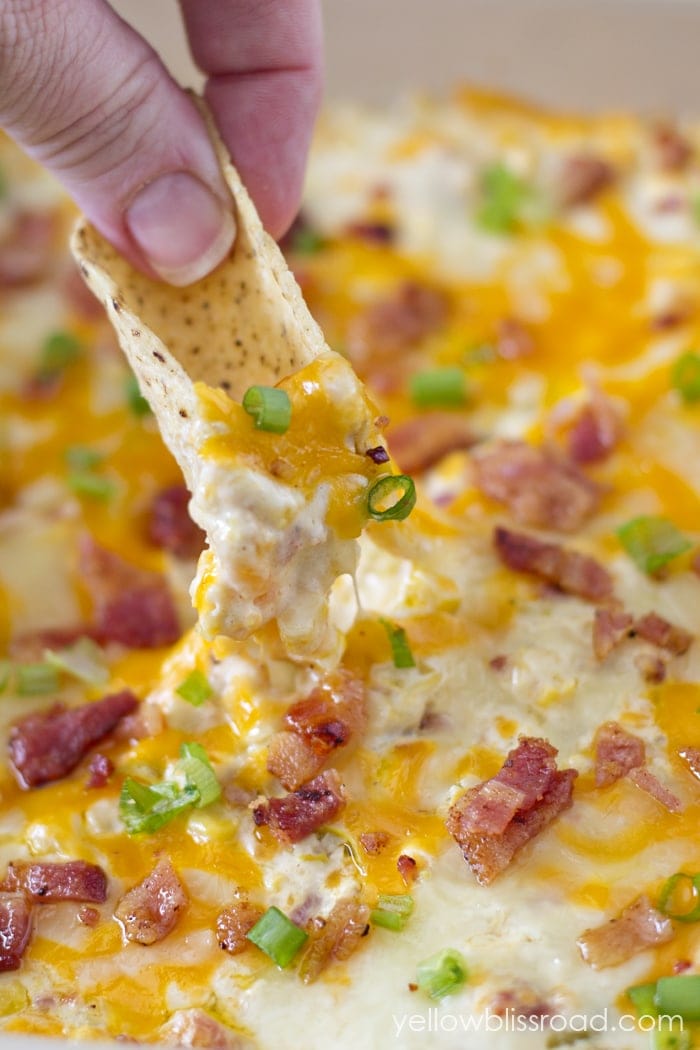 Jalapeno, Bacon & Corn Cheese Dip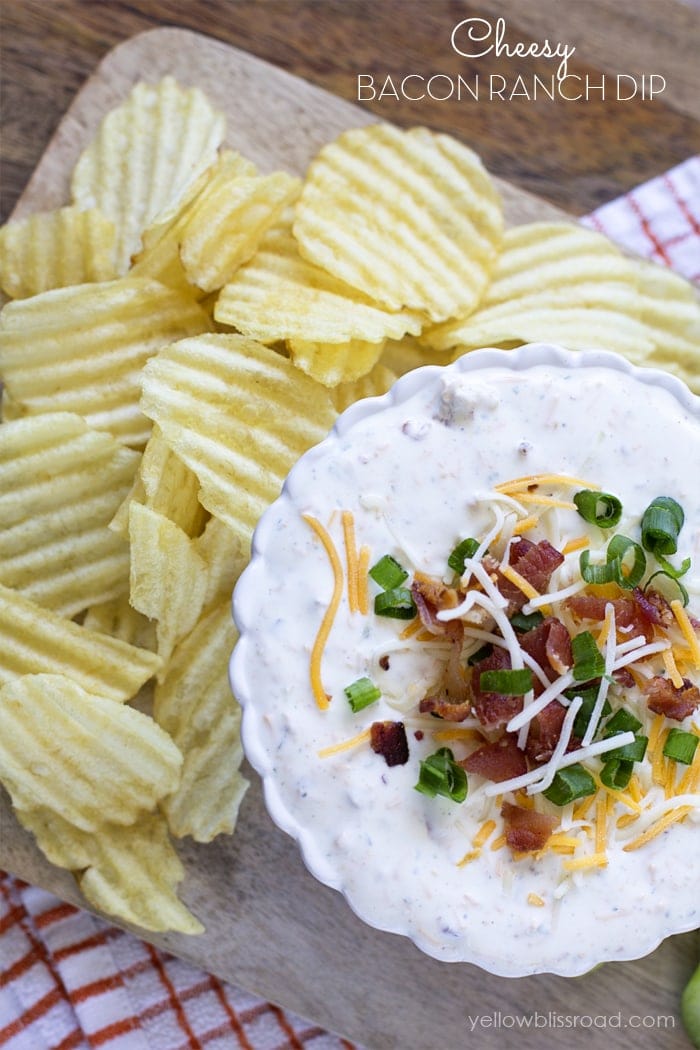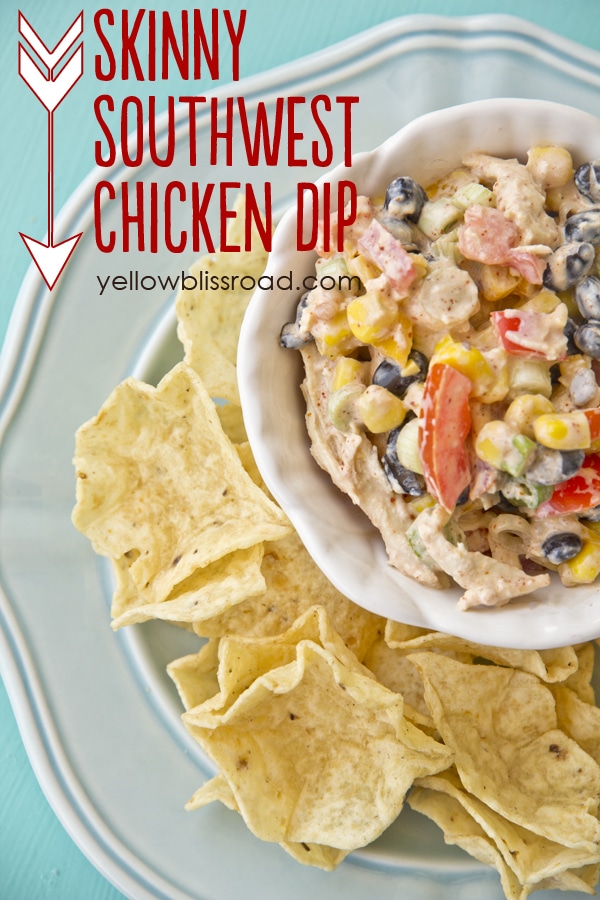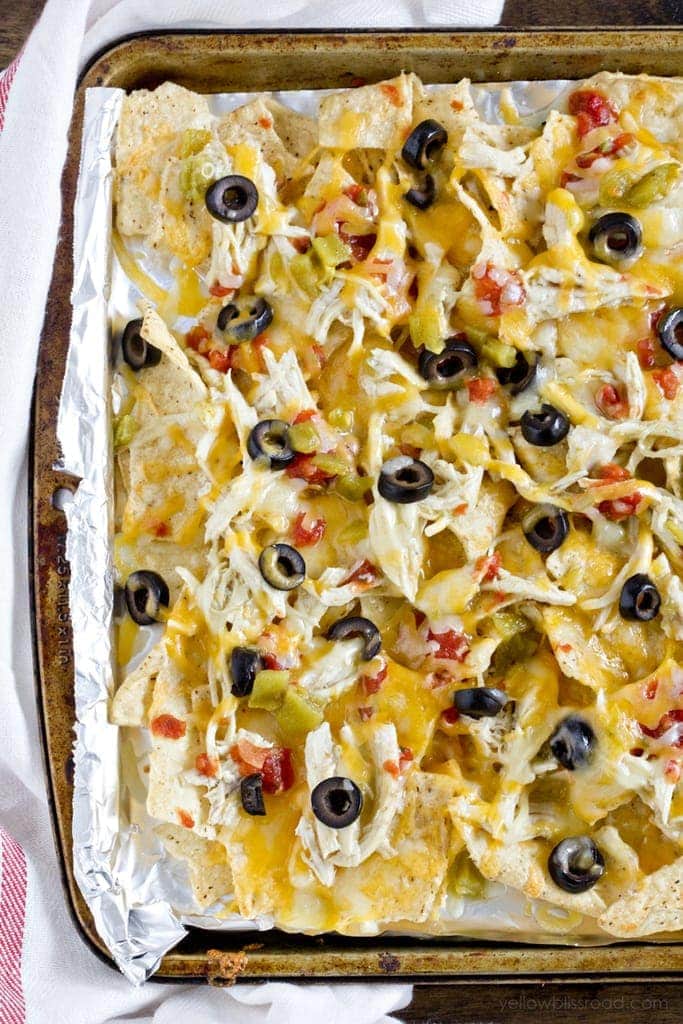 Green Chile Chicken Enchilada Nachos