Air Fryer recipes for french fries without any oil, crispy chicken wings and veggies in a fraction of the time, and desserts too! An air fryer makes eating your favorite foods healthier and easier.
I am obsessed with using my airfryer! Here are some of the best air fryer recipes for dinners, sides, desserts and snacks. My favorite is Air Fryer Chicken Breast. We also use it for reheating pizza, croissants, french fries and more!
What Kind of Air Fryer Should You Buy?
If you don't have an air fryer yet, you need to jump on that train! But which one is right for you and your family? First, take into consideration what you want to use it for and how many people you're cooking for. I have the Philips Premium Airfryer XXL with a 4 quart capacity basket for 4-6 portions of food. I love it – it's easy to use and it's perfect for our family. It's easy for my kids to use to reheat pizza and croissants and it cooks a mean batch of tater tots (plus lots of other delicious food). It's a little on the pricier side but I think it's worth it for the size. There are other, more budget friendly air fryers on the market as well but they are usually a little smaller.
Whichever machine you choose, I definitely recommend purchasing some air fryer accessories. The ones I use the most are the air fryer rack and parchment papers to keep small bits and crumbs of food from falling through the basket.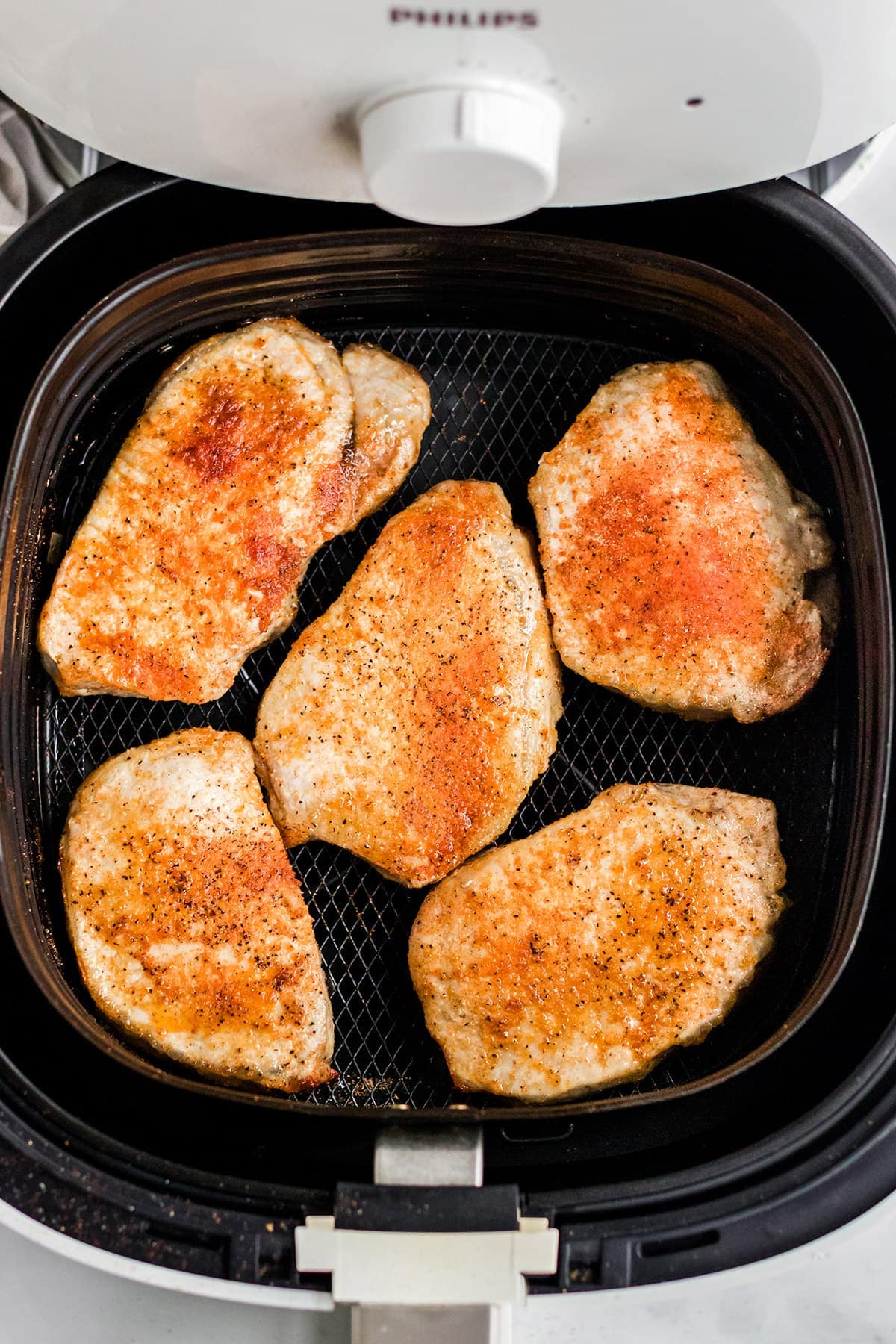 Quick Tips
Food cooks fast. Food will cook quicker than what you might be used to. Be sure to read your manual for proper cooking times, and go with what your appliance maker suggests if an online recipe is a little different.
Shuffle the food around occasionally. In order to ensure even cooking, you'll need to pull the basket drawer out and give it a little shake to move the food around. If you're cooking whole pieces of protein, like chicken breasts or steak, you'll just need to flip the meat over once. Opening the basket to check on your food is fine, just be sure to close it tightly or the machine won't turn back on.
No Two Air Fryers are alike. While this may not be completely factual, it's true that just like ovens, each unit can vary slightly. Your manual has all kinds of good information in it. Take advantage of this and read about cooking times. Your unit may or may not require preheating, and they will give you recommended temperatures and cook time for common foods. The manual usual has a few air fryer recipes to try as well.
Watch the temperature. Likewise, you may need to use a slightly lower temperature that you would in your regular oven. Air fryers get very hot very fast, and reducing the temperature is necessary to ensure that your food doesn't cook too fast and get too crispy and dark on the outside before it has time to cook fully on the inside.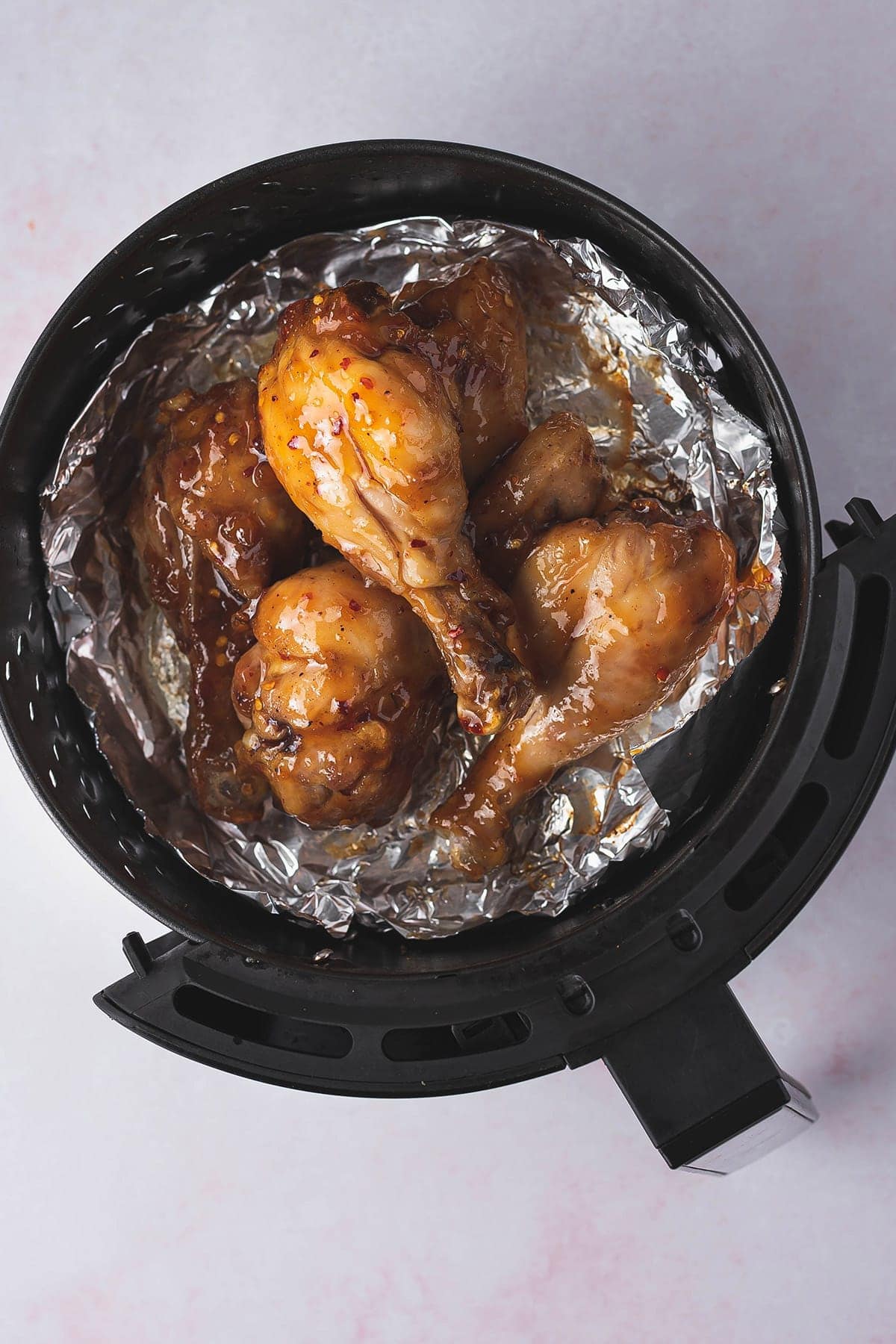 FAQs
Can you put raw meat in the air fryer? Yes! Raw meat can be a little messier, so this is where I recommend using the air fryer parchment paper I mentioned above. I've cooked chicken, steak and pork chops in mine.
Can you cook eggs in the air fryer? You certainly can! I love making hard boiled eggs in the air fryer because they don't even need water and cook in less time. If you have the proper accessories, you can cook scrambled egg bites, omelets and frittatas too.
What are the best foods to cook in an Air Fryer?
You can cook almost anything in this useful appliance, from chicken wings to veggies and even desserts! Some of the best and most ideal (and most obvious) uses for your machine are those frozen, precooked items like chicken nuggets, mozzarella sticks, corn dogs, Pizza Rolls and Tater Tots.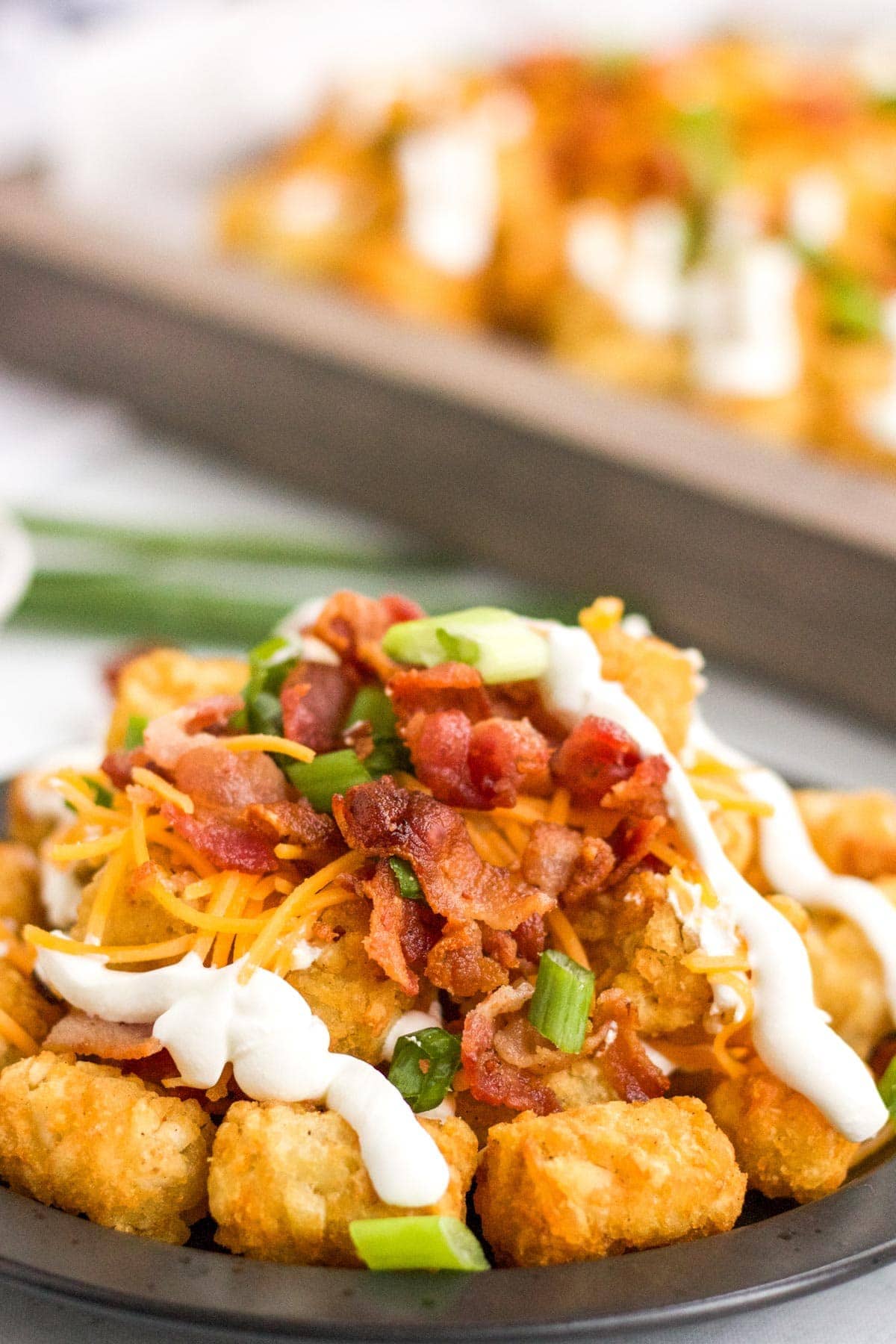 Just as ideal are homemade foods that mimic those things you'd normally find in the freezer section, like Chicken Tenders, Fish Sticks and Chicken Nuggets.
But there are plenty of other uses for your air fryer, that don't include foods that are typically fried. I mean, it's basically a tiny little oven so there's a ton more you can do with it. I've gathered a few of my favorite air fryer recipes to give you a great head start.
Best Air Fryer Recipes
Vegetables: Air Fryer Broccoli, Carrots, Sweet Potatoes, Asparagus, and Mushrooms all do really well and brown nicely.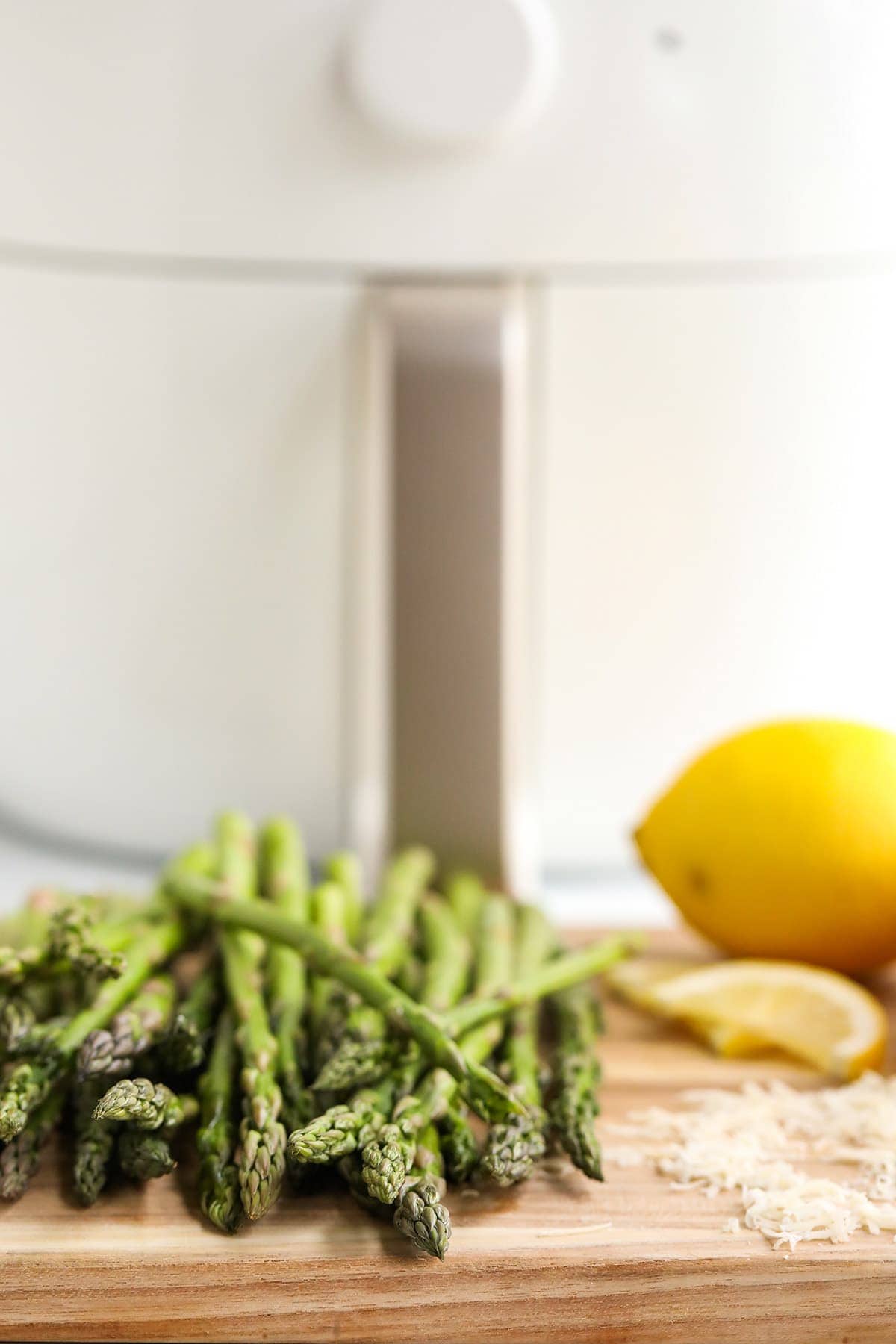 Potatoes: You can get nice, crispy french fries of course, but you can also cook Breakfast Potatoes and Crispy Potato Wedges.
Proteins: You can cook all kinds of proteins, including Air Fryer Steak, Chicken Breasts, Turkey Breast, Air Fryer Salmon, Chicken Filet Sandwich, Chicken Fajitas, Air Fryer Meatballs, Air Fryer Shrimp and even Hamburgers and hot dogs.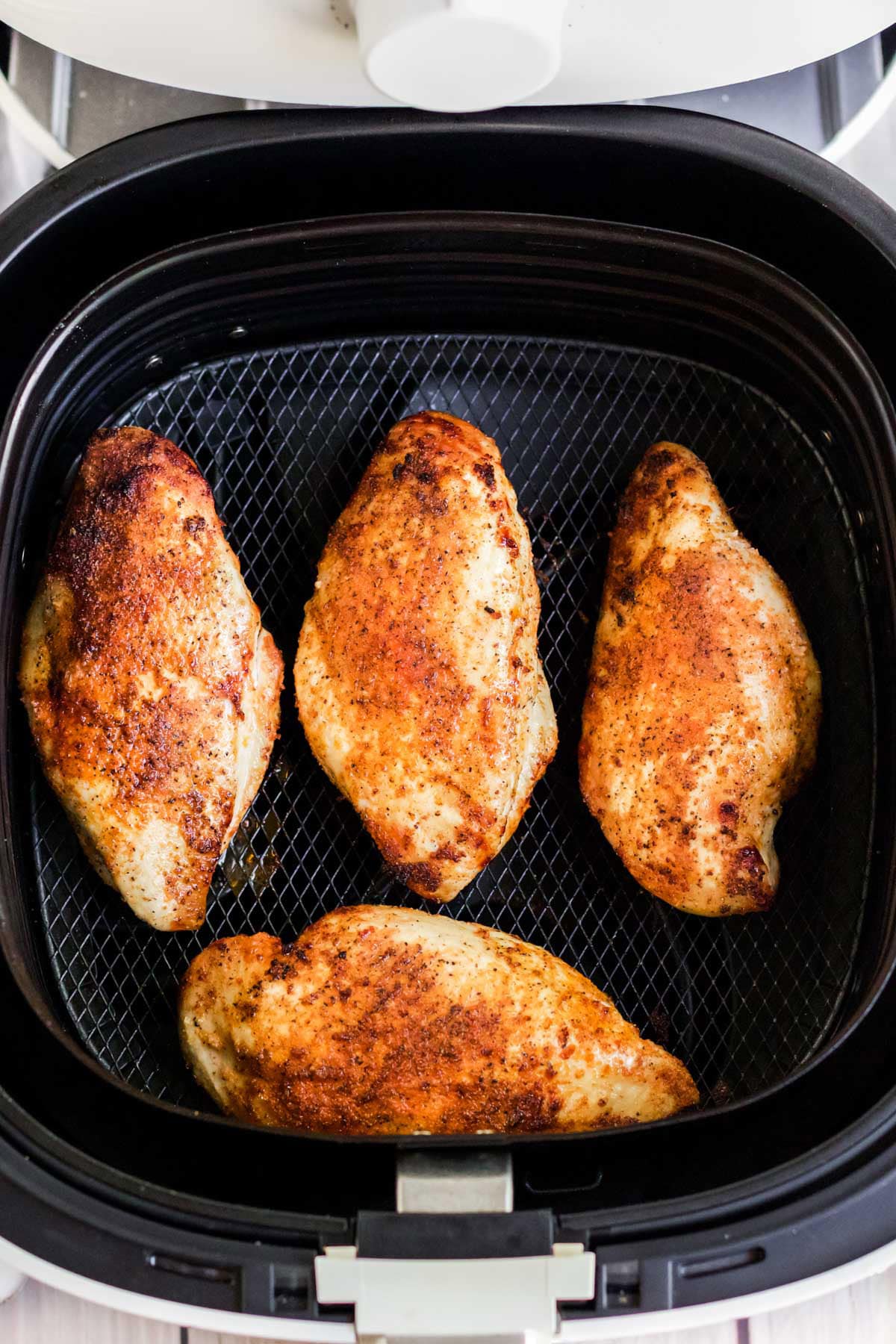 Snacks: Snacks in the air fryer seems like a no brainer, but you may not realize that you can make things like Air Fryer Tortilla Chips, Jalapeno Poppers, Pizza Nachos, Arancini, Air Fryer Chicken Wings and Grilled Cheese.
Dessert: When you've got a sweet tooth and don't want to heat your whole oven, try making dessert in the air fryer! Here are a few to get you started: Apple Hand Pies, Air Fryer Cookies, Chocolate Lava Cakes and Air Fryer S'Mores.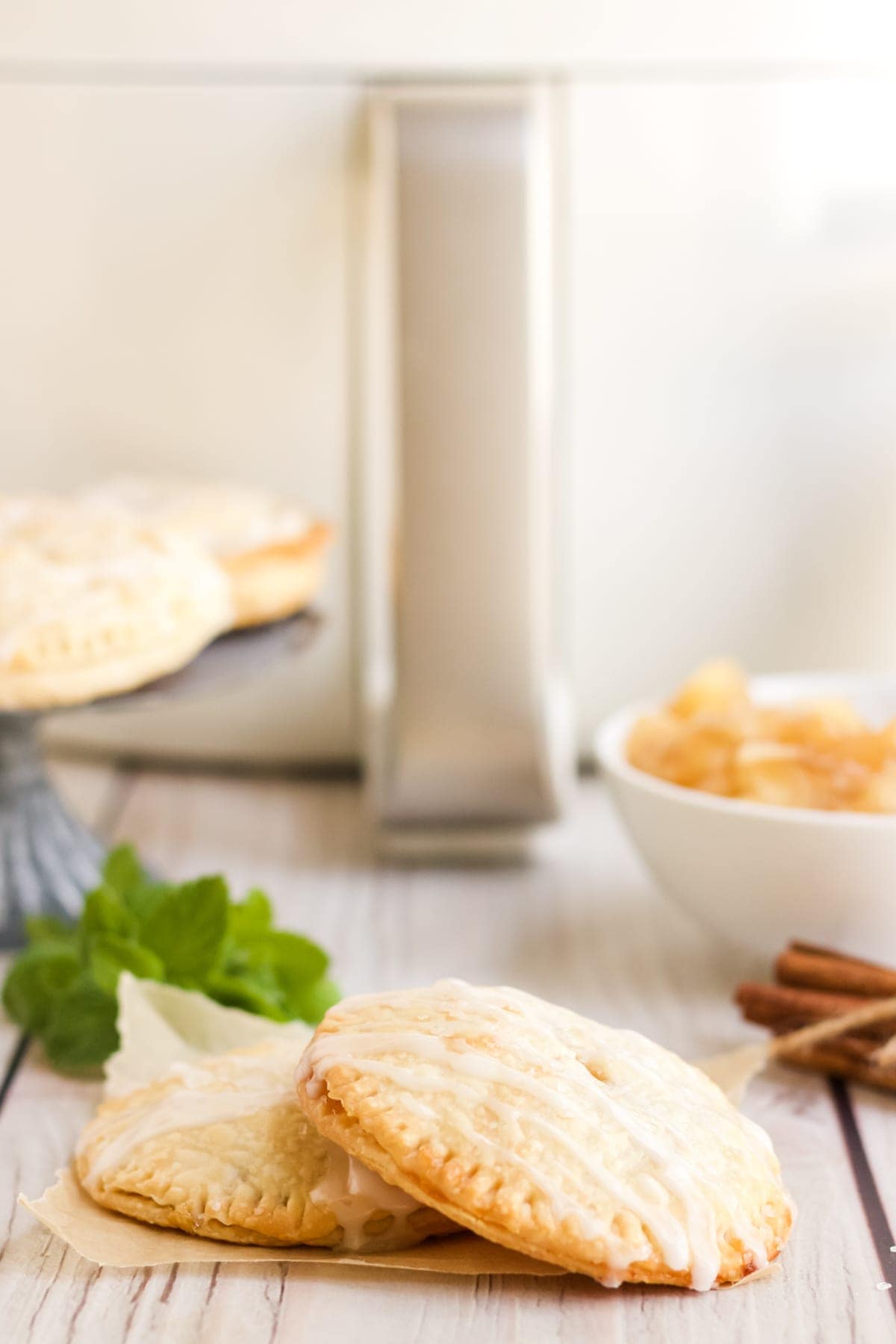 What Can you Not Cook in an Air Fryer?
You want to be careful with cheesy things, because the cheese can melt and ooze everywhere, making clean up a real hassle. Also recipes that require a lot of liquid, like rice, won't work.
How to Reheat Pizza and other leftovers in the Air Fryer
Your air fryer isn't just for cooking your food, you can easily reheat leftovers. In fact that's one of my favorite uses! My kids and husband love it for reheating leftover pizza. It comes out melty and browned on top and slightly crunchy on the bottom. My husband swears his pizza tastes better reheated! Print out the instructions below and keep them with your air fryer manual so you'll always be ready to reheat your leftovers.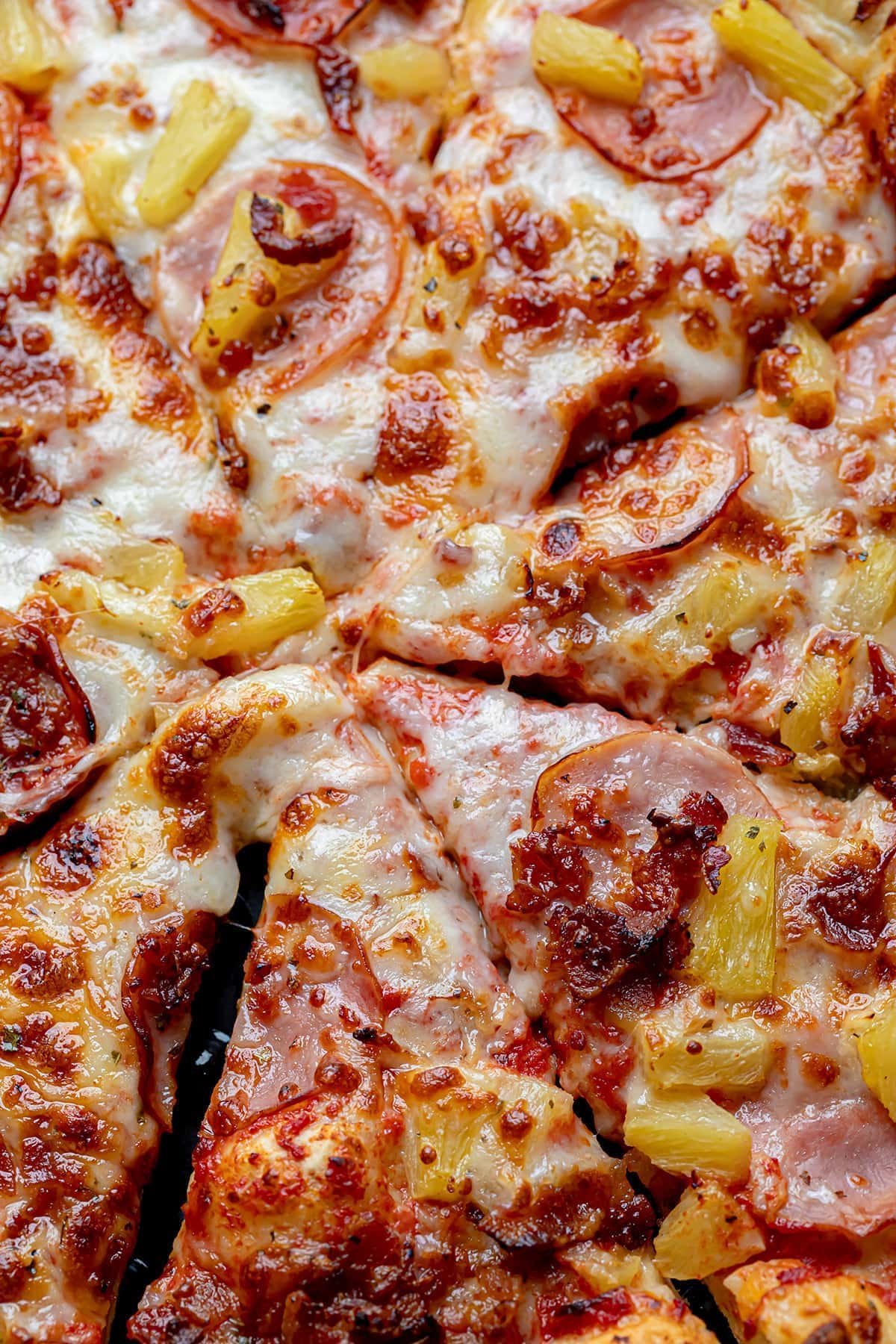 We also use it for reheating french fries. Have you ever gotten home with a bag of fries just to find out they got cold and limp on the drive home? Just reheat them in your air fryer for hot, crispy fries in just a few minutes.
Preheat your unit to 350 degrees F. Check your manual first – some don't require it.
Place the leftover pizza, fries, chicken, etc in the basket and heat for 3-4 minutes. For fries and other smaller foods, shake the basket after a minute or two to get them to heat evenly.
Recipe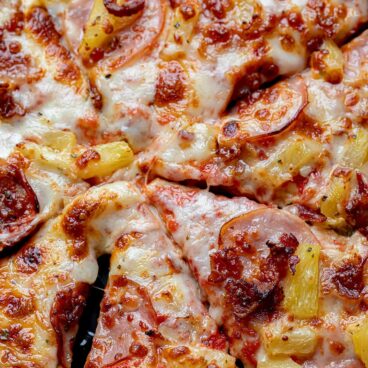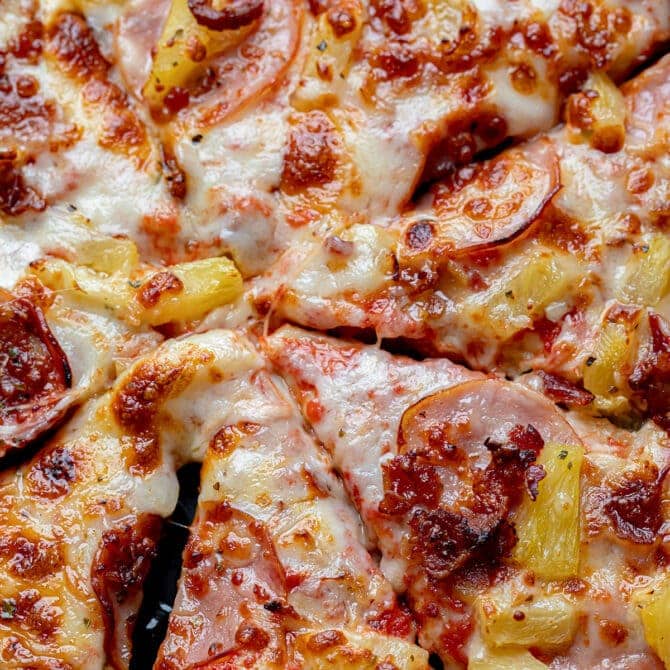 How to Reheat Pizza in the Air Fryer
How to reheat leftovers in your air fryer, like pizza, croissants, french fries and other fried foods.
Ingredients
2

slices of leftover pizza

or as many as will fit in the basket
Instructions
Preheat your air fryer to 350 degrees F. This may not be necessary – check your manual.

Place cold pizza slices in the basket of your air fryer, leaving space between so air can circulate.

Close the drawer securely and set the timer for 3-4 minutes. Open the drawer and check your pizza. If it's warmed to your satisfaction, remove it from the air fryer and enjoy.
Notes
Using this method, you'll get hot, melty cheese and a crisp but still chewy crust. 
Use this method for reheating all of your favorite snacks, like french fries, tater tots and other crispy potatoes, croissants and leftover french toast, and more.
Make sure to read your manual as times and temperatures can vary.
Nutrition
Serving:
1
slice
Calories:
285
kcal