The Best Sugar Cookie Recipe EVER
I have always enjoyed making sugar cookies, and not just at Christmas time. They are the perfect cookie for any time of the year! They are perfect for kids' parties as the decorating can become not only an activity during the party, but a party favor. I always do this for Christmas parties, but I've done it a few years for Valentine parties as well. I'm sharing with you today my go-to recipe for the easiest and best sugar cookies ever!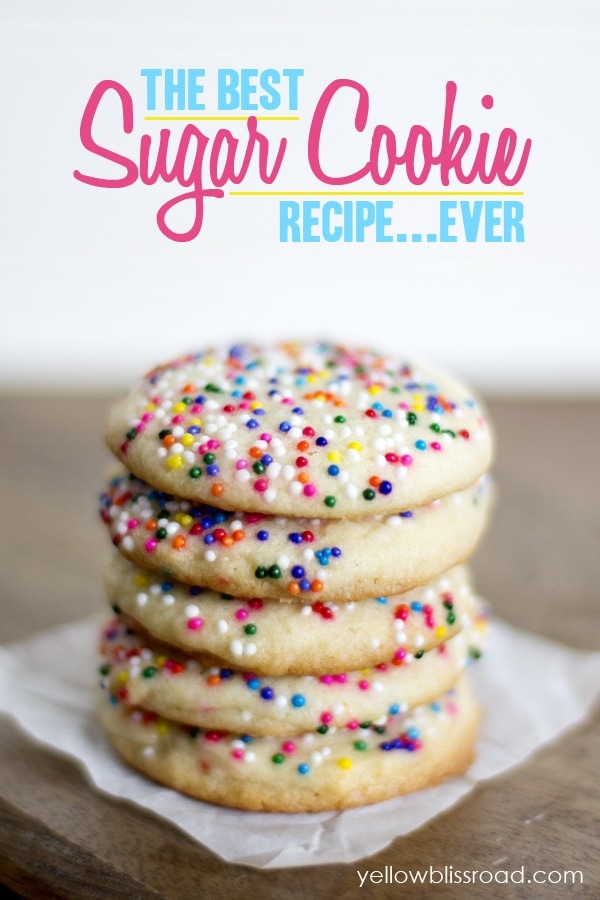 We love to make this recipe all year long. It's from my longtime friend Betty. Betty Crocker that is. Like most popular cookie types, there are a ton of recipes out there, all claiming to be the best. Of course, you will have to be the judge of that, but truly I love this recipe and will never change it! It's perfect just like it is. The cookies are light and fluffy and oh so tasty.
This recipe came from my Betty Crocker cookbook that I received as a gift nearly – ahem – 18 years ago when I moved into my first apartment. It's literally the only cookbook I've ever really used, and I keep it just for this recipe. Ok there are a few other recipes I like, but this one even has my notes in it. Do you have any cookbooks like that?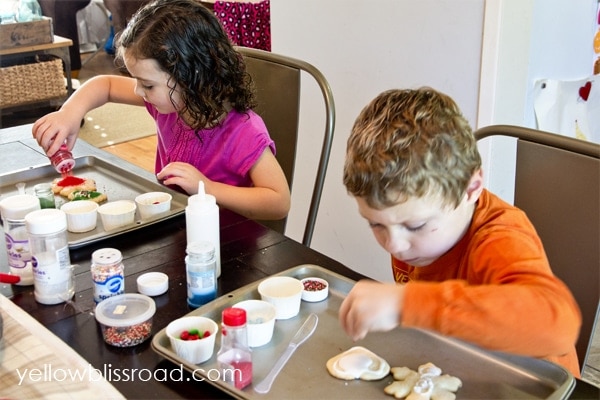 Of course my kids like the decorating part the best, but I have a secret – I'm not a fan of sugar cookies with frosting. I don't have much of a sweet tooth, unless it's really, really good chocolate, or chocolate chip cookies. Sugar cookies can be pretty sweet as it is, so I prefer to just add sprinkles. I have found that the best way to apply the sprinkles is BEFORE you put the dough on the cookie sheet. Scoop with a two tablespoon cookie scoop (like this one) and press into the sprinkles. Then release the dough from the scoop and turn it over onto the cookie sheet, pressing lightly.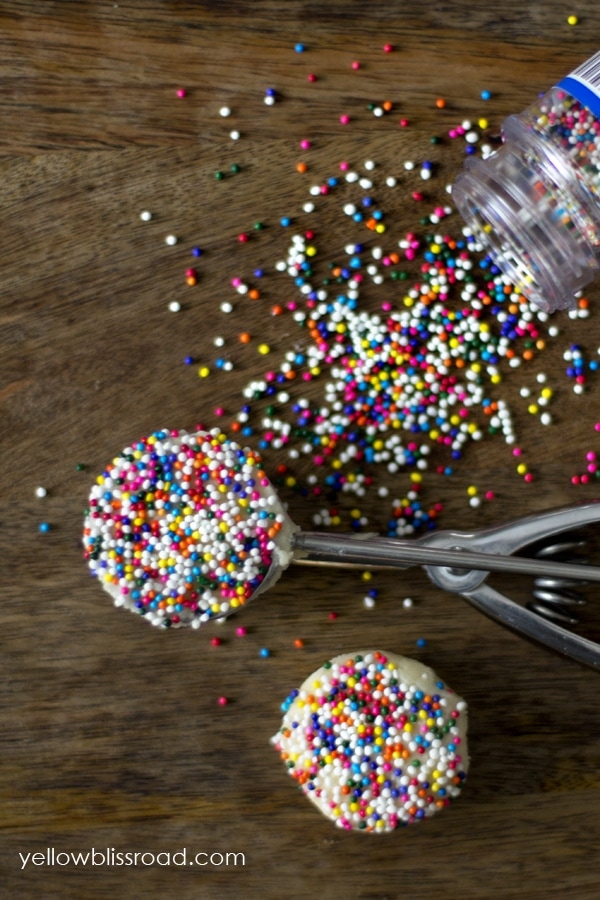 Of course this tip won't work if you're making cut-out cookies. But the recipe I'm sharing over at Lil' Luna today is definitely will – try my sugar cookies with Red Hots Glaze!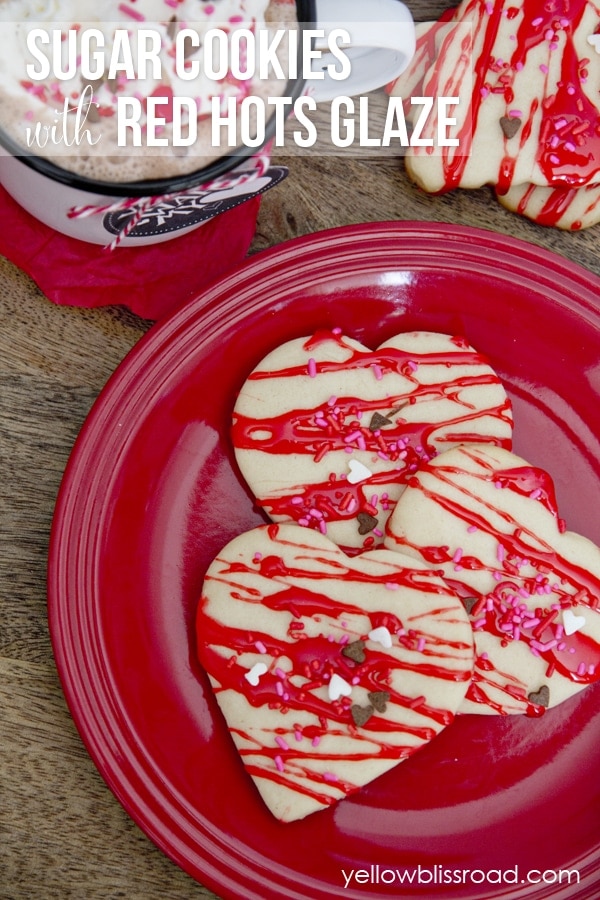 Anyway, this particular recipe is the best I've found so I thought you might enjoy it too!
 Want some more yummy cookie recipes? Try these: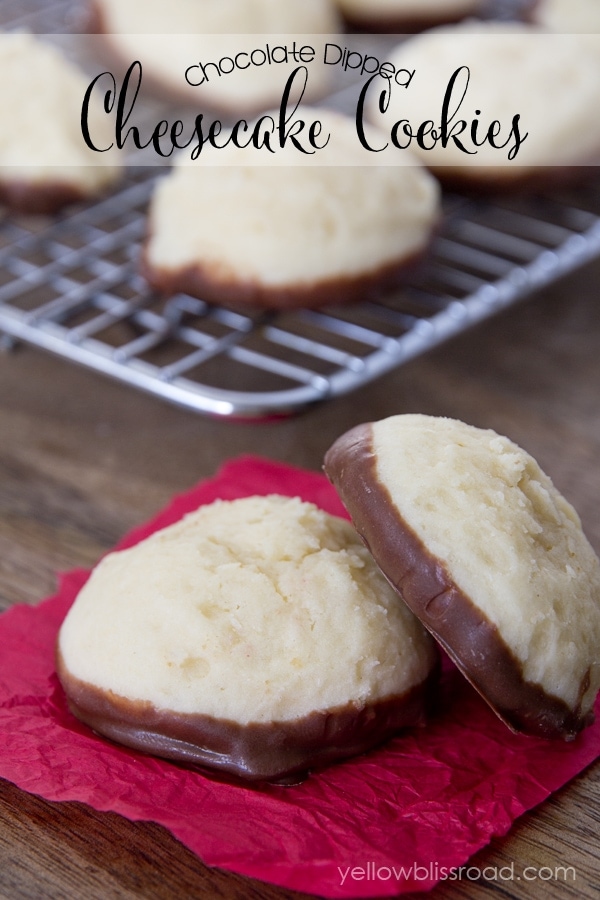 Chocolate Dipped Cheesecake Cookies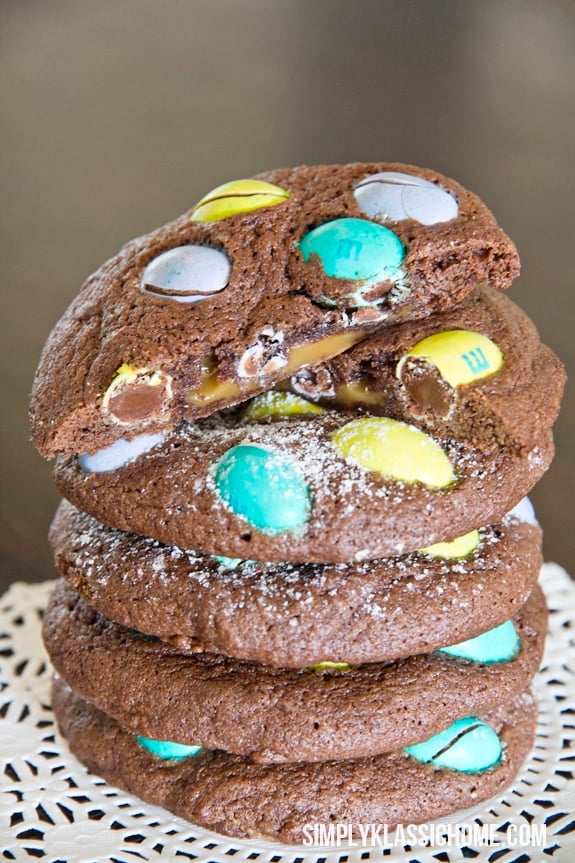 Caramel Stuffed Chocolate Cookies with Coconut M & Ms
If you've made this recipe, please come back and leave us a star rating or a comment below. Or, tag us on social media @yellowblissroad or #yellowblissroad for a chance to be featured.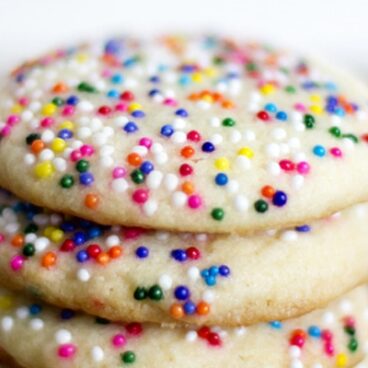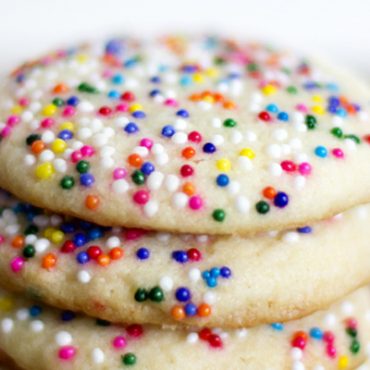 The Best Sugar Recipe EVER
A classic, soft and chewy sugar cookie recipe.
Ingredients
1 1/2

cups

powdered sugar

1

cup

butter or margarine

room temperature

1 1/2

teaspoon

vanilla

1

egg

room temperature

2 1/2

cups

all-purpose flour

1

teaspoon

baking soda

1

teaspoon

cream of tartar*

* If you don't have cream of tartar on hand

you can replace the last three ingredients (flour, baking soda, cream of tartar) with self rising flour.
Instructions
In a large bowl or your stand mixer, mix butter, sugar, egg and vanilla.

Stir in the flour, baking soda, and cream of tartar, just until combined.

Cover and refrigerate for at least thirty minutes.
For cut-outs:
Roll chilled dough onto a lightly floured surface to about ¼ inch thick. Cut out desired shapes and place 2" apart on an ungreased cookie sheet. Bake in a preheated 375 degree oven for 7-8 minutes. Allow to cool a couple of minutes before transferring to a wire rack to cool completely.
For drop cookies:
Using your hands or a cookie scoop, roll dough into two inch balls. Roll in granulated sugar or dip in sprinkles (optional) and place on a cookie sheet about 2-inches apart. Press down lightly with the palm of your hand. Bake in a preheated 375 degree oven for 7-8 minutes. Allow to cool a couple of minutes before transferring to a wire rack to cool completely.

Frost with your favorite icing recipe. Mixing powdered sugar and water works well to create a nice glaze that will harden at is sits. Just add water to the powdered sugar until it's a consistency you like.