Looking for some delicious ways to cook up boneless chicken thighs? I've put together a collection of 19 boneless chicken thigh recipes using my favorite cut of chicken!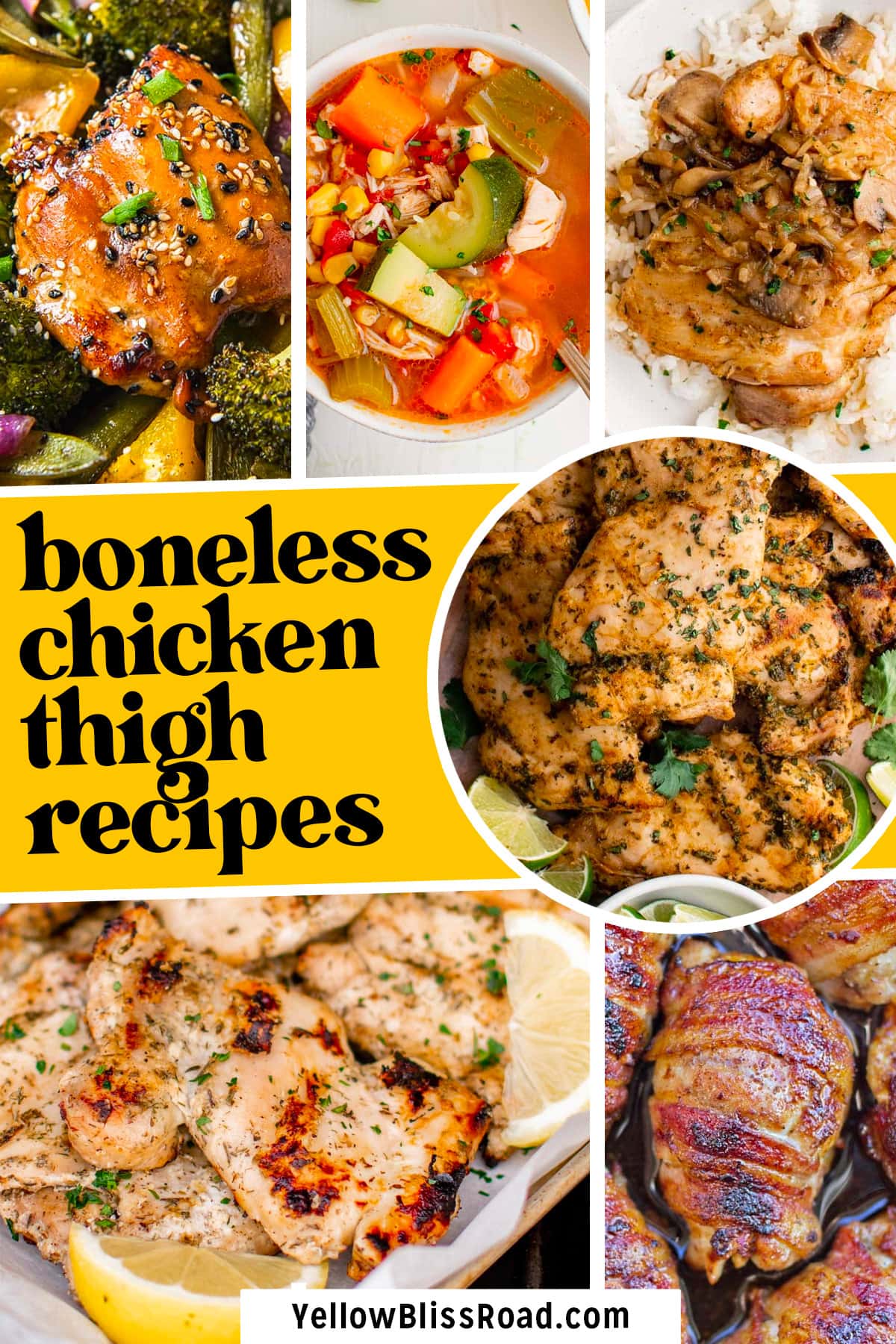 Boneless Chicken Thighs are super flavorful and hard to mess up. They cook in about 25 minutes and can handle a variety of flavors, plus they are pretty budget friendly.
You can use them in place of white meat in lots of different recipes, like my Teriyaki Chicken Bowl or throw them on the grill or in the air fryer. Most of these boneless chicken thigh recipes can be made in less than 45 minutes, making them perfect for a busy weeknight.
So let's dive into these recipes for boneless chicken thighs!
Pin this recipe for later!
How Long Do Boneless Chicken Thighs Take To Cook?
As with any cut of meat, the length of time it takes to cook chicken thighs will vary by size and weight. It's all about the internal temperature.
Chicken in general should be cooked to a temperature of 165℉. Keep a digital meat thermometer handy so you don't accidentally overcook it. Because chicken thighs have a higher fat content, they stay juicy even if you go a little over.
Of course it also depends on the temperature you're cooking them at. Chicken cooked at 375℉ will take longer than chicken cooked at 425℉. Here's a quick overview:
350℉: 35 minutes
375℉: 30-35 minutes
400℉: 25-30 minutes
425℉: 20-25 minutes
Remember that the length of time needed to cook boneless thighs can vary by size and weight, so cook times are approximate. Keep a digital meat thermometer handy – I promise you'll never regret spending that $14!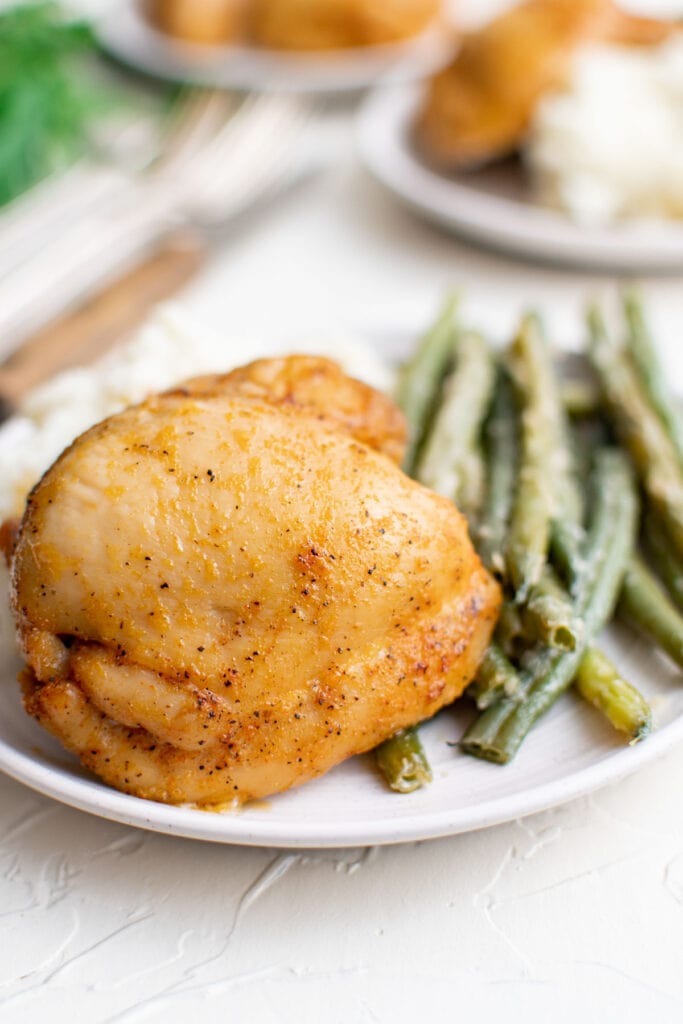 Boneless Chicken Thigh Recipes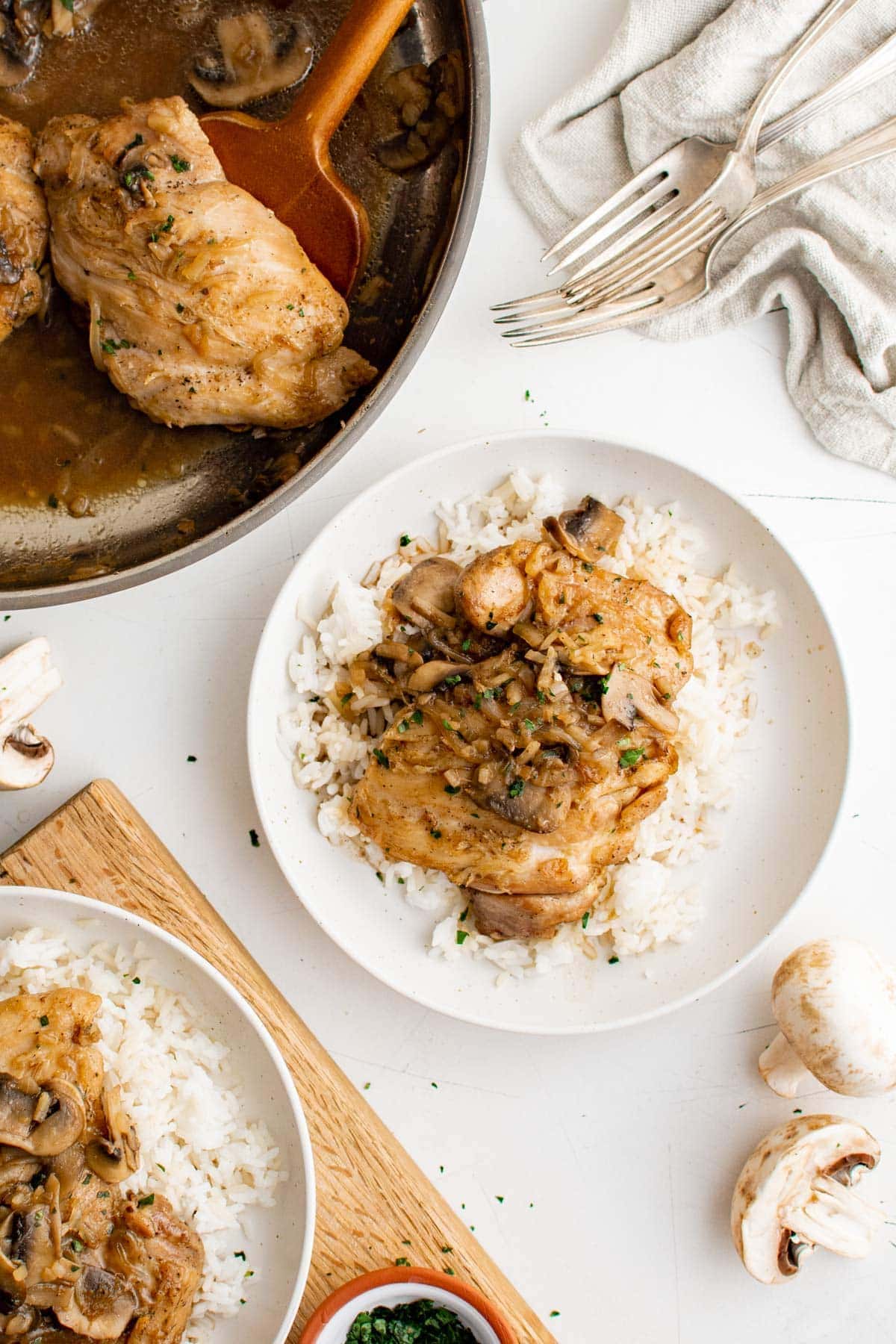 Easy Boneless Chicken Thigh Swaps
Each of these recipes calls for either bone-in thighs or boneless chicken breasts, but can easily be swapped with boneless thighs.
If you've made any of these recipes, please come back and let us know! Or, tag us on social media @yellowblissroad or #yellowblissroad for a chance to be featured.