This Chicken Parmesan Baked Ziti is a quick and easy meal to whip up on a busy weeknight, and still classy enough for Sunday dinner.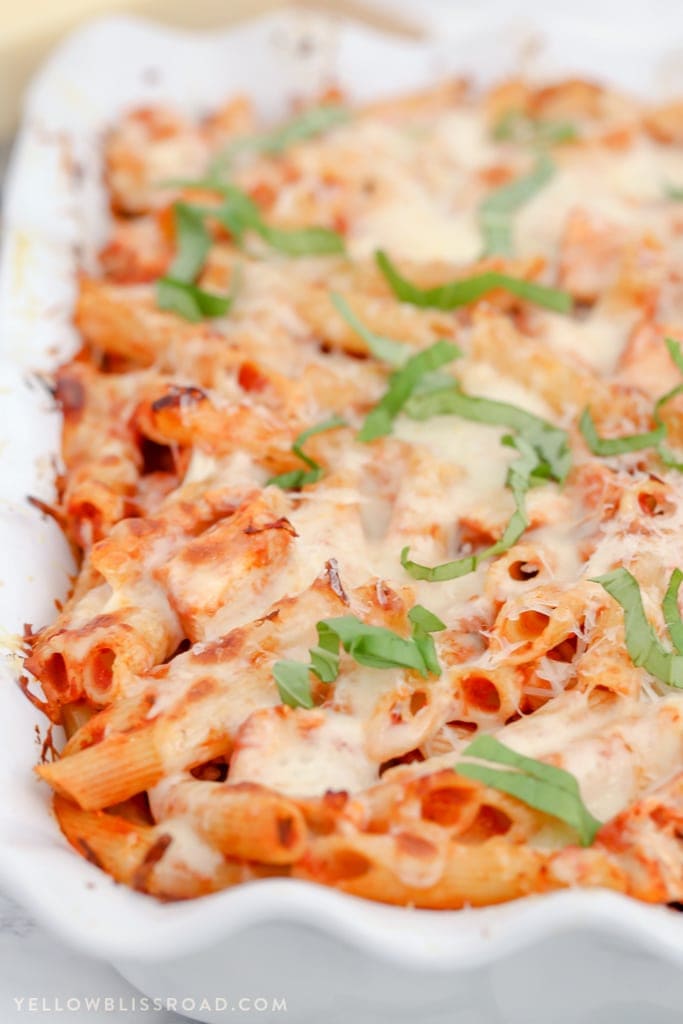 If food is love then this pasta is the Tom Hanks and Rita Wilson of the food world. Tender pasta, flavorful chicken, sweet basil and tangy Parmesan, all married together in a delicious casserole type dish that will have your family screaming for more.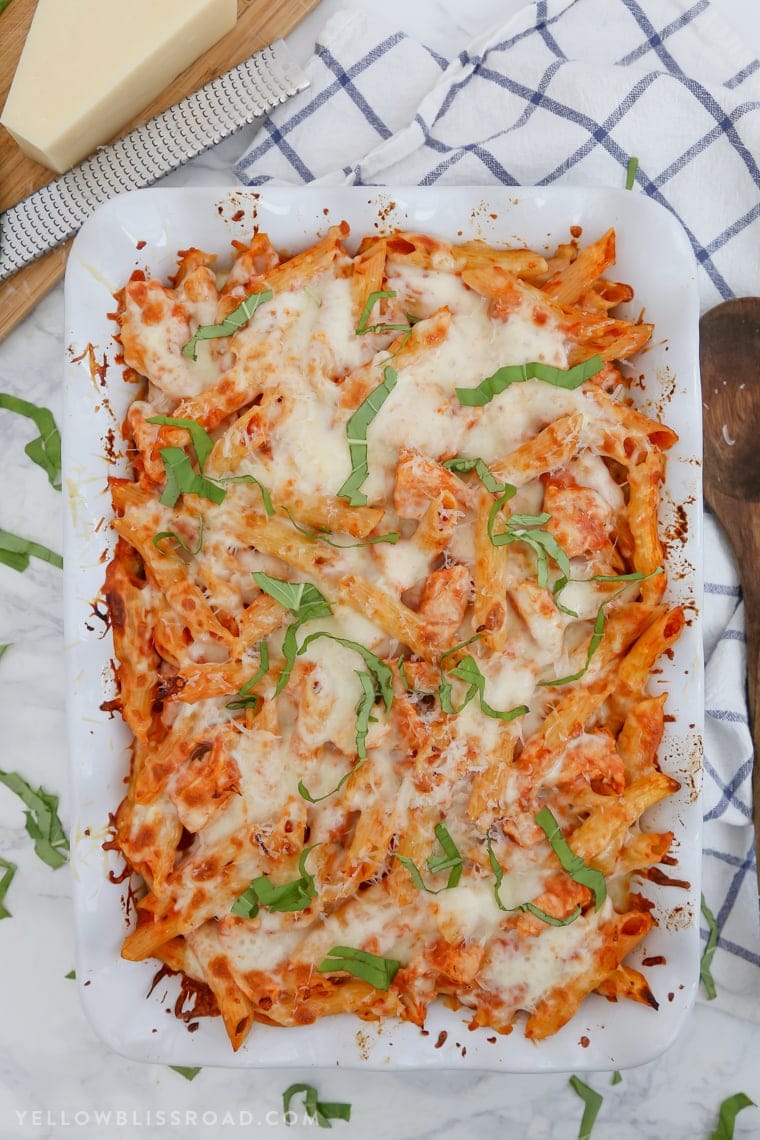 I love when all you really have to do to make dinner is cook up some pasta and chicken in the most basic of ways and toss it in a casserole dish with some cheese and sauce and it comes out as this. Easy is my favorite kind of food.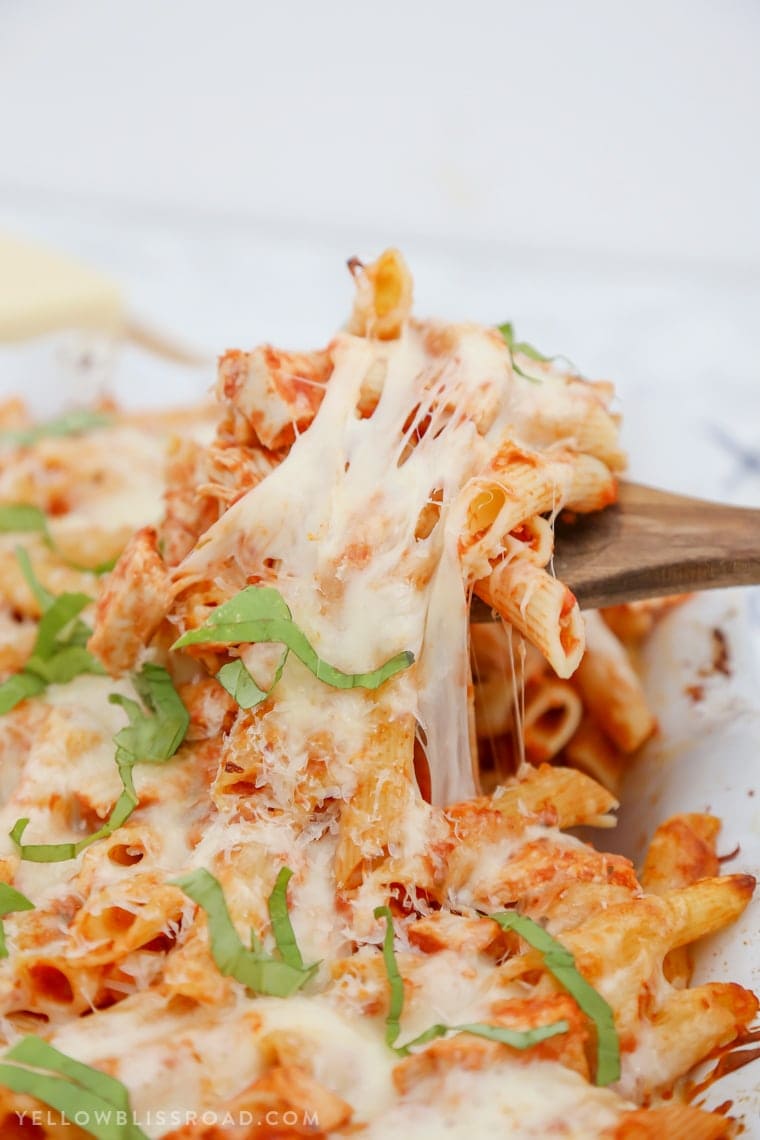 So cook up some pasta, ziti (penne) to be exact and cook up some chicken by broiling, boiling or slow cooking. You could even take the super easy route and cut up about half of a rotisserie chicken. Toss that with a jar of your favorite marinara or spaghetti sauce and layer it in a casserole dish with some Mozzarella, Parmesan and fresh basil. That's right, it's just 6 ingredients, too!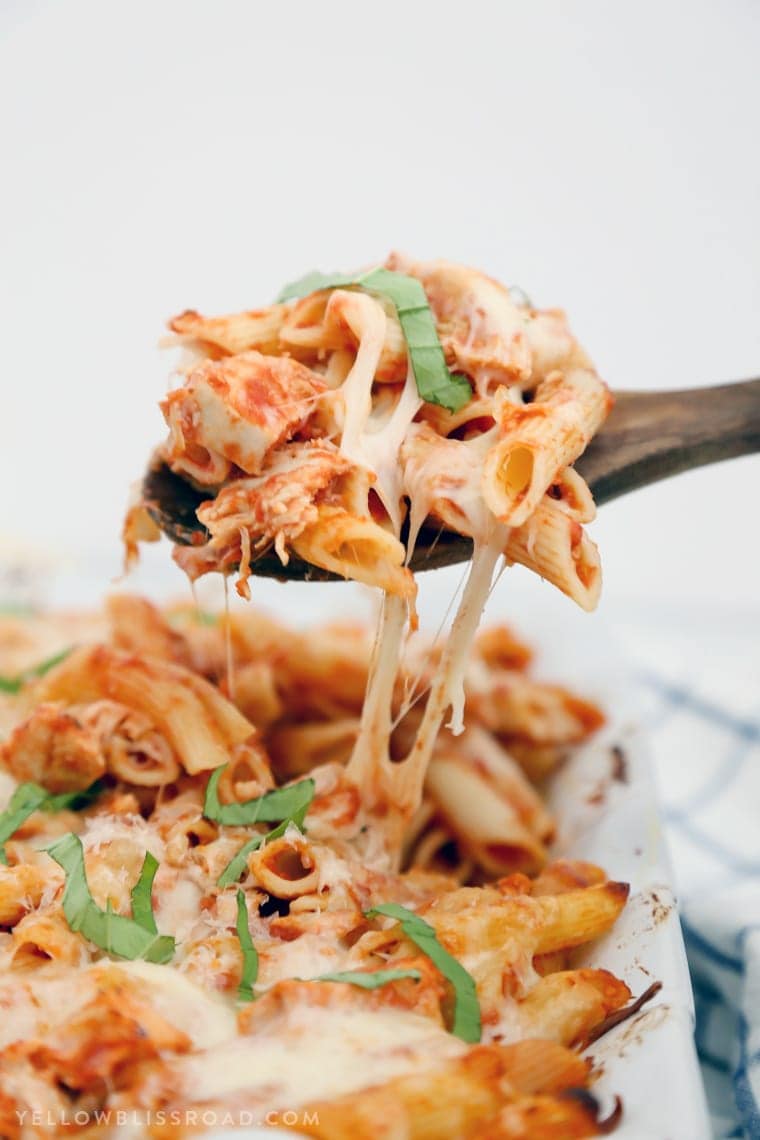 My kids took the leftovers to school for two days since we had so much leftover. They were actually sad when our Chicken Parmesan Baked Ziti was all gone and are already asking me to make it again!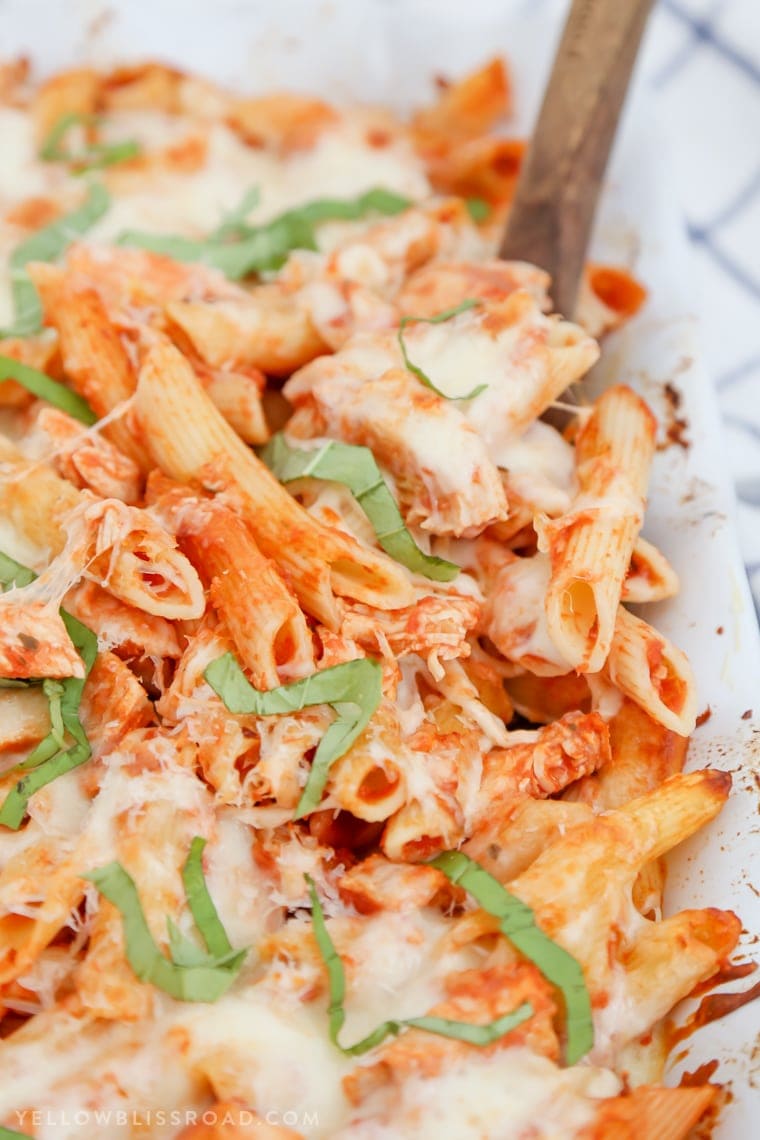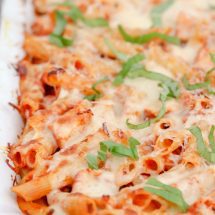 Ingredients
1 pound chicken breast 2 small breasts
16 ounces Ziti or Penne pasta
1 24- ounce jar Marinara or spaghetti sauce
1 1/2 cups fresh grated Mozzarella cheese
1/2 cup fresh grated Parmesan cheese
8-10 leaves fresh basil roughly chopped
Instructions
Spray a large 13-inch rectangle baking dish with nonstick cooking spray and set aside.

Cook pasta in salted boiling water according to package directions.

Meanwhile, cut the chicken breasts into bite-sized pieces and season with salt and pepper. Heat a large skillet over medium-high heat and add a tablespoon of olive oil. Cook chicken, turning once, until browned and no longer pink inside. Cut chicken into even smaller pieces, if desired. Stir in pasta and sauce.

In the baking dish, spoon half of the pasta mixture, evenly covering the bottom of the dish. Sprinkle half of the cheeses over the pasta, then half of the chopped basil. Spoon the remaining pasta mixture into the dish evenly. Top with remaining Mozzarella cheese (reserve the remaining Parmesan and basil for later).

Bake in a 375 degree oven for 20-25 minutes or until cheeses are melted and golden. Remove from the oven and sprinkle Parmesan and basil on top.

Serve warm.
For more easy dinner recipes try these: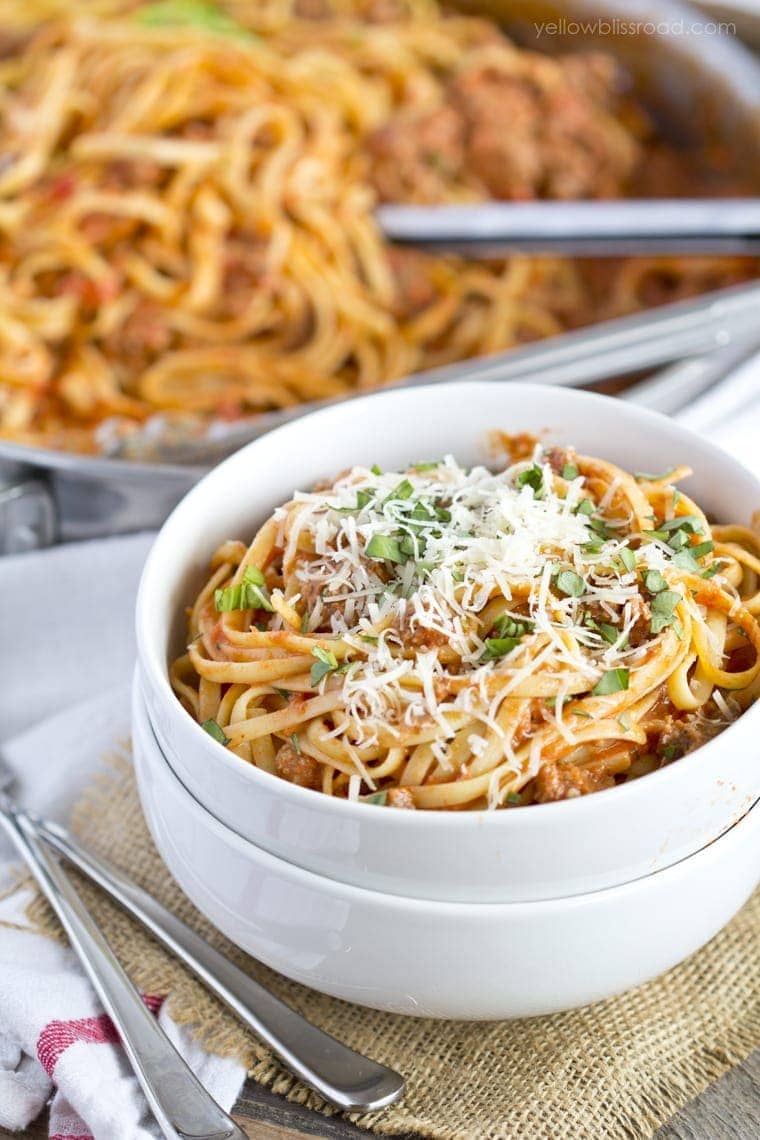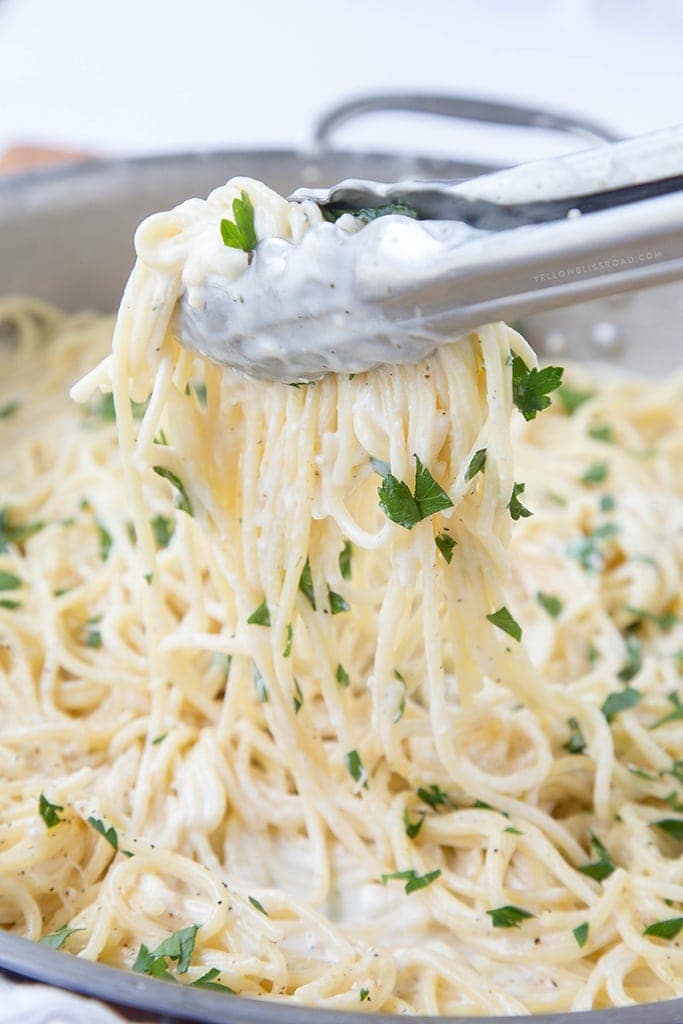 Italian Chicken and Vegetables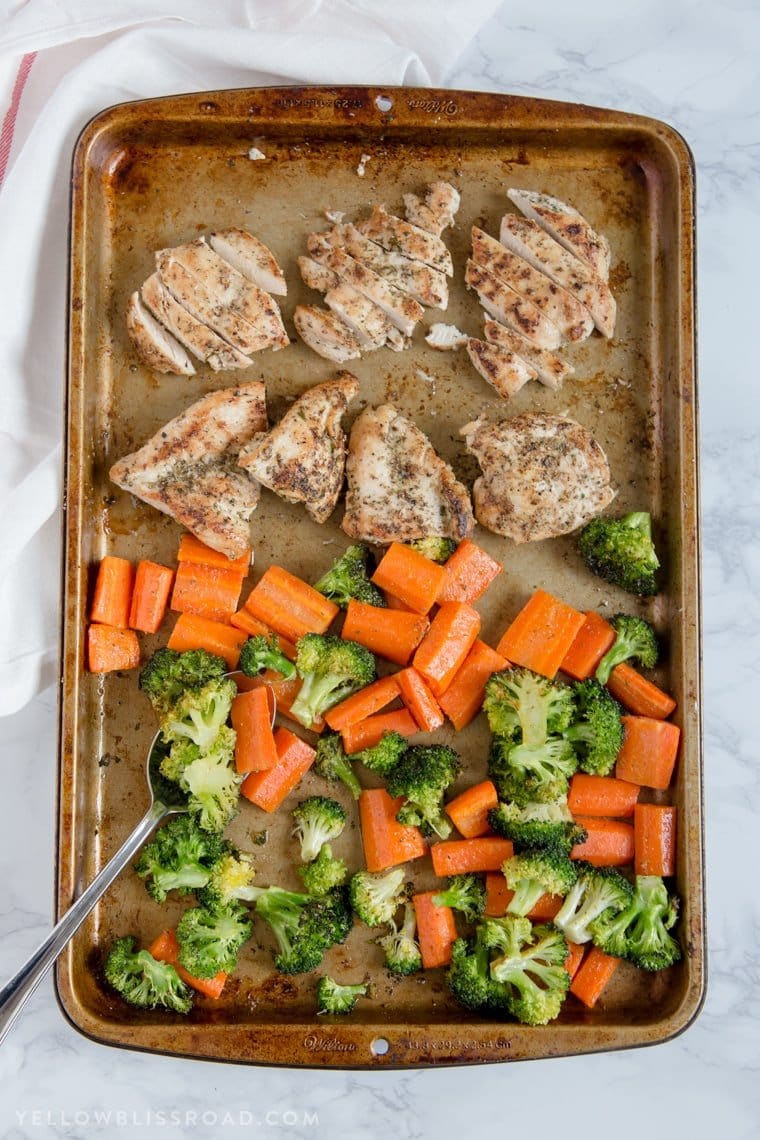 One Pan Tomato and Basil Chicken Linguine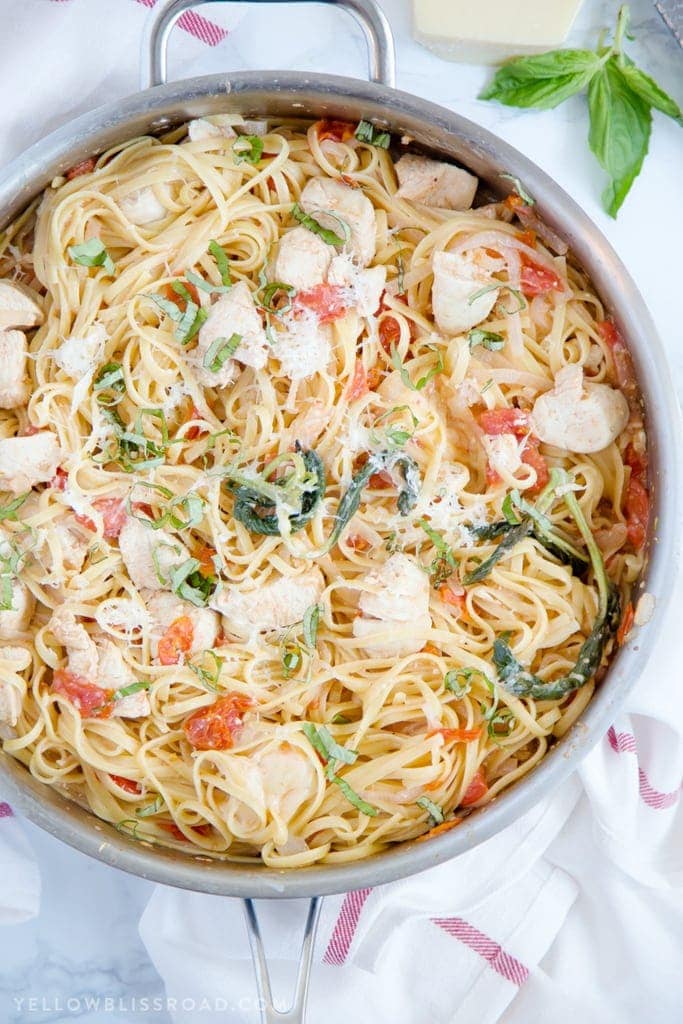 For all dinner recipes go HERE and for the Recipe Index go HERE.
Hi! I'm Kristin, the creative mind behind Yellow Bliss Road where you will be inspired by tons of easy to follow recipes, lots of free printables, and a little sprinkling of life thrown in for good measure.