With November halfway through and December rapidly approaching it's time to prepare for Christmas. What better way to prepare for Christmas than with this DIY Advent Calendar?
The set is in black and white, so you can dress it up with color to match your holiday decor theme, or print on colored paper. I chose an eclectic theme for the envelopes – they are numbered 1-24 but the numbers are all different styles.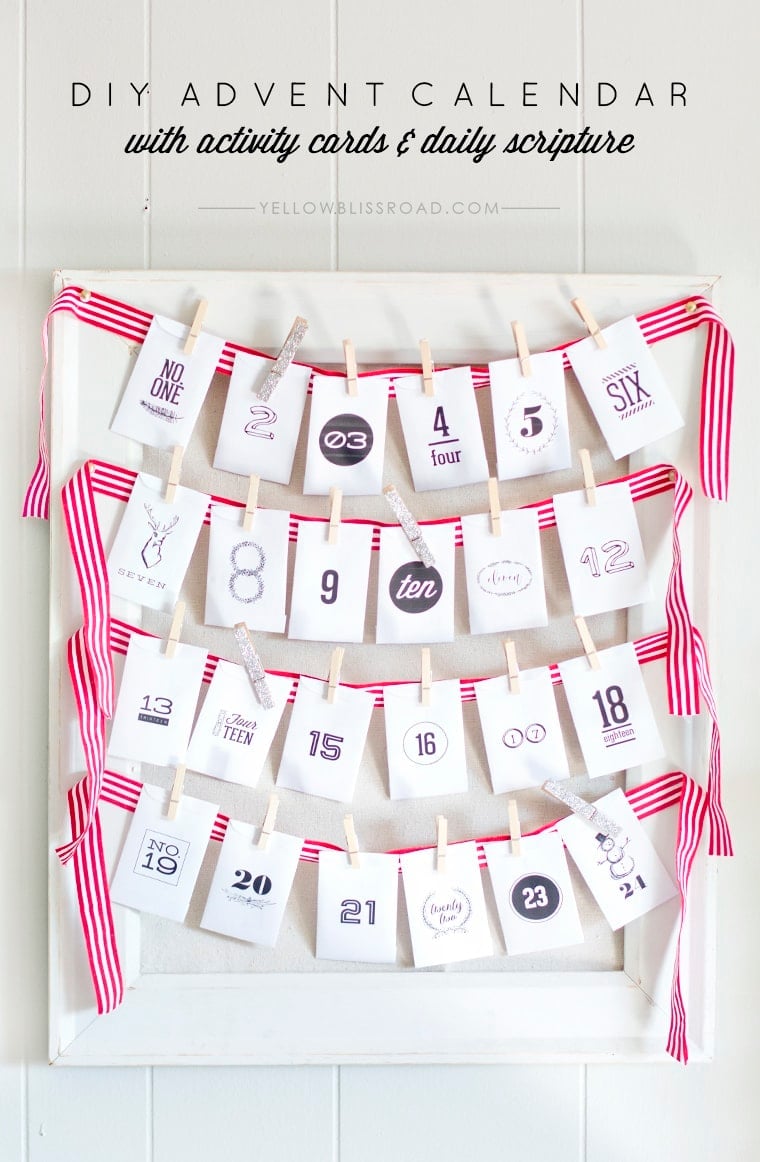 Included in this set: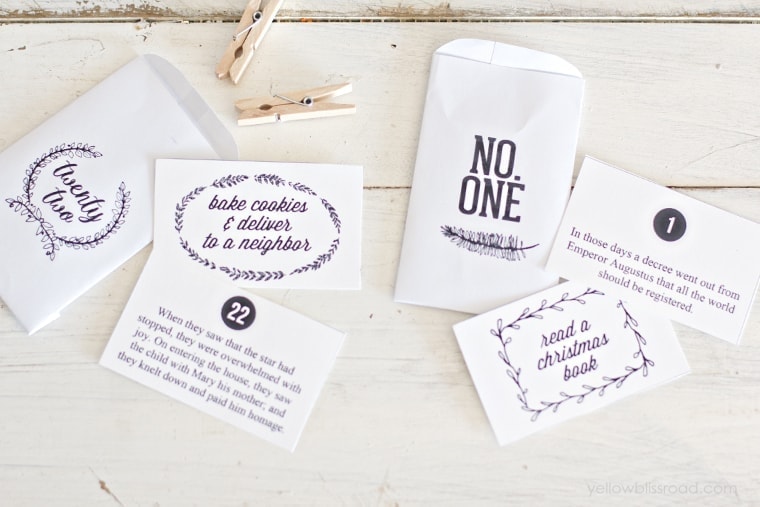 Printable Envelopes
This is the DIY part. You just cut them out, fold and glue together – super easy. Directions on how to assemble the envelopes are in THIS POST.
Printable Activity Cards
There are cards with over 20 different suggestions for holiday family activities and there are also blank cards so you can make up your own based on your family traditions.
Printable Scripture Cards
This is my favorite part of the set. There are 24 cards with pieces of scripture that depict the Christmas story (NRSV). Use them with the activity cards or separately just on their own.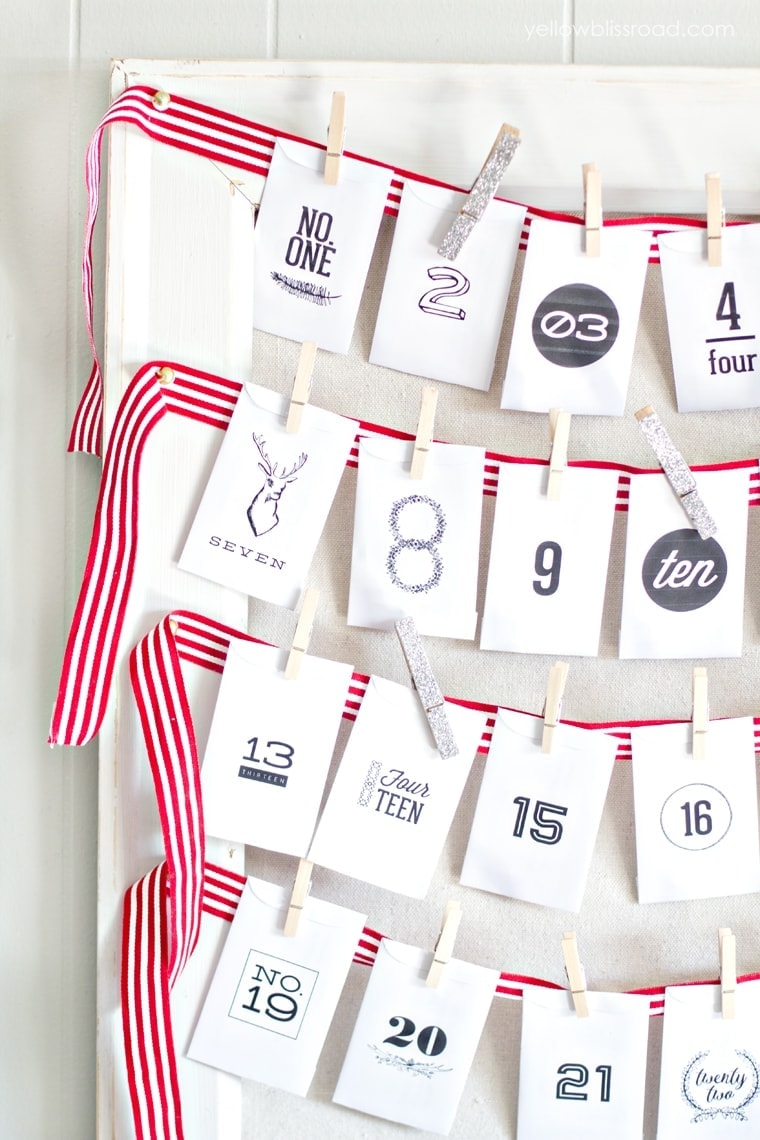 I can't wait to start using this set, and I know my kids will be really excited about it!
DOWNLOAD ADVENT ENVELOPES HERE
Here are some more Christmas printables you might like:
Pottery Barn Knock Off Printable
For all Christmas printables go HERE and for all Christmas go HERE.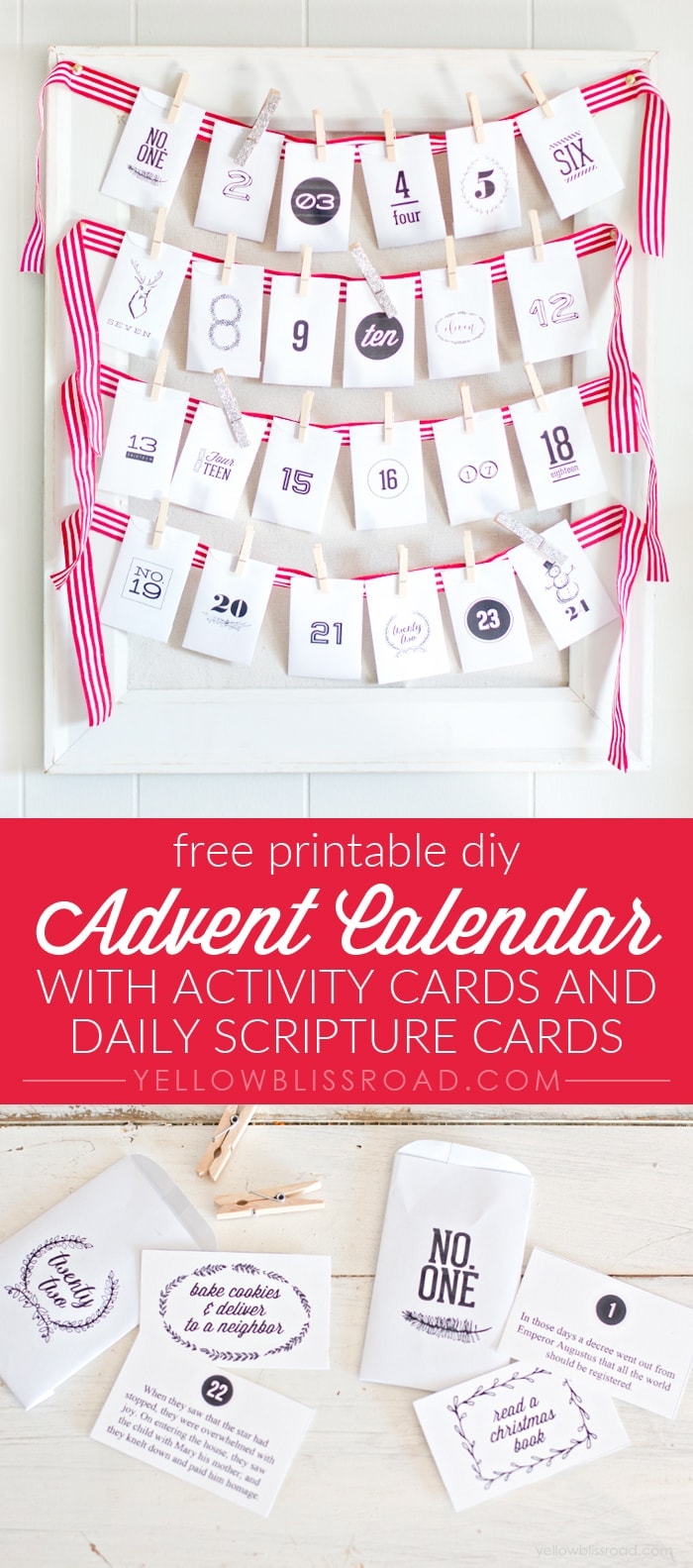 Hi! I'm Kristin, the creative mind behind Yellow Bliss Road where you will be inspired by tons of easy to follow recipes, lots of free printables, and a little sprinkling of life thrown in for good measure.