This Easy Ground Beef & Noodle Stir Fry is the perfect 20 minute weeknight meal! It's quick, it's tasty and it's a good way to use up leftover veggies and meats and customize it to your personal taste.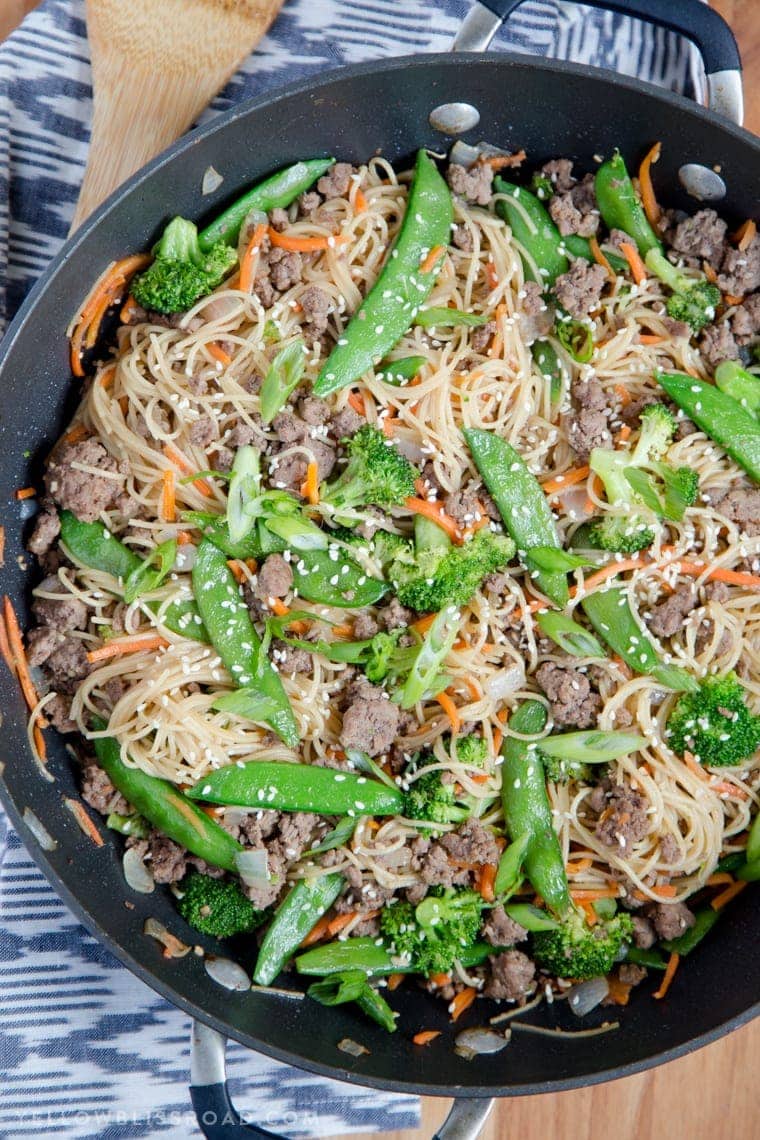 Stir fry is something we do a lot of in our house. It's an excellent way to use up veggies and meats that we have leftover. Often times we'll make fried rice because we always seem to have rice leftover, but this time I decided a noodle stir fry was in order as a way to use up some leftover broccoli and carrots.
Chicken or pork would also be delicious with this meal, and a variety of veggies, like bell peppers or zucchini; anything that lends itself to that delicious Asian flavor profile.

MY LATEST VIDEOS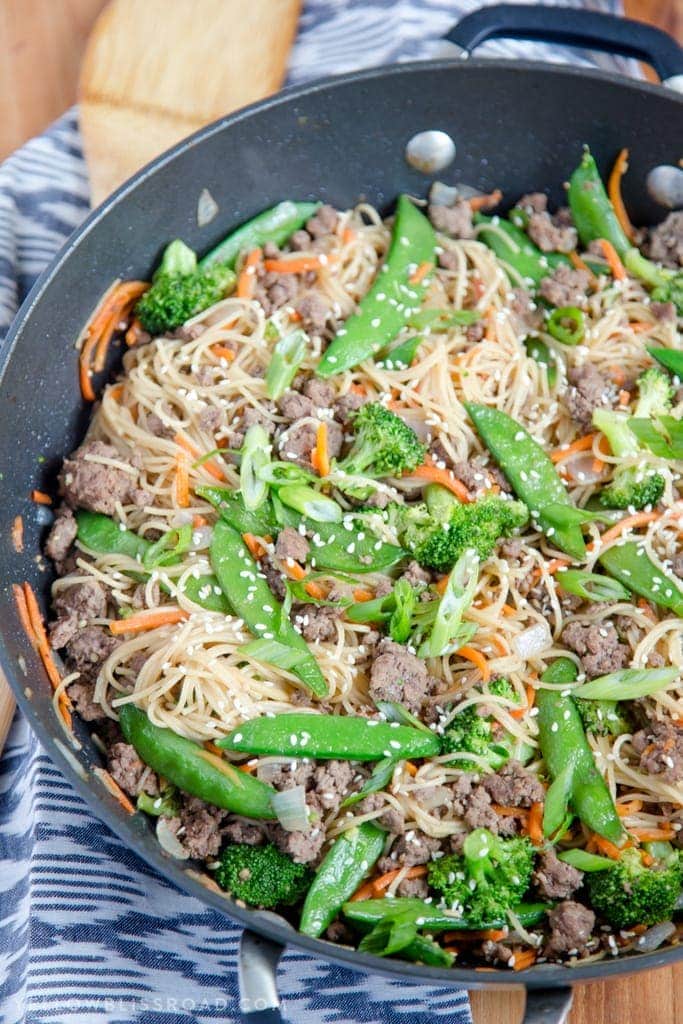 This Easy Asian Style Beef & Noodle Stir Fry really couldn't be easier to make. The beef and onions are cooked together while the pasta boils. I used the thinner angel hair pasta since it works best in this kind of meal. You could swap out rice noodles, udon noodles or even spaghetti if you prefer. Once the meat is cooked, add the veggies and cook them for a few minutes to soften. You still want them to have a bit of crunch.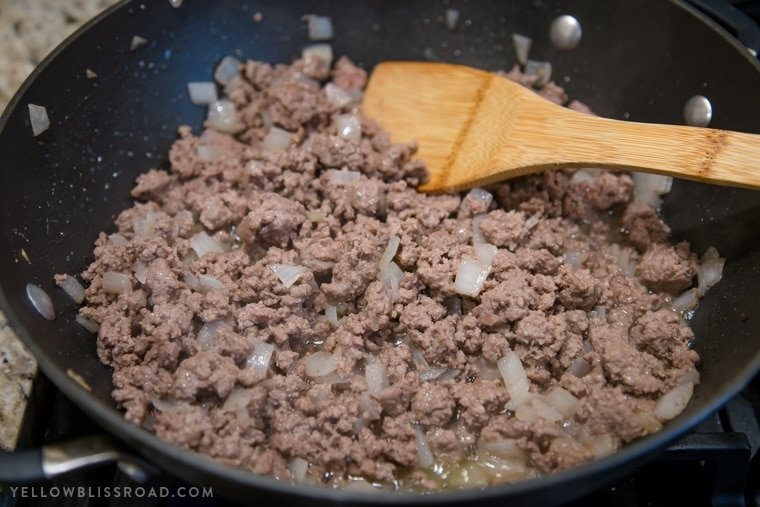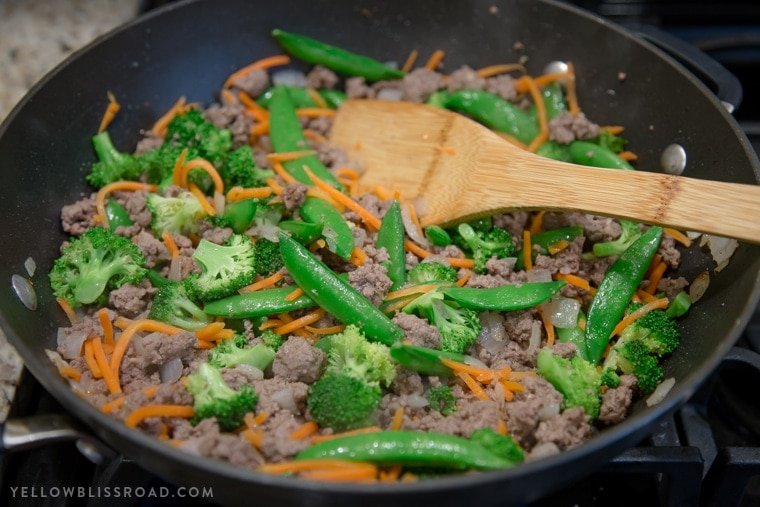 Finally a sweet, Asian style sauce of soy sauce, garlic, brown sugar and ginger is poured over the beef and noodles in the pan and everything is tossed together to coat. That's it! Just about 20 minutes is all it takes and dinner is on the table.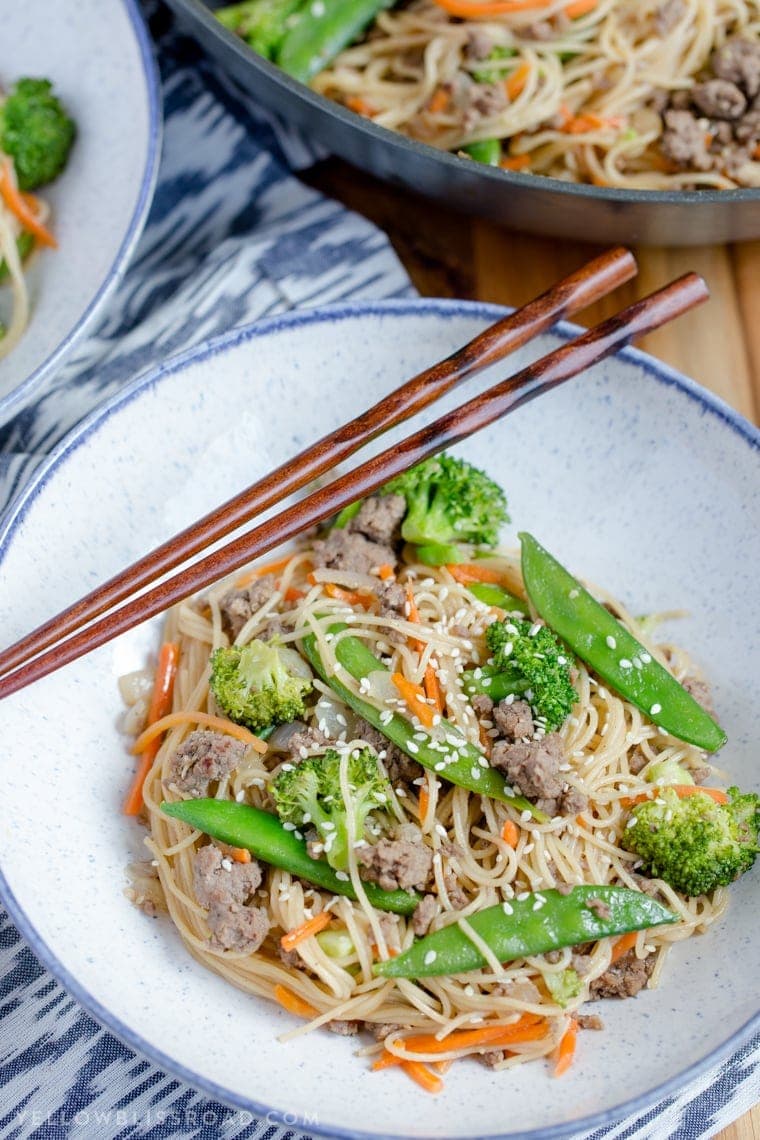 Ground Beef & Noodle Stir Fry
Prep
Cook
Total
Yield 4 -6 servings
Ingredients
Olive oil
1/4 cup soy sauce
2 tablespoons brown sugar
2 tablespoons rice wine vinegar
1/2 teaspoon ground ginger
4 garlic cloves, minced (about 2 tablespoons)
1 small onion, cut into bite sized pieces
1 pound extra-lean ground beef
1 cup shredded carrots
2 cups broccoli florets, cut into small, bite sized pieces
1 cup sugar snap peas or snow peas
8 ounces angel hair pasta, broken in half and cooked
2 tablespoons sesame seeds for garnish (optional)
Sliced green onions for garnish (optional)
Sriracha, for heat (if desired)
Instructions
Whisk together 1 tablespoon olive oil soy sauce, brown sugar, rice wine vinegar, garlic, ginger and sesame seeds and set aside.
Heat 1 tablespoon olive oil in a large skillet or wok over medium-high heat. Add onion and cook for a minute or two until they start to turn translucent. Add ground beef. Season with salt and pepper and cook, breaking up the beef into small pieces as you go, until meat is fully cooked and no longer pink; about 6-8 minutes. Drain grease from the pan. (I use paper towels for this step to just soak up the grease. It's ok to leave some behind for flavor).
Stir in the carrots, snap peas and broccoli and cook until soft, about 2-3 minutes.
Stir in the noodles and sauce mixture and toss to coat and heat through; about 2-3 minutes.
Serve immediately, garnished with sliced green onions and toasted sesame seeds, if desired.
adapted from Damn Delicious.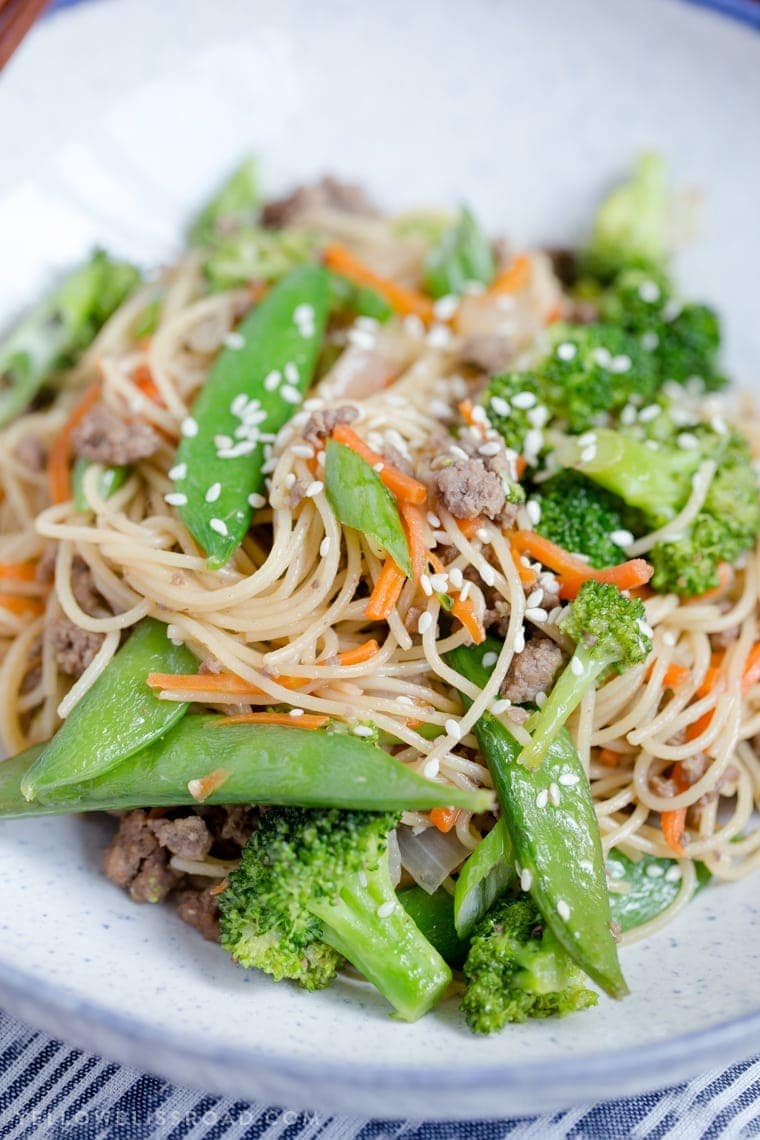 For more easy weeknight meals, try these: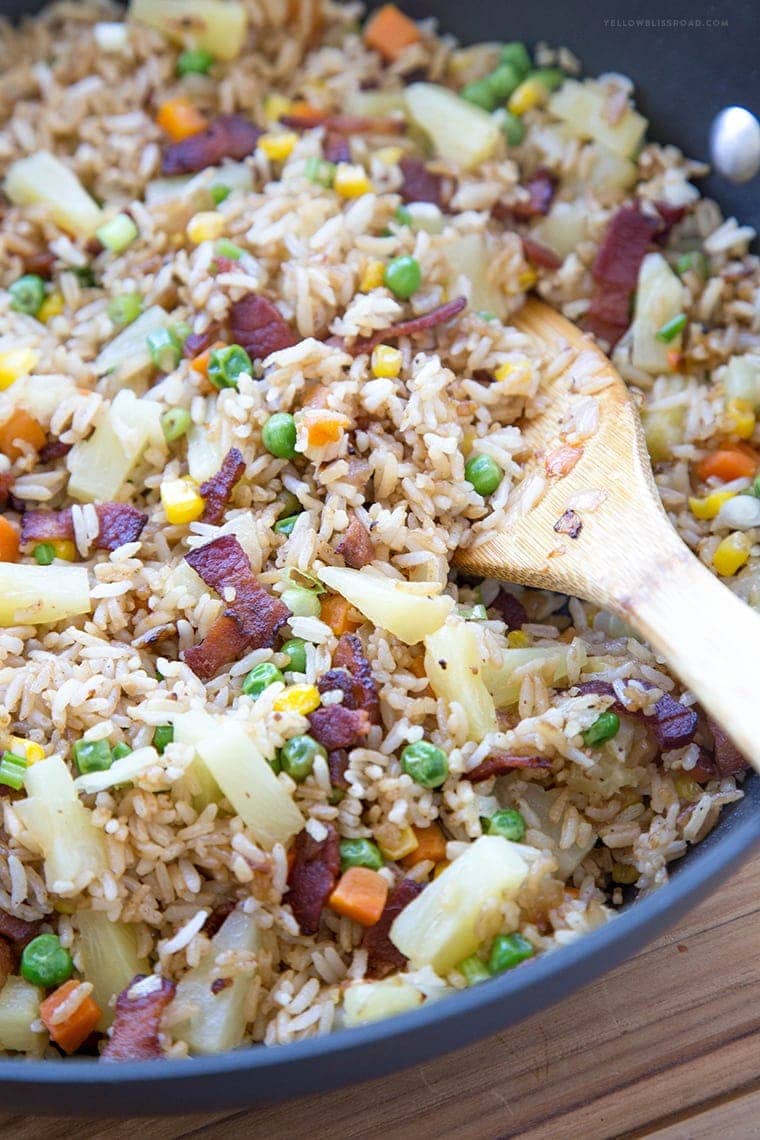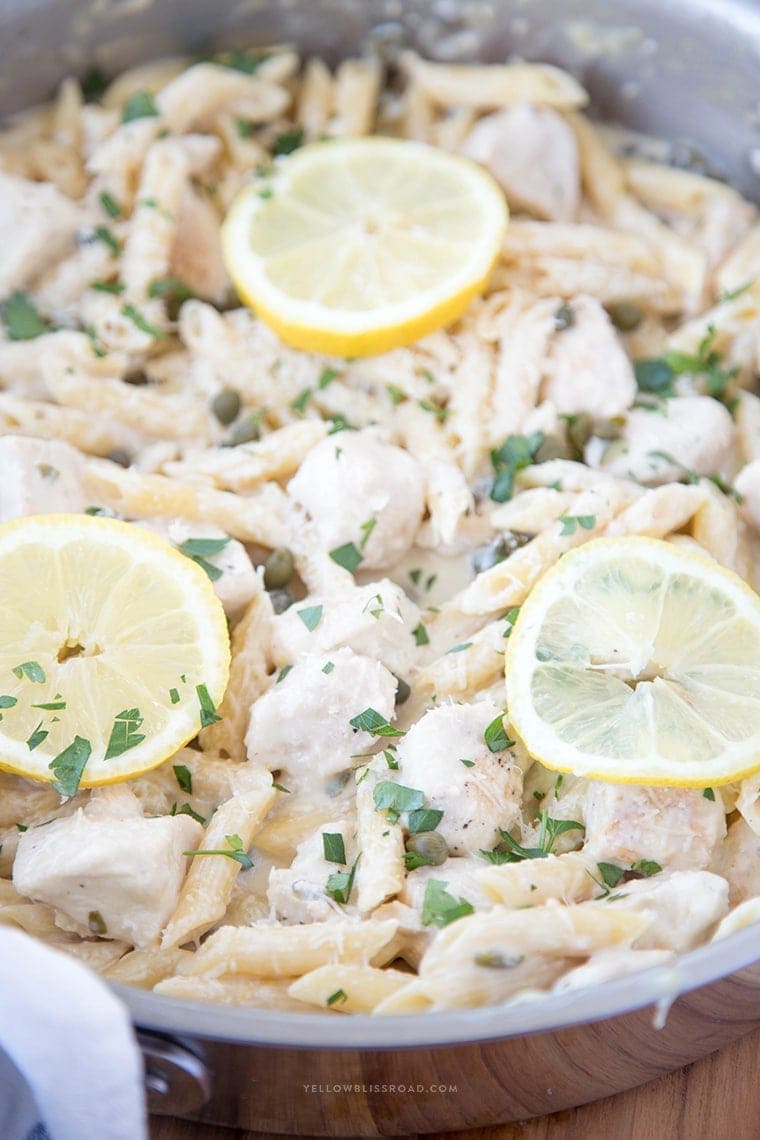 Slow Cooker Garlic and Brown Sugar Pork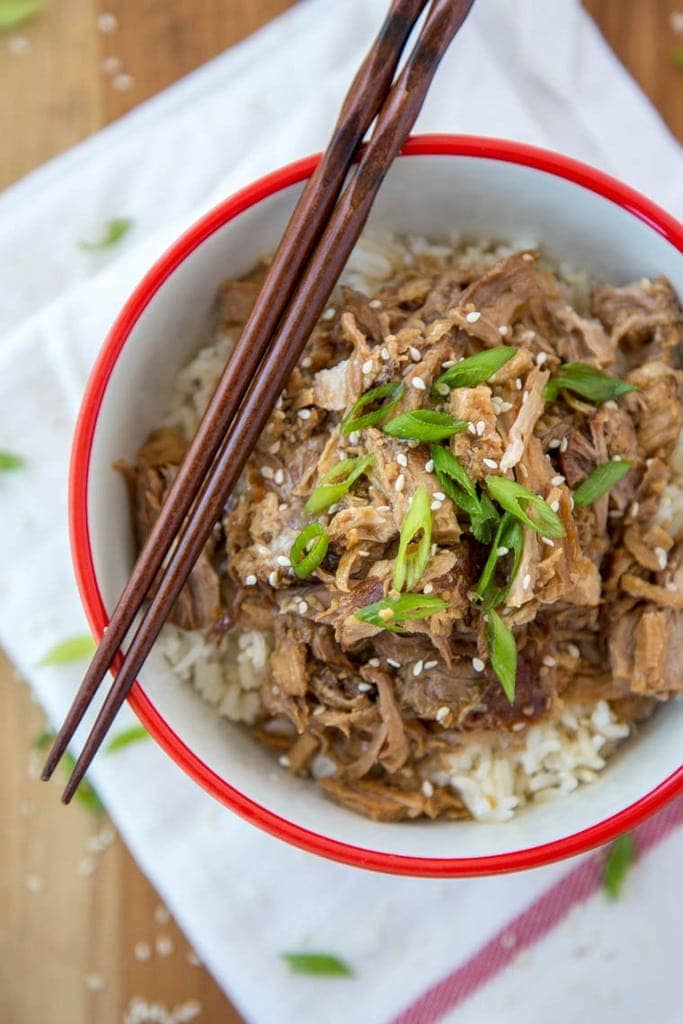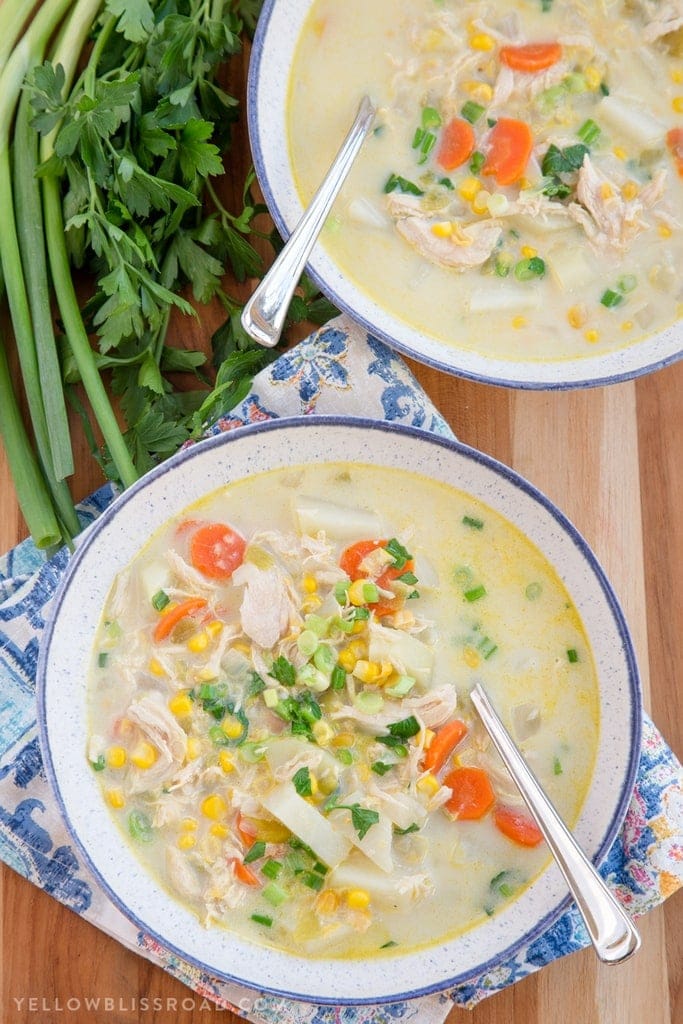 For all dinner recipes go HERE and for the Recipe Index go HERE.
Hi! I'm Kristin, the creative mind behind Yellow Bliss Road where you will be inspired by tons of easy to follow recipes, lots of free printables, and a little sprinkling of life thrown in for good measure.