This Hamburger Soup is hearty and delicious, with a rich, flavorful broth. It takes less than 30 minutes from start to finish, making it a perfect busy weeknight meal solution.
*This recipe was originally posted in 2011.
It's funny how some things change and some just stay exactly the same, isn't it? This particular recipe is one of those always popular, never-changing kinds of recipes. My ability to photograph food however, has definitely changed. I'm almost embarrassed to leave this photo up but we'll just say it's for posterity sake. Hard to believe it's been 5 years since sharing this, one of my very first recipes, on the blog!

MY LATEST VIDEOS
I've been making this soup exactly the same for year. It's so easy and my kids gobble it up, and always ask for seconds. It's also a great meal for potlucks, soup suppers or for taking to a family in need.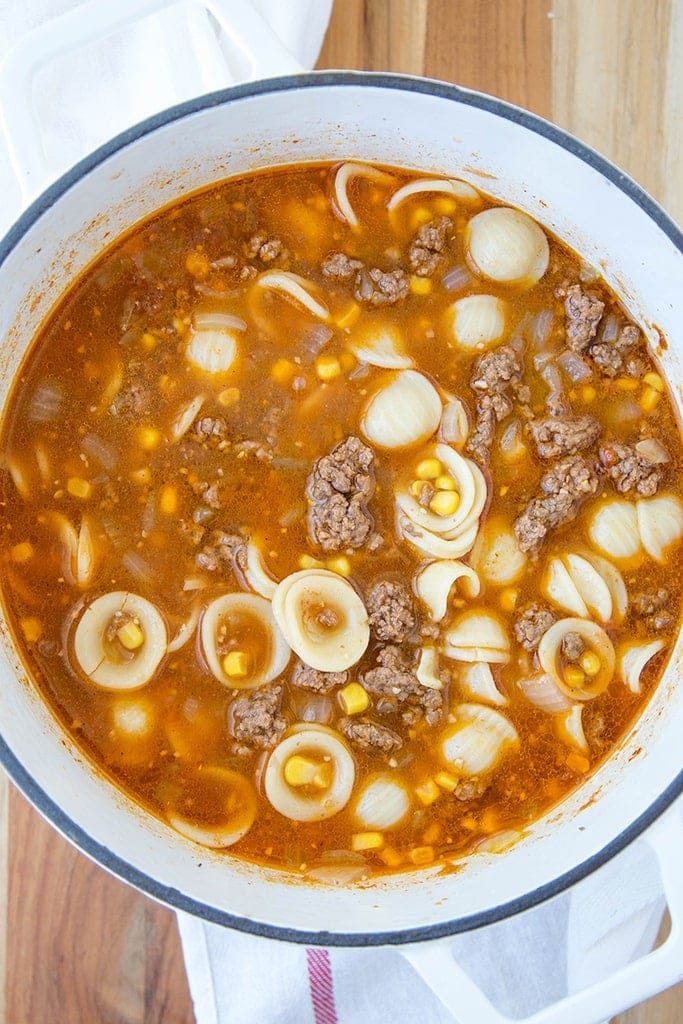 One thing I've learned over the years making this soup is that you have to be careful with the pasta. Ideally you want to cook the pasta separately (any small pasta that you have on hand will do) to help keep it from getting mushy. If I'm in a hurry though, I'll just drop the pasta right in the pot and let it cook with the soup.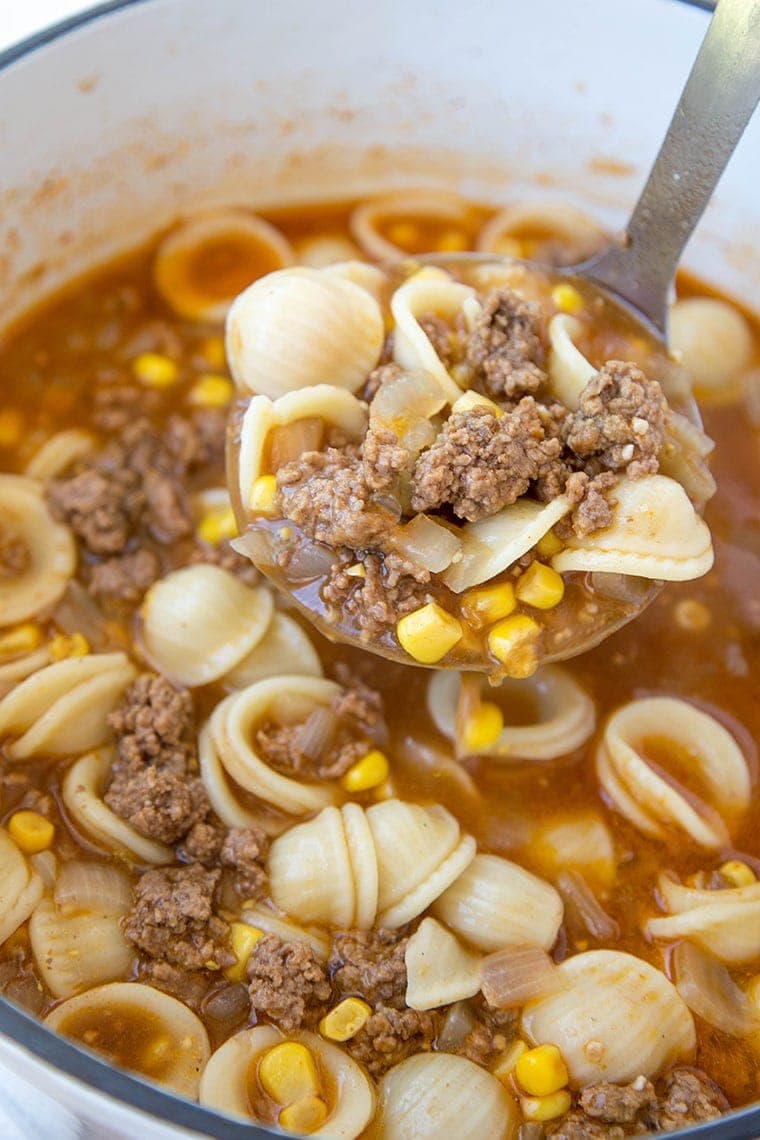 My kids ask for this soup over and over, which is why we make it so often. Ground beef is one of my favorite things to cook with, as simple as that sounds, because it has such great flavor already. But combined with the rich tomato and beef broth it's just out-of-this-world comfort food at it's best. I always add corn with my and serve a salad on the side, but you could add any vegetable you fancy – frozen or fresh. Anything goes with this amazing Hamburger Soup!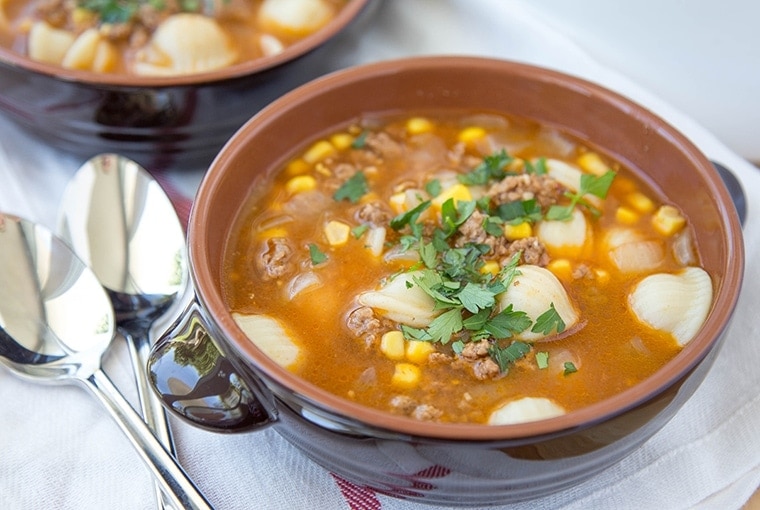 Hamburger Soup
Prep
Cook
Total
Yield 4 -6
Ingredients
1 tablespoon olive oil
1/2 a med sized onion, diced
1 tablespoon minced garlic
1 pound lean ground beef
1 10-ounce can condensed tomato soup, plus 1 can-ful of water
2-14 oz. cans beef broth
1 cup of corn or other canned/frozen vegetables
1 cup small pasta, cooked to package directions (or uncooked*)
Instructions
Heat olive oil in a 5 quart pot or dutch oven. Add onion and saute for a few minutes, until they begin to soften. Crumble ground beef and stir garlic into the pot with the onions and cook until beef is no longer pink. Drain as much of the grease as possible. (I use paper towels to soak up the fat).
Season beef with salt and pepper.
Stir in beef broth, tomato soup and water. Bring to a boil over medium-high heat, then turn heat down to a simmer (medium to medium-low). Add the vegetables and continue to simmer until vegetables are hot,; about 6-8 minutes. Stir in cooked pasta.
Divide into bowls, garnish with parsley if desired, and serve hot.
*If cooking the pasta IN the soup, add with the vegetables and simmer until pasta is tender.
Notes
If you are short on time or just would prefer to make the soup all in one pot, you can cook the pasta in the broth as it simmers. It will take 10-15 minutes, depending on your heat setting and the type of pasta. Keep in mind, the pasta will get mushy the longer it sits, which makes leftovers difficult.
Here are some more tasty soup recipes to warm you up: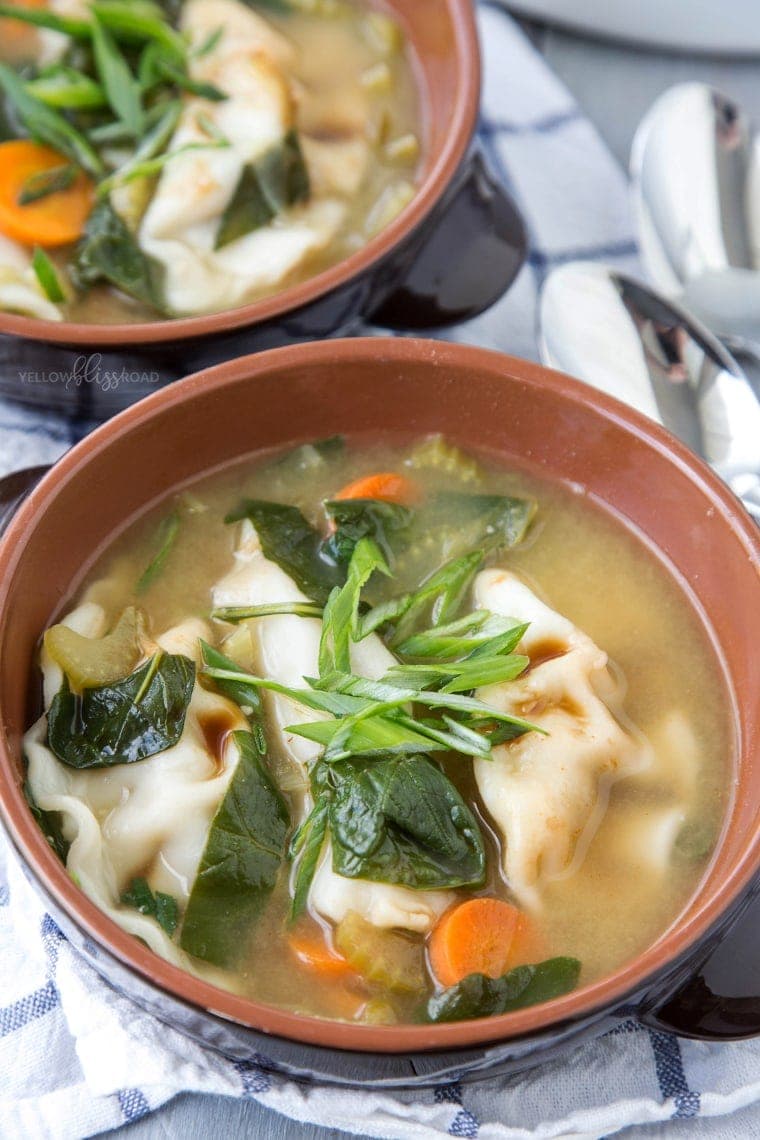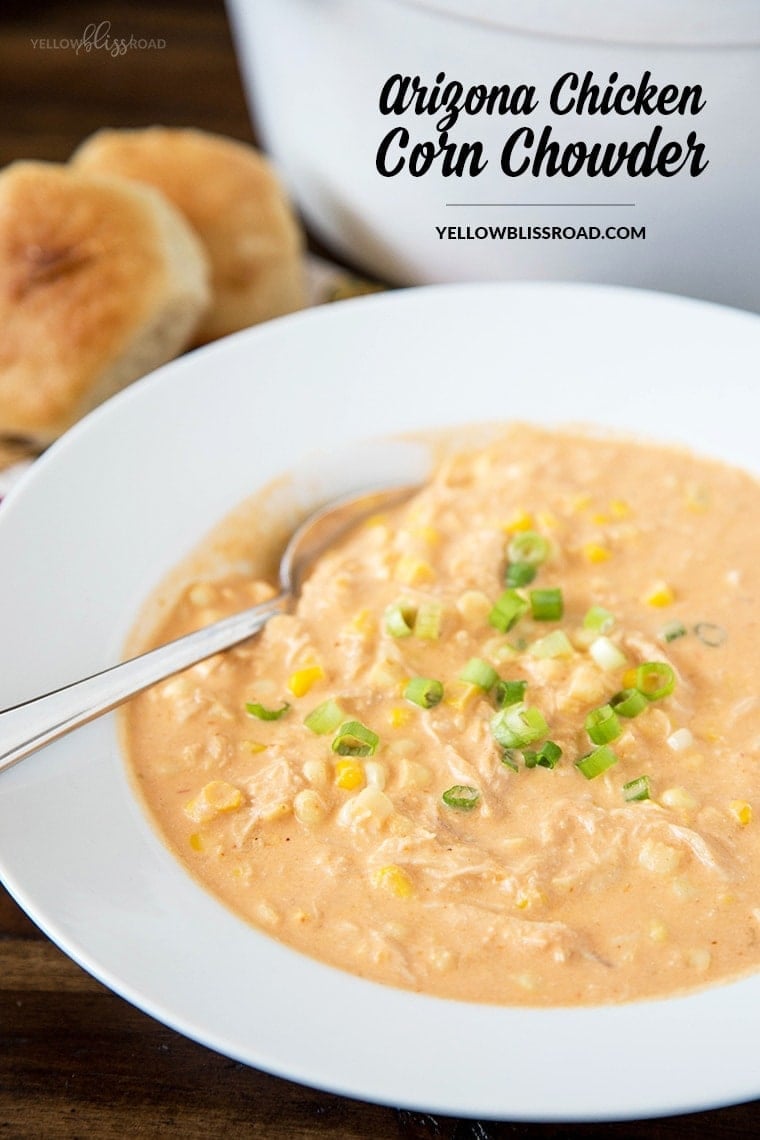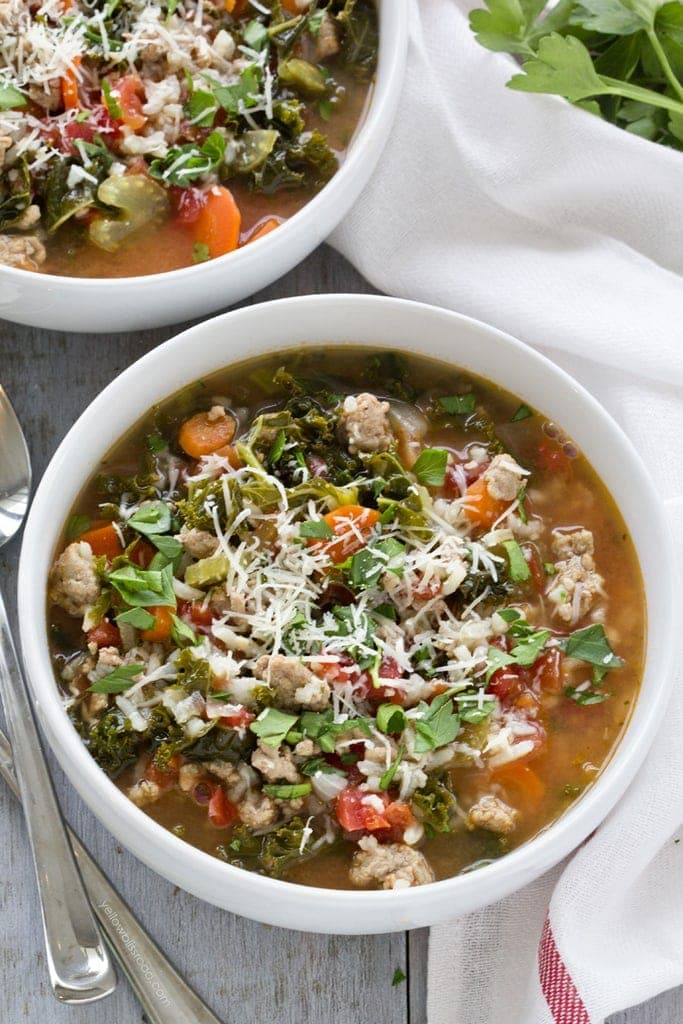 Tortellini, Sausage & Spinach Soup
For all soup recipes go HERE, for all dinner recipes go HERE and for the recipe index go HERE.

Hi! I'm Kristin, the creative mind behind Yellow Bliss Road where you will be inspired by tons of easy to follow recipes, lots of free printables, and a little sprinkling of life thrown in for good measure.