These First Day of School "All About Me" Free Printables are just what you need for your annual back to school traditions. They'll help preserve the memories of your children's unique personalities from year to year. There are also matching photo signs for every grade from preschool and Transitional Kindergarten through 12th grade!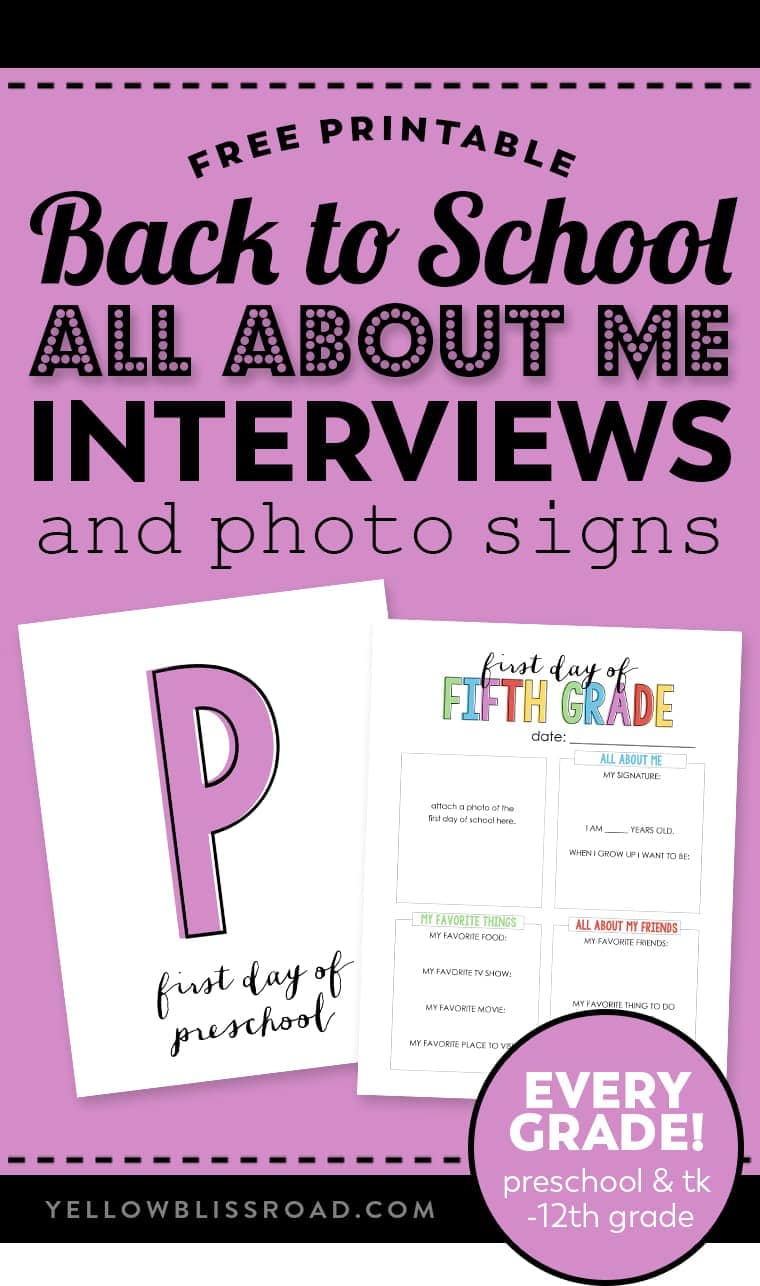 *This post was written in 2014 and the graphics have been updated for 2017.
With the First Day of School rapidly approaching, I've been thinking a lot about how to preserve that day. It's an emotional day for a lot of parents, and children, but it's also so exciting. For me, it will be bittersweet as my youngest enters grade school, but I will also get some much needed time to focus on working on the blog and the house, and myself, daily. I'm looking forward to that. It's exciting to see them grow and transitional into "older" children – they aren't "little" anymore!
I thought it would be a good time to take a chance to preserve this moment in time with an "All About Me" questionnaire. It's perfect to help remember where your kids were at as they entered each grade in school, and I know it will be so much fun to look back at the end of the year and see how much their answers change. Today I'm sharing the free printable that I created, and tomorrow I'll share the coordinating photo props!
The printables are available for Preschool and Pre-K/Transitional Kindergarten (just added!) through High School, in case you're able to talk your high schooler into filling one out!
CLICK ON THE LINKS BELOW TO DOWNLOAD THE PRINTABLES YOU NEED:
Rather just download the entire set? Click HERE.
Looking for the LAST DAY OF SCHOOL version? Print them HERE.
Want the matching Photo Props? Find them HERE or by clicking the image below.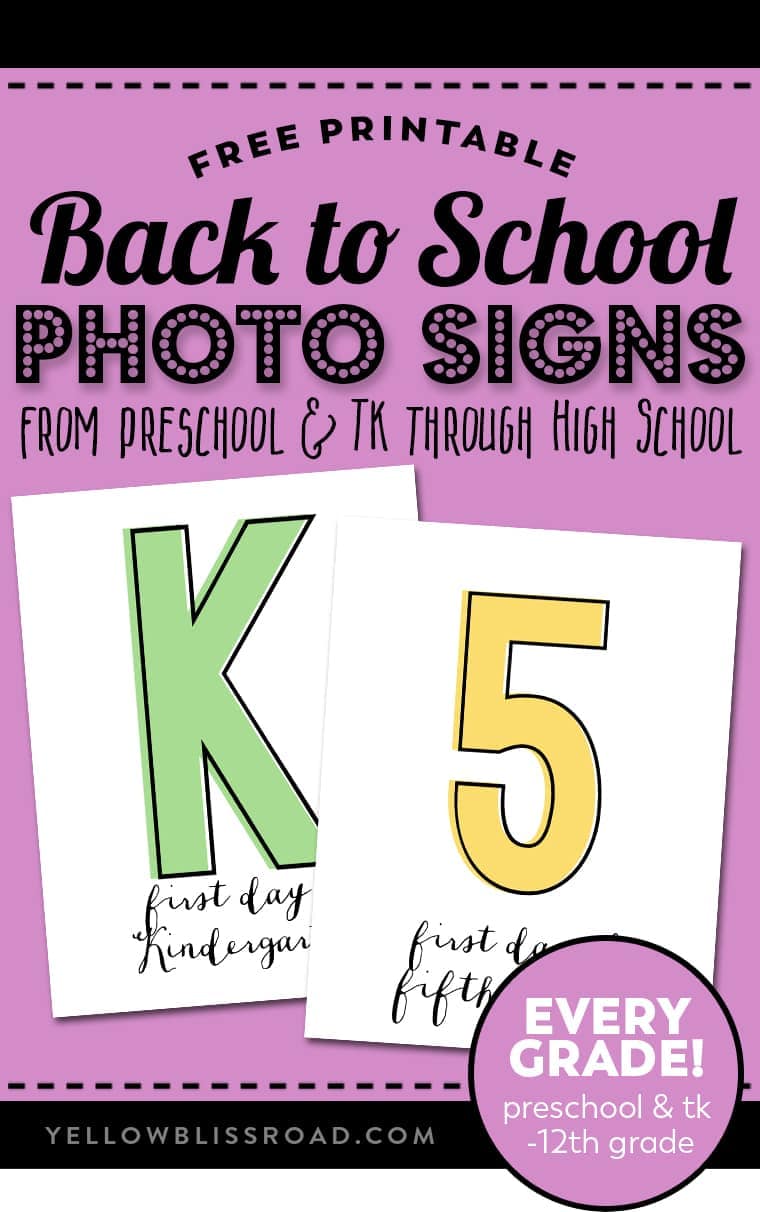 There are signs and interviews also available HERE in this adorable Bookworm style from 2016: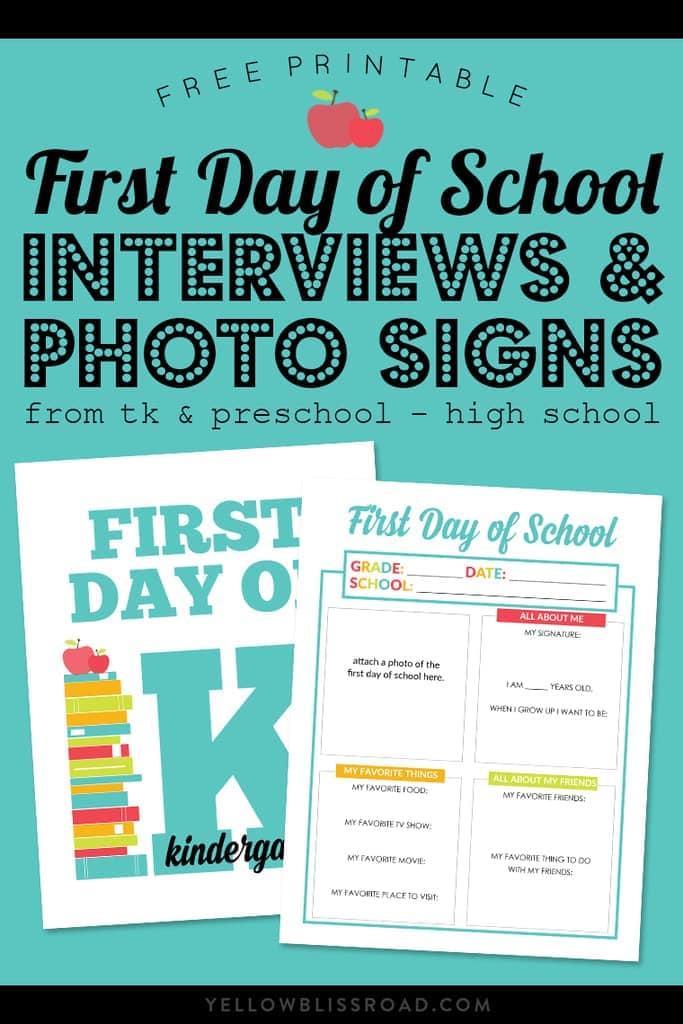 And be sure to check out these other Back to School Free Printables and Posts: