Impress your game day party guests with this incredible Cheesy Buffalo Chicken Dip! With three kinds of cheese, spicy buffalo wing sauce and tons of chicken this appetizer recipe is a real game changer!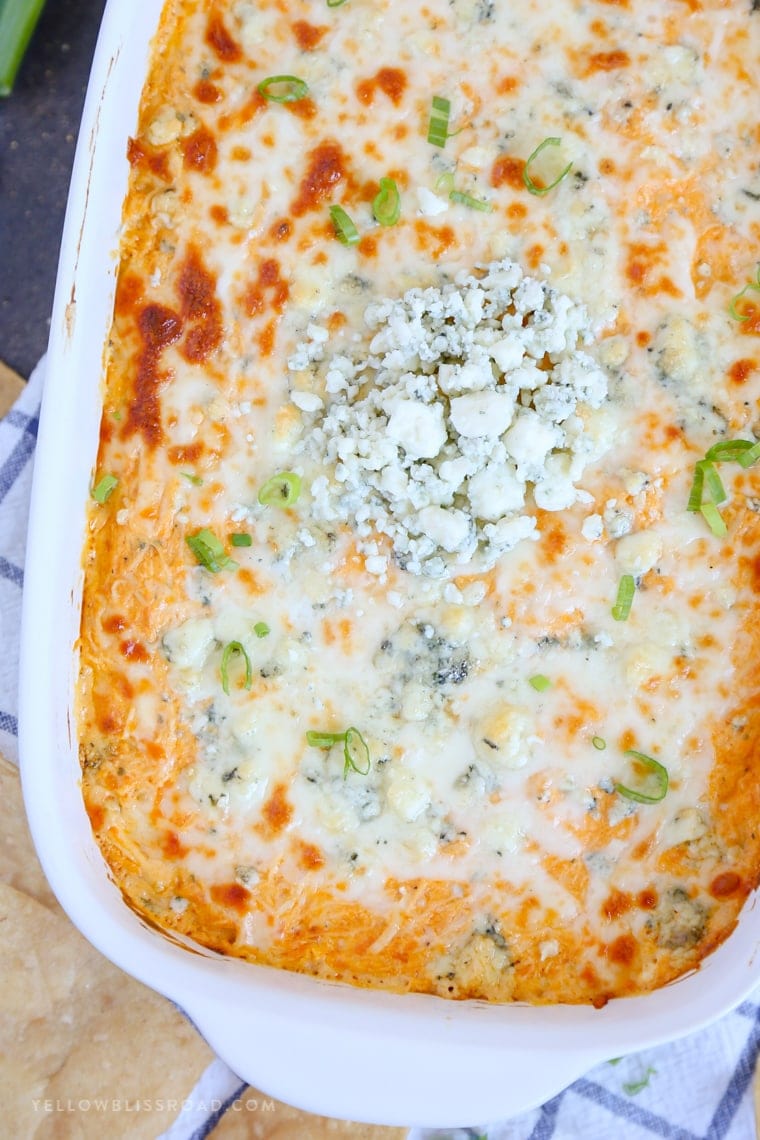 It's no secret around here that I'm a sucker for snack-type foods; and buffalo and blue cheese just happen to favorite flavor combo for said snack-type foods. I am a self-proclaimed wimp when it comes to spicy food, but for some reason the buffalo gets me every time.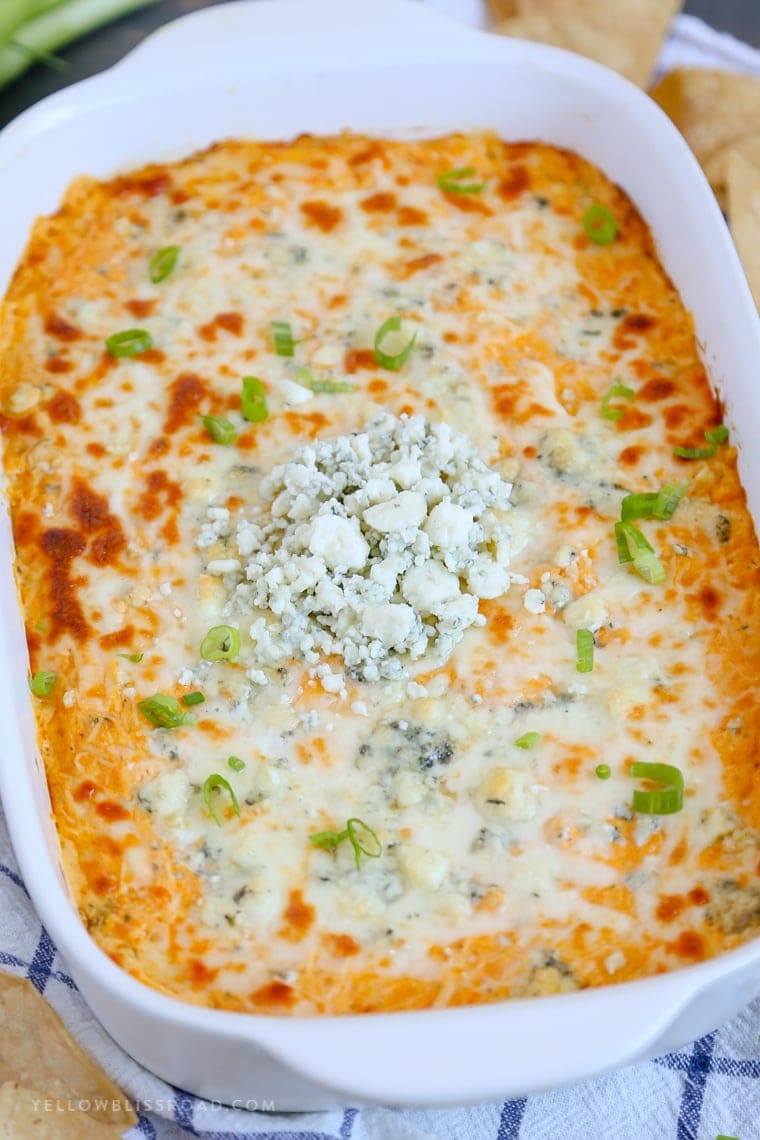 When I was tossing ideas out for this Cheesy Buffalo Chicken Dip (let's face it, I'm not the first to create one) I was trying to come up with ways to make it different. It finally came to me in the form of late night nachos at a boutique hotel in Salt Lake City. On their menu, they had nachos topped with blue cheese and mozzarella cheese. That melted blue cheese was so incredible, I ordered them twice during my three night stay! They were THAT good!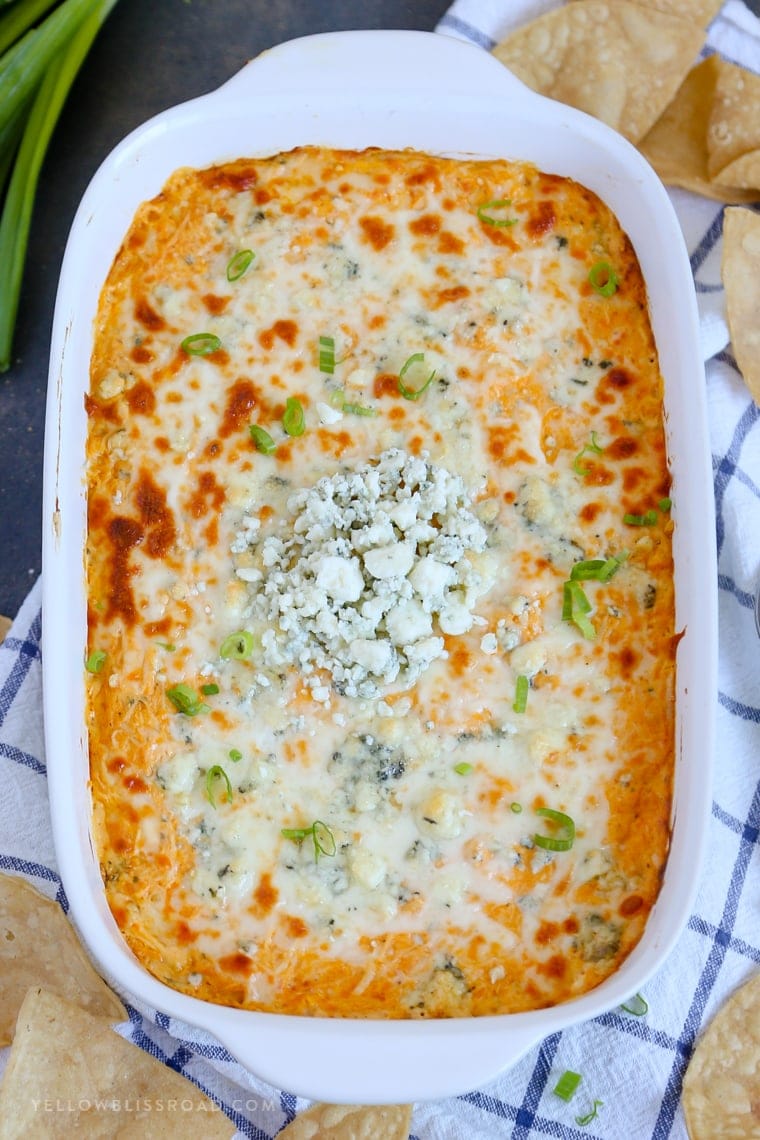 This dip pays a little homage to that delectable midnight snack with lots of Mozzarella cheese mixed in with the cream cheese and sour cream, and a couple handfuls of blue cheese melted right on top. Of course some fresh blue cheese piled on top was a necessary addition, but that melty mozzarella and blue cheese combo in their with the buffalo chicken? Heaven.
My Cheesy Buffalo Chicken Dip is spicy, creamy, and packs a real flavor punch. The Buffalo Sauce that I used was actually Sweet Baby Ray's Buffalo Wing Sauce. I used 3/4 cup to get enough of the spice for my taste, but you could use the original sauce for even more heat (I would only use 1/2 cup though).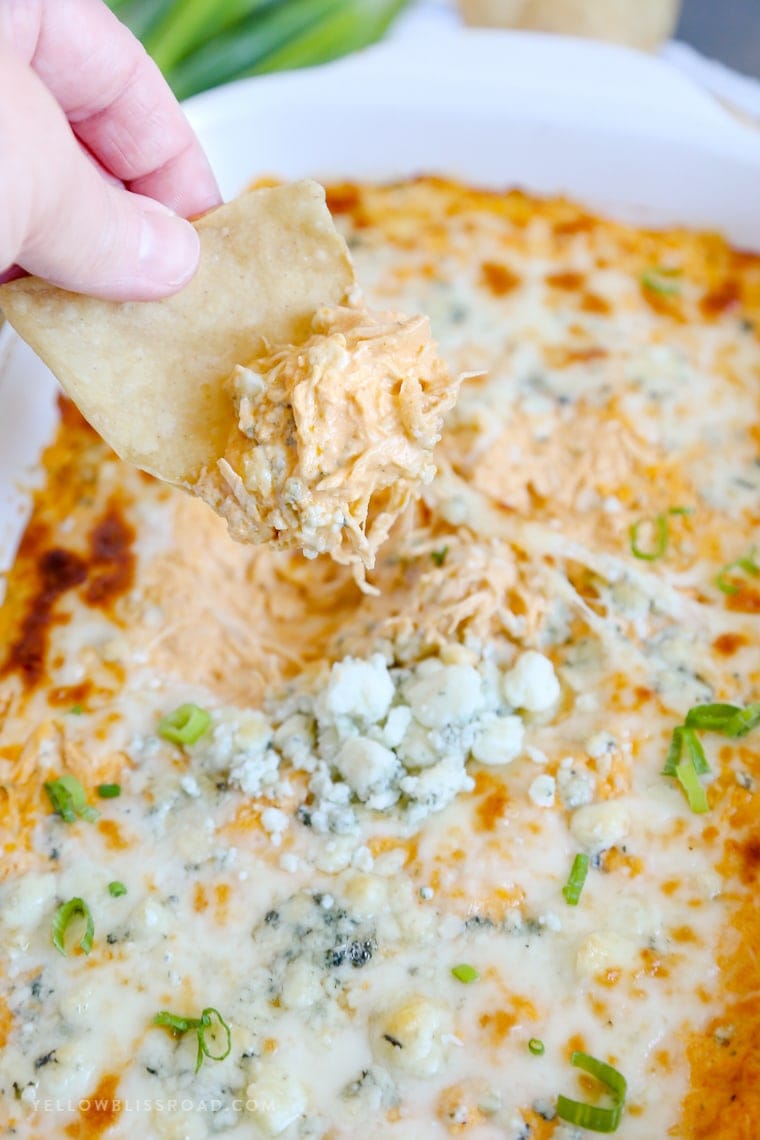 Cheesy Buffalo Chicken Dip Recipe: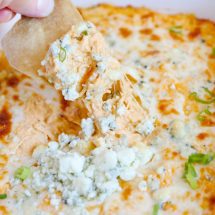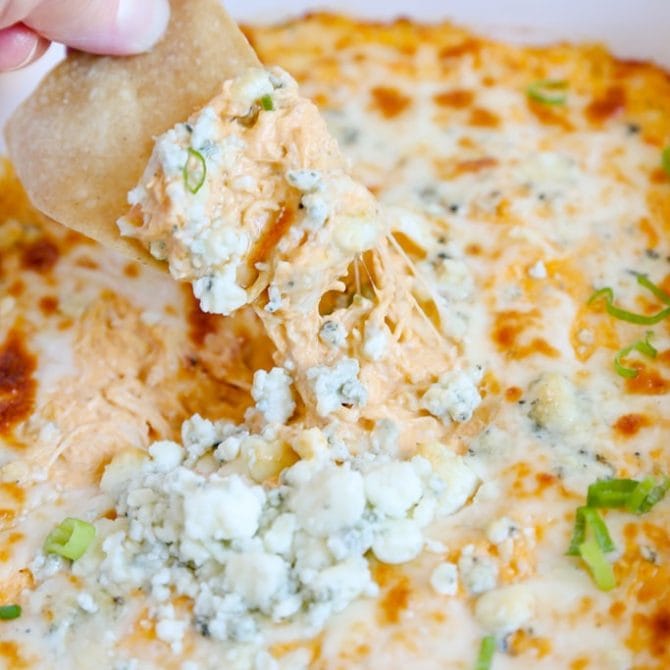 Cheesy Buffalo Chicken Dip
Cheesy Buffalo Chicken Dip has three kind of cheese, spicy buffalo wing sauce and tons of chicken - this appetizer recipe is a real game changer!
Print
Pin
Rate
Prep Time: 10 minutes
Cook Time: 25 minutes
Total Time: 35 minutes
Servings: 8 servings
Ingredients
2 cups shredded chicken
8- ounces cream cheese softened
1 cup sour cream
2 tablespoons ranch dip mix
3/4 cup Sweet Baby Ray's Buffalo Wing Sauce
1 cup shredded mozzarella cheese
1/2 cup + 2 tablespoons blue cheese crumbles
1/2 cup mozzarella cheese optional, for topping
1 sliced green onion for garnish optional
Instructions
Preheat oven to 350 degrees.

In a large bowl and with an electric mixer, beat together cream cheese, sour cream, Ranch mix and buffalo sauce until light and smooth. Stir in 1 cup of the Mozzarella cheese and all of the chicken.

Pour into a medium-sized baking dish. Top with ½ cup blue cheese crumbles. For the golden brown top, sprinkle with remaining mozzarella. 

Bake in the preheated oven for about 20 minutes or until cheese is melted on top.

Flip on the broiler and broil until cheese is golden and bubbly; about 4-5 minutes.

Garnish with remaining 2 tablespoons of blue cheese crumbles and some sliced green onions. Serve with tortilla chips or crackers.
Here's another favorite Buffalo Chicken recipe:
BEST Crispy Baked Chicken Wings with Buffalo Sauce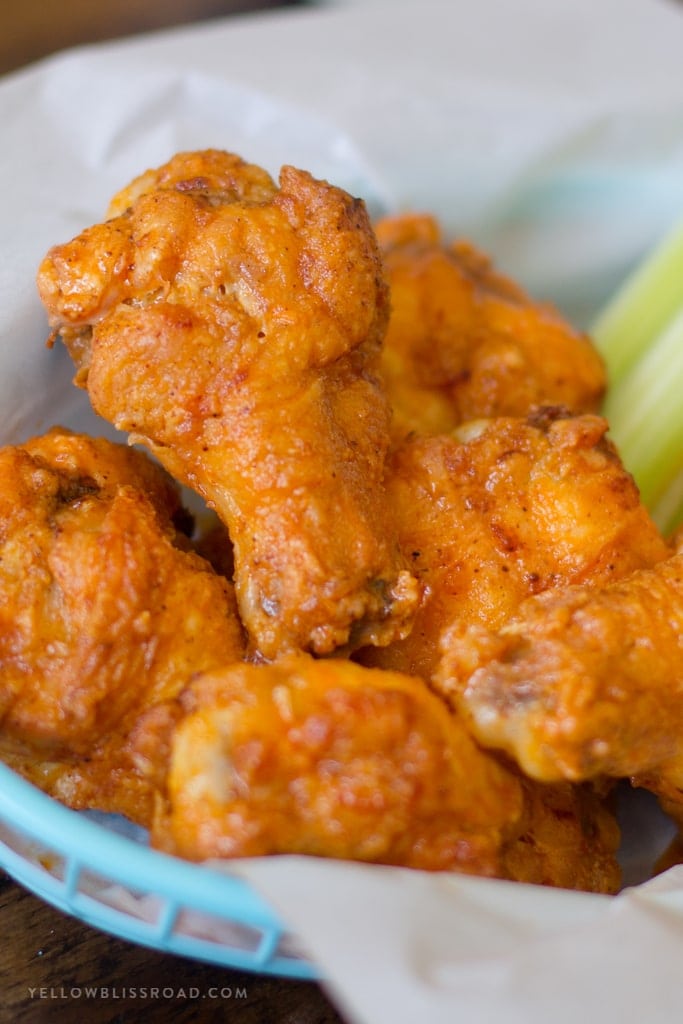 For even more delicious game day dips, try these:

Hi! I'm Kristin, the creative mind behind Yellow Bliss Road where you will be inspired by tons of easy to follow recipes, lots of free printables, and a little sprinkling of life thrown in for good measure.