With cool weather right around the corner, we are all starting to think about how to warm those bellies on busy weeknights. My favorite chili recipe is the perfect bowl of comfort! Chili is a perfect weeknight meal or tailgating recipe.
It's one of the easiest dishes to make, too! You need three ingredients to start, and then you can kick it up to make it your own. You'll need a pound of ground beef, a 15 ounce can of diced tomatoes with chili spices and a 15 ounce can of chili beans. Mix it together in a pot and simmer. The longer you are able to let it simmer, the better it gets. But you can also serve it as soon as it's hot. You could also let this cook in the crockpot on low for several hours, just be sure to cook the ground beef first.
At this point, you have a great bowl of thick and hearty chili. It serves four to six people and has a great flavor just on it's own. But sometimes I like to get creative, and I'll add in some extra ingredients to make it even better.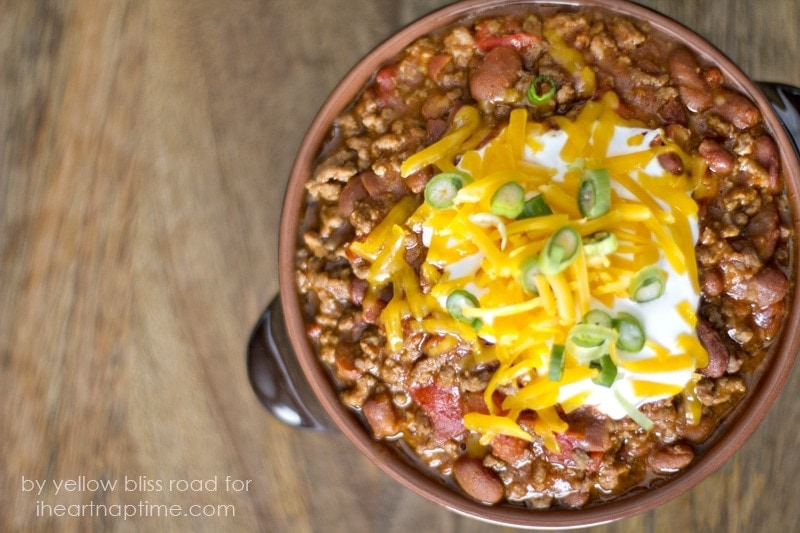 Here are a few other ideas to spice up your chili –
Kick up the spice by adding chili powder, red pepper flakes or hot sauce, or even a can of Rotel Tomatoes.
Instead of ground beef, use a pound of shredded Chuck Roast or chunks of Stew Meat, or a pound of diced chicken breasts, ground turkey or diced beef sausage.
Experiment with different beans – try adding a can of black, cannelloni or kidney beans.
Not a fan of cooked tomatoes? Blend the diced tomatoes in a blender to make tomato sauce – you still get the flavor without the chunks of cooked tomato.
Top with onions, jalapenos, sour cream, or cheese.
When adding different ingredients, the key is to keep the ratios. 1 pound of meat, 1 can of beans, 1 can of diced tomatoes. If it's too thick, just add a small can of tomato sauce, along with a little chili powder.
My favorite way to kick up this recipe is by adding a can of black beans, a can of tomato sauce, and a little chili powder. Yum! Now if it would only cool off around here I can whip up a batch!
Love chili? Be sure to check put my round up of 15 Delicious Chili Recipes.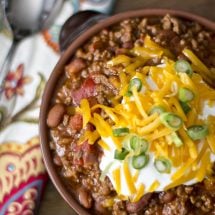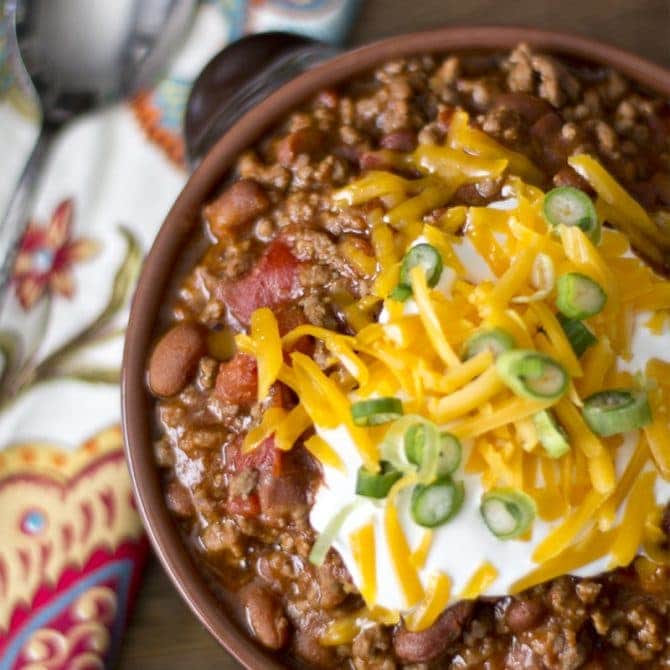 Ingredients
1 pound of cooked and drained ground beef
1 can of chili beans undrained
1 can of chili ready diced tomatoes I use Hunts Seasoned Diced Tomato Sauce for Chili.
Instructions
Mix the meat, beans and tomatoes together in large pot, bring it to a boil and then simmer for about 15-30 minutes. You could also combine in a crock pot and cook on low for 4-6 hours.

Divide into bowls, add your favorite toppings and enjoy!
For more quick and delicious family meals, be sure to check these out: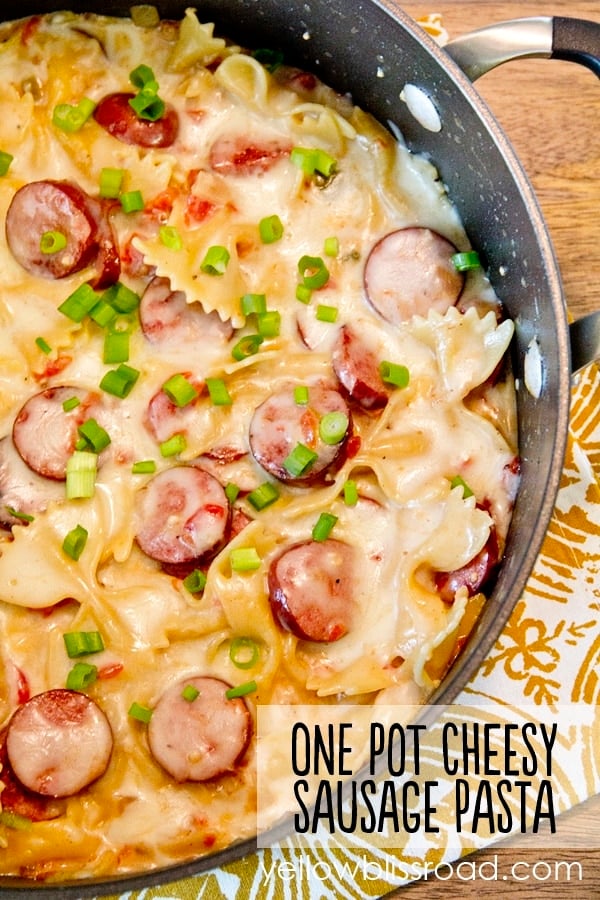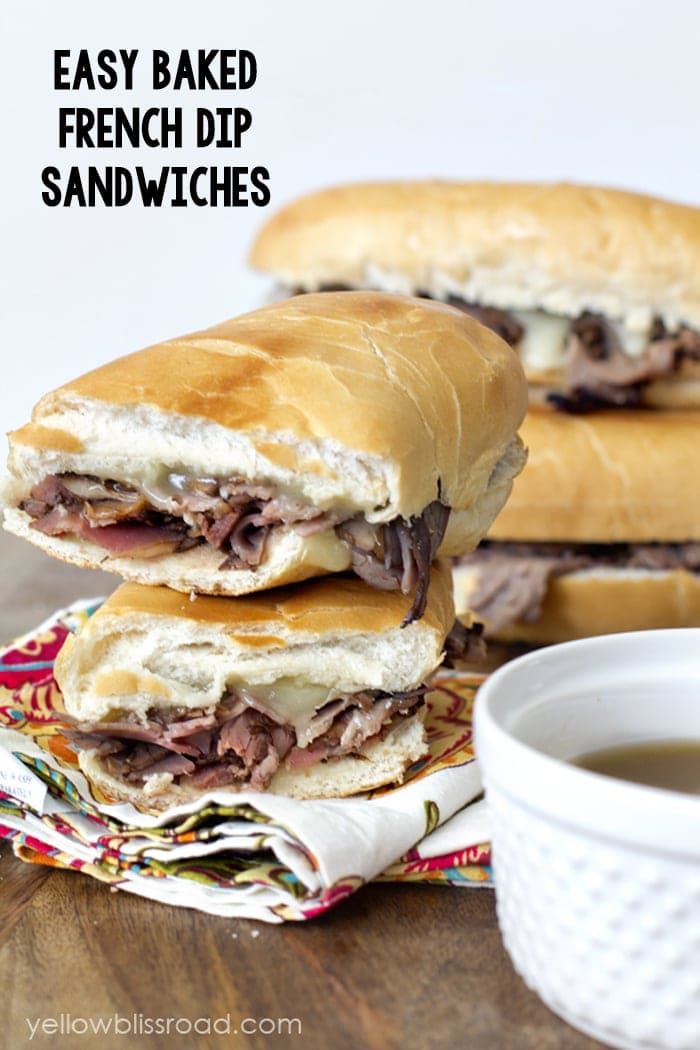 Easy Baked French Dip Sandwiches
For tons of DINNER recipes, be sure to go HERE.
For a complete list of RECIPES on the site, be sure to go HERE.
Hi! I'm Kristin, the creative mind behind Yellow Bliss Road where you will be inspired by tons of easy to follow recipes, lots of free printables, and a little sprinkling of life thrown in for good measure.