Homemade cookies are definitely a favorite around our house, and the quicker, the better! These cookies only took about fifteen minutes, from start to finish – and that includes baking time!
It's the perfect Easter treat too, because they're made from carrot cake!
My kids came running into the kitchen after their baths, exclaiming "I smell cinnamon!" and were pretty excited that they got to have cookies for snack.
The cookies are soft and chewy in the center and just slightly crunchy on top. So delicious – I may never bake cookies from scratch again!
They kept really well, too. I put them in a Tupperware container and they were still soft after six days.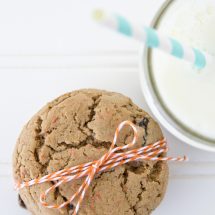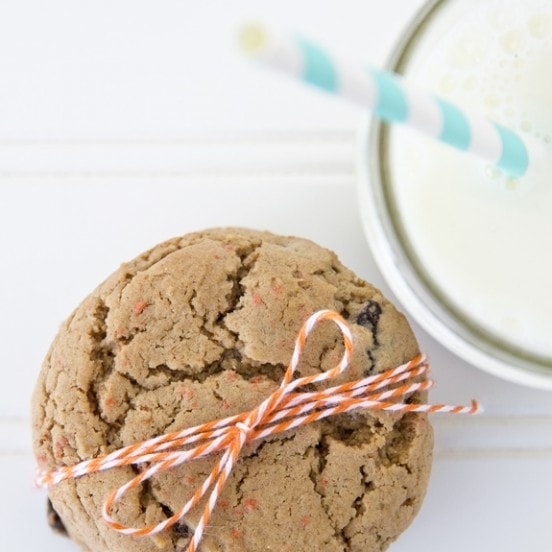 Ingredients
1 box of Betty Crocker Carrot Cake Mix
2 eggs
1/2 cup oil
1 cup of mix-ins chocolate chips, raisins, nuts - optional
Instructions
Mix ingredients on low speed for 30 seconds, then on medium speed for a minute. The batter will be thick, so you will have to judge when it's finished. Fold in your mix-ins. I added half a cup of raisins and half a cup of chocolate chips - because everything's better with chocolate!

Drop by rounded tablespoons onto a baking sheet. Press down slightly with your fingers.

Bake in a preheated, 350 degree oven for 11-12 minutes. Allow to cool for a couple of minutes before transferring to a cooling rack. Store in a tightly sealed container.
For more springtime treats, try these:
Caramel Stuffed Chocolate Coconut Cookies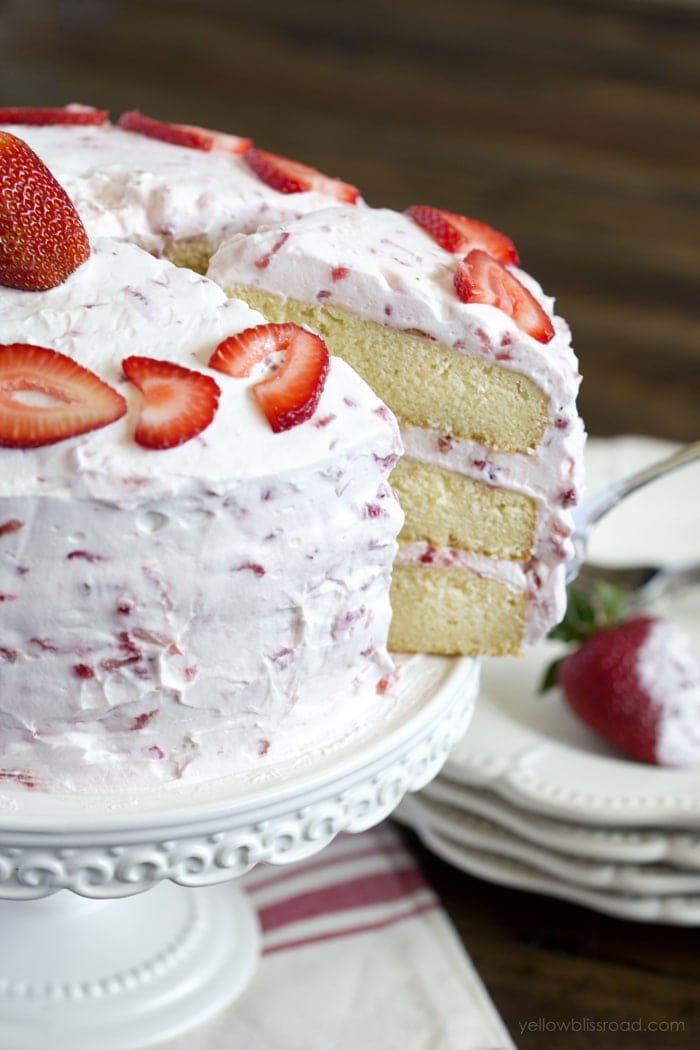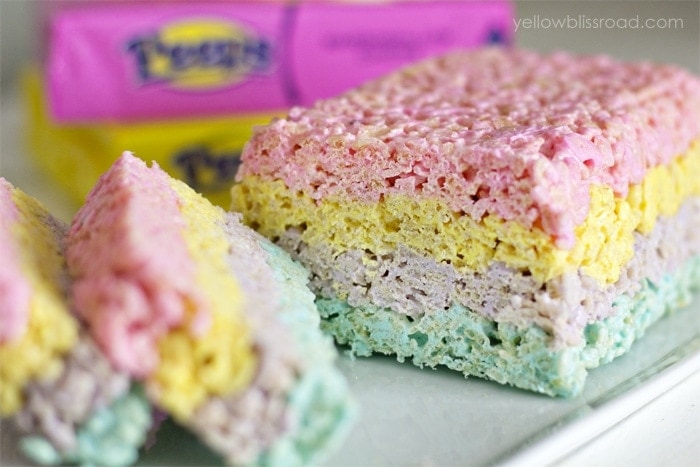 Layered Peeps Rice Cereal Treats
For all desserts, go HERE and for all recipes go HERE.
Hi! I'm Kristin, the creative mind behind Yellow Bliss Road where you will be inspired by tons of easy to follow recipes, lots of free printables, and a little sprinkling of life thrown in for good measure.