We are trying to eat more veggies in our house. And of course, when I say "we," I mean ME. My kids aren't exactly thrilled about the idea of having to eat more of these pretty colorful things, but I've been enjoying coming up with new ways to eat them. There's just something beautiful about these colors, wouldn't you agree?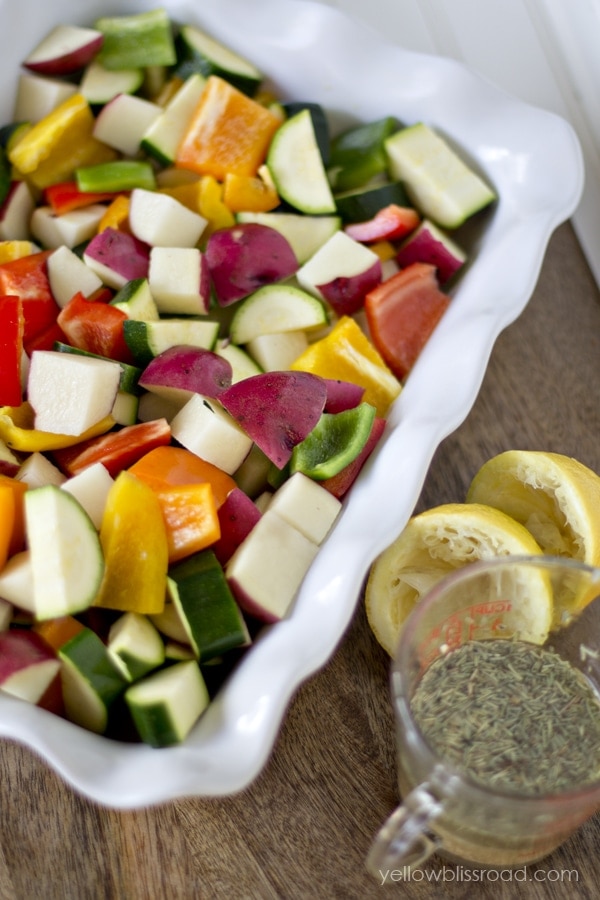 My latest favorite is to roast them in the oven with lemon, garlic and rosemary. The tangy lemon and garlic mixed with the herbs is a winner for sure.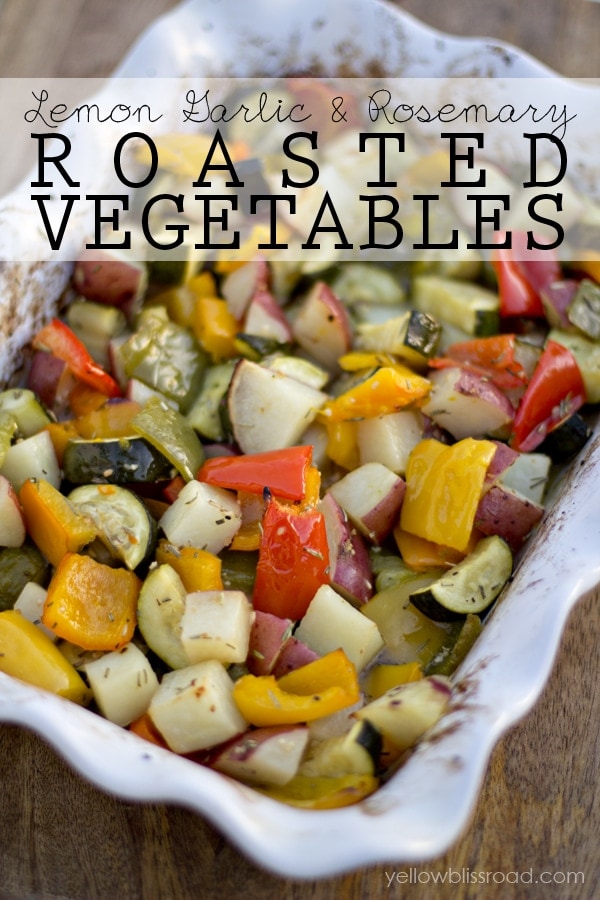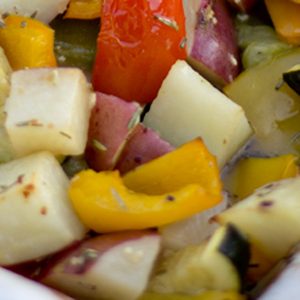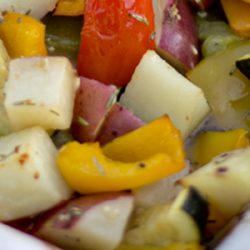 Roasted Vegetables with Rosemary and Garlic
Ingredients
1/4 cup olive oil
2 lemons zested and juiced
2 Tbsp chopped fresh rosemary or 1 Tbsp dried
2 cloves garlic minced
1 tsp freshly ground black pepper
1/2 tsp kosher salt
4 cups of your favorite vegetables cut into one inch chunks
Instructions
Whisk together all ingredients except vegetables.

Arrange vegetables in a 13" x 9" baking dish.

Pour mixture over veggies and coat evenly (I like to just use my hands).

Bake in a 400 degree oven for 45 minutes to an hour, or until veggies are tender.
Notes
To ensure even baking, pre-bake root vegetables (carrots, potatoes) for 15 minutes before adding the other veggies.