These Slow Cooker Mexican Beans are the best compliment to your favorite Mexican meal. They taste just like an authentic Mexican restaurant, and they are delicious on their own or with my Authentic Mexican Rice.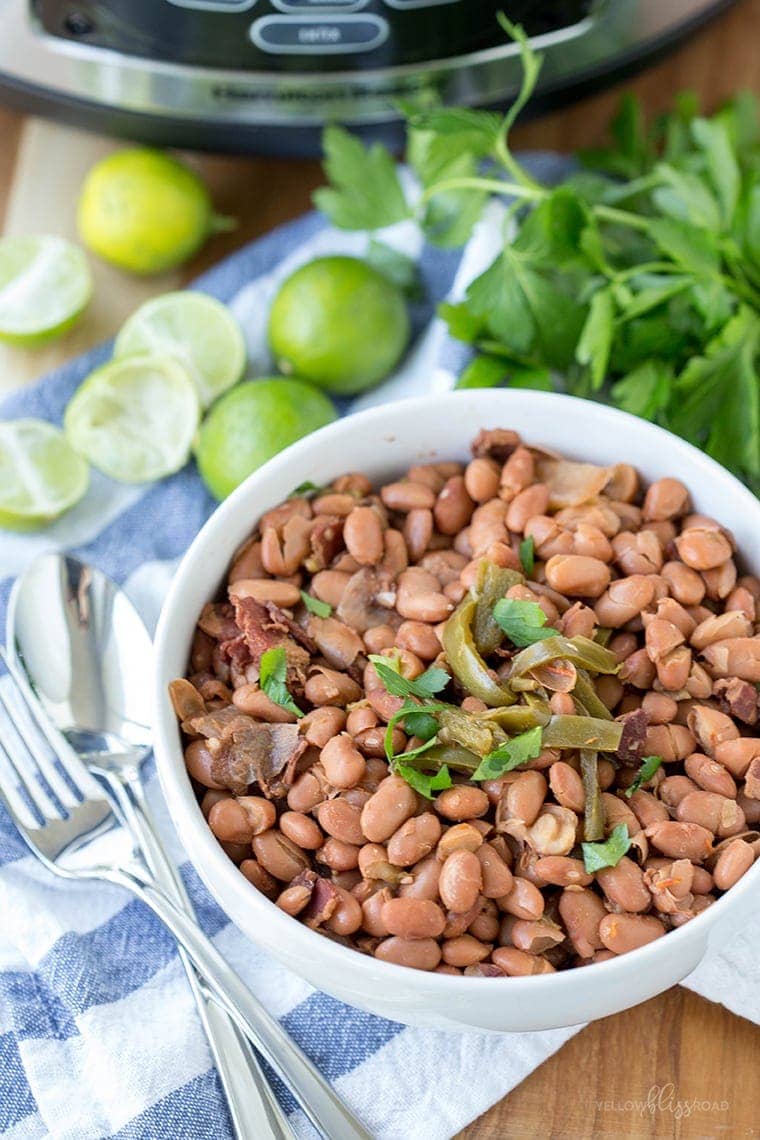 On any given day, if you were to ask me what my favorite type of food is, it would be Mexican. But to be honest, even though we have some great ones in Southern California, I'm not a huge fan of Mexican restaurants. In  my experience, you just can't beat homemade.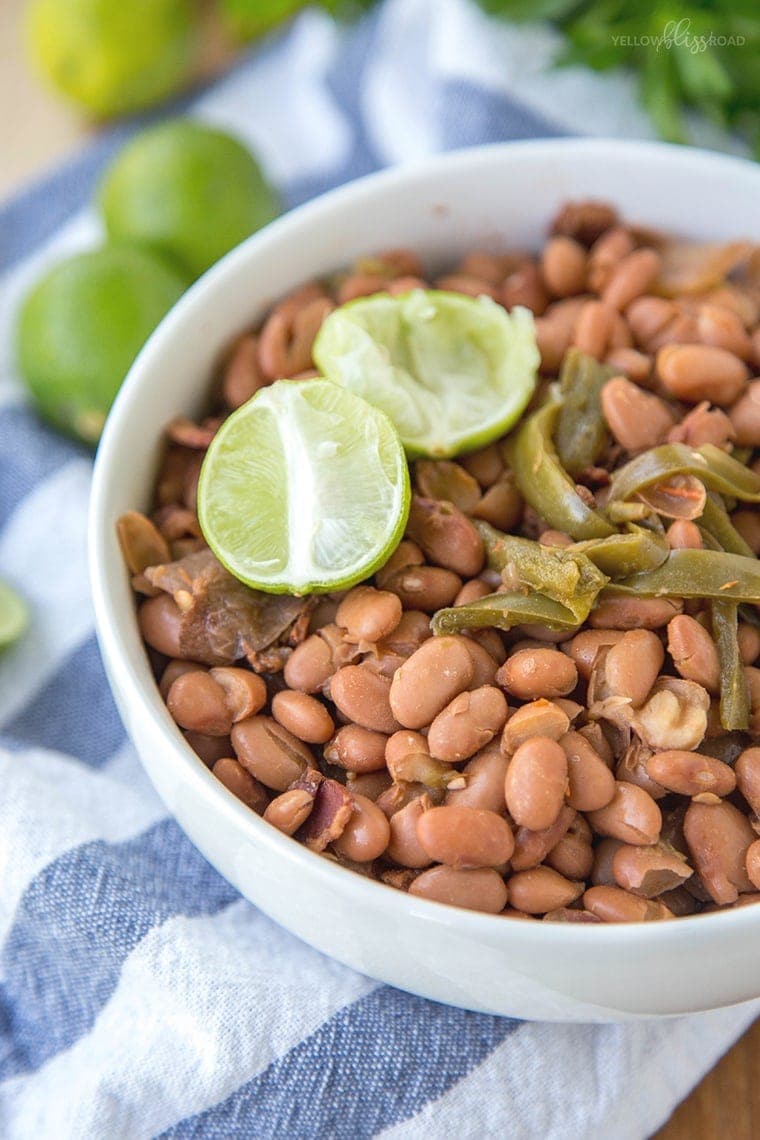 This particular recipe is another of my cousin's that is by far a favorite in our extended family. These Mexican beans slow cook, for a very long time – we usually leave them at least 12 hours or so. Trust me when you walk through the door, or get up in the morning you will be met with the most amazing smell.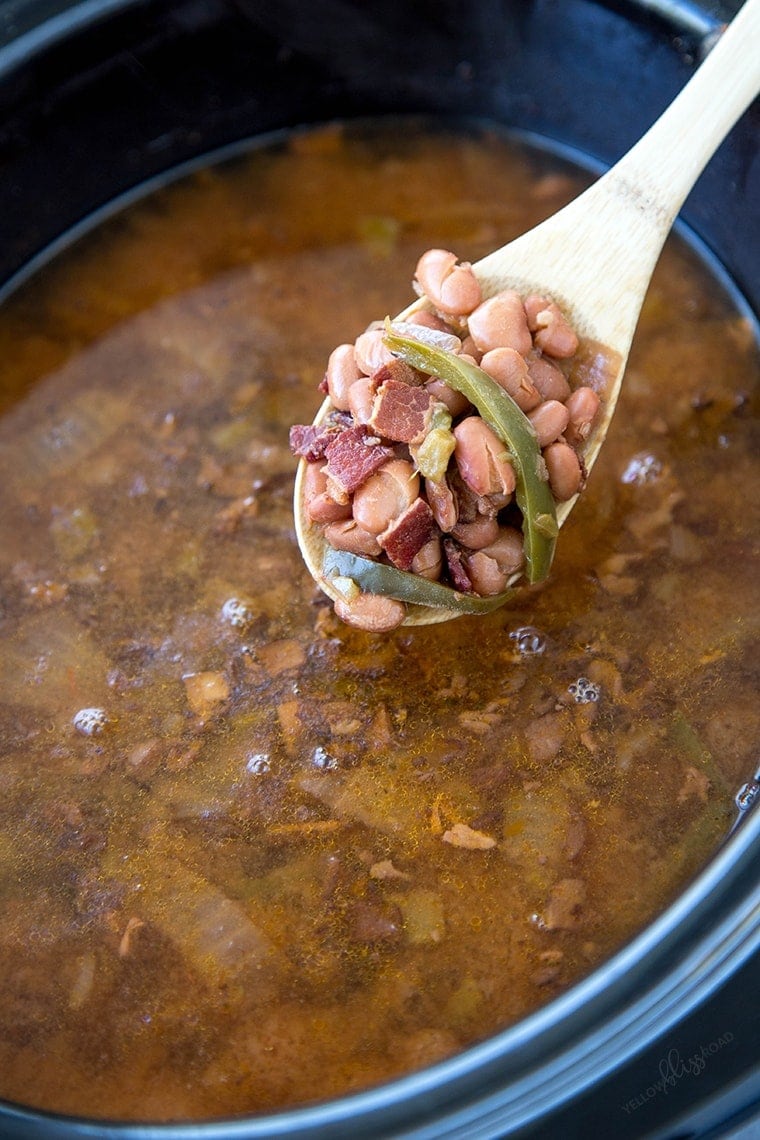 It doesn't take much to make this delicious side dish. You'll need pinto beans, garlic, Pace Picante Sauce, bacon, onion, jalapeno, salt and some Calde de Tomate (tomato bouillon – can be found in most grocery stores in the Hispanic foods aisle). You could sub chicken bouillon and a little tomato paste if you must, but I have only ever made these beans with the tomato bouillon. The beans go in dry and they soften and cook as the slow cooker does it's thing.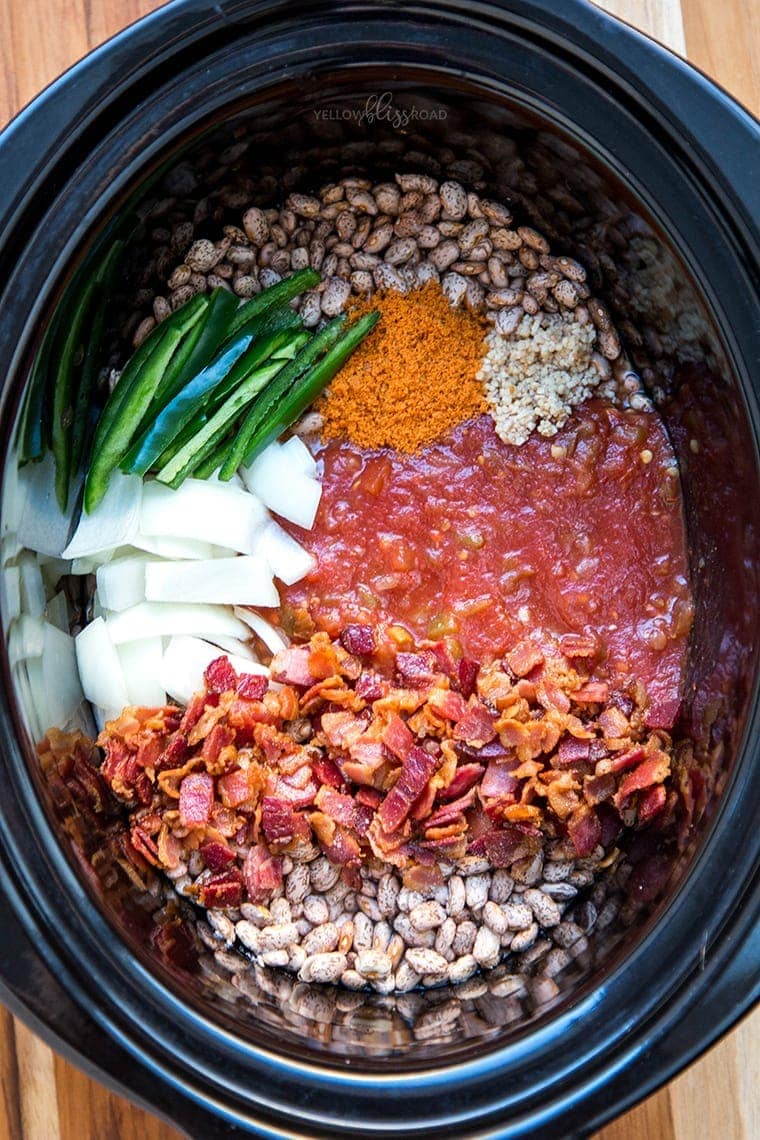 See that crispy bacon? You can skip the cooking step for that if you want, but you'll get a richer flavor if you don't.
I mentioned that these beans take a while to cook. We usually let them bathe in the slow cooker for 12-14 hours. And let me tell you – it's worth every minute! I will usually put them in the slow cooker the night before and let them cook on low until dinner the next day. Because of this slow cooking method, the flavors have plenty of time to come together and they form this delicious broth that thickens as the beans sit. You can turn them into refried beans too, just use the method in this post.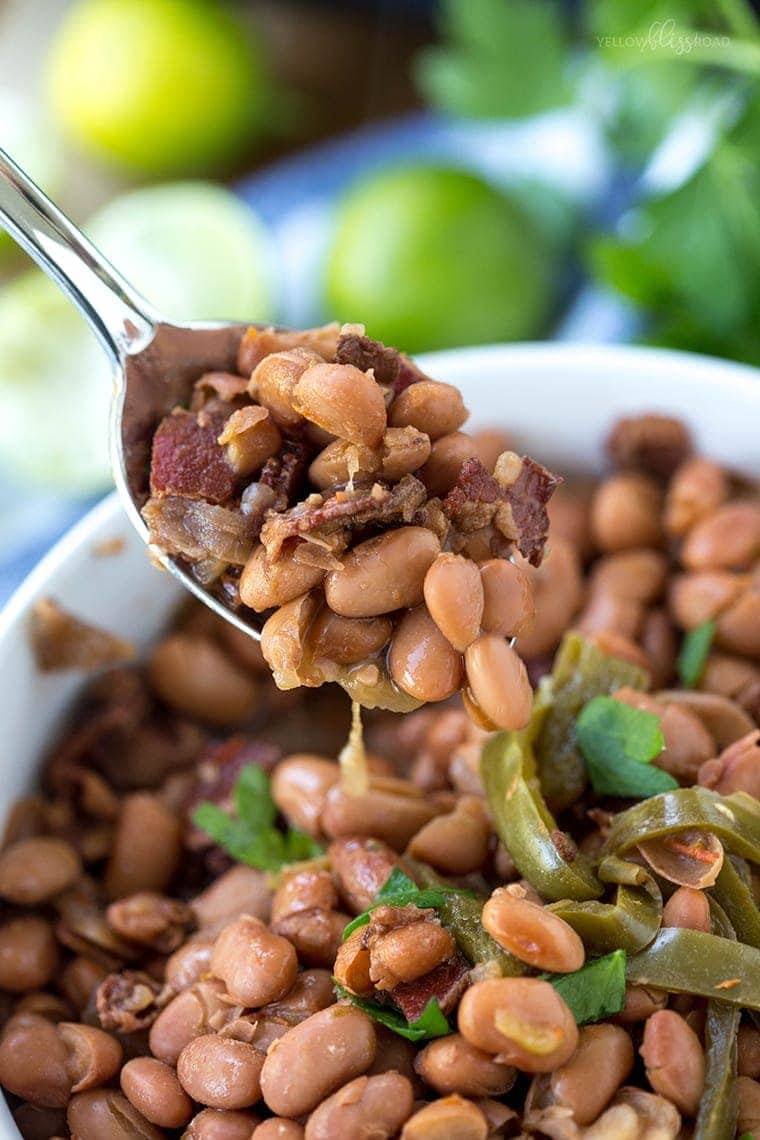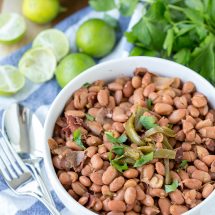 Slow Cooker Mexican Beans
Print
Pin
Rate
Prep Time: 15 minutes
Cook Time: 12 hours
Total Time: 12 hours 15 minutes
Servings: 6 -8 servings
Ingredients
1 pound dry pinto beans rinsed
1 cup Pace Picante Sauce
1 tablespoon minced garlic 1-2 cloves
6 slices bacon diced and cooked
1-2 jalapenos seeded and sliced
1/2 small white or brown onion sliced (about 1/2 cup)
1 tablespoon Calde de Tomate
1/2 salt or more to taste
5-6 cups water
Instructions
Stir all ingredients together in the slow cooker. Add about 5-6 cups of water. Set slow cooker to low and cook for 12 hours, or until beans are nice and soft. Since slow cookers vary, cook times can vary as well.

Can be stored in a sealed container in the refrigerator for 3-4 days, or in the freezer for several months.
For more authentic Mexican recipes, try these: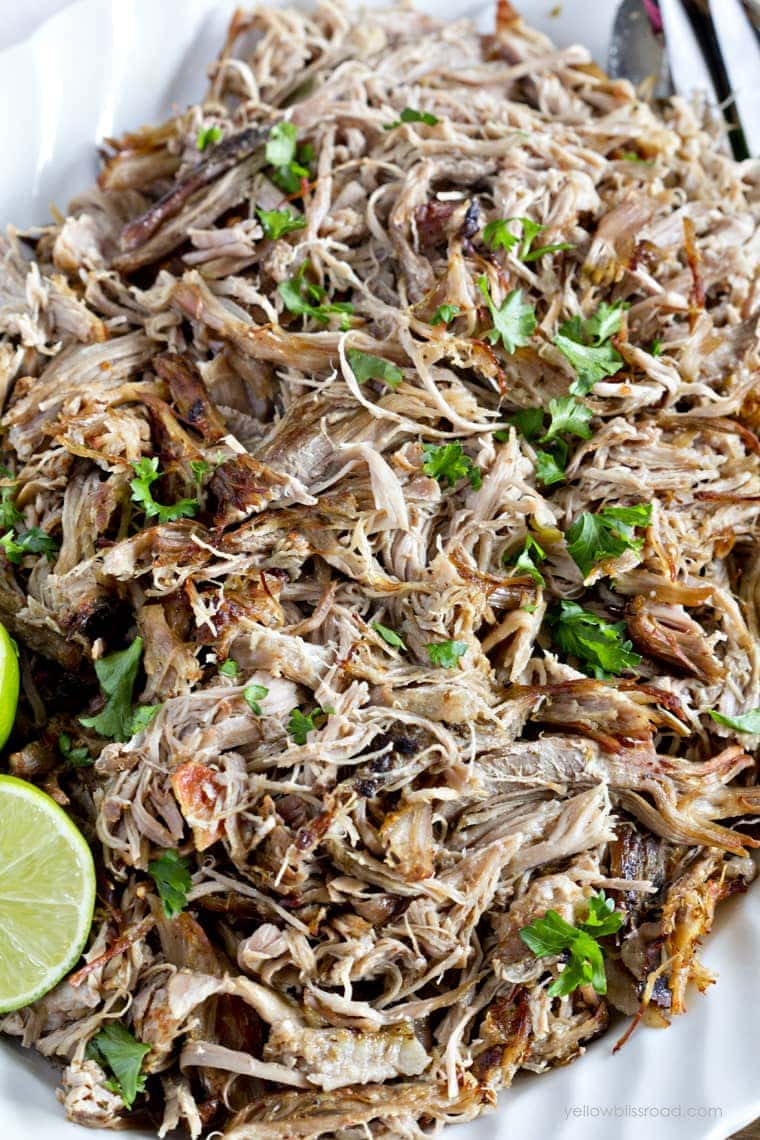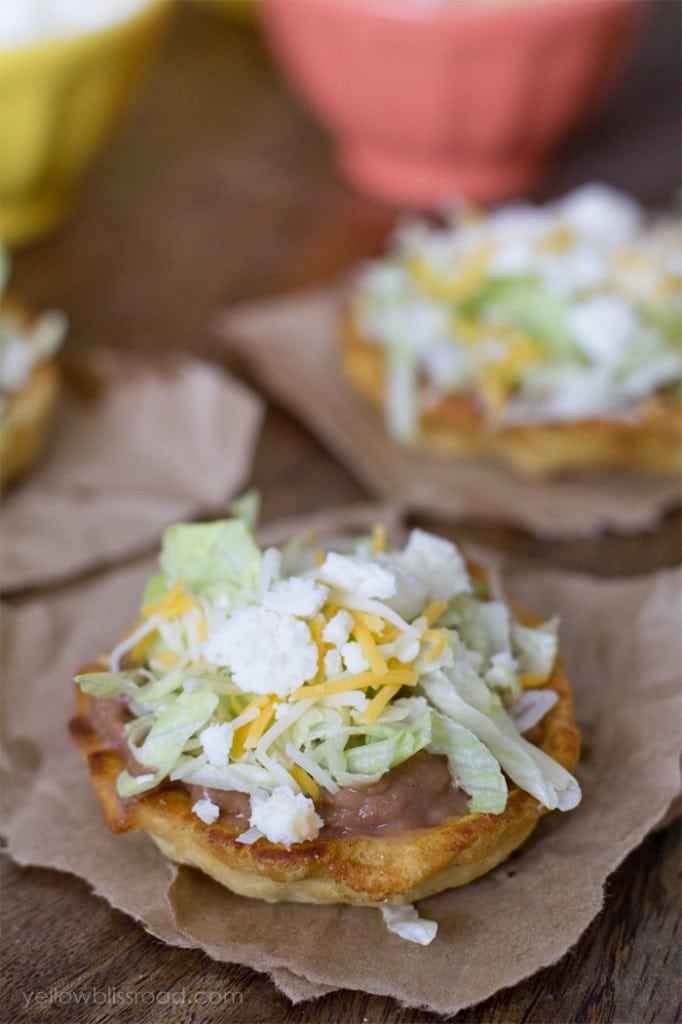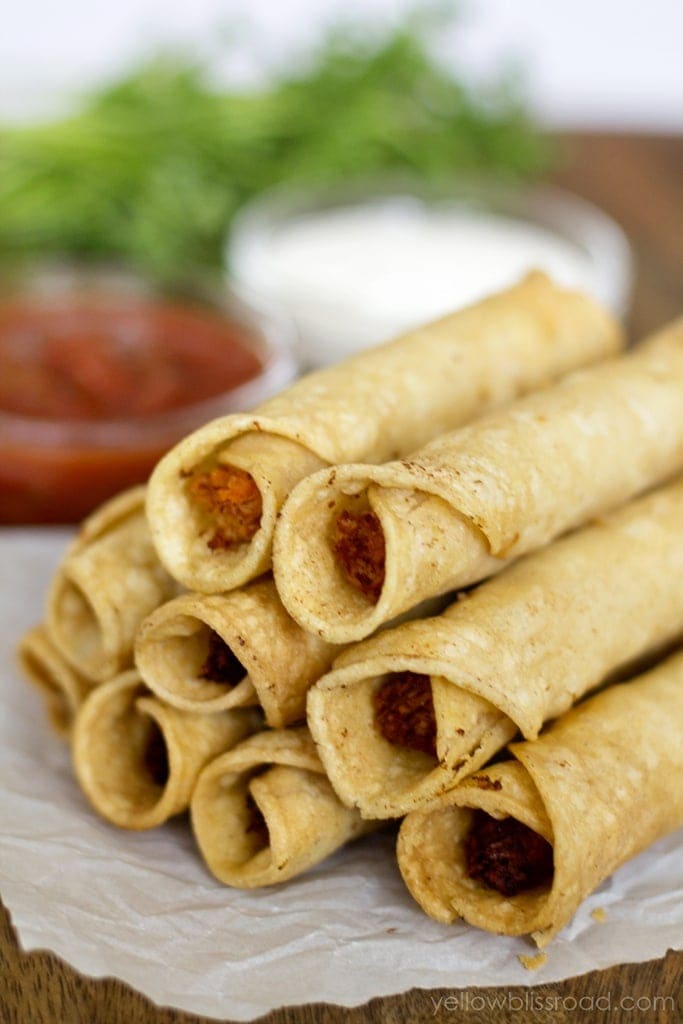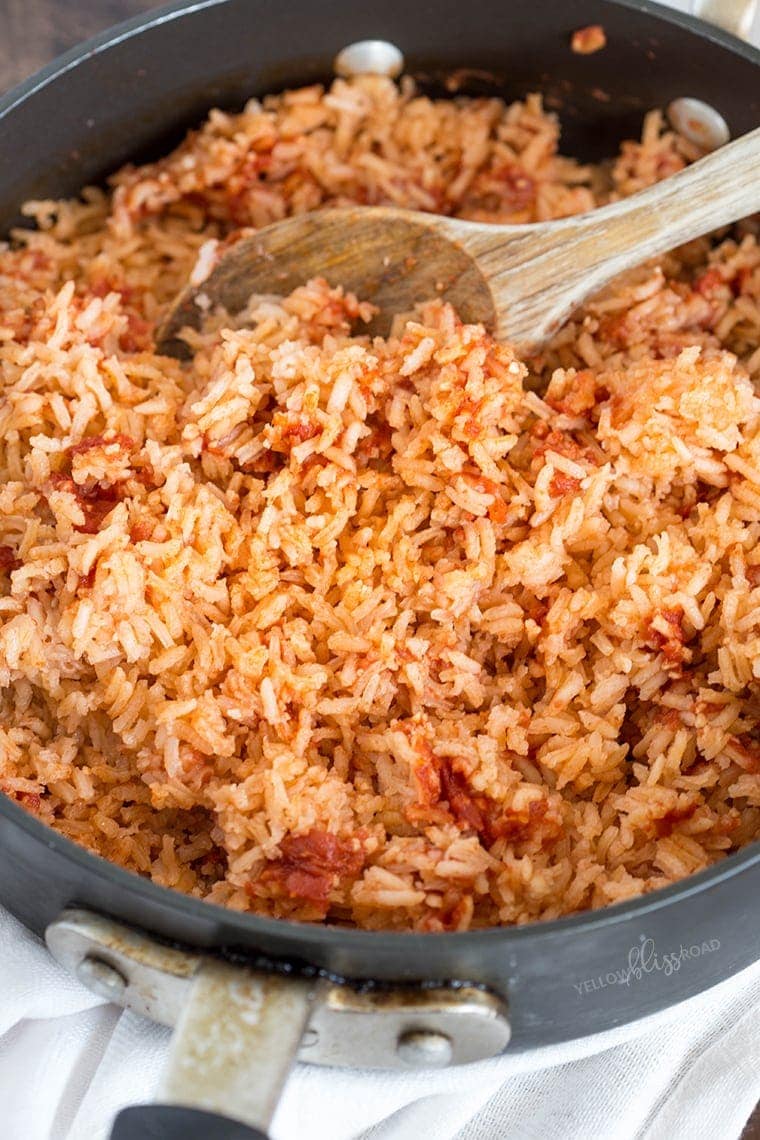 For all side dishes go HERE and for all recipes go HERE.
Hi! I'm Kristin, the creative mind behind Yellow Bliss Road where you will be inspired by tons of easy to follow recipes, lots of free printables, and a little sprinkling of life thrown in for good measure.