I mentioned on Facebook last week that I had just made my easy homemade refried beans, and a lot of you asked for the recipe, so here it is!
It takes a little time, but mostly that's just cooking time and you can be off doing other things. I love to make a big batch of these beans, and then divide and freeze them in burritos, or use them again for my ten minute tostada, which I'll share with you next week! My kids love taking them for lunch, too, or eating them just as a snack!
Many recipes will call for adding oil and frying the beans towards the end, hence the "refried," but I've found that this isn't necessary. I also like to add milk to them, instead of water. I love the creamier taste.
Love this recipe? Be sure to check out my other easy recipes: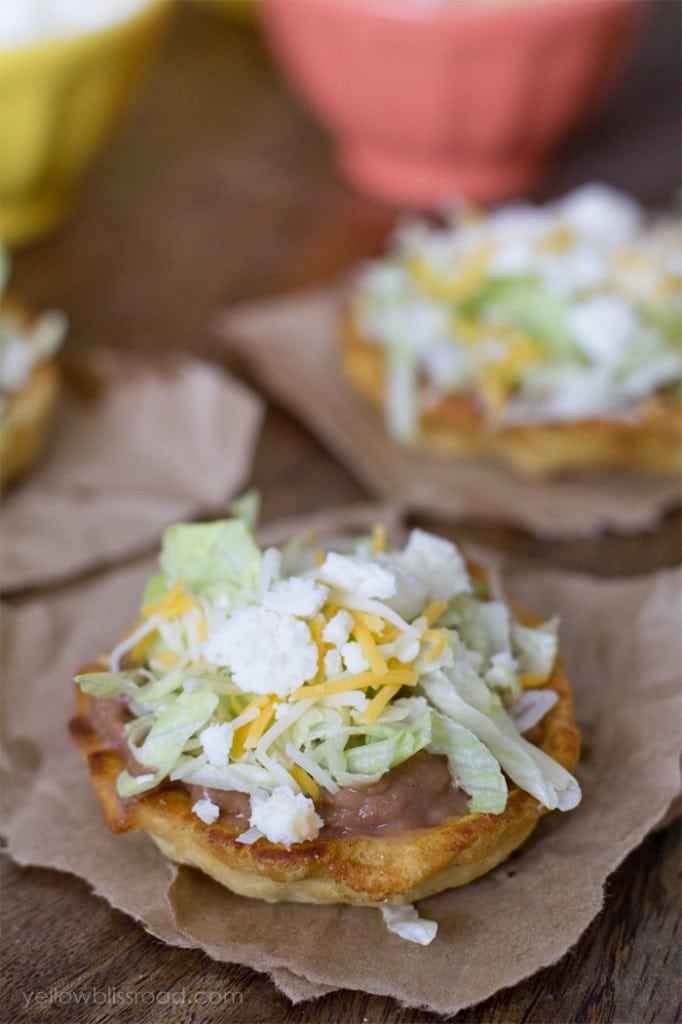 For all Mexican recipe, go here.
For all dinner recipes, go here.
For all of the Mexican recipes on the site, go here.
For a complete list of recipes on the site, go here.
Easy Homemade Refried Beans
Ingredients
1 lb bag of dry pinto beans
3 quarts of water
1/2 cup milk
Salt
Instructions
Rinse beans with water and discard any stones or bad beans.
Place beans in a large pot with 3 quarts of water and a generous pinch of salt.
Bring to a boil, them lower heat to simmer, covered, for approximately two and a half hours. The time will vary, but you will know they are ready when the beans are soft and beginning to break open.
Drain water from beans and place them back into the pot.
Over low-medium heat, add a 1/4 cup of water and a generous pinch of salt, and mash beans with a potato masher. Slowly add milk and continue mashing until they are a rough puree.
Garnish with your favorite topping and serve. Makes an excellent protein packed lunch, snack or side dish!