This rich and creamy One Pan Lemon, Ricotta and Kale Pasta is so easy to whip up. With tender pasta, creamy Ricotta, and vitamin packed kale, it's a delicious vegetarian meal that's ready in just 20 minutes, and with just one pan for cooking, clean up is a snap!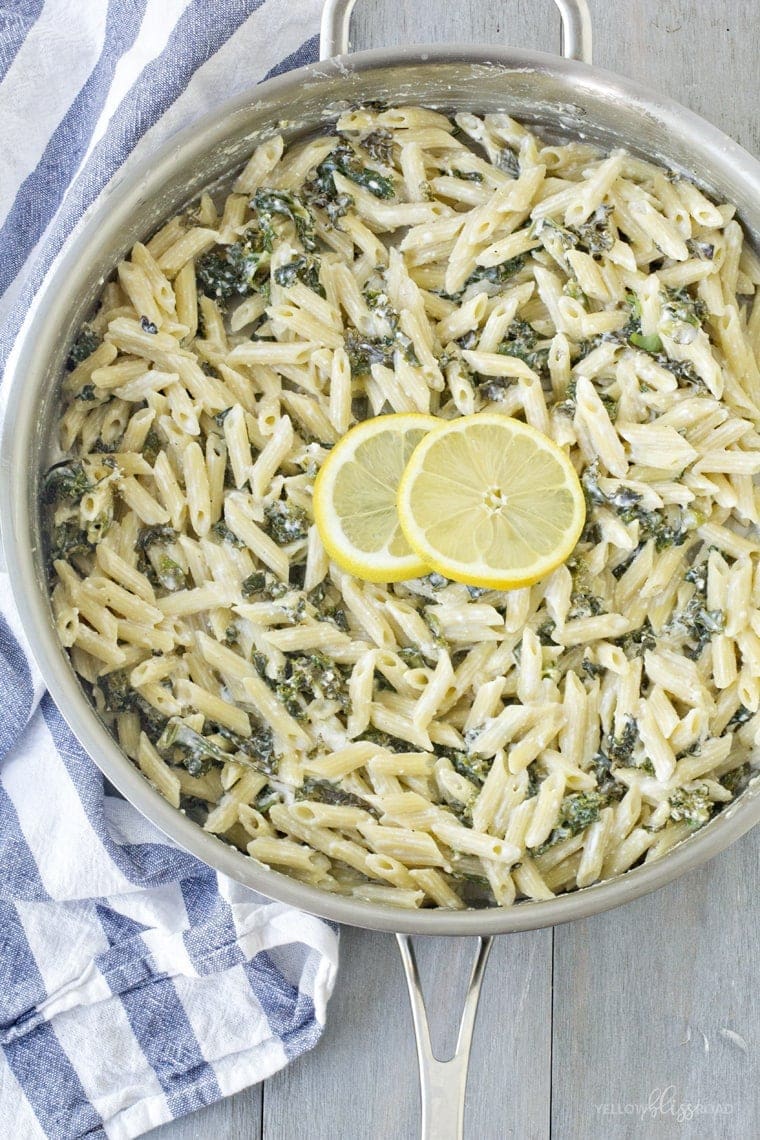 If you happened to see the Turkey, Kale and Rice Soup I posted last week, you read about how I have never been a fan of Kale. And here I am posting about it twice in a week. True, it may have taken me a while to jump on the Kale bandwagon, but I'm slowly opening up to the possibility that this super food might be worth adding to our weekly menu.
As you may know, we love our one pan meals here on the blog, and I've been really wanted to add more to our recipe box. We love them because they are so easy! Take this Creamy Lemon, Ricotta and Kale Pasta; it starts with a little garlic, lemon juice, dry pasta and water. Bring it to a boil and add some kale. Cook it for 10 minutes or so, then add some ricotta, cream cheese and Parmesan cheese.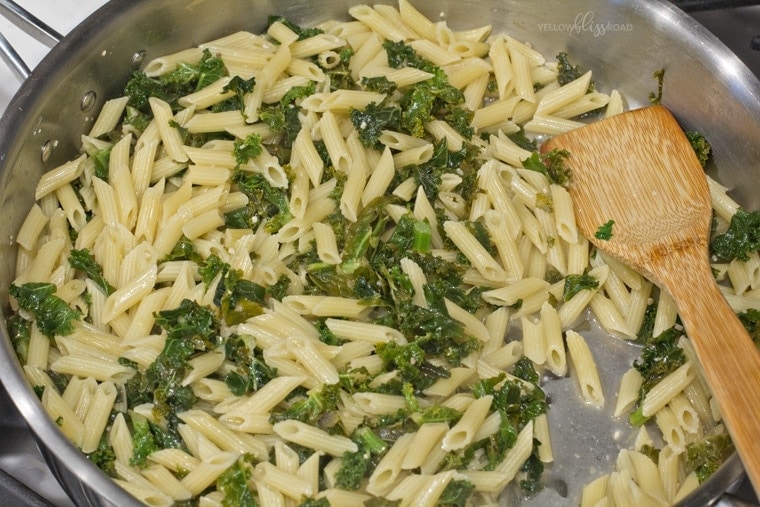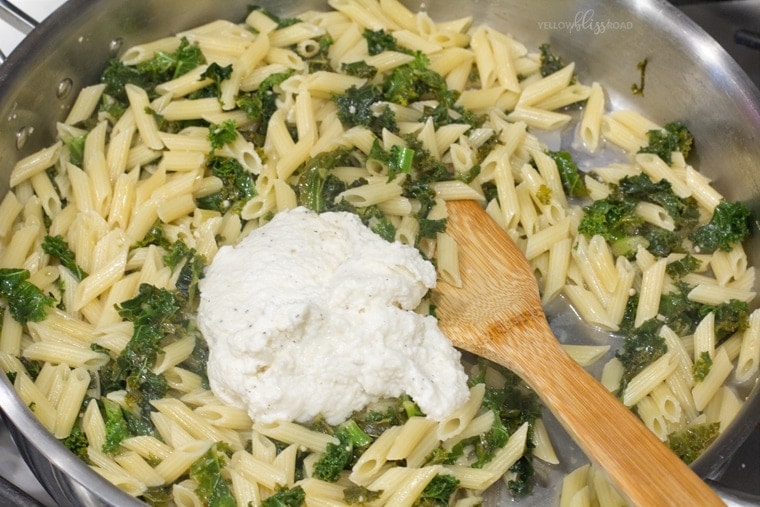 It doesn't get any easier than that. And on a busy weeknight with my busy family, I need things to be easy. This vegetarian dish will become a new favorite for sure. It would serve a lot as a side dish, and makes a great lunch as well as a filling and protein packed meatless meal.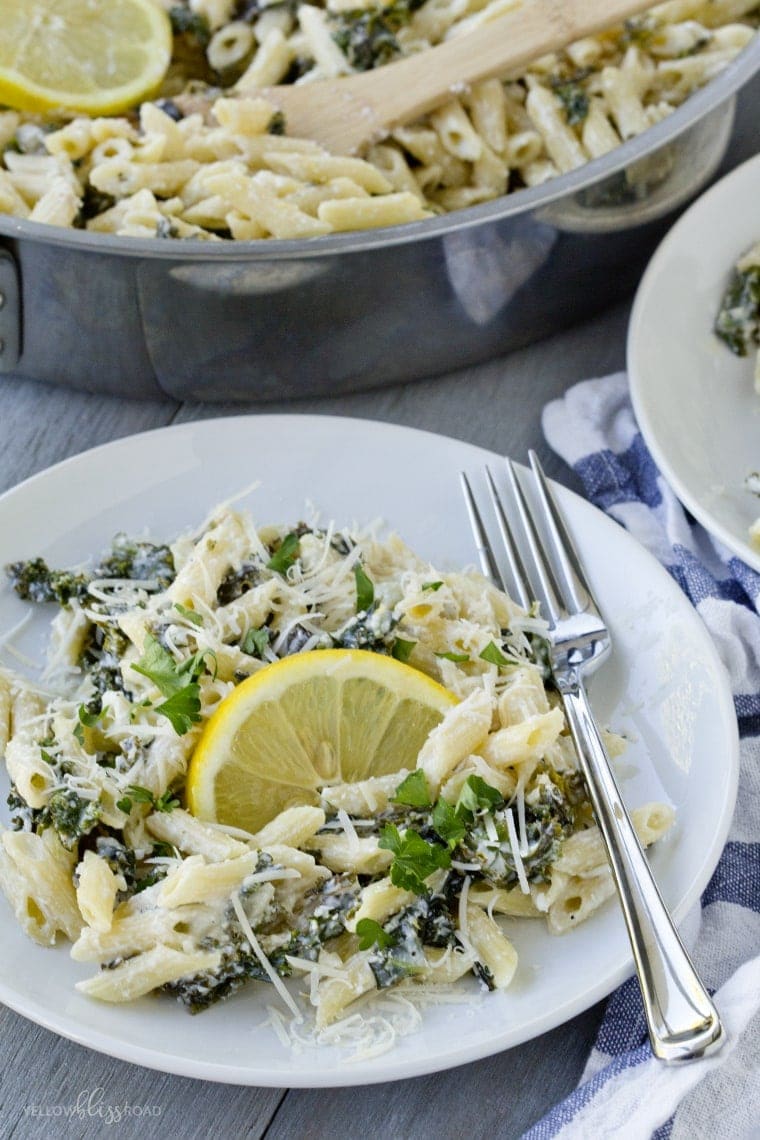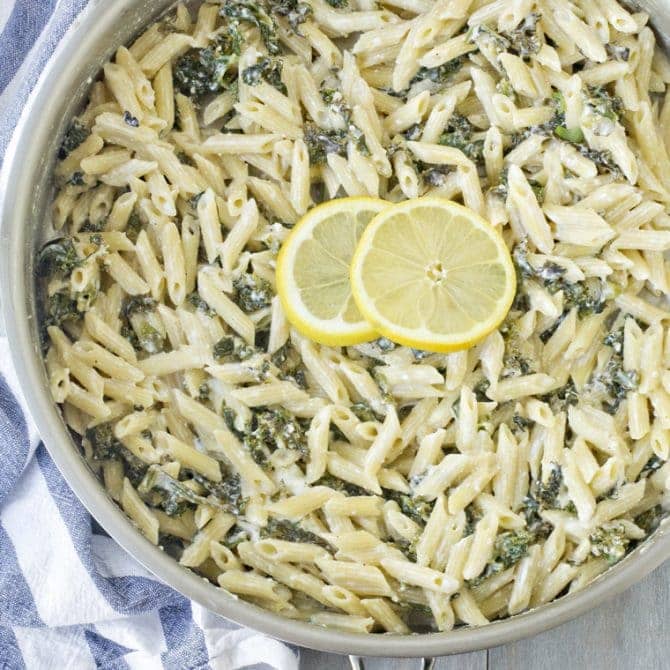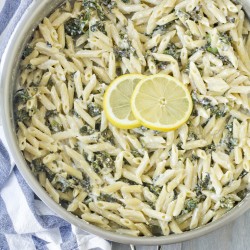 One Pan Lemon, Ricotta and Kale Pasta
Ingredients
2 teaspoons olive oil
1 tablespoon minced garlic
2 1/2 cups small dry pasta (I used mini penne)
2 1/4 cups water
1/4 cup fresh squeezed lemon juice
1 teaspoon lemon zest
3 cups kale roughly chopped, packed
1/4 cup fresh grated Parmesan Cheese
1/2 cup skim Ricotta
2 ounces softened cream cheese
Salt & pepper
Instructions
Heat olive oil in a 10-12" saute pan over medium-high heat. Add garlic and cook until fragrant; about 45 seconds.

Add water, pasta, lemon juice, lemon zest. Bring to a boil and stir in kale and 1 teaspoons of salt. Reduce heat to medium low, cover, and cook for 8-10 minutes.

Meanwhile, combine Ricotta, Parmesan and cream cheese. Set aside.

Check pasta for doneness. Add 1/4 cup more hot water if needed. There should still be some starchy liquid in the pan.

When pasta is tender and liquid id reduced, remove from heat and stir in the Ricotta mixture.

Taste and add salt and pepper as desired.

Serve hot.
For more deliciously easy dinner recipes, try these: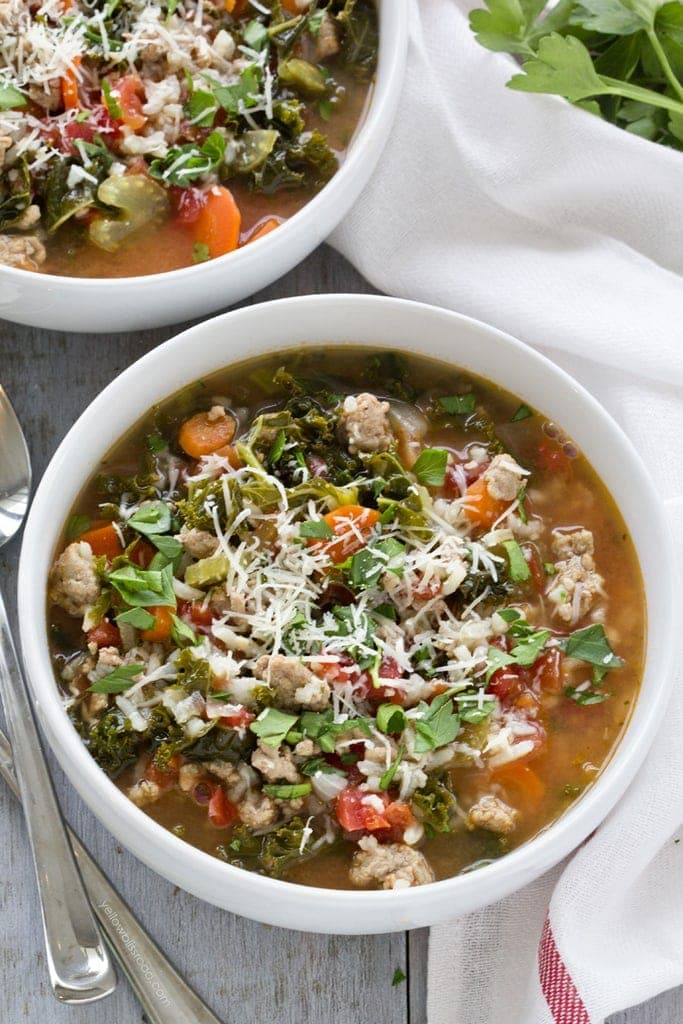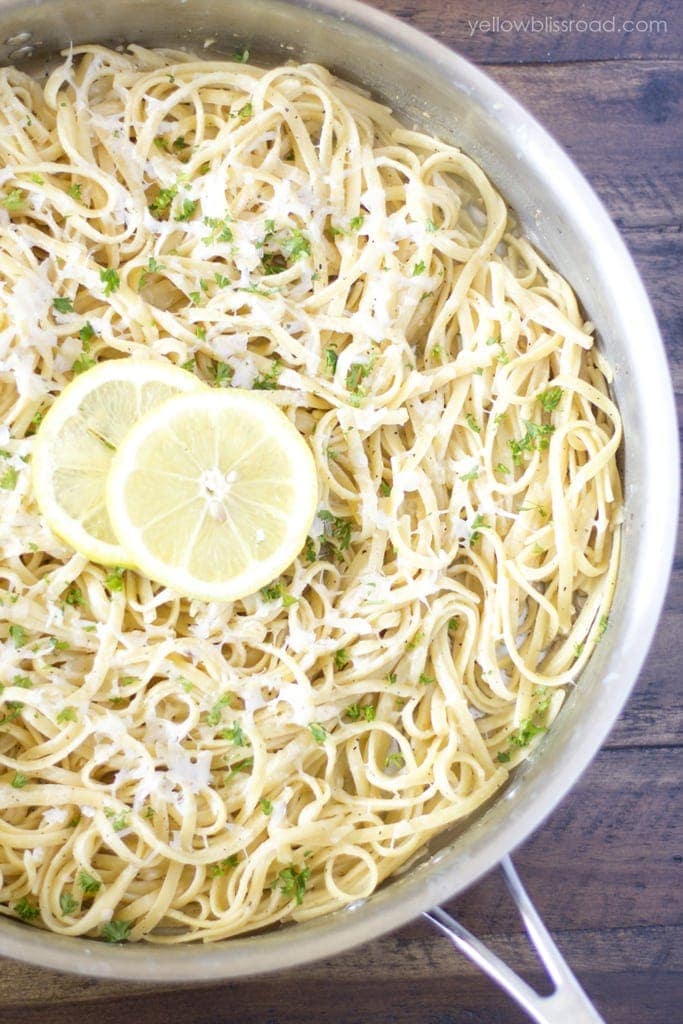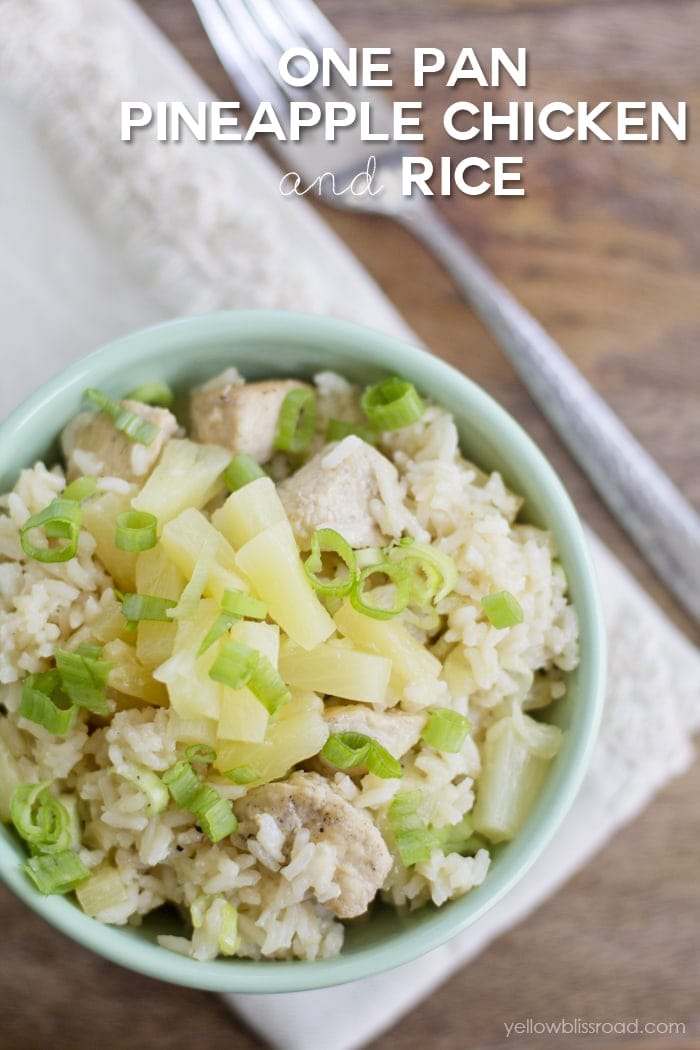 One Pan Pineapple Chicken and Rice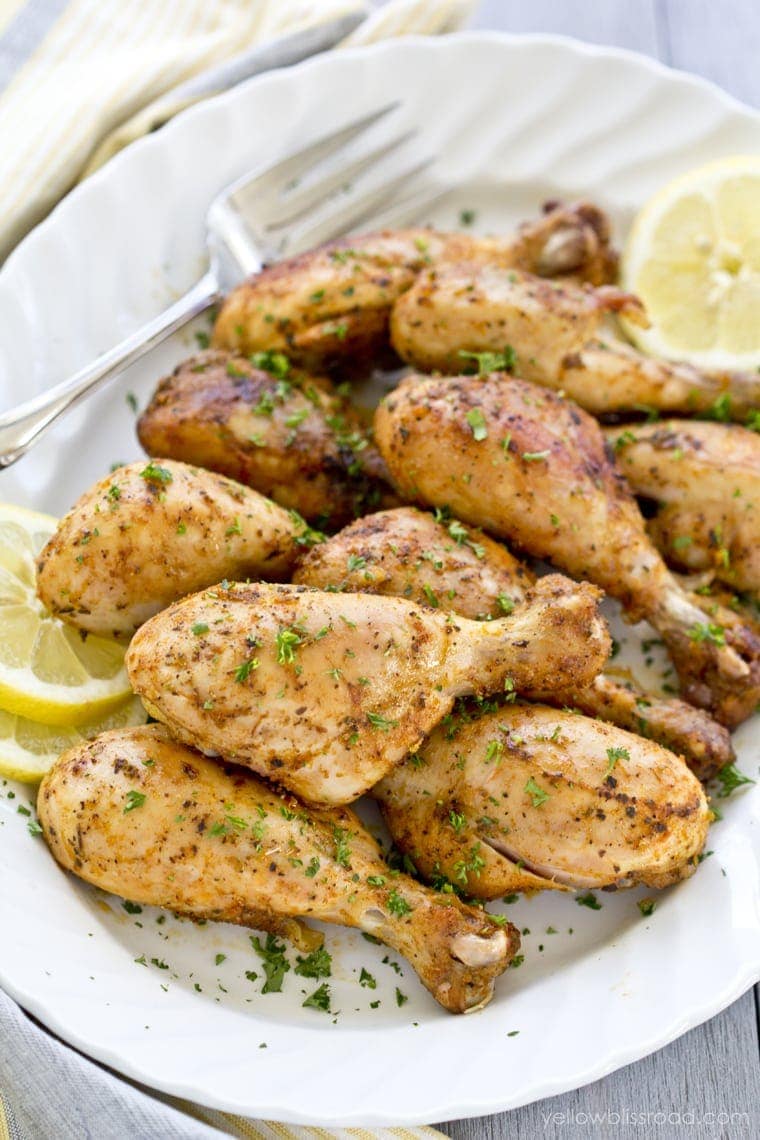 For all one pan recipes go HERE, for all dinner recipes go HERE and for all recipes go HERE.