Barbecue Chicken Pizza wrapped up in refrigerated Pillsbury Crescents or Pizza Dough for an easy and tasty snack!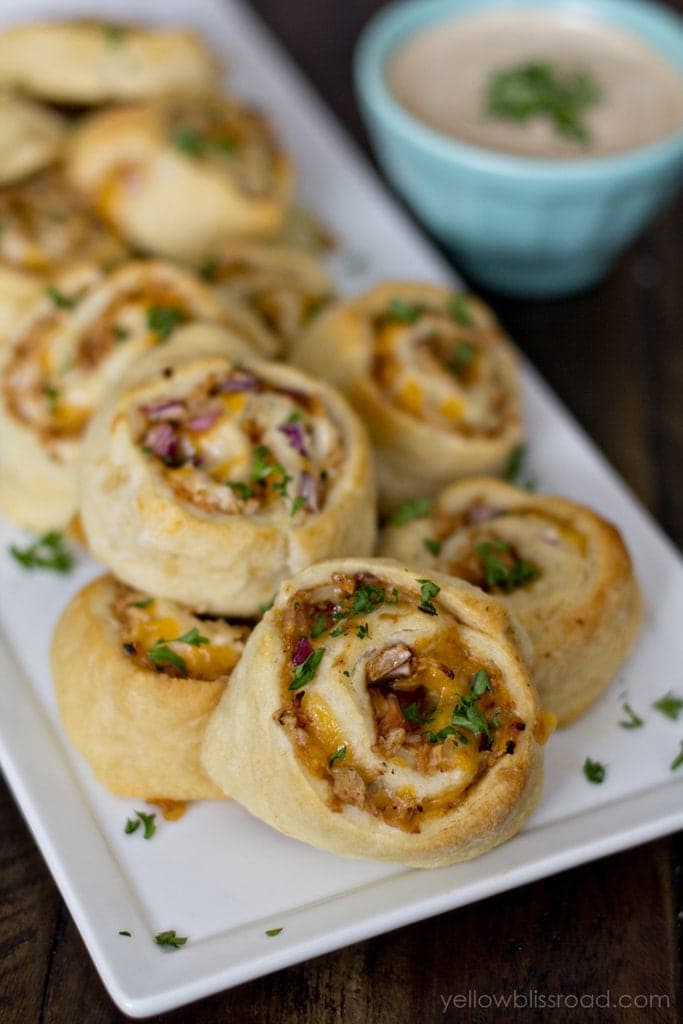 Alright guys, I have a confession. I have a slight aversion to cilantro. Ok, not so much an aversion as an extreme hatred for those little leafy, greens. In fact, I have been known to send a plate back to the kitchen at a restaurant if there's cilantro anywhere on the plate. Did you know that disliking cilantro has actually been shown to be hardwired into your genes? It's true, and finally I was validated in my feelings!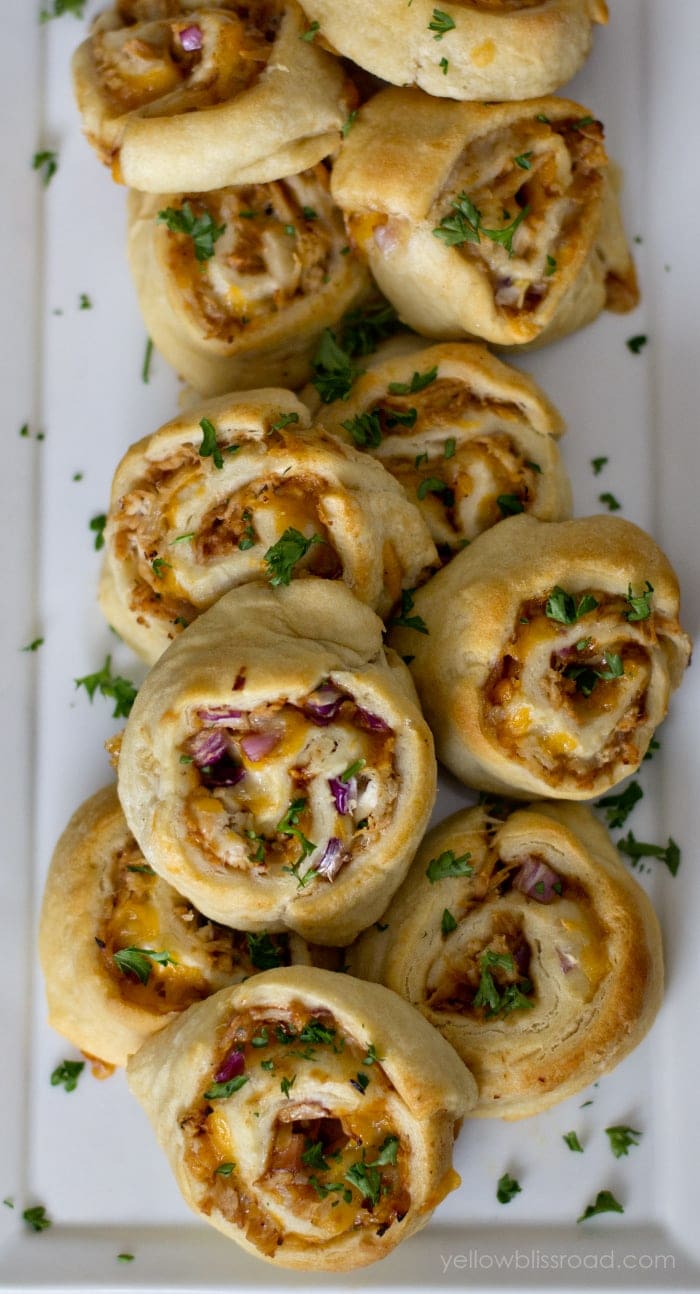 So what does my distaste for cilantro that have to do with Barbecue Chicken Pizza Pinwheels? If you've ever had Barbecue Chicken Pizza, you know that it typically calls for a generous sprinkling of cilantro all over. But there was no way I was going to buy cilantro, much less bring it into my house. So I used parsley. That's right folks, I faked it.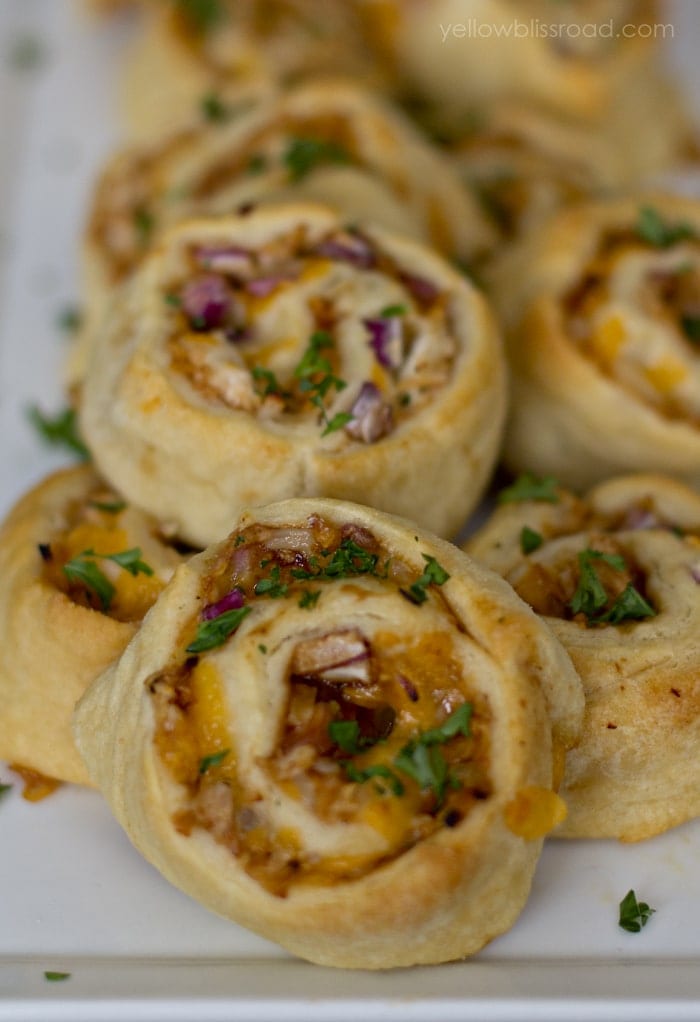 Because just because I'm hard wired (yes that's my story now and forever) to dislike the taste of cilantro, doesn't mean you are. So you'll see in the recipe below that it's optional. But if you still want the pretty green color to give your dish a show stopping look, chop up some parsley and call it a day. I promise you these Barbecue Chicken Pizza Pinwheels are delicious with or without it!
What about you? Are you a cilantro lover or hater?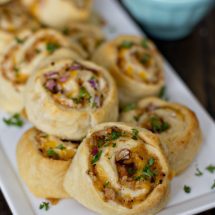 Ingredients
1 can Refrigerated Crescents or Pizza Dough
1/4 cup your favorite barbecue sauce
3/4 cup shredded Cheddar-Jack Cheese
1 cup shredded cooked chicken
1/4 cup diced red onion
1 tablespoon chopped cilantro optional
Instructions
Preheat oven to 350 degrees. Cover a cookie sheet with foil and spray lightly with cooking spray.

Lightly flour a large wooden cutting board. Roll out dough onto the floured surface, pressing seems together as you go.

Spread barbecue sauce evenly over the dough, to the edges.

Top with shredded cheese, chicken, onions and cilantro.

Roll pizza and seal the and slice into 1 inch pieces. *Roll width-wise (the longest side) for smaller pinwheels, and length-wise (the shortest side) for larger pinwheels.

Place pinwheels on the prepared cookie sheet, about 2 inches apart.

Bake at 350 degrees for about 9-11 minutes, or until the tops are golden brown.

Allow to cool for a couple of minutes then serve with barbecue ranch dipping sauce (1 part bottled barbecue sauce, 1 part bottled ranch dressing).
 For more tasty snacks, be sure to check these out: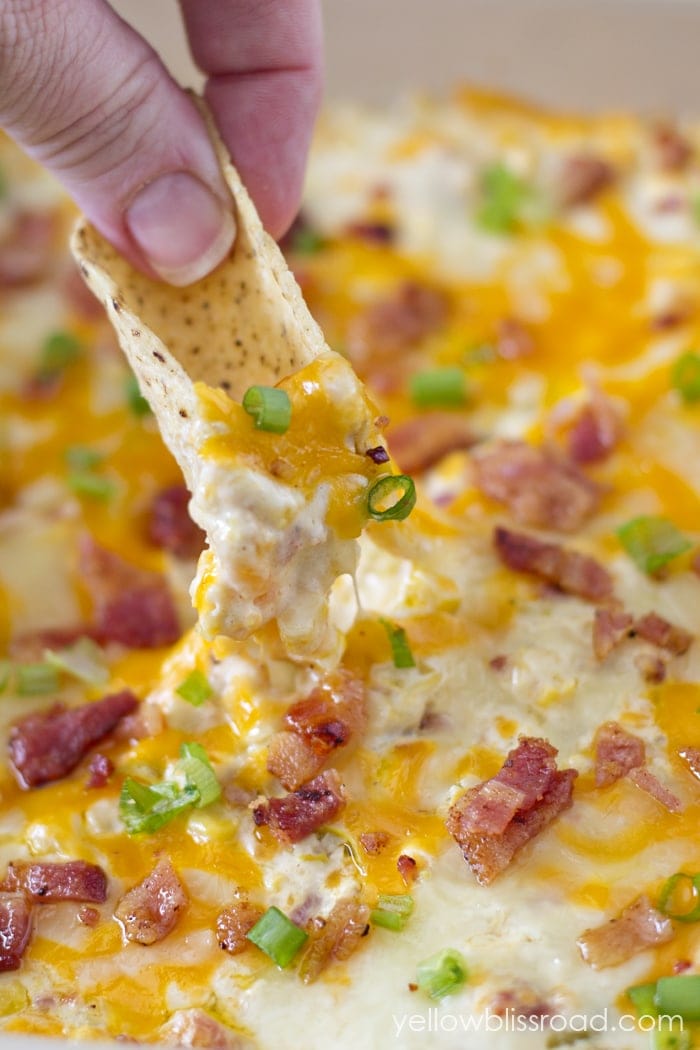 Jalapeno, Bacon, Corn Cheese Dip