Chicken, salsa and chicken broth are cooked slowly in your crock pot for an easy weeknight meal that your family will thank you for!
Tacos are a staple in our house. We love any kind of taco, from beef to chicken to carnitas, even fish (well, I love fish, the kids? notsomuch). A month or so ago I shared my go-to Slow Cooker Mexican Shredded Beef recipe with you. We use that for everything from tacos to tostadas to rolled tacos. It's super versatile, and so is the Crock Pot Chicken Taco Meat.
It starts with three chicken breasts, seasoned well with salt, pepper and garlic powder.

MY LATEST VIDEOS
 (affiliate link below)
Sidenote – I just got a new Slow Cooker. Its the Hamilton Beach Programmable Slow Cooker and so far I really love it. It's got a thermometer, so no more overcooked, dry meat! Not sponsored, just wanted to share!
Anyway back to the chicken. Pour a container of salsa and a little chicken broth over the chicken. Close the lid (I love how this one has a rubber seal and locks down tight) and cook on high for 3 hours.
Once the time is up, check to ensure that your chicken is cooked, and shred with two forks. Leave the chicken in the broth and set your slow cooker to warm (or low if there's no warm setting). This will help the shredded meat soak up that lovely juice.
Now it's time to make your tacos! Any taco shell is good, but I have to admit, homemade are the best. Serve with a side of homemade refried beans and rice or a salad for a complete meal.
Crock Pot Chicken Tacos
Ingredients
3 boneless, skinless chicken breasts (about 1.5 - 2 pounds)
1 container of your favorite salsa (14-16 oz)
1 cup low sodium chicken broth
salt, pepper and garlic powder to taste
Taco shells and toppings
Instructions
Season chicken breasts well with salt, pepper and garlic powder on both sides and place in the bottom of a crock pot.
Pour salsa and chicken broth over chicken.
Cover and cook on high for 3-4 hours.
Shred chicken in the crock pot and cook on low for about 30 minutes.
Serve in taco shells or tortillas with your favorite taco toppings.
 For more delicious Mexican recipes, be sure to check these out: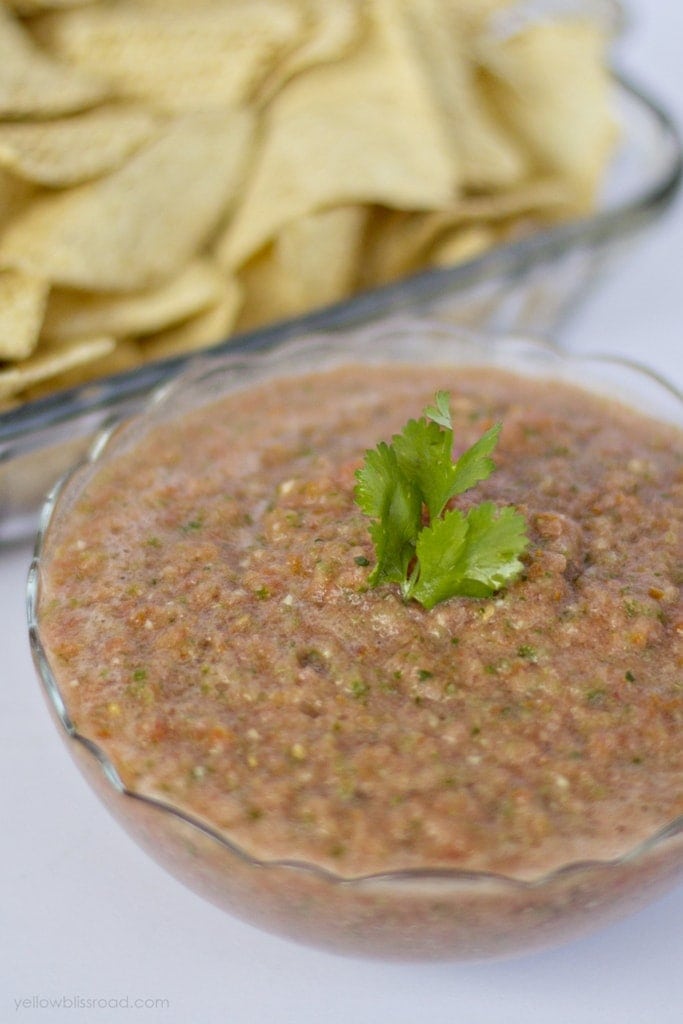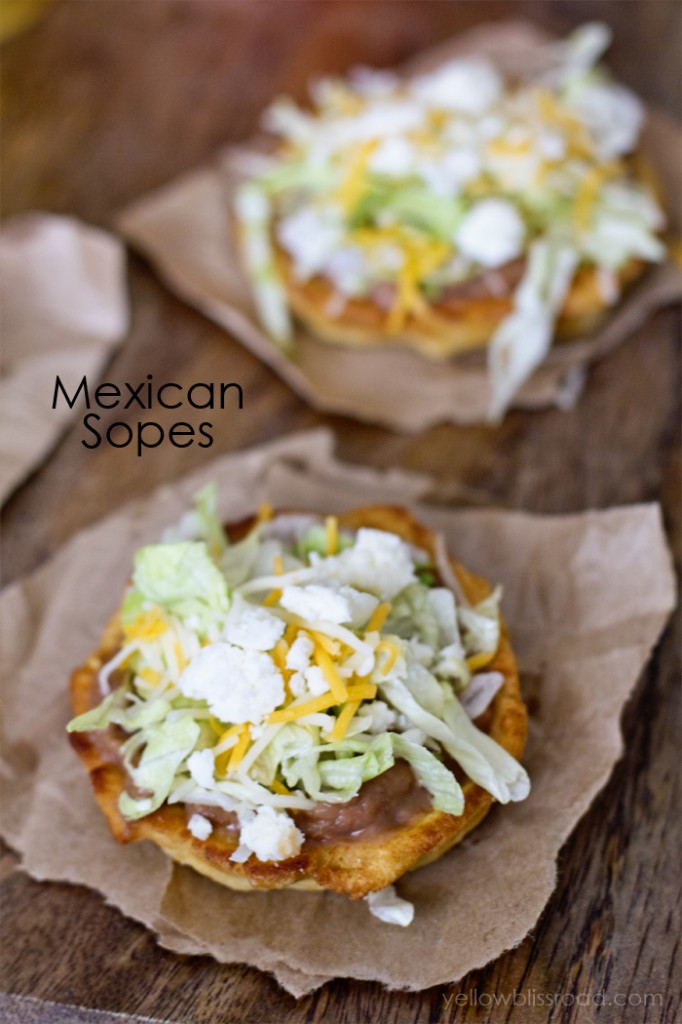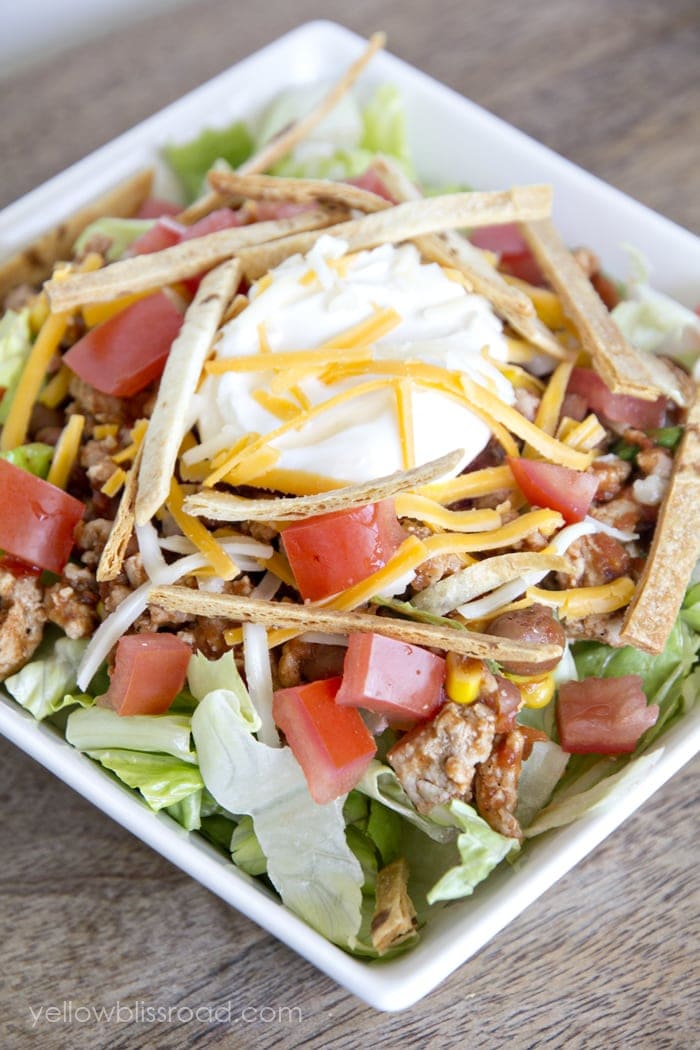 For all easy dinner recipes, go HERE and for all recipes, go HERE.