Ripe, juicy strawberries sandwiched between sweet Hawaiian bread and baked French Toast style. Perfect for Sunday brunch or a lazy Saturday breakfast.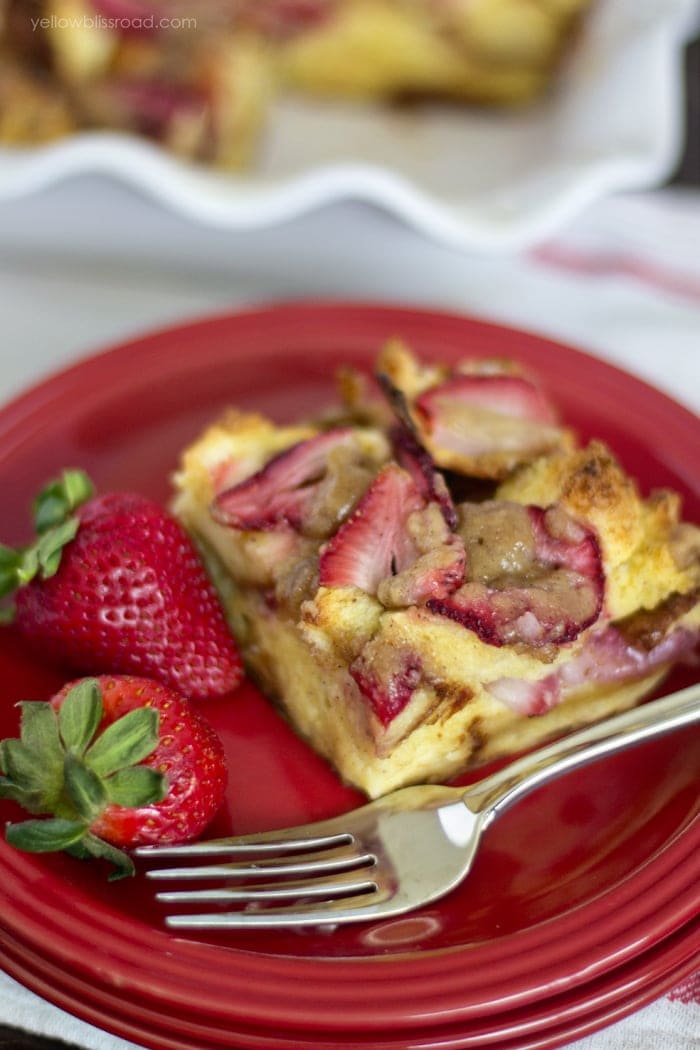 I have become a little addicted to baked french toast since making my Pumpkin Pie Baked French Toast last fall. Both of my kids love them too, so it's not hard to get them to sit down and eat breakfast when I make this. Since it's strawberry season, I figured what better fruit to add to my favorite Baked Cinnamon French Toast recipe?
It really couldn't be easier to make. Just think of how you normally make french toast – eggs, milk, sugar, and bread, right? Toss in some strawberries and you've got this! I think most people typically will use french bread for french toast, but I prefer to use a loaf of King's Hawaiian Bread. It's got a nice sweetness and holds up to the egg mixture really well. The strawberries are best sliced thin and sandwiched between two layers of bread cubes, and then on top with a butter and brown sugar crumble. I like to use my egg slicer to get nice even cuts for my strawberries. (Pro Tip – an egg slicer isn't just for eggs! Use it to chop strawberries, mushrooms, bananas, and even soft cheese!).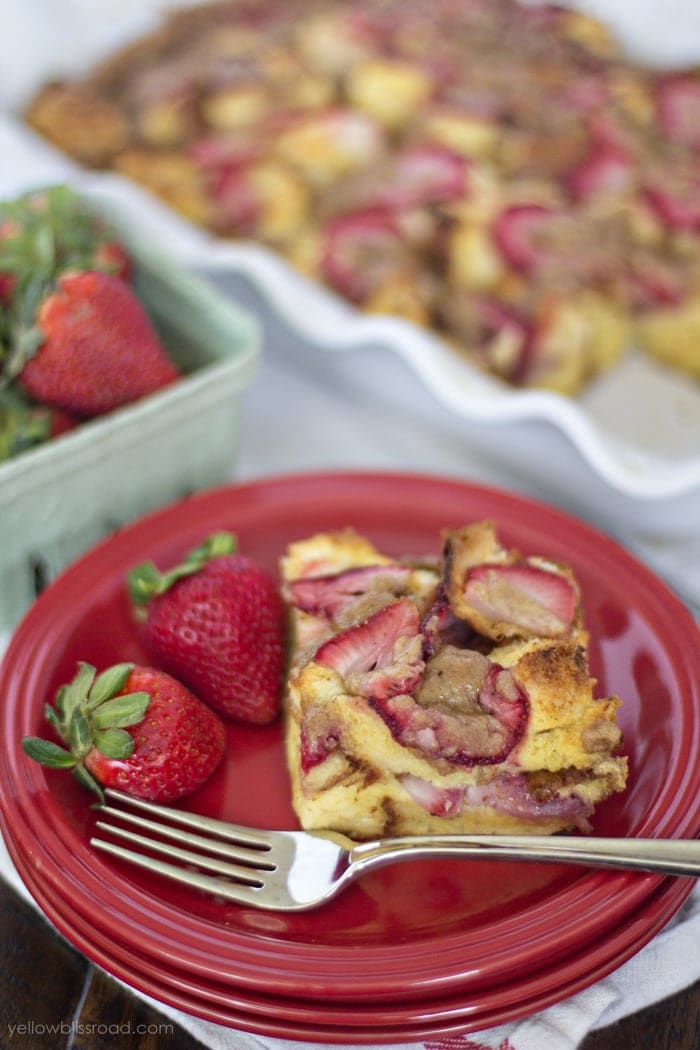 Strawberry French Toast Bake
Ingredients
French Toast:
1-16 oz loaf King's Hawaiian Bread
5 eggs
2 cups nonfat milk
1/4 cup granulated sugar
1 teaspoon ground cinnamon
1 teaspoon vanilla
2 cups sliced strawberries (about 1 pint)
Topping:
1/4 cup all-purpose flour
1/4 cup brown sugar
1 teaspoon ground cinnamon
1/4 cup cold butter, cubed
Instructions
Preheat oven to 350 degrees. Use butter (or cooking spray) to lightly grease an 9"x13" baking dish.
In a medium sized bowl, whisk together eggs, milk, sugars, cinnamon and vanilla.
Layer half of the torn bread pieces on the bottom of the baking dish, and layer 1 cup of the strawberries over the bread. Layer the remaining bread, and then the remaining strawberries.
Pour egg mixture evenly over bread and strawberries.
In a small bowl, combine flour, brown sugar and cinnamon. Cut in butter with a pastry cutter or your fingers to combine until it resembles coarse crumbs. Sprinkle over the bread mixture.
Bake at 350 degrees for about 50 minutes. Allow to cool and set for 10 minutes. Serve warm.
 For more delicious breakfast recipes, be sure to try these: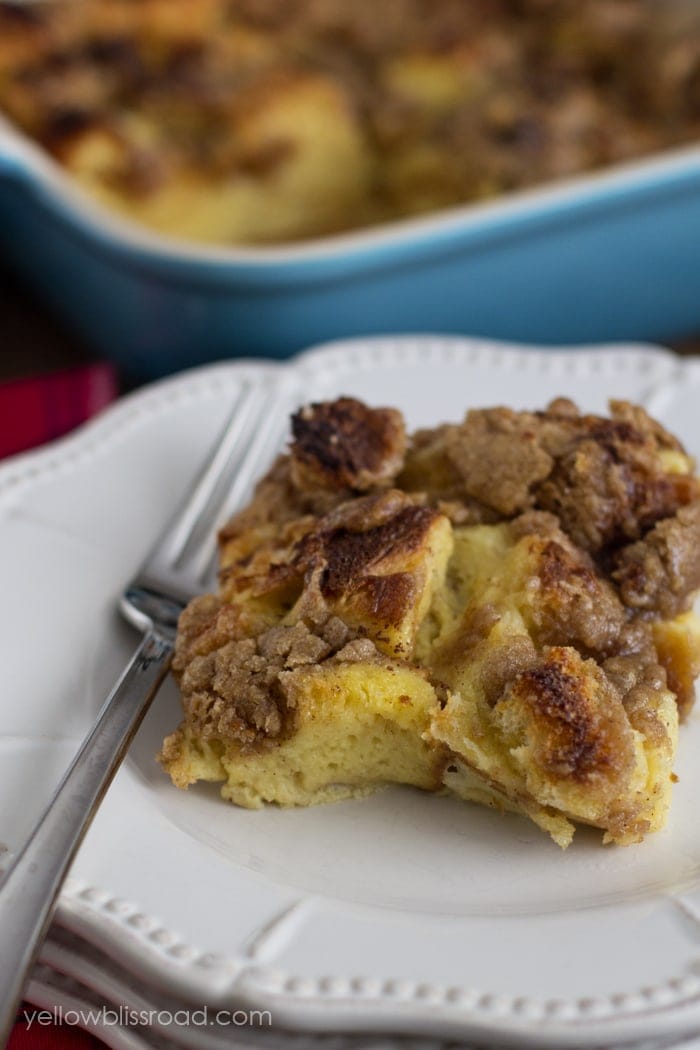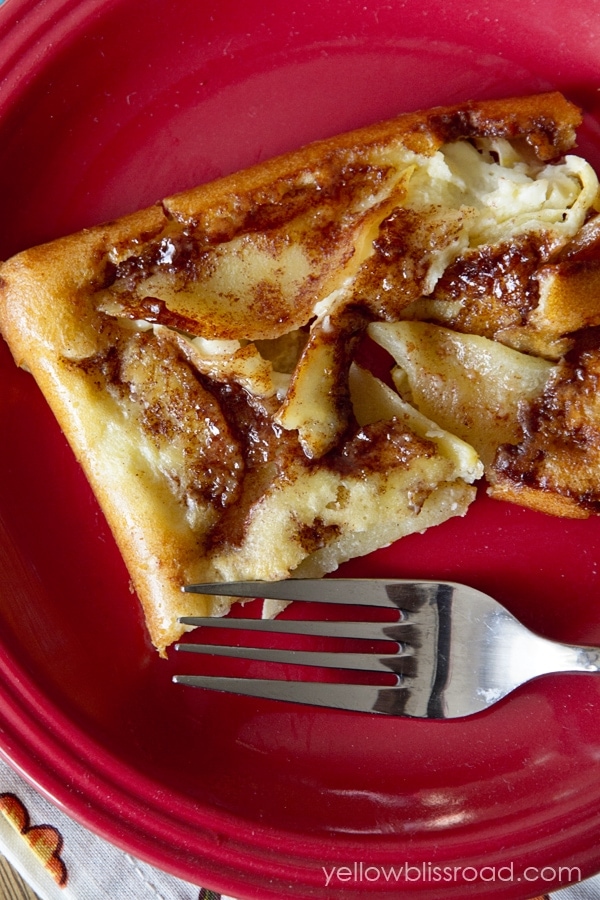 And for more strawberry recipes, try these: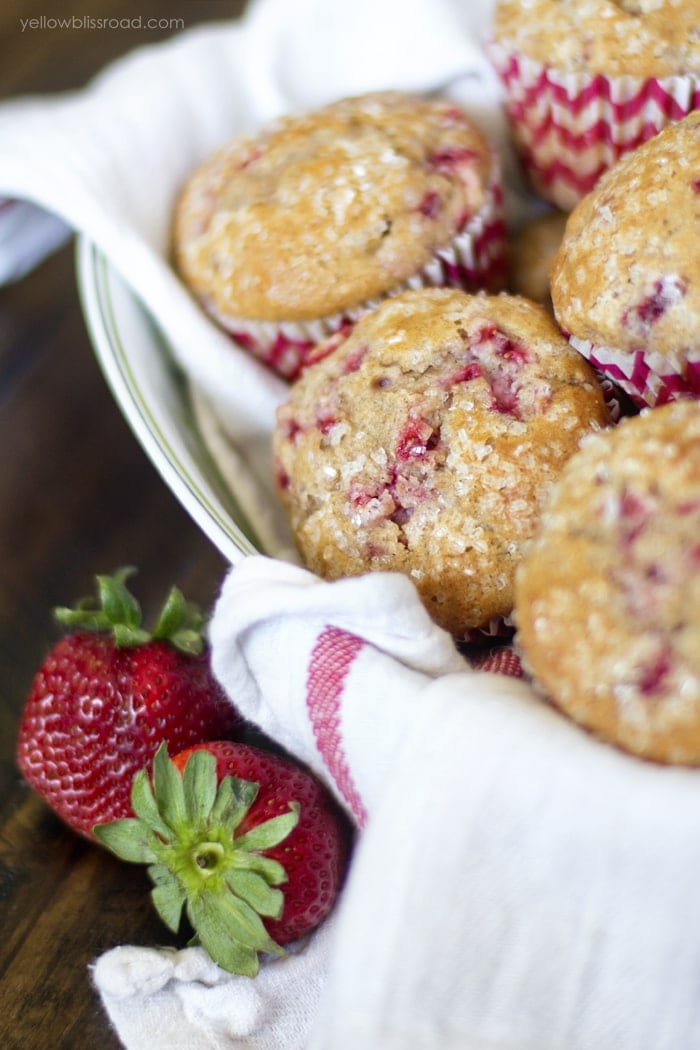 Whole Wheat Strawberry Muffins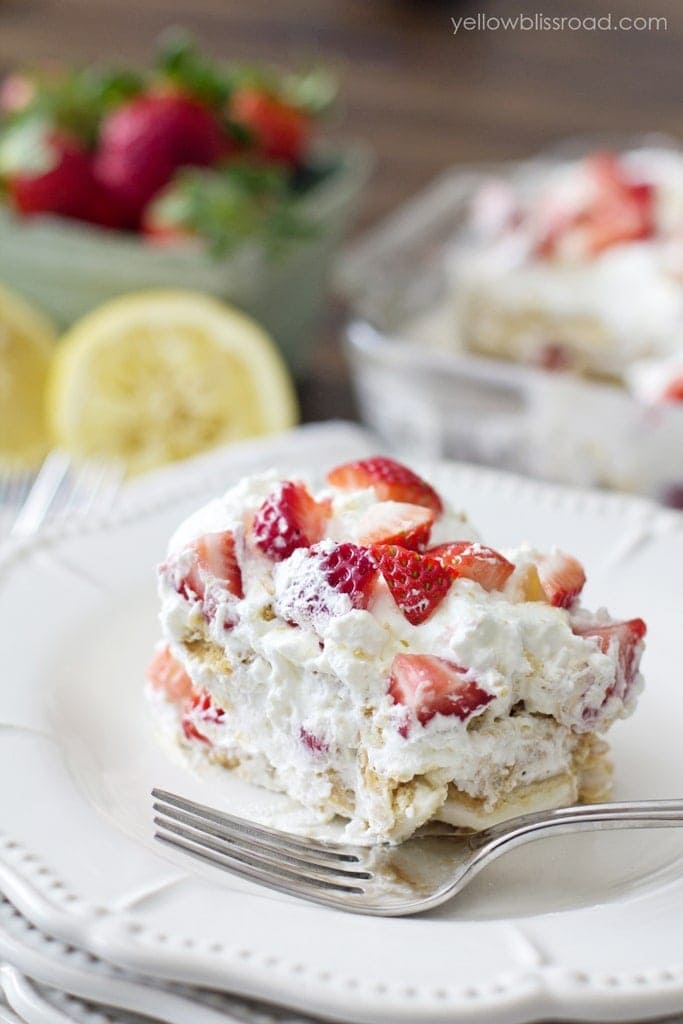 Strawberry Lemonade Ice Box Cake
For all breakfast recipes, go HERE and for all recipes, go HERE.