From choosing the right fat content to mastering delicious recipes, these simple tips and tricks will make choosing and preparing your ground beef recipes so much easier, saving you time and energy in the kitchen.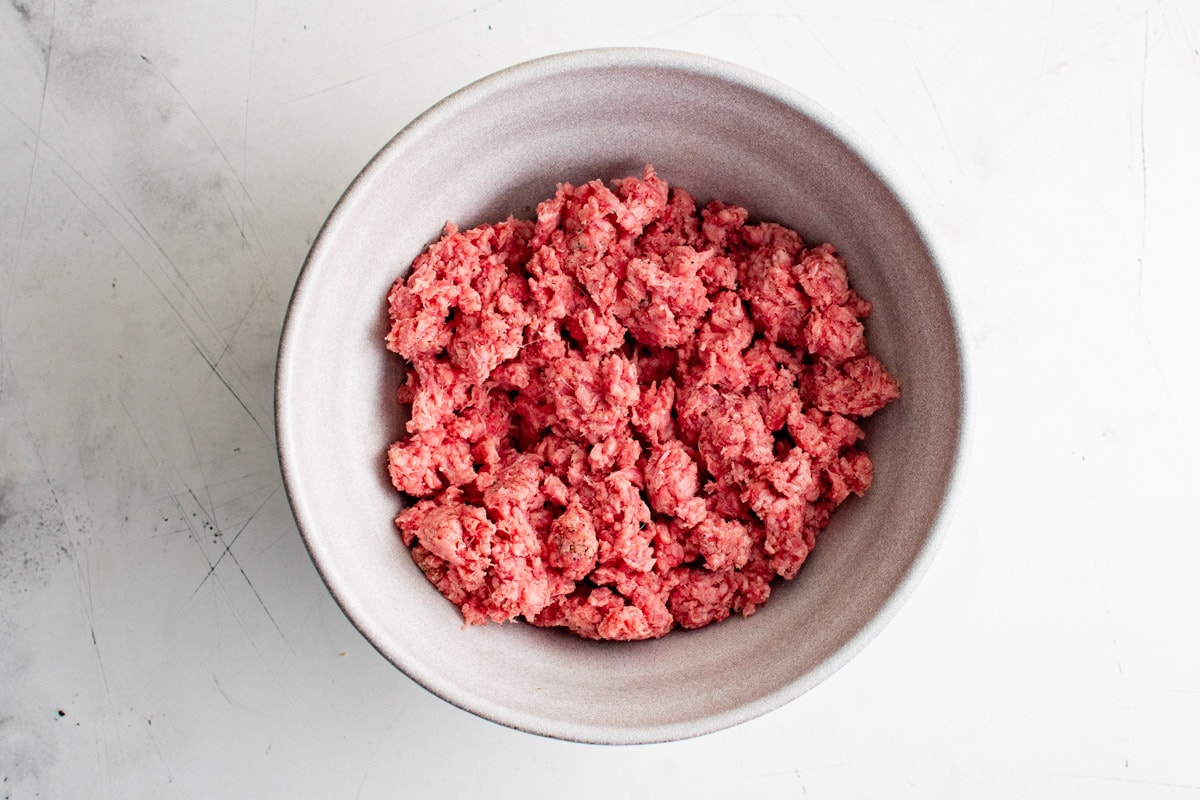 When it comes to kitchen staples, few things top ground beef. It's such a versatile and easy to use ingredient, from making Instant Pot Chili to whipping up some simple Ground Beef Tacos.
I know it can be tricky to pick out the right kind of beef for the recipe you are making, but have no fear! I've got lots of tips that will help make choosing and cooking your ground beef so much simpler.
Pin this recipe for later!
What is Ground Beef?
Ground beef, also known as minced beef or hamburger meat, is made from beef that has been finely chopped or ground into small pieces. It is one of the most popular, versatile and cost-effective types of meat used in cooking.
The meat is passed through a grinder to break it down into smaller pieces. The grinding process helps to tenderize the meat and mix the fat evenly throughout, resulting in a flavorful and juicy product. The fat content can vary, and different types are available based on the percentage of fat present.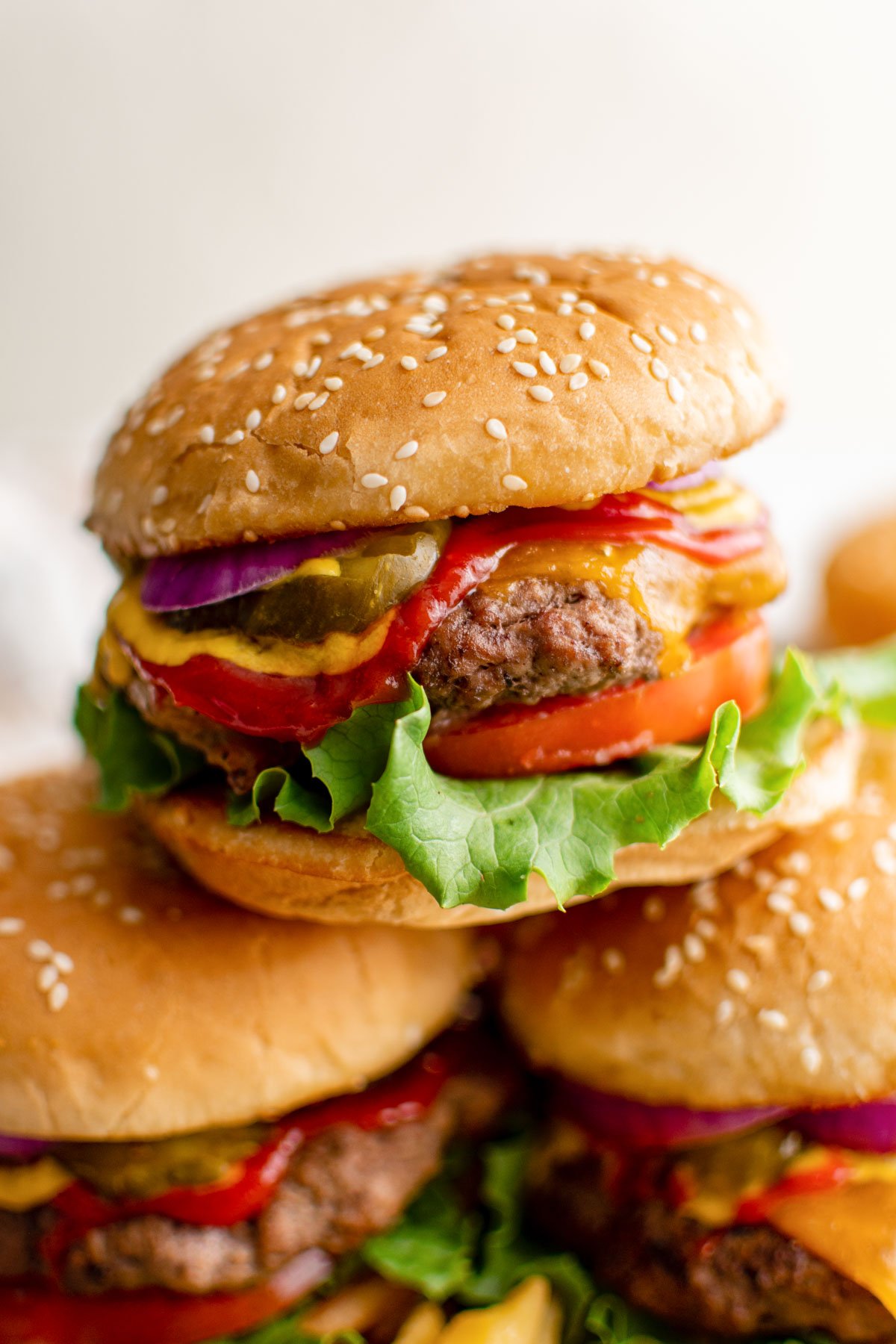 Ground beef has a wide variety of uses in cooking such as hamburgers, meatballs, meatloaf, tacos, chili, and pasta sauces. It can be a blank canvas for various seasonings and flavors, so don't be afraid to experiment and add different herbs, spices, or sauces to enhance the taste.
A little bit goes a long way, and you can stretch a pound of ground beef by mixing with vegetables and broth for Hamburger Soup, or with rice and veggies for a One Pot Dirty Rice.
How To Choose The Right Ground Beef
Recipes like burgers and meatloaf will benefit from the moisture and juiciness of a higher fat ratio, while casseroles and chilis will do well using a lower fat ratio.
The fat content affects the flavor and juiciness of the cooked meat. So what kind of ground beef is best?
The choice depends on personal preference, dietary needs, and the specific recipe you are preparing. Here are a few factors to consider:
Fat Content: Lean ground beef (such as 90% lean) has less fat and can be a good option for those looking for a healthier choice. Higher-fat beef (such as 80% lean) tends to offer more flavor and juiciness.
Quality: Look for high-quality ground beef from reputable sources. It's ideal to choose a product that is freshly ground or purchased from a trusted butcher or store for a better flavor and texture.
Freshness: When purchasing, check the expiration or "sell by" date on the packaging to ensure freshness. If possible, buy from a store that grinds the meat in-house or buy it on the day it was ground for the best quality.
Organic or Grass-Fed: Some people prefer organic or grass-fed, which can have a different taste profile and may be produced using more sustainable and ethical practices.
Recipe Requirements: Certain recipes may benefit from a leaner variety, while others may call for fattier options for added flavor and moisture.
How To Cook Ground Beef
When batch cooking, I like to add diced onions and garlic for a more flavorful final product. If you don't want small bits of onion in your meat, you can simply season as desired.
Heat a skillet over medium-high heat.
Add olive oil and cook diced onions until translucent.
Add garlic and ground beef and cook until no longer pink. As the meat cooks, break it up into small pieces with a spatula or wooden spoon.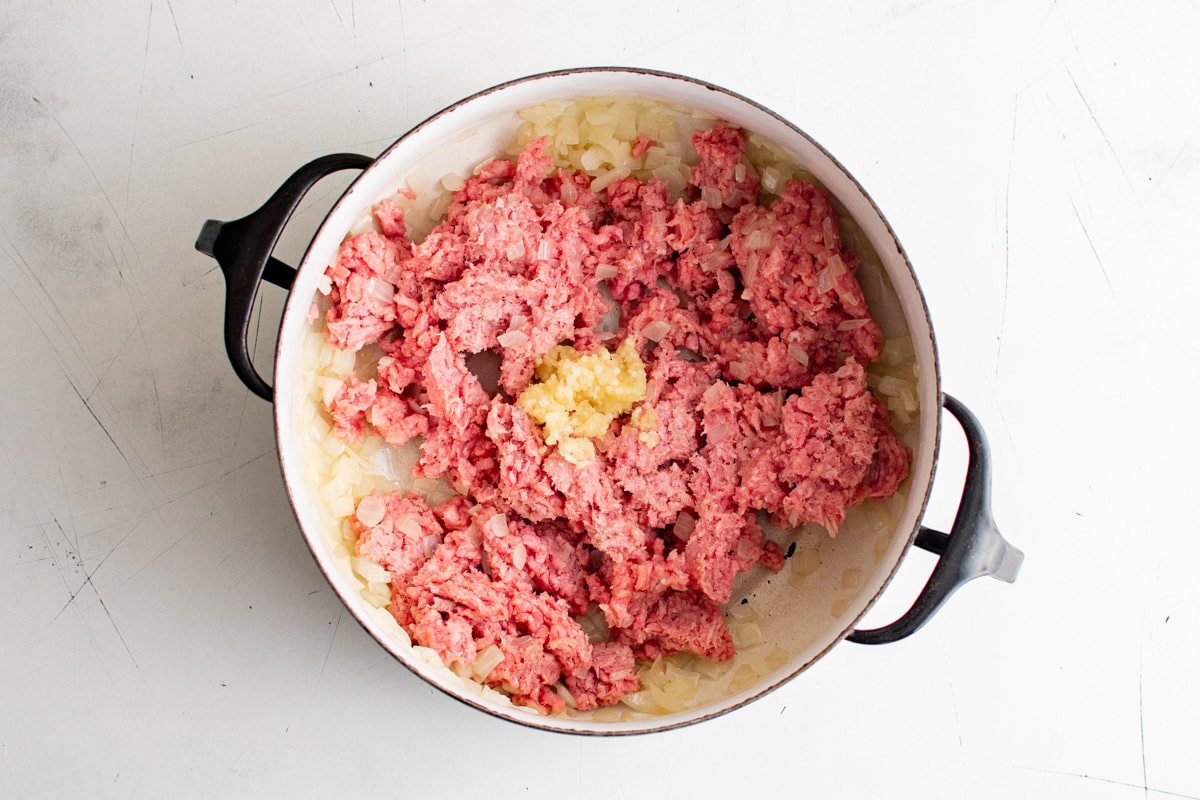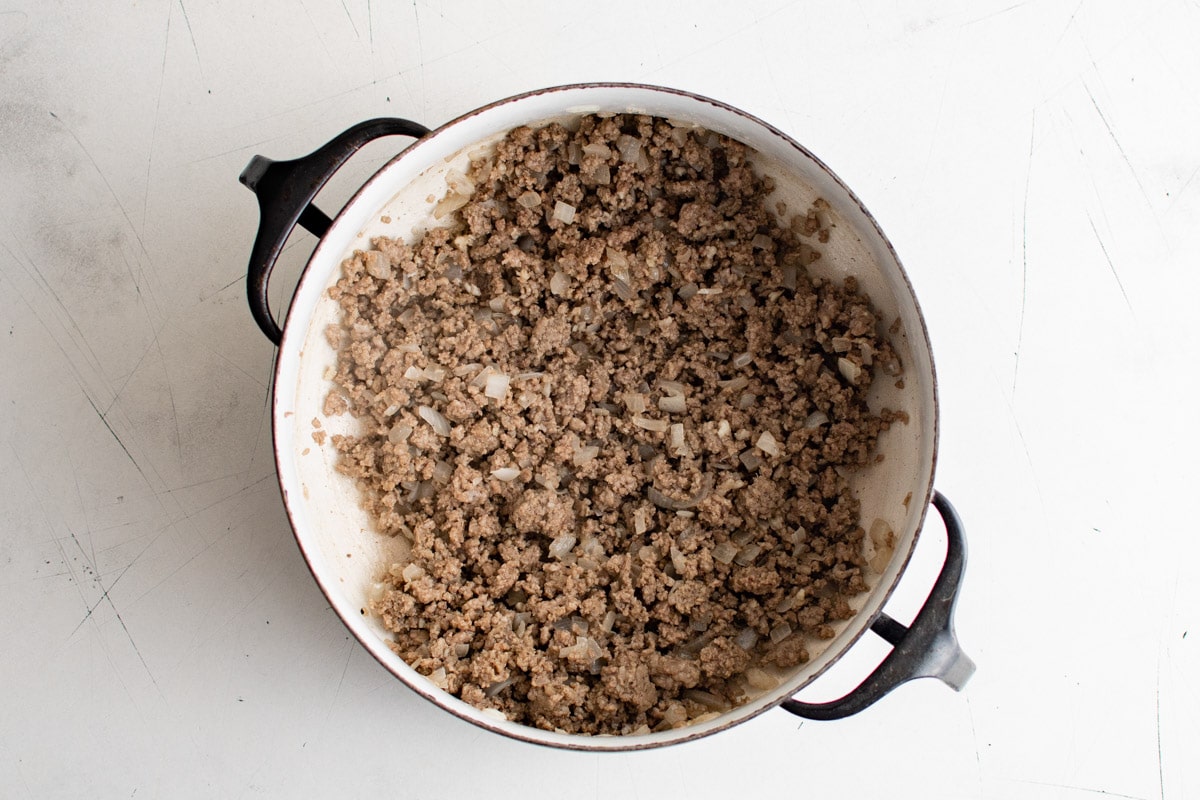 The USDA recommends cooking ground beef to at least 160℉ (well done) for safe consumption. Most recipes call for ground beef to be well done anyway, but when it comes to burgers, some prefer the flavor and juiciness of medium or medium well (140-155℉).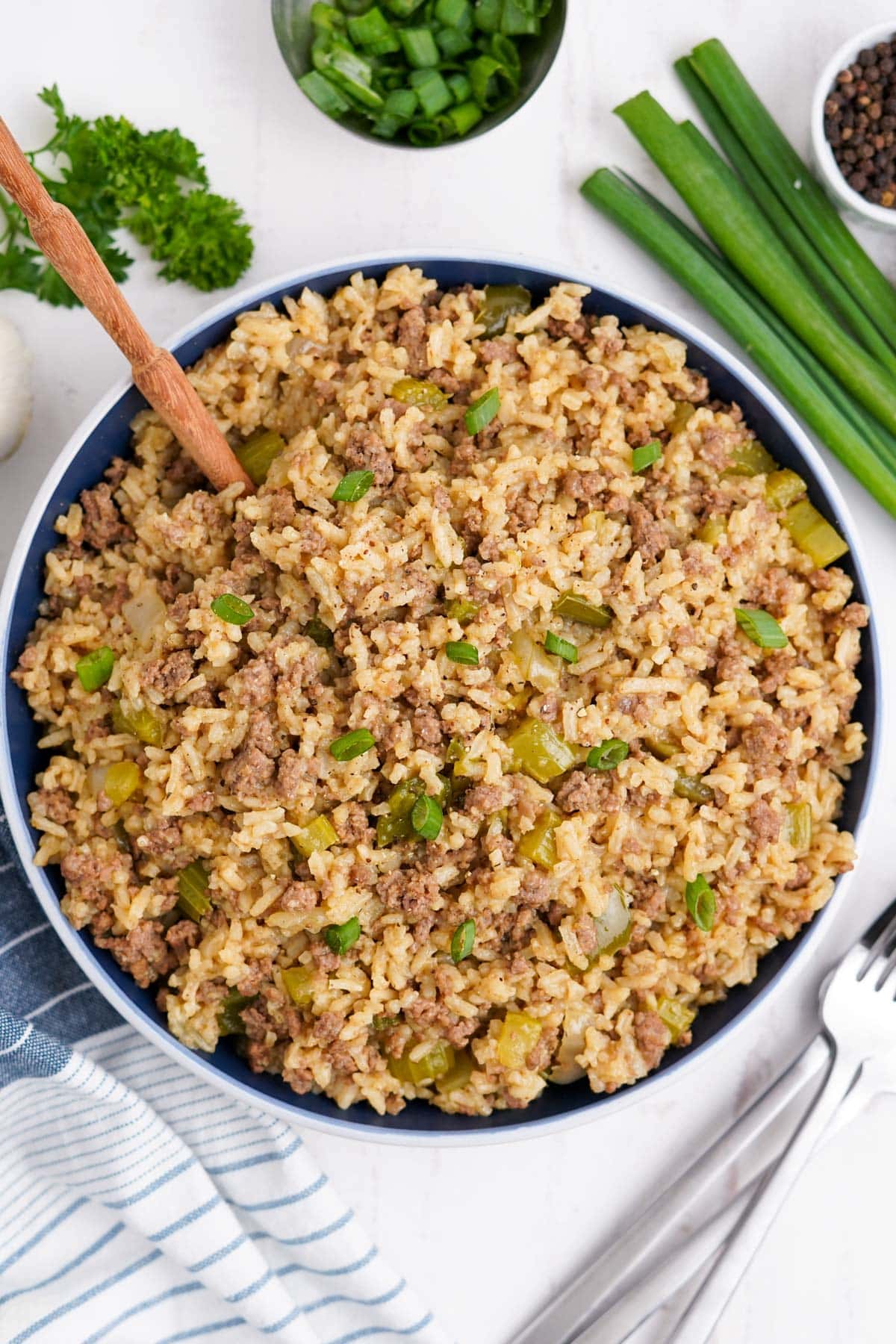 How To Know When Your Beef Is Done
Depending on the type of recipe you are using, your beef may not brown all the way through before it is safe to eat. To ensure your beef is cooked all the way through, we recommend using a digital meat thermometer to check the temperature of your meat. Once your beef has reached an internal temperature of 160°F it is ready to consume.
Storing Ground Beef
Refrigerating raw ground beef: Raw ground beef will remain fresh for about 2-3 days in the refrigerator.
Freezing raw ground beef: In order to preserve its freshness, you can freeze your ground beef for up to 6 months. Unless it's vacuum sealed, I recommend transferring the meat to a freezer-safe plastic bag to prevent freezer burn. For tons of tips, check out my post on how to freeze and how to thaw ground beef.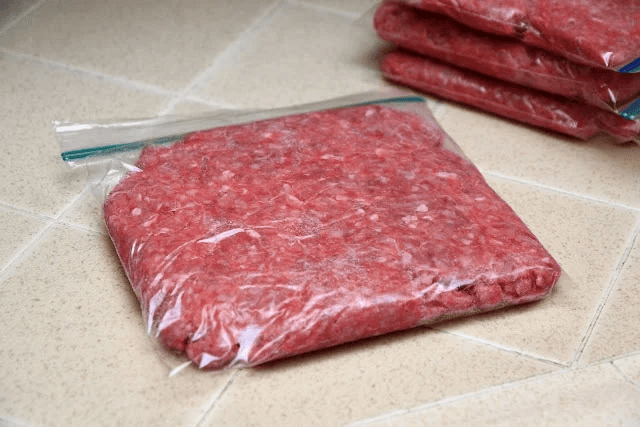 Refrigerating cooked ground beef: Cool the meat completely, then transfer to an airtight container. Refrigerate for up to 3-4 days. This goes for batch cooked meat as well as casseroles, meatballs, burgers and meatloaf.
Final Tips
Choose the right fat content: Consider the fat content of the beef based on your recipe and personal preference. Lean ground beef (e.g., 90% lean) is great for healthier options, while higher fat content (e.g., 80% lean) can add more flavor and juiciness. Choose the appropriate fat content for your specific recipe.
Handle with care: Avoid overhandling or excessively compacting it. Overworking the meat can result in a denser and tougher texture. Use your hands or a fork to gently mix or shape the meat as necessary to avoid compacting it too much.
Seasoning and mixing: For even distribution of flavor, mix in any seasonings, herbs, or spices thoroughly. This ensures that every bite is well-seasoned. Use your hands or a fork to combine the ingredients evenly (see tip #2).
Cook to the right temperature: Cook meat to a safe internal temperature to ensure it's safe to eat. The minimum safe internal temperature for ground beef is 160°F (71°C). Use a food thermometer to check the temperature and avoid any risk of undercooking.
Drain excess fat: If the beef releases a lot of fat while cooking, you can drain off the excess fat using a spoon, spatula or paper towels. This step can help reduce the overall fat content and make the dish less greasy.
Experiment with seasonings: Ground beef can be a blank canvas for various seasonings and flavors. Don't be afraid to experiment and add different herbs, spices, or sauces to enhance the taste. This allows you to customize the flavor profile to your liking and explore different culinary possibilities.
Store properly: If you have leftover raw ground beef, store it in the refrigerator promptly. Make sure to use it within a day or two to maintain freshness and prevent bacterial growth. Cooked ground beef can be refrigerated for up to 3-4 days or frozen for longer-term storage.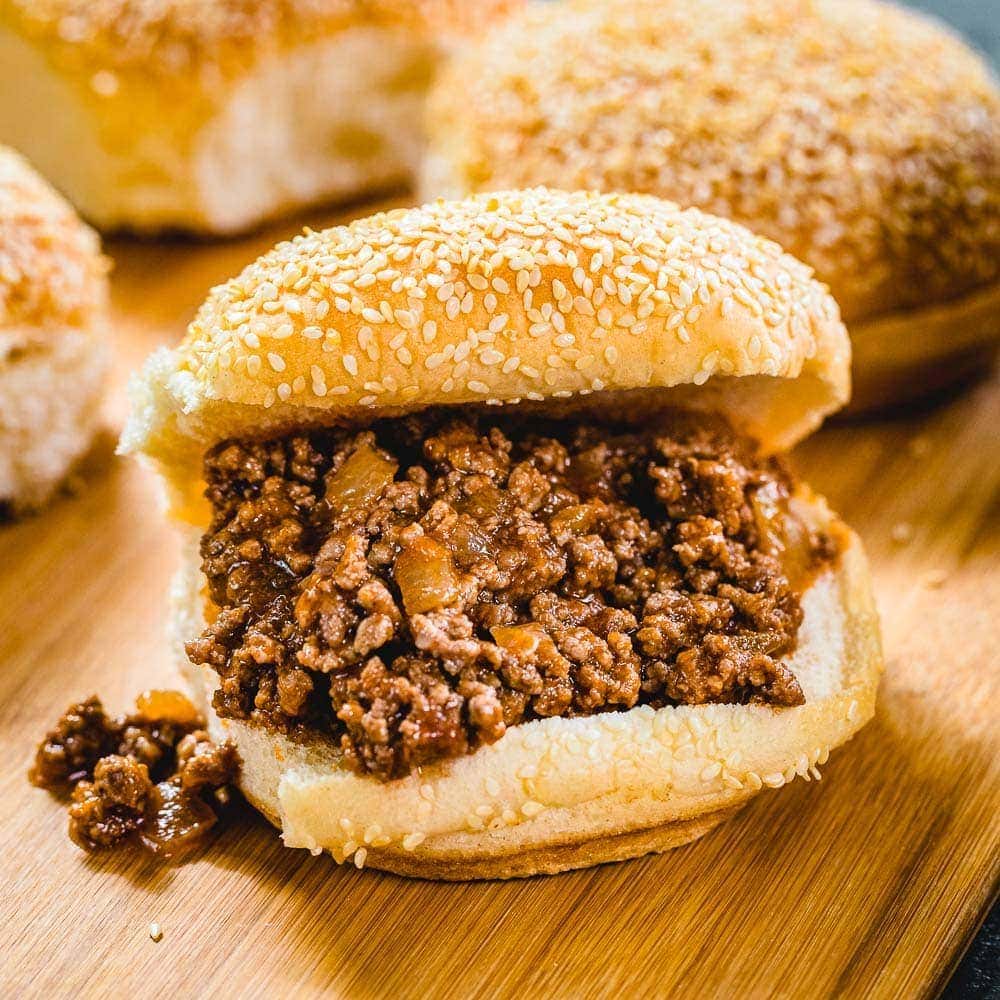 By following these tips, you'll be able to handle ground beef effectively and create delicious dishes with excellent texture and flavor.
Recipe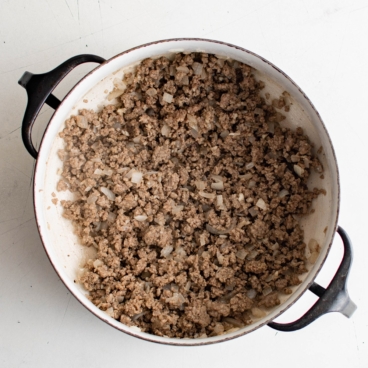 How to Cook Ground Beef
How to cook ground beef: from fat content selection to mastering tasty recipes. Save time and energy in the kitchen with these expert tips.
Ingredients
1

pound

ground beef

1

small onion

1

garlic clove

Optional – desired seasonings or add-ins
Instructions
Heat a pan or skillet over medium heat.

Add the beef, onion, and garlic. Use a spatula or wooden spoon to break apart the meat.

Cook until the onions are translucent and beef is tender; about 7-10 minutes.

Use a spoon, turkey baster or paper towels to remove any excess fat from the pan.
Notes
Cook several pounds of ground beef at a time and portion into freezer bags for easy make-ahead meals.
Nutrition
Calories:
1024
kcal
Carbohydrates:
11
g
Protein:
86
g
Fat:
68
g
Saturated Fat:
27
g
Polyunsaturated Fat:
2
g
Monounsaturated Fat:
30
g
Trans Fat:
4
g
Cholesterol:
308
mg
Sodium:
304
mg
Potassium:
1511
mg
Fiber:
2
g
Sugar:
5
g
Vitamin A:
2
IU
Vitamin C:
9
mg
Calcium:
99
mg
Iron:
10
mg