Leftover chicken recipes are here to help you get the most out of your meal. No more wasted food, these chicken recipes are perfect for using up what you've got.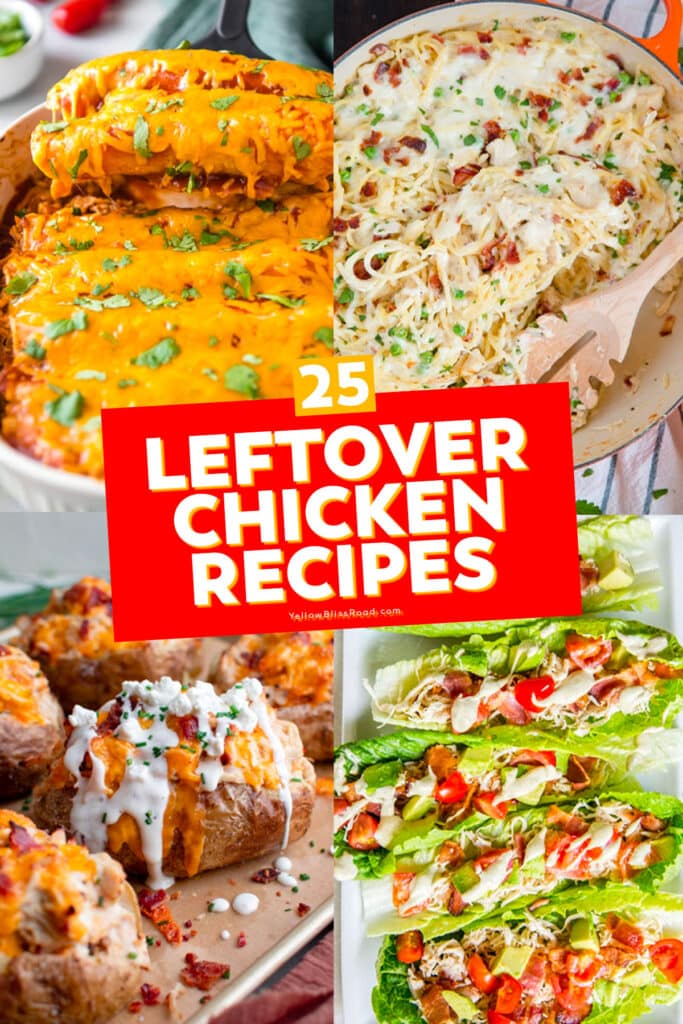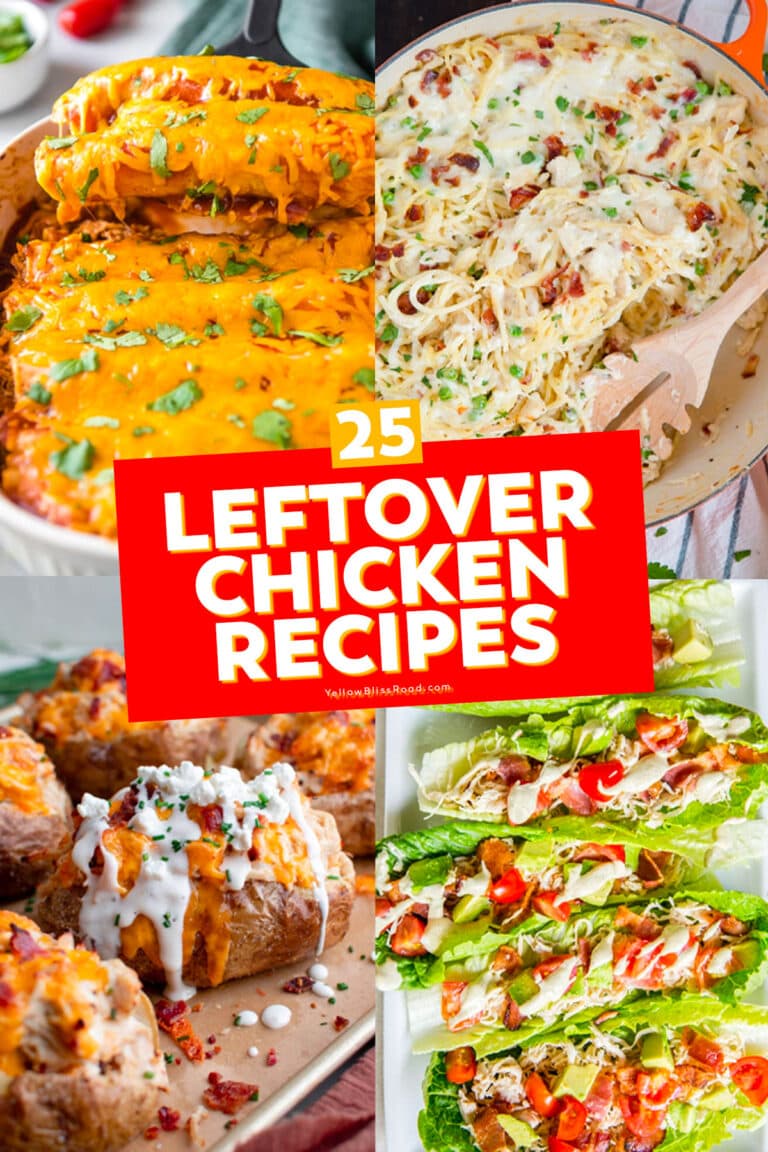 Leftover Chicken Recipes
Let's face it. Leftovers happen. If you're anything like me, they happen on purpose, especially with chicken. Anytime I cook baked chicken for dinner or make some shredded chicken for tacos, I plan on having some leftover so I can pull out my catalog of leftover chicken recipes and have an easy meal ready to go.
Whether you bought a couple of rotisserie chickens at Costco, or just baked a few extra chicken thighs, we're reinventing those chicken leftovers by adding them to soups, stews, wraps and more.
How to Store Leftover Chicken
Store leftovers within 2 hours of cooking. Let the food cool completely, then place in an airtight container in the refrigerator for up to 3-4 days.
Use the meat in any of these delicious leftover chicken recipes, or reheat in the microwave, oven, or air fryer.
25 Recipes for Leftover Chicken
Here are 25 delicious and simple recipes to use up your leftover chicken.