There is really nothing better than a hot, steaming bowl of soup during the cold nights of winter. Or, if you're like my family, any night of the year really. A big bowl of soup can cure what ails you – from the common cold to break-ups and heartache…these soup recipes just makes you feel good!
*This list was originally posted in 2015 and has been updated for 2018.

COMFORTING SOUP RECIPES
The Winter months are approaching and will be here before we know it. Here in Southern California our winter really doesn't show up until January and the cool, crisp evenings continue through March or even into April. This is the time of year that I am usually longing for a delicious, hot bowl of homemade soup. My kids are huge fans of soup so we make a pot at least once a week. I'm always on the lookout for new recipes to try so I put together a list of the best that I've seen, and our favorites to enjoy.
Chicken & Turkey Soup Recipes
Traditional, classic soup recipes with a modern or unique twist.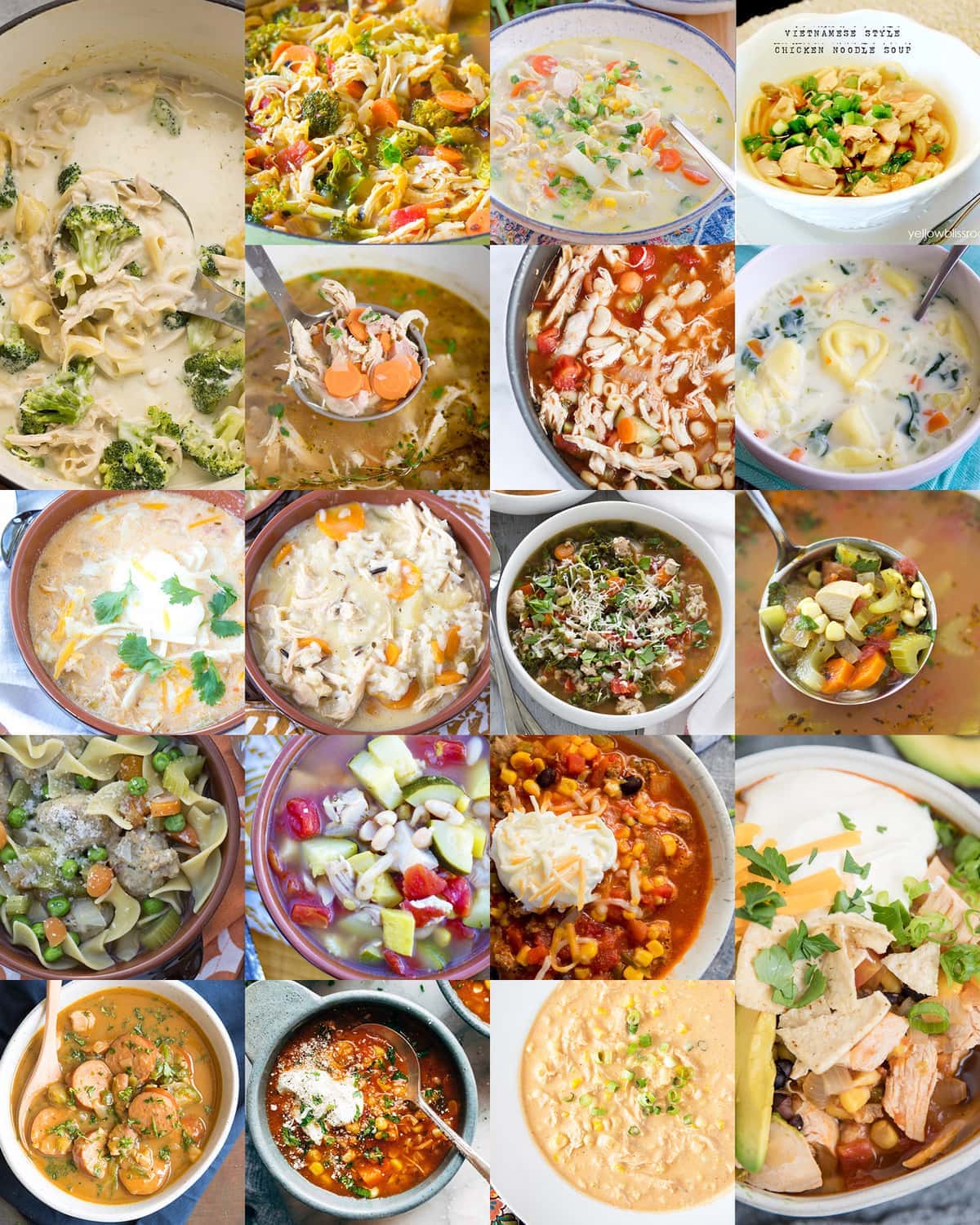 Beef & Pork Soup Recipes
Rich and hearty, these are flavorful soup recipes that will stick to your ribs.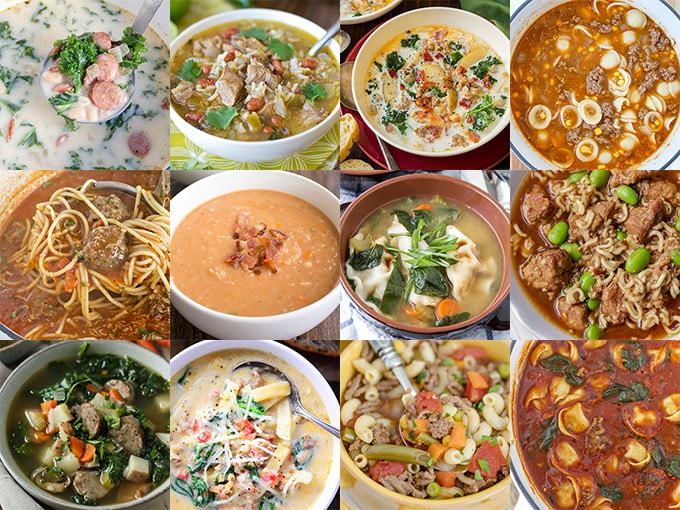 Vegetable Soup Recipes
Soup recipes that are mostly vegetarian, and on the lighter side. Perfect for summer meals.