Looking for a deliciously satisfying and savory meal? This Balsamic Chicken recipe definitely fits the bill!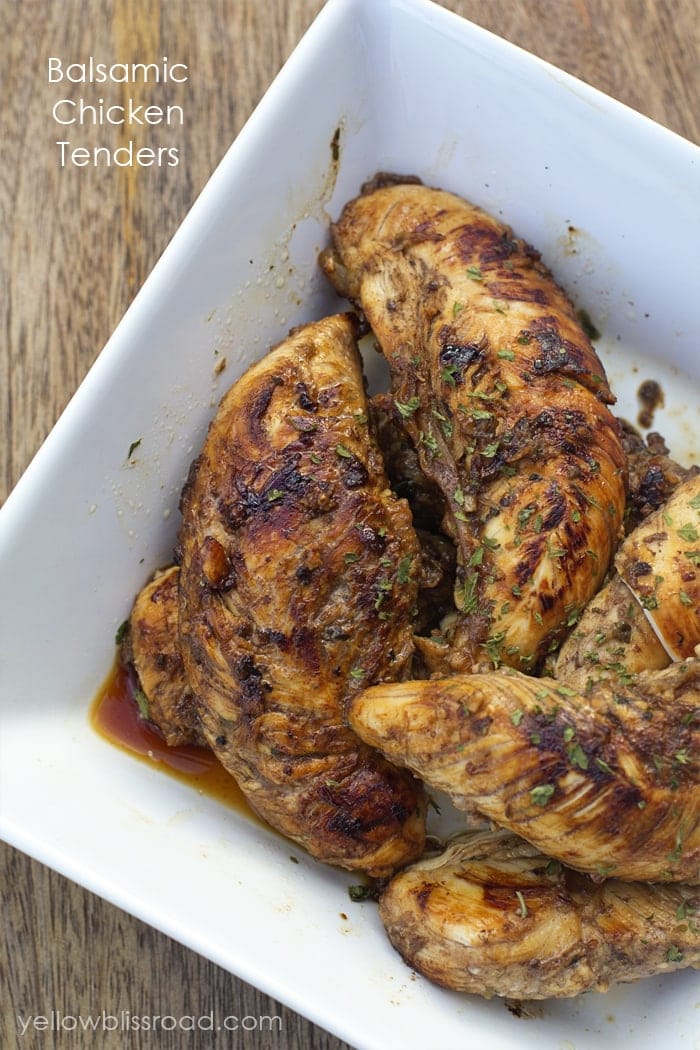 I used to cook with balsamic vinegar all the time. I loved it on chicken, on pasta, on bread (dipped with olive oil of course) and it's been ages since I've cooked with it. I recently found a bottle in the back of my cupboard and that prompted me to whip up a dish I haven't made since my pre-children days. Well guess what? They loved it to!
Balsamic Chicken tenders are a super simple recipe to make. Just whisk the marinade together and pour it over the chicken. Allow it to sit for at least half an hour (but a couple of hours is best), then cook it up on the stove. You'll get to watch it get all nice and brown and yummy. Save a couple of extra as leftovers and toss them in your salad for the lunch the next day!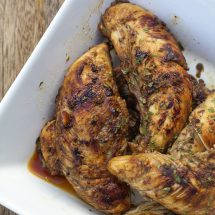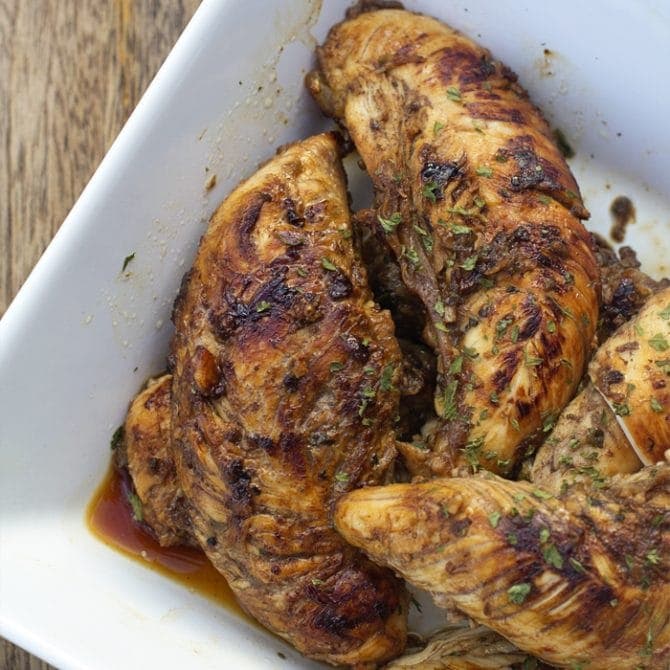 Ingredients
1 1/2 pounds chicken tenders about 10 pieces
1/3 cup chicken broth
1/4 cup balsamic vinegar
1 clove garlic minced
1/2 tsp Italian seasoning
1 Tbsp oil
salt to taste
Instructions
Rinse chicken and pat dry. Season with salt.

Whisk together chicken broth, balsamic vinegar, garlic, and Italian seasoning.

Pour over chicken in a zipped plastic bag and marinate for at least 30 minutes.

Heat olive oil in a skillet.

Cook the chicken over medium high heat until browned on both sides, and juice run clear.
Like Chicken? Try these easy recipes: