Quick and Easy Dinner Ideas is the name of the game with these delicious recipes. Get dinner on the table fast with these easy dinner recipes for your family.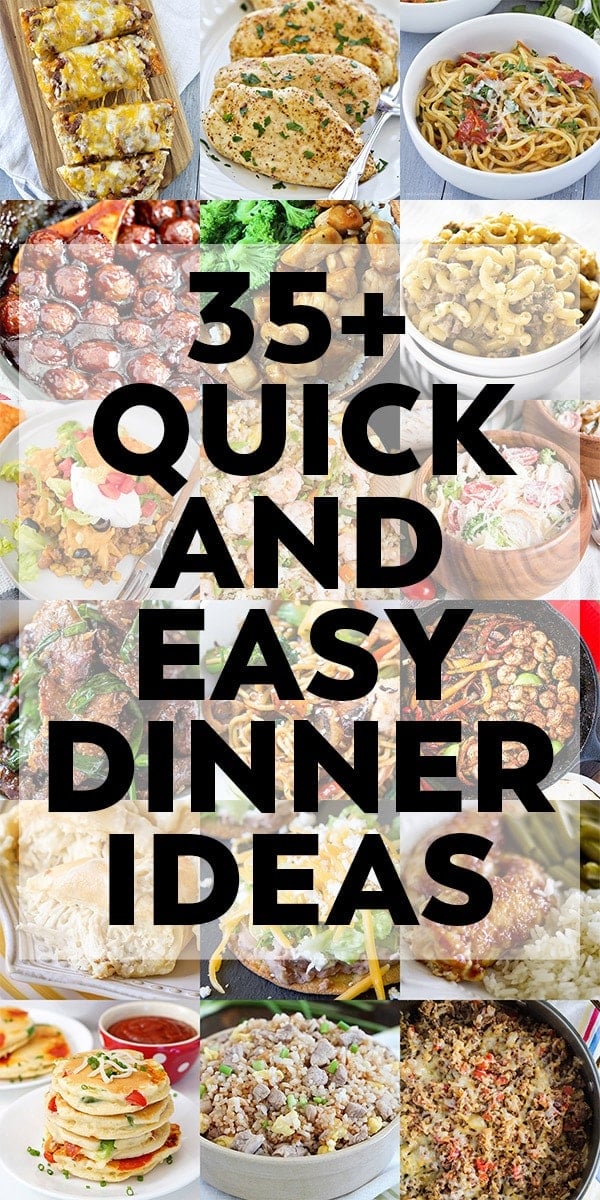 Let's face it, whether you have a big family or a small one, you have to cook dinner. Each night I look at my kids and think, "They want me to feed them AGAIN?!" I don't want to spend hours in the kitchen every night. Quick and easy dinner ideas that my kids will actually WANT to eat, are a must have in my cooking arsenal. Here I've gathered up over 35 delicious dinner recipes. Most of them take 30 minutes or less to prepare (QUICK) and have 10 ingredients or less (EASY)! Did I mention I like easy? Each of these recipes assume that you have things like water, butter, oil, salt and pepper on hand so those staples do not count towards the number of ingredients.
Easy Dinner Ideas
I've broken down these easy dinner recipes into three blocks of images and links, but they are in no particular order. There is a variety of different dishes, styles and techniques, but what they have in common is that I have personally tried nearly ever single one, and can attest that they are simple, quick, delicious and totally family friendly.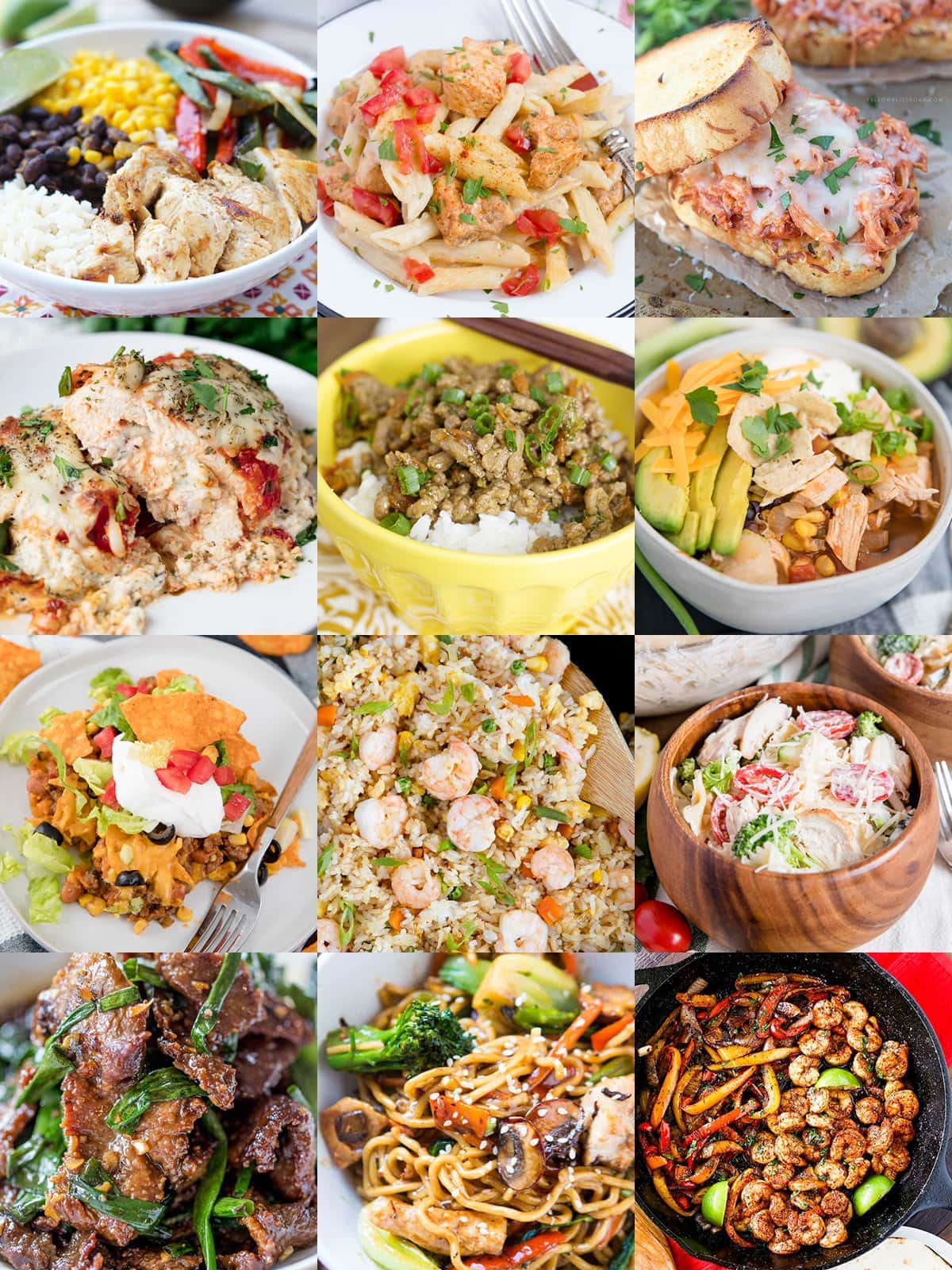 More Easy Dinner Ideas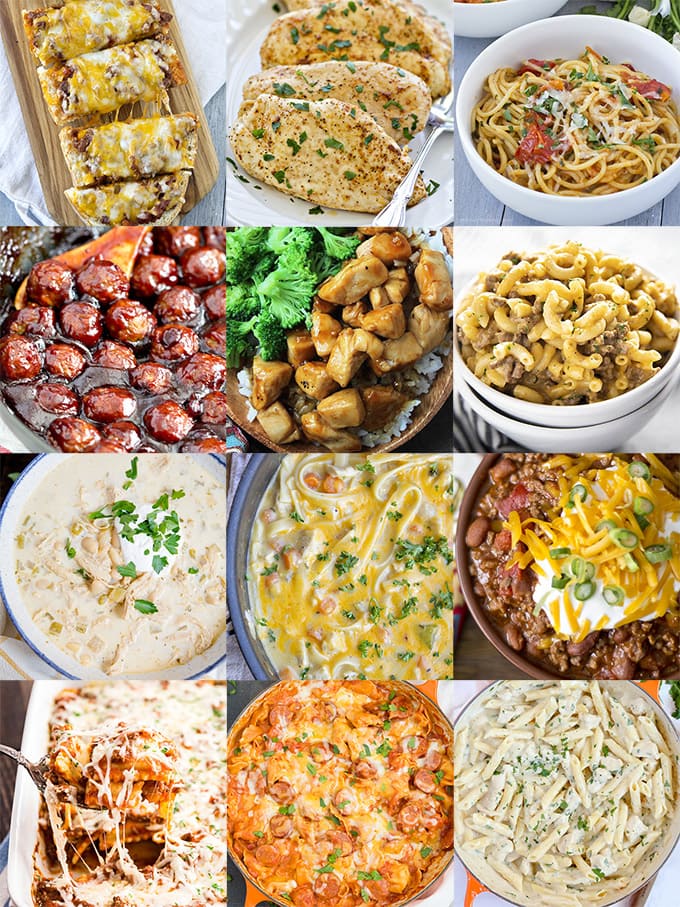 Even More Easy Dinner Ideas!
We hope you enjoy these easy weeknight dinners! For even more easy dinner ideas, go HERE.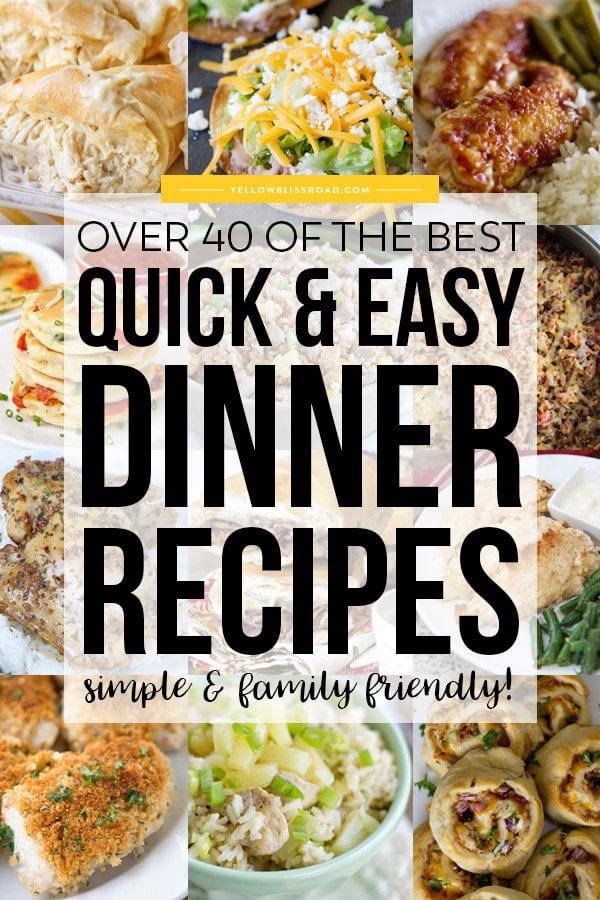 Hi! I'm Kristin, the creative mind behind Yellow Bliss Road where you will be inspired by tons of easy to follow recipes, lots of free printables, and a little sprinkling of life thrown in for good measure.