Quick and Easy Dinner Ideas is the name of the game with these delicious recipes. Get dinner on the table fast with these easy dinner recipes for your family. Each of these family friendly recipes is simple, and either ready in around 30 minutes or a simple slow cooker meal.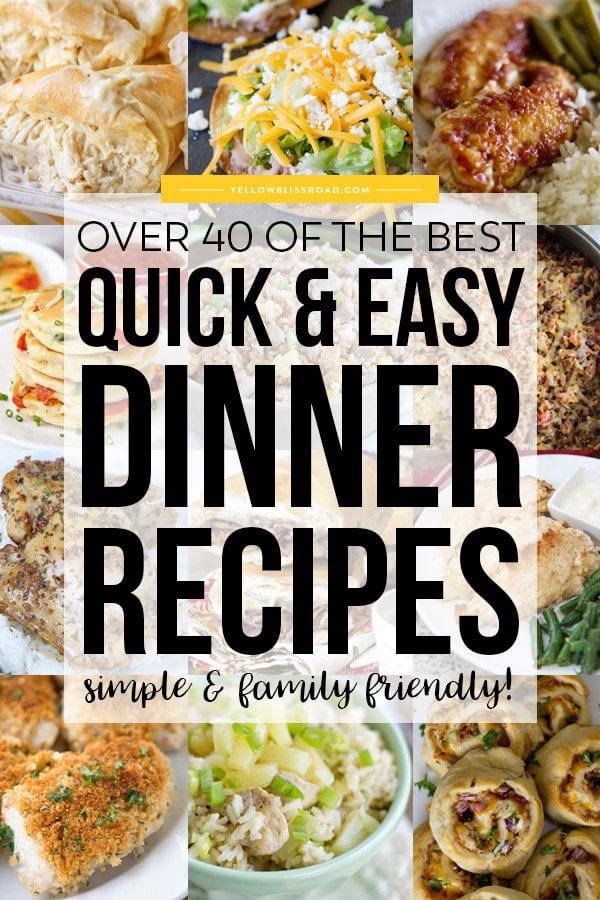 Easy Dinner Ideas
Let's face it, whether you have a big family or a small one, you have to cook dinner. Each night I look at my kids and think, "They want me to feed them AGAIN?!" I don't want to spend hours in the kitchen every night. Quick and easy dinner ideas that my kids will actually WANT to eat, are a must have in my cooking arsenal.
So to help me out I've put together a list of some of our favorite deliciously simple dinner recipes and I'm going to share them with YOU! Most of them take 30 minutes or less to prepare (QUICK) and have 10 ingredients or less (EASY)! Did I mention I like easy?
Each of these recipes assume that you have things like water, butter, oil, salt and pepper on hand so those staples do not count towards the number of ingredients.
I've broken down these easy dinner recipes into three blocks of images and links. We got chicken and turkey dinners and main dishes, beef and then pork & seafood. There is a variety of different dishes, styles and techniques, but what they have in common is that I have personally tried nearly ever single one, and can attest that they are simple, quick, delicious and totally family friendly.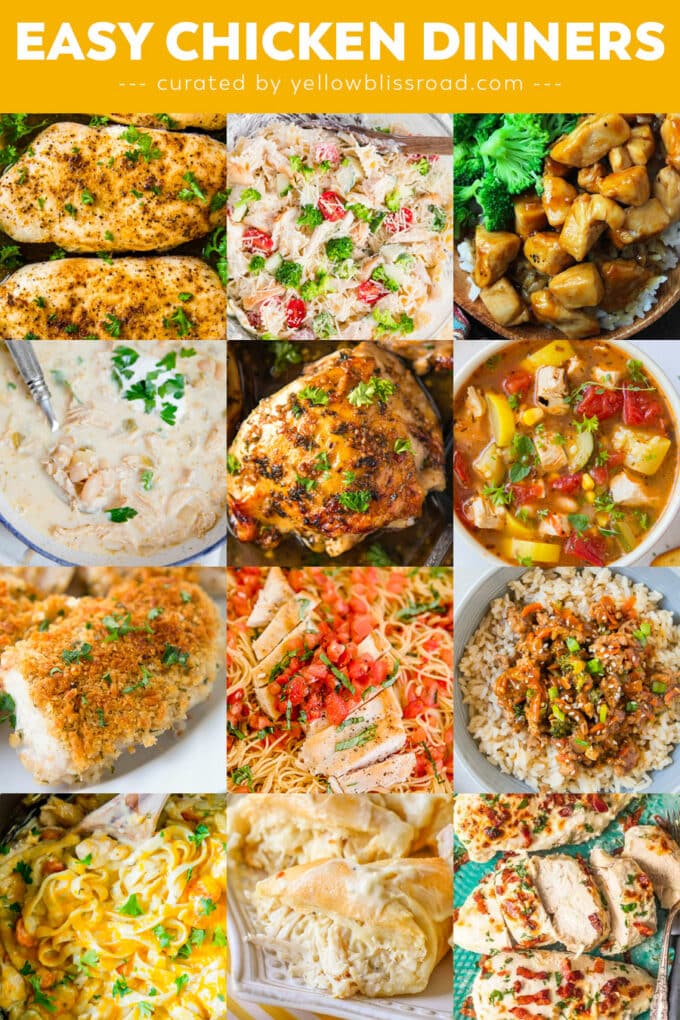 Easy Chicken Dinners
I love chicken for dinner. Whether it's our incredibly popular Baked Chicken or a simple Chicken Chowder, poultry is delicious, healthy and easily takes on a variety of flavors.
Simple Chicken Dinners
Soup & Pasta
Sandwiches & Salads

Easy Dinner Ideas for Beef
Beef is budget friendly, easy to prepare and delicious! Whether you're using ground beef, sliced steaks or roastes or even sausage, these meals are simple and don't require a lot of ingredients to create incredible flavor.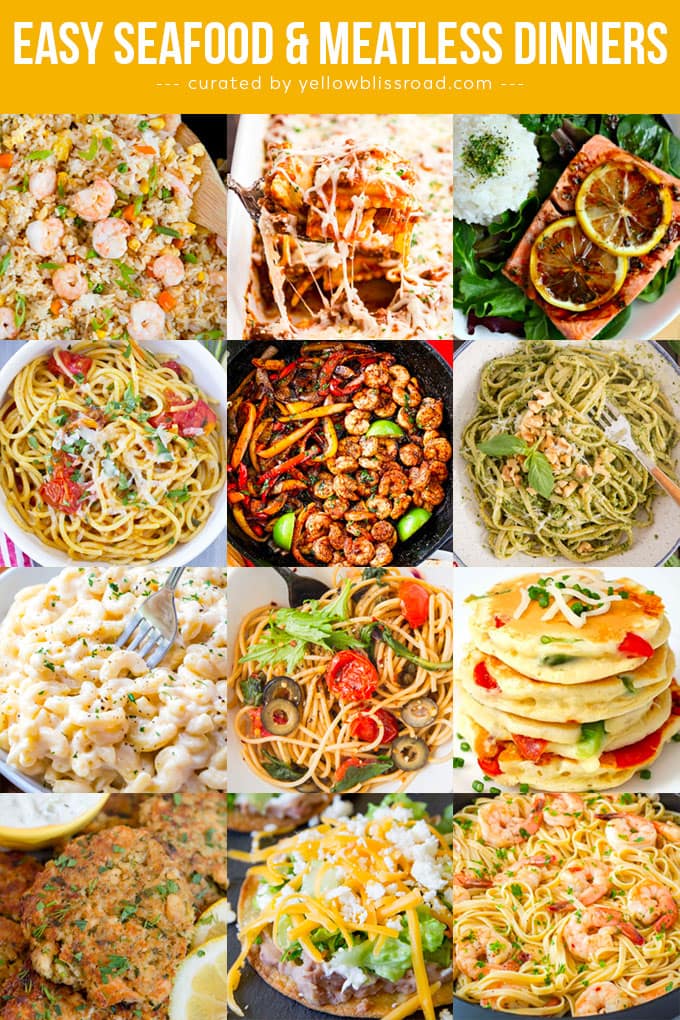 Seafood & Meatless Dinners
Seafood lovers, have I got some delicious, fast and easy dinners for you! Using favorites like shrimp and salmon, we have a variety of recipes to meet your busy weeknight demands.
If you're looking for a completely meatless option, we've got a few of those too!
Even More Easy Dinner Ideas!
We hope you enjoy these easy weeknight dinners! Check out our collection of Easy Dinner Ideas For Kids and Easy Weeknight Dinners.