Easy Weeknight Dinners are a must when you've got a busy family. Make meal planning a breeze with these quick and simple family meals. They use minimal, common ingredients and most are ready in less than 30 minutes!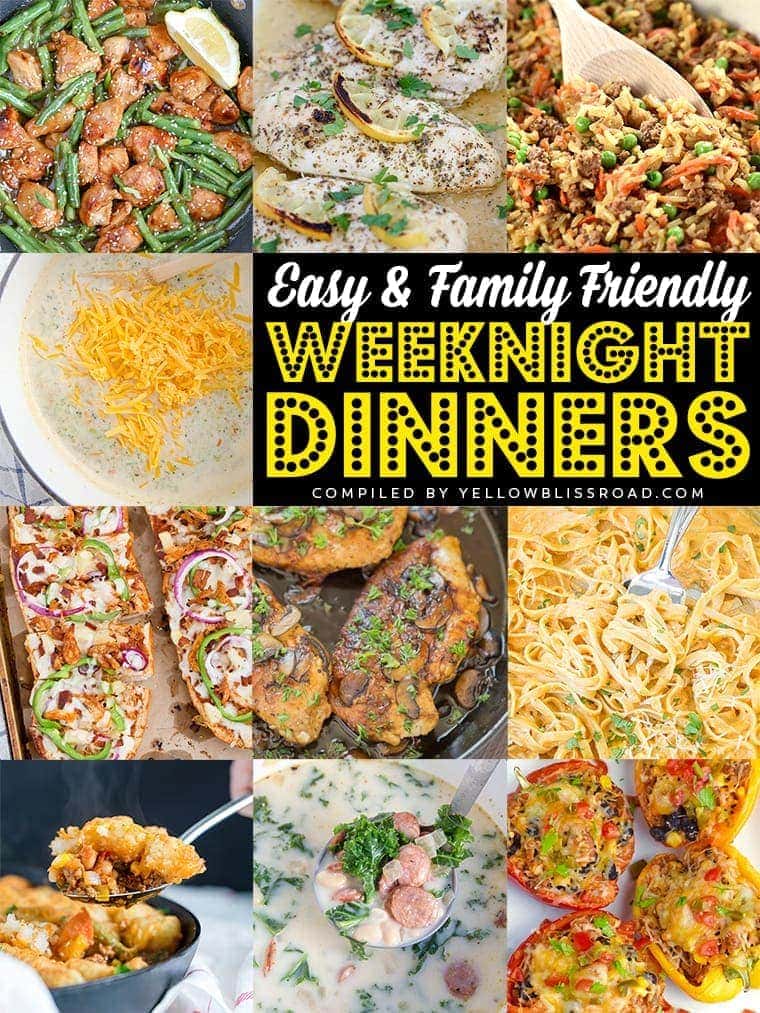 Easy Weeknight Family Meals
With Back to School looming, lots of parents (myself included) are starting to tense up thinking about how busy our lives are about to become again. Summer freedoms are waning, and nights will soon be filled with homework and clubs and sports. It can be a daunting task to just think about getting dinner on the table for your family, much less actually doing it. So how about I give you a hand with that? Here are some delicious and easy weeknight meals that are simple to prepare and don't take a ton of time. And they're all kid and parent approved!
What Makes a Dinner Recipe EASY?
I've put a lot of thought into this curated list of simple and easy weeknight dinners. Family meals in our home generally need to meet certain criteria because we just don't have time for fancy. There are a few exceptions to the rule, but generally the dinners I cook for my family on busy weeknights have 3 things in common.
Easy – Recipes have less than 10 ingredients, not including common things like butter or oil, salt and pepper.
Fast – Time is not always on my side so my meals need to be quick; 30 minutes or less, unless it's a slow cooker recipe.
Simple – My meals use common ingredients that you might already have in your pantry. Or things you can easily find at your local grocery store.
A great example of this is my Easy Broccoli Cheese Soup. It's only got 8 ingredients that are super simple to find, takes only 10 minutes to prep and 20 minutes to cook.
Chicken Dinners
Chicken is flavorful and easy to make. Plus if you can find it on sale you can stock up and portion it out in the freezer. If you want to always have some chicken on hand for easy weeknight family dinners, make our shredded chicken in the slow cooker or the Instant Pot. Perfect for adding to soups, pasta, sandwiches or salads.
Creamy Cajun Chicken Pasta is my personal favorite. Here are some more of our favorite chicken recipes that are perfect for your weeknight family dinner.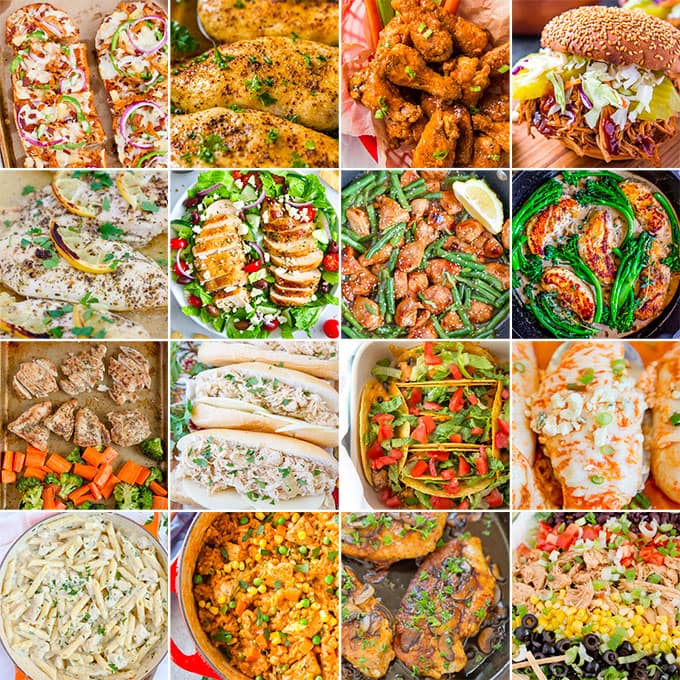 (from left to right, top to bottom)
Family Dinner Recipes with Beef
Ground Beef is incredibly economical, super flavorful and easy to cook. That's why we've got a whole page dedicated to just ground beef recipes! Some of our all-time favorites are listed below. We're throw some sausage recipe into this category too, since they're aren't too many of those.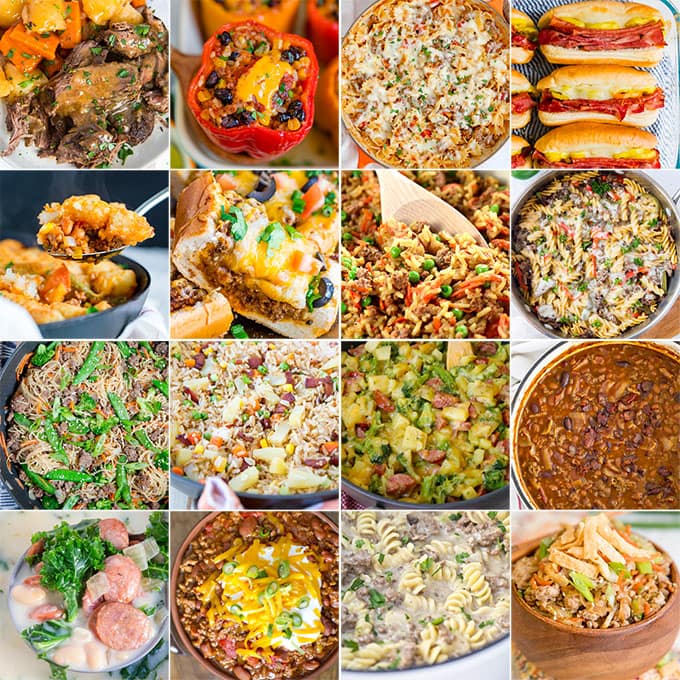 (from left to right, top to bottom)
Easy Weeknight Pasta Dinners
I utilize pasta for dinner at least once a week. It cooks quickly, goes with pretty much any protein or can be prepared meatless. Cheese tortellini is one of my favorite meal starters, so you'll see quite a few of them on this list.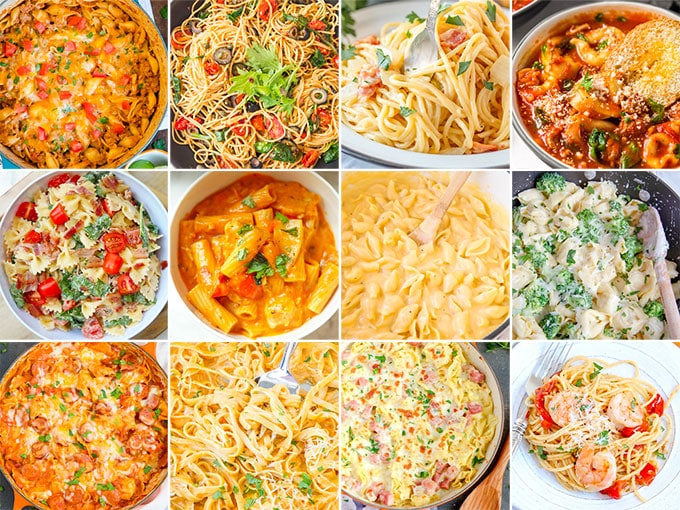 (from left to right, top to bottom)
More Easy Dinner Ideas