It's time to break out the barbecue – summer grilling season is here! Everything tastes better when it's cooked on the grill! From beef to chicken to veggies and even dessert, we've got you covered with tons of delicious summer grilling recipes.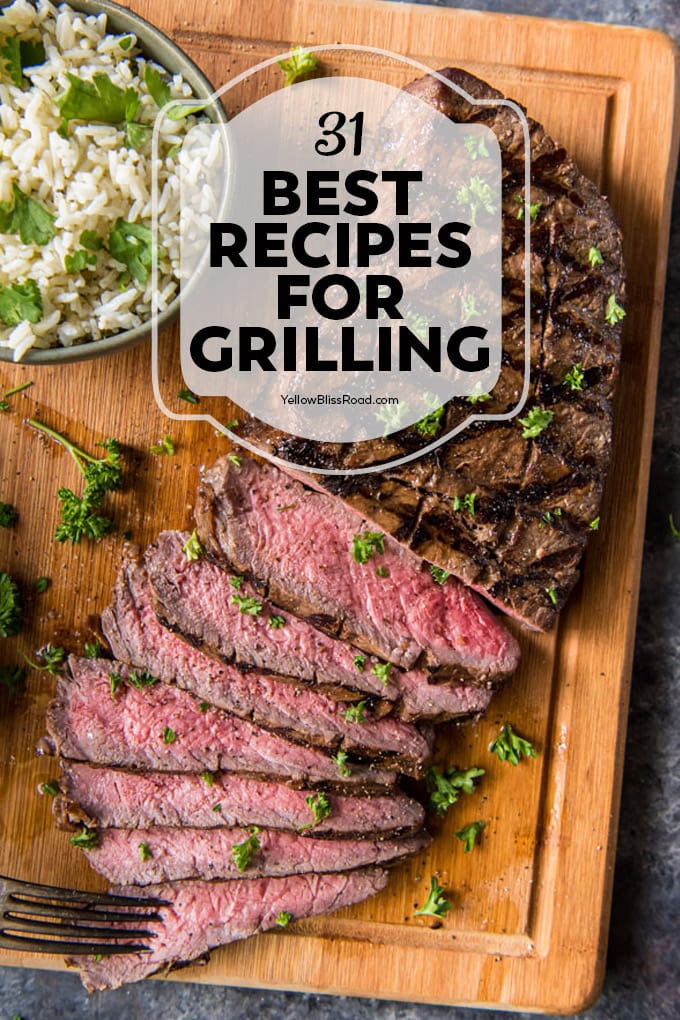 Best Grilling Recipes for Summer
My favorite thing about having a backyard grill is that I can put pretty much anything on it, from meats to veggies and even fruits! I've even put garlic bread on the grill and it came out so hot and crispy with a little bit of smoky char.
We grill at least once a week here in Southern California, and even more in the summer. Along the way I've learned a lot of tips and tricks for what to grill, how to grill and tools to keep on hand. I'll share those tips below, then we'll get into the meat of it, literally! Plus, my back pocket is overflowing with incredible summer grilling recipes!
Top Grilling Tips and Tools
Always preheat your grill. Just like your oven, your barbecue needs time to come to a safe cooking temperature. The grates get nice and hot and that is what gives you that beautiful sear and char marks we all love to see. This step will also help loosen any stuck on food and helps to keep your food from sticking in the first place.
Keep the lid closed while cooking. Heat escapes when the lid is open and you'll be amazed at just how fast that temperature drops. Keeping the grill lid down also helps to prevent flare-ups.
Monitor the time and temperature. I always keep a timer handy (usually my phone) and a digital meat thermometer so I can keep a close eye on my food and make sure not to overcook it.
Grilling Recipes – Meat
Grilling Recipes – Side Dishes and Dessert